When you first start quilting, it can seem rather daunting knowing what pattern to start with. Do you start with something simple or do you like a bit more of a challenge to really flex your creative muscles? And then how do you choose fabric that coordinates from all the beautiful prints and colors available?
Precut fabrics packs are a great way to ease your way into the world of fabric, with 5″ square charm packs, 10″ square layer cakes and 2.5″ jelly roll strips featuring every print in a line of fabric. You can be guaranteed that your fabrics will work together well!
Start your quilting journey with a bang with these ideas for using precut fabrics to make easy quilts for beginners.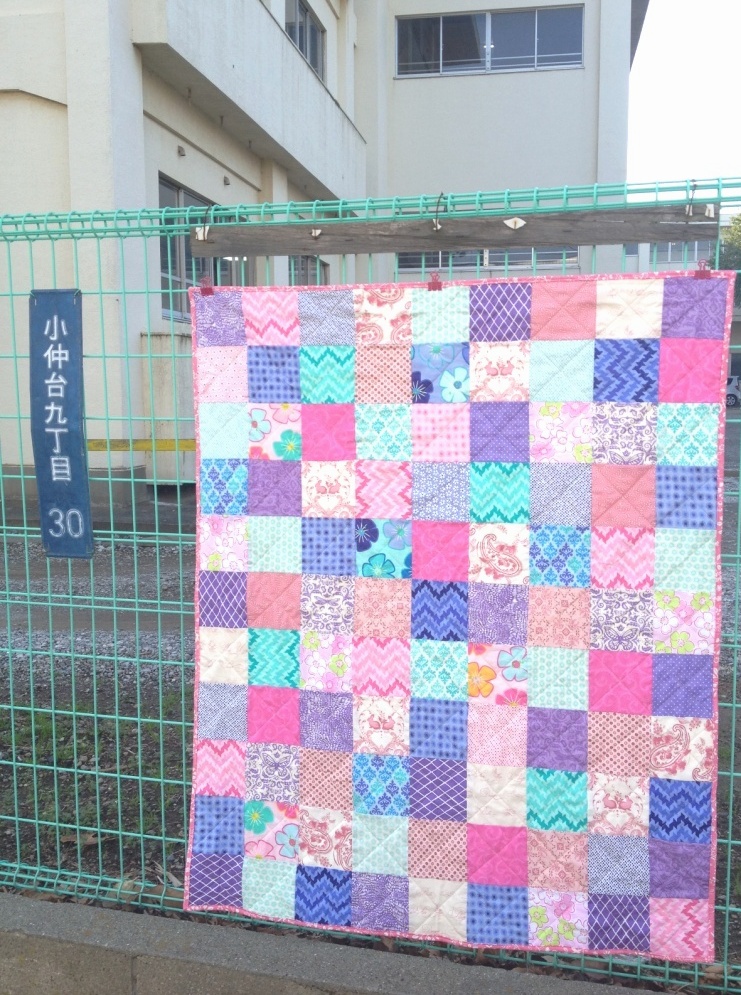 Photos via Blossom Heart Quilts
Patchwork quilt
The most classic of quilts — the patchwork quilt. Made up of squares of the same size, this is the easiest quilt to make that both comes together quickly and also teaches you some important skills. This quilt pattern will help you practice an accurate, straight 1/4″ seam, which is literally the foundation of any quilt! Using charm packs of 5″ squares will help to speed up the process, or use 10″ layer cake squares to supersize the quilt!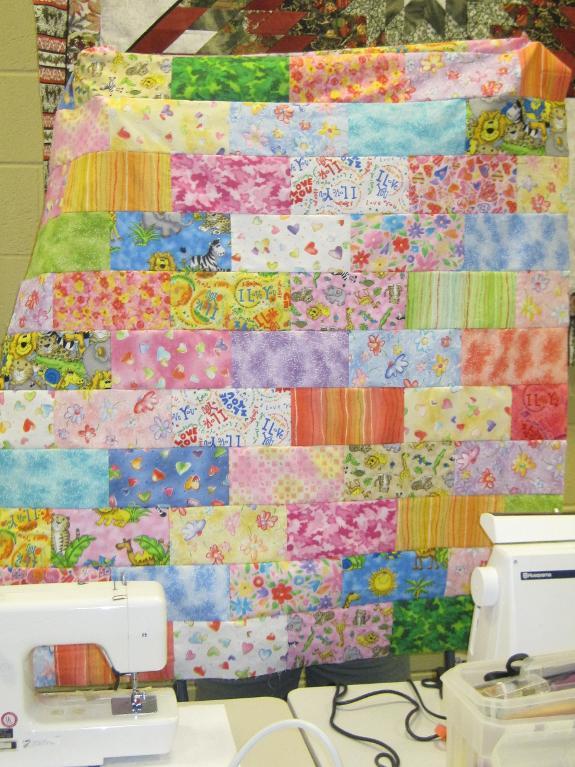 Photo via The Linus Collection
Brick quilt
Instead of using squares, you can use rectangles to make a patchwork quilt. By offsetting every alternate row, you can create more visual interest like subway tiles — the end pieces for each row are just half the length of your rectangles. Cut your layer cake squares in half to make this design quick and easy!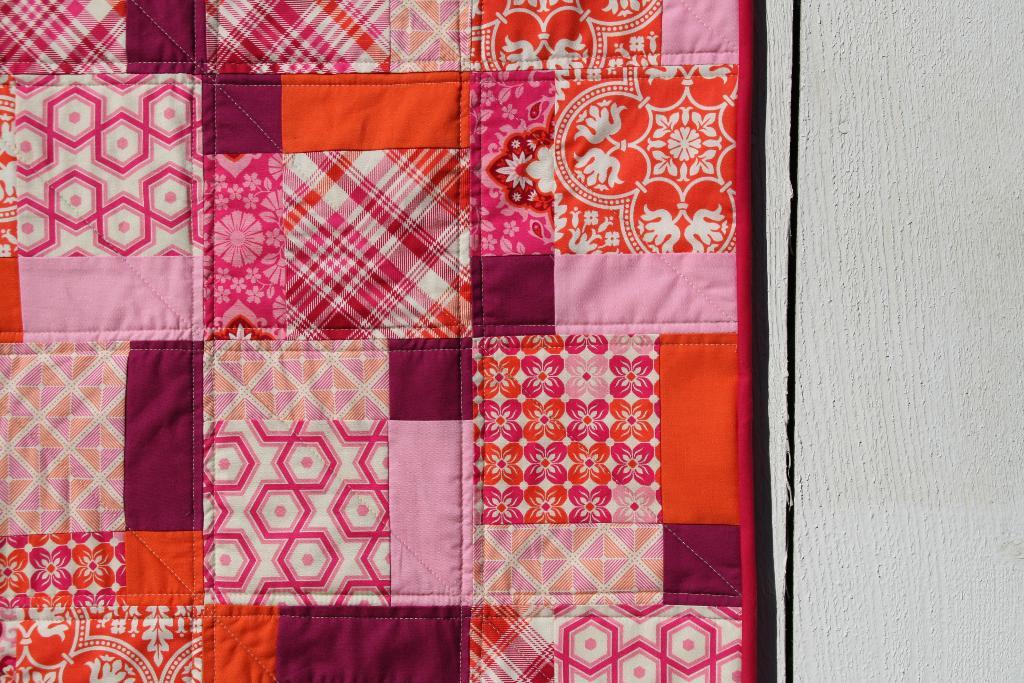 Disappearing nine-patch quilt
Take the simple patchwork one step further by making a nine-patch block (a layout of 3×3 squares) and then cutting it in half both vertically and horizontally. You can then rotate and play with the new blocks to create a variety of layouts. For above quilt, a charm pack and some added sashing like a jelly roll of solid fabric is all that is needed to make a modern baby quilt.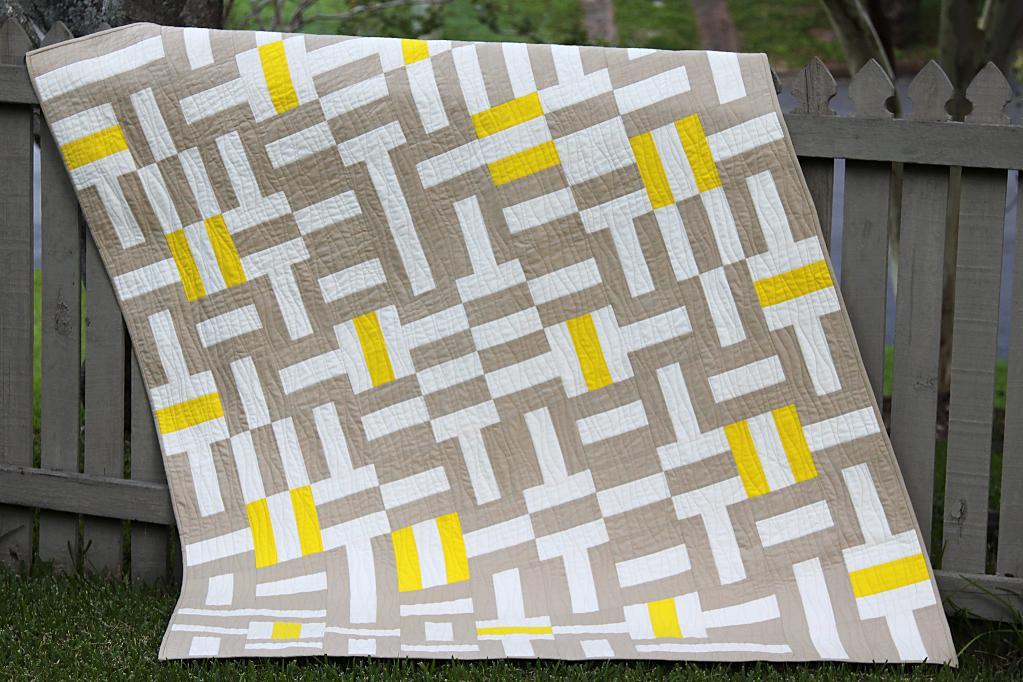 Photo via Kirsty-Bonjour
Rail fence quilt
Another option for rectangles is to go skinny — the rail fence block uses strips of fabric (usually three or four) to create each block. Sew them all together straight or set them on point like Erika Rae did for a unique touch! This quilt is perfect for using a jelly roll, and at approximately 42″ long, you will get plenty of small strips from each piece.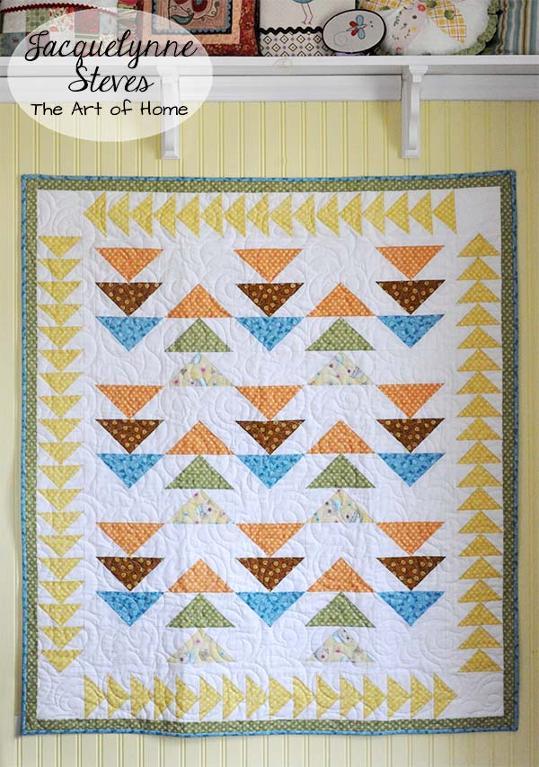 Peaceful Pastimes quilt via Jacquelynne Steves
Flying geese quilt
When you're ready to go beyond squares and rectangles, triangles are the next step. The flying geese unit simply uses a rectangle and two squares to create the triangles, also making this design precut friendly — use half a layer cake square for your rectangle and either a quarter layer cake square or a coordinating charm pack solid. Too easy!
Which quilt will you choose to make first?