Want to build the garden of your dreams, but can't shell out a lot of dough? The popularity of backyard remodeling shows make it seem like gardens are created in an afternoon. The reality is that a garden that you're happy with can take years to complete, and may never be finished. Gardens can grow and contract depending on your tastes and interest. Gardens can be created on the cheap and on your schedule.
Here are some quick and easy landscaping ideas if you're on a budget: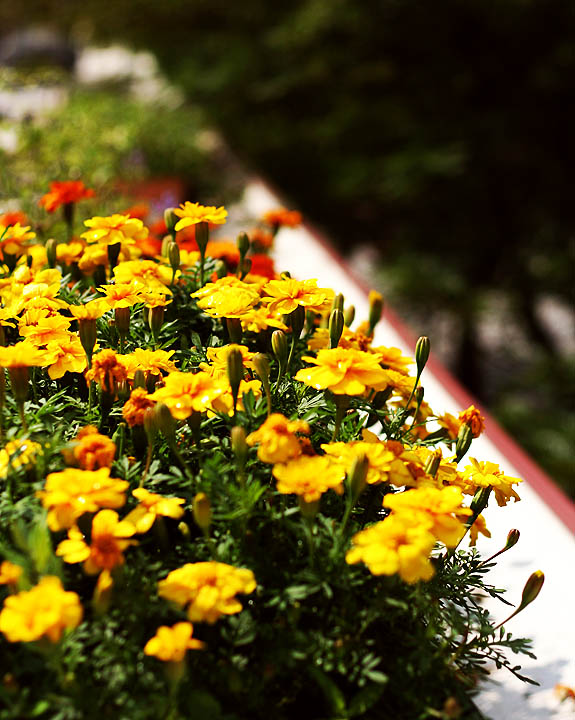 1. Design your own garden
A landscaper and garden designer are not a gardening necessity. They're a garden luxury that many of us can't afford. Fortunately, technology has come to the rescue and given us the chance to save a lot of money when planning our garden layout.
2. Start from seed
Other than inheriting a garden, starting your own garden plants from seed is the least expensive way to start a garden. You can visit your local garden center and buy an heirloom tomato plant from anywhere from $2-$5 for a single plant. Visit the seed racks at the same garden center and you'll be able to buy a packet of seeds from $1-$3 that will let you grow more than 20 tomatoes. Growing your own annuals from seed really makes a lot of sense because many of them will die at the end of winter in climates that experience freezes and frosts. So why pay $10-$20 for a flat of annuals when you can sow their seeds in your planters for a fraction of the cost?
3. Buy in the fall when perennials are on sale.
Trees, shrubs and perennials are the bones of any garden. Unfortunately, they cost an arm and a leg at the beginning of spring and summer. Everyone thinks that you have to plant these at the beginning of the season. The reality is that they can also be planted in the fall when temperatures are cooler. The best part is that trees, shrubs and perennials go on sale at the end of the season, from anywhere between 5o to 75 percent off their regular price.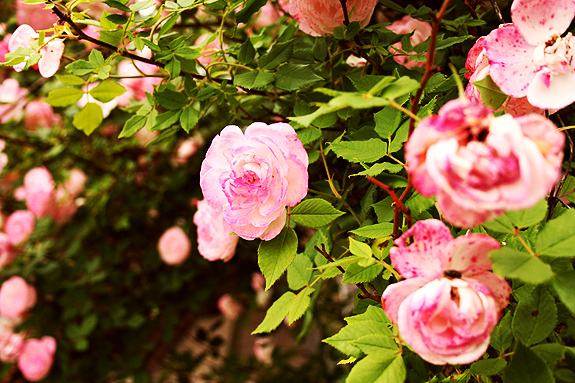 4. Get free plant divisions
Generally speaking, garden perennials need to be thinned and divided every 3 years. Every gardener has at least one plant in their garden that — while they love — was probably not a good idea to plant. It grows too fast and too big for the space and requires regular thinning and dividing to keep under control. Ask gardeners in your neighborhood if you can help them when it's time to divide plants in their garden. Bring your shovel, because after free plants, gardeners love nothing more than free labor.
5. Freecycle and Craigslist
Perhaps you already use Freecycle and Craigslist for other things. But did you know that you can also find all manner of garden goodies on these sites? Everything from plant divisions to garden tools, pots, containers and even garden furniture. As tempting as it may seem, I would avoid the free topsoil offers on these sites because you never know what's in it. But other than that, I say check them out and browse these sites often during spring and summer.
You can easily start many plants from seed, get free divisions and cuttings from generous neighbors to help you save cash when planting your own garden. Hardscape goods are really expensive, but you can easily source them from other gardeners who are undergoing remodeling projects. Buying trees, shrubs and perennials at the right time of the year will earn you the biggest savings when landscaping your yard. Use these frugal gardening tips to help you easily landscape your yard into the verdant paradise of your dreams.
What's your biggest money-saving tip you acquired after landscaping your yard?