When I first started knitting, I found it difficult to find easy knitting patterns for beginners that were not scarves. I was so over scarves! But the good news is that the abundance of scarves can push you out of your comfort zone to tackle new and possibly more challenging projects.
Turns out, those unique projects can be just as easy as any of the scarves you made. This collection of easy knitting patterns for beginners can help you find your next beginner pattern, whether you'd like to stick with a rectangular-shaped stockinette stitch or give yourself a bit of a challenge with some shaping.
Look beyond the usual scarf and try something like one of these fun yet easy knitting patterns for beginners.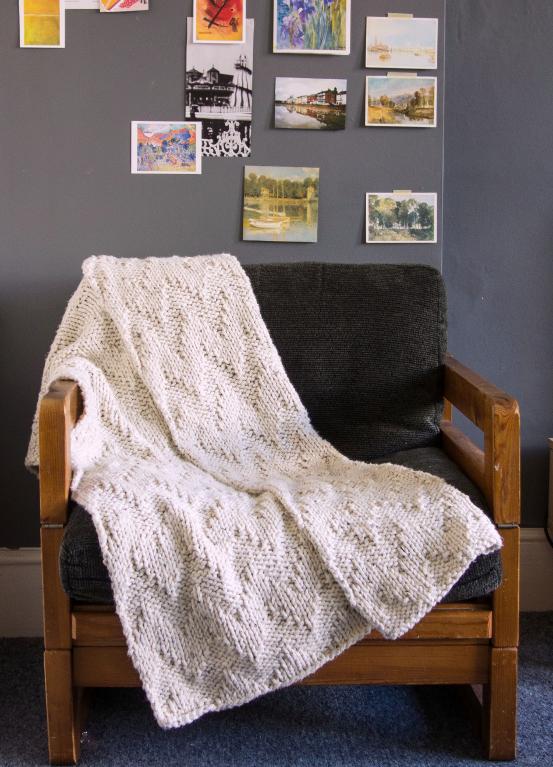 Photo via Bluprint member anna_rave
1. Laurie Blanket
The texture of this blanket might look complicated, but it is not! If you can knit and purl, then you can create this stitch. This is a great opportunity to practice reading a pattern, too!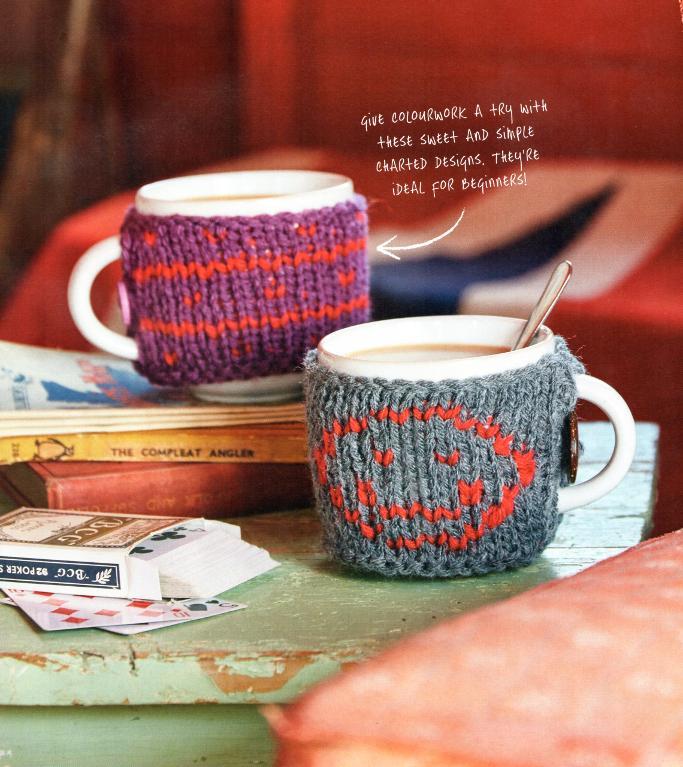 Photo via Bluprint member David367
2. Mug Cosy
Don't let the colorwork in this pattern intimidate you. You can create a plain mug cosy without any color for the initial project, then slowly work your way up to simple color work when you're ready.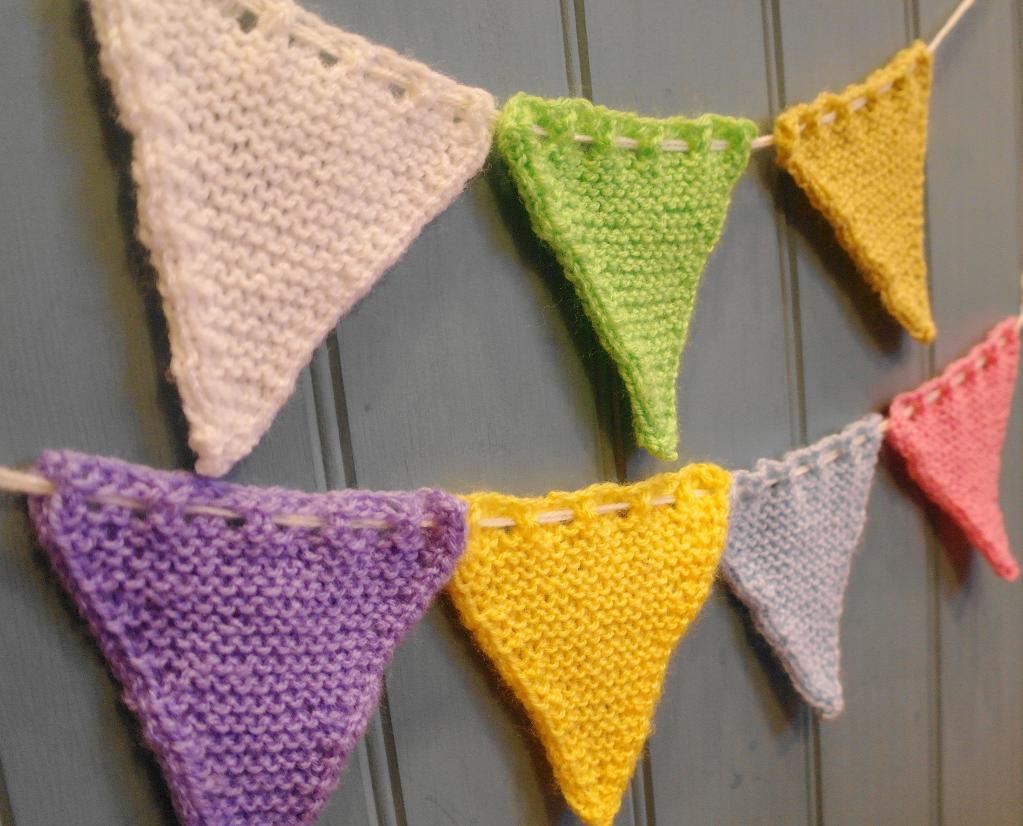 Photo via Bluprint member Sproglets Kits
3. FREE Bunting Flag
If you're ready to dive into new techniques like decreasing and yarn overs — you can do it! —download this free pattern. The flags use simple garter stitch, so you just knit every row and focus your energy instead on the decreases.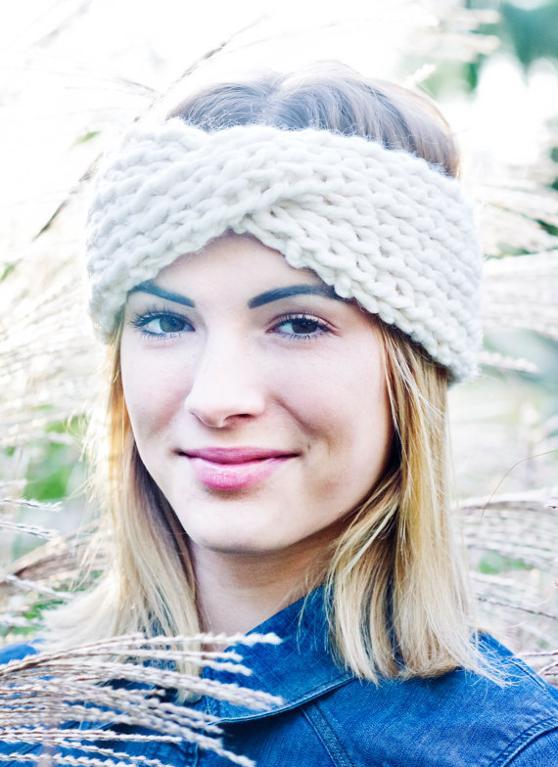 Photo via Bluprint member Cabin and Cove
4. Wild One Headband
This stockinette-stitch pattern is ideal for beginners who need a little more practice with knits and purls. The project will be finished quickly, too, thanks to a chunky yarn and large knitting needles.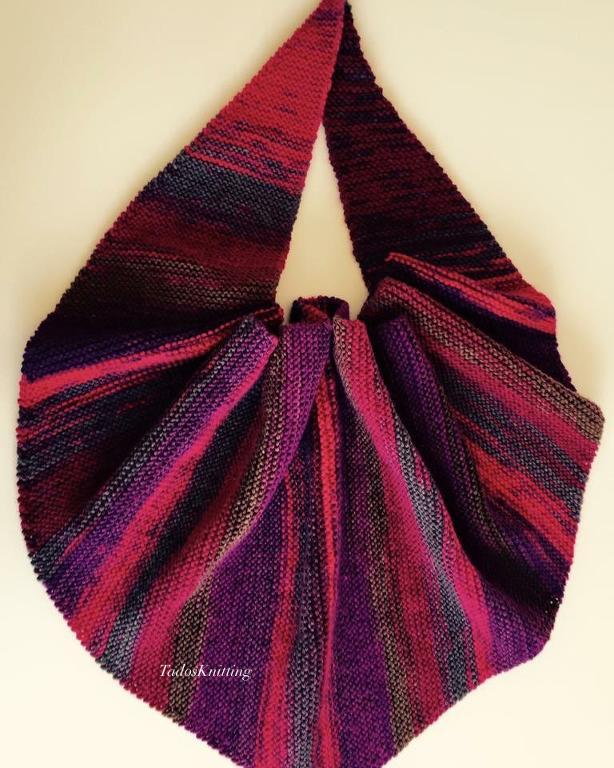 Photo via Bluprint member TadosKnittin
5. Basic
A shawl might seem like a huge project for a beginner, but it's not when you find the right pattern. This shawl is worked in garter stitch from one corner to the other, so all you need to know how to do is increase and decrease.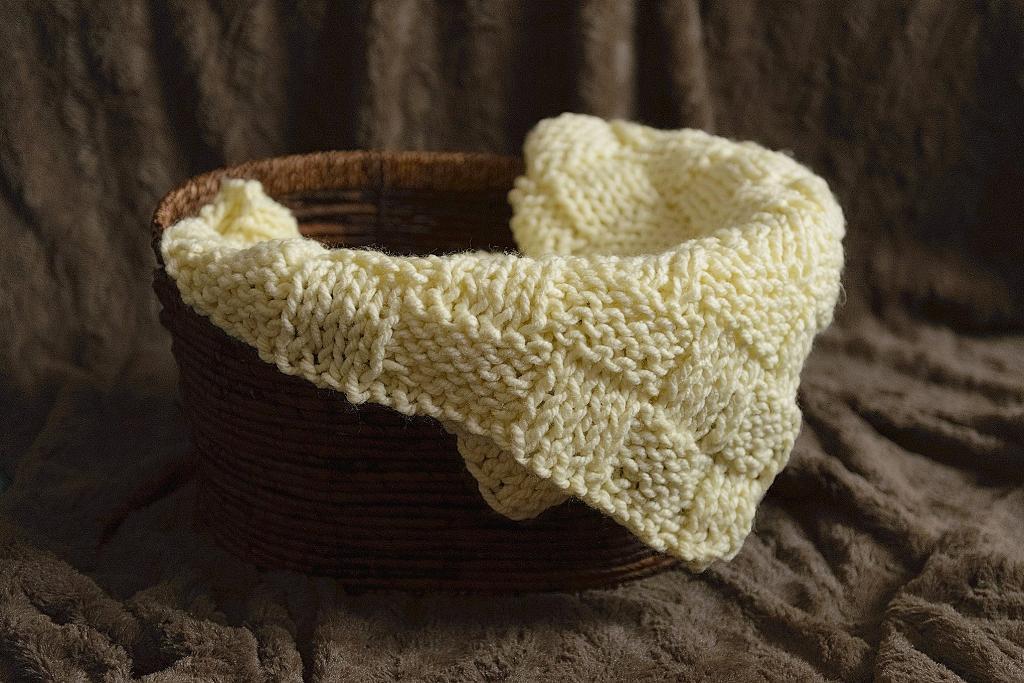 Photo via Bluprint member Zucchini.Island
6. Basket Wave Chunky Baby Blanket
If you haven't knitted a blanket before, a baby blanket is a good place to start. Baby blankets are small and quick, and this one has a cool textured stitch that only requires knits and purls. Maybe you can even knit one to show off your new knitting skills for the next baby shower you're attending.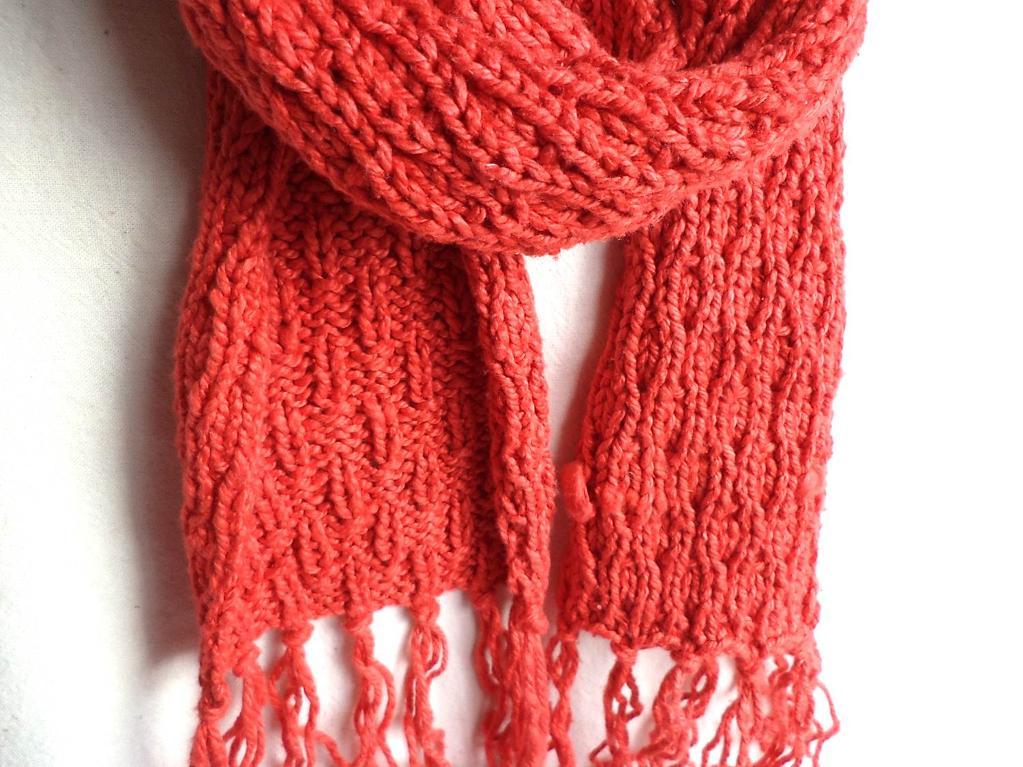 Photo via Bluprint member Googoocreations
7. Ryelan Scarf
Here's another fabulous example of what you can create with just simple knits and purls. Yes, it's a scarf, but the lovely textures mean that you won't find the repetition that you probably saw with your very first scarf project.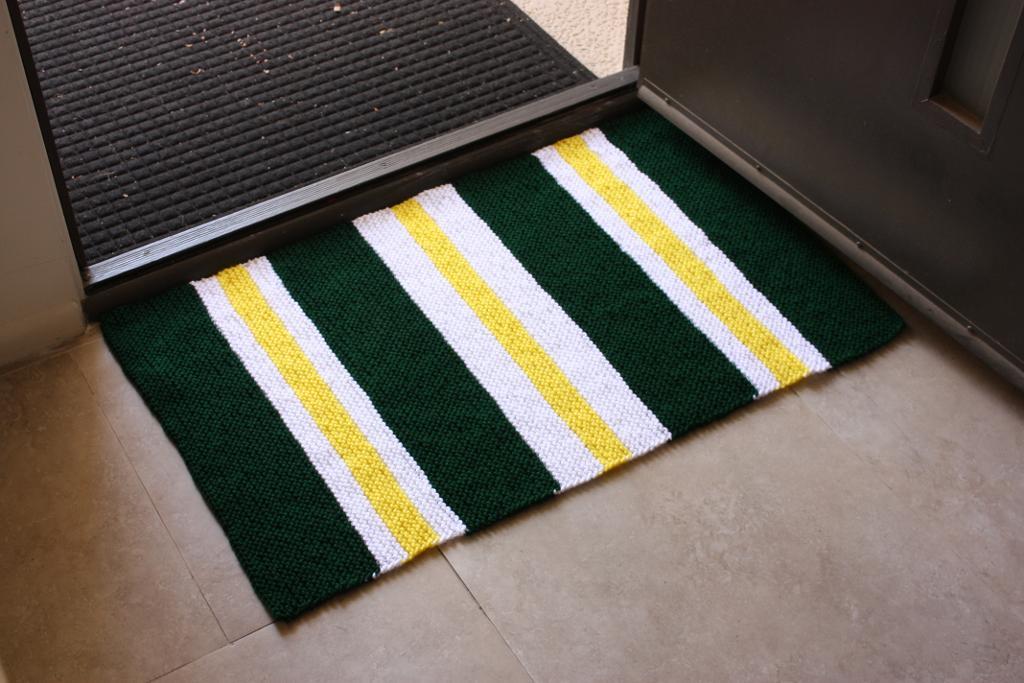 Photo via Bluprint member Dooley and Spud
8. Very Simple Rug
Not all beginner projects have to be accessories. How about something for your home instead? This rug uses garter stitch. You can choose to add stripes if you want to practice changing colors, but you can also just knit it in one solid color to practice your knit stitches.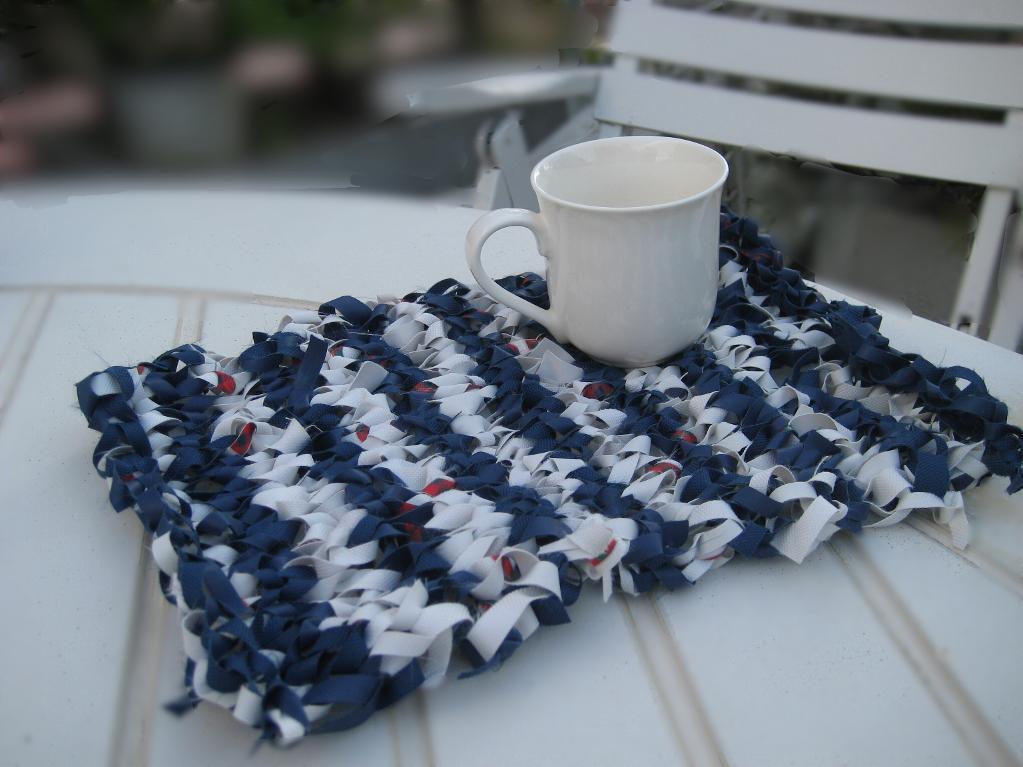 Photo via Bluprint member Mint p
9. Knitted Place Mat
Part of being a beginner knitter is working with different types of yarn. This place mat uses soft T-shirt yarn to create a project that's durable and washable. You can make your own T-shirt yarn out of old shirts you have at home, or you can buy it on a skein at your local craft store.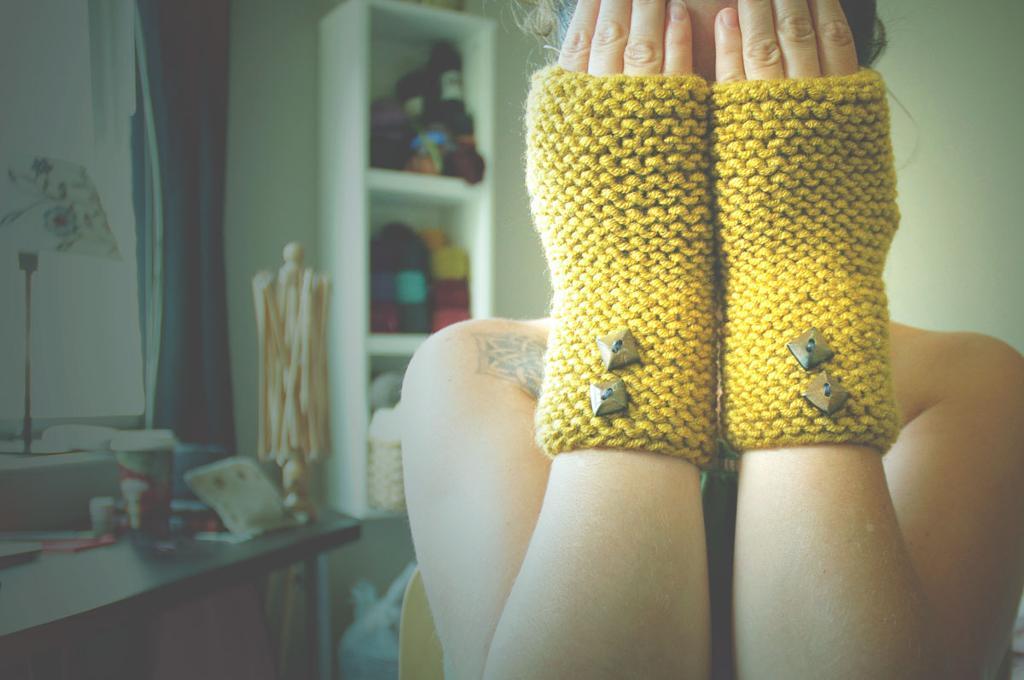 Photo via Bluprint member Knit It Out
10. Stawamus
Ready to try working in the round? This is your project! There's no complicated stitches or shaping here, so you can focus on those circular or double-pointed needles.
FREE Download: Knitting Stitches You Need to Know
Stitch your way to knitted joy with FREE tutorials for seven essential stitches.Get My FREE Guide »