I save a lot of sweater knitting patterns to my Craftsy wishlist, but rarely do I ever get around to knitting them. That's probably because all of them involve intense colorwork knitting, crazy cables, lots of shaping — and sometimes all three.
Instead of longing for the time to knit difficult sweaters, I decided to instead focus on easy knit sweater patterns. Easy sweaters won't just hang out on my Craftsy wishlist — I'll actually have time to knit them! These sweater patterns will also be fabulous for you if you are learning to knit your first sweater, or if you're just pushed for time.
Whether you're knitting your first sweater or looking for easy sweaters that won't take much time to knit, check out these sweater patterns straight from Craftsy members.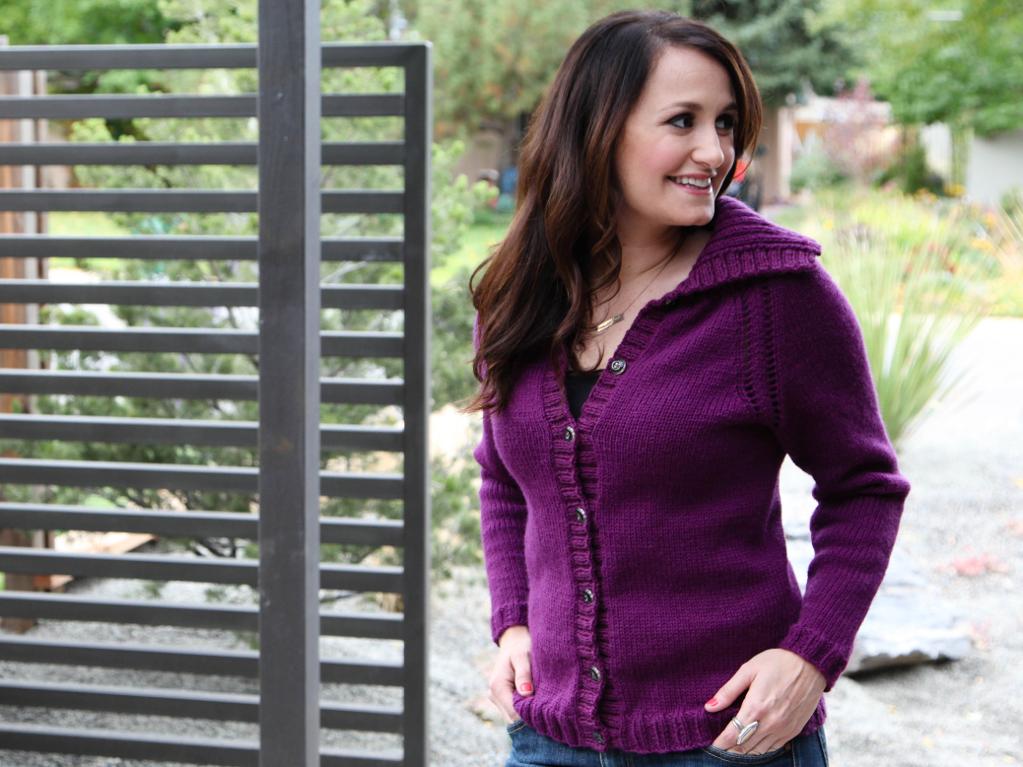 Photo via Craftsy instructor Amy Ross
1. My First Sweater Kit
If you can knit and purl, you can make this sweater. Woo-hoo! This sweater is exclusively for students of Amy Ross's My First Sweater class. Enroll in Amy's class and you'll automatically get the pattern for this and two other simple sweaters that are perfect for beginners.
Read more about this pattern »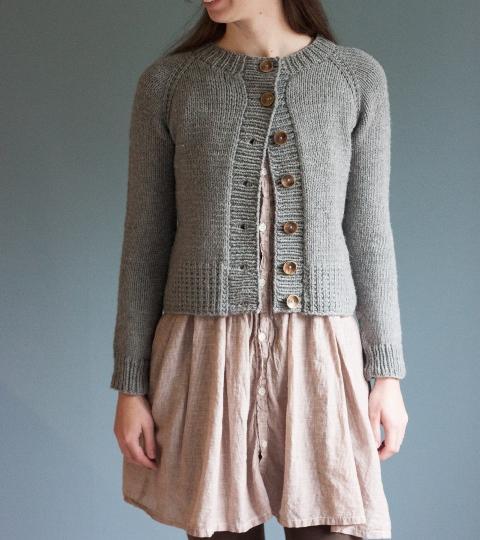 Photo via Craftsy member thebrownstitch
2. Ramona Cardigan
This lovely cardigan is knit in bulky yarn, so it knits up quickly. And designer thebrownstitch knows that even beginners like to knit beautiful sweaters, so the instructions for the Ramona Cardigan are so detailed that this cardigan will be a breeze to knit.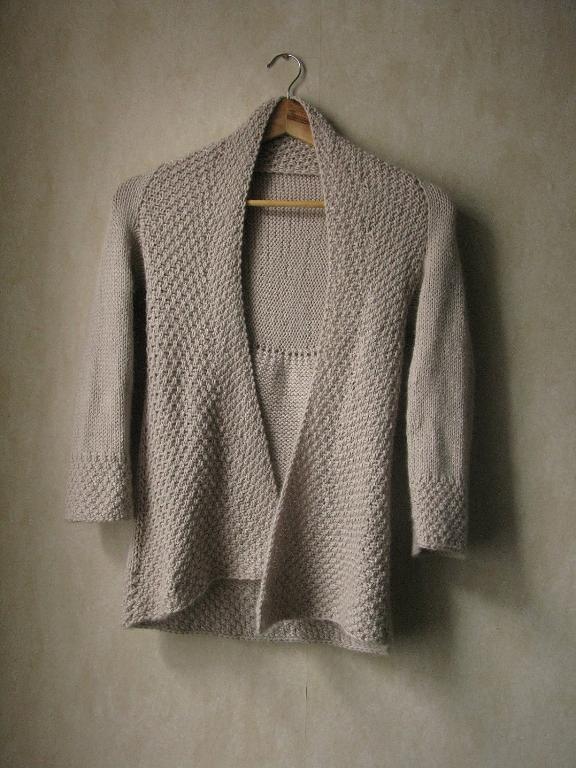 Photo via Craftsy member littletheorem
3. Snowcloud Cardigan
Buttons? Psh, nonsense. Not all sweaters need buttons. There aren't any seams to deal with on this cardigan, either, so for your first sweater you can focus on getting all the stitches and shaping just right without having to stress over seams and other extras. The double moss stitch makes even the easiest sweater look way more complicated than it actually is — but don't tell anyone that when they compliment you!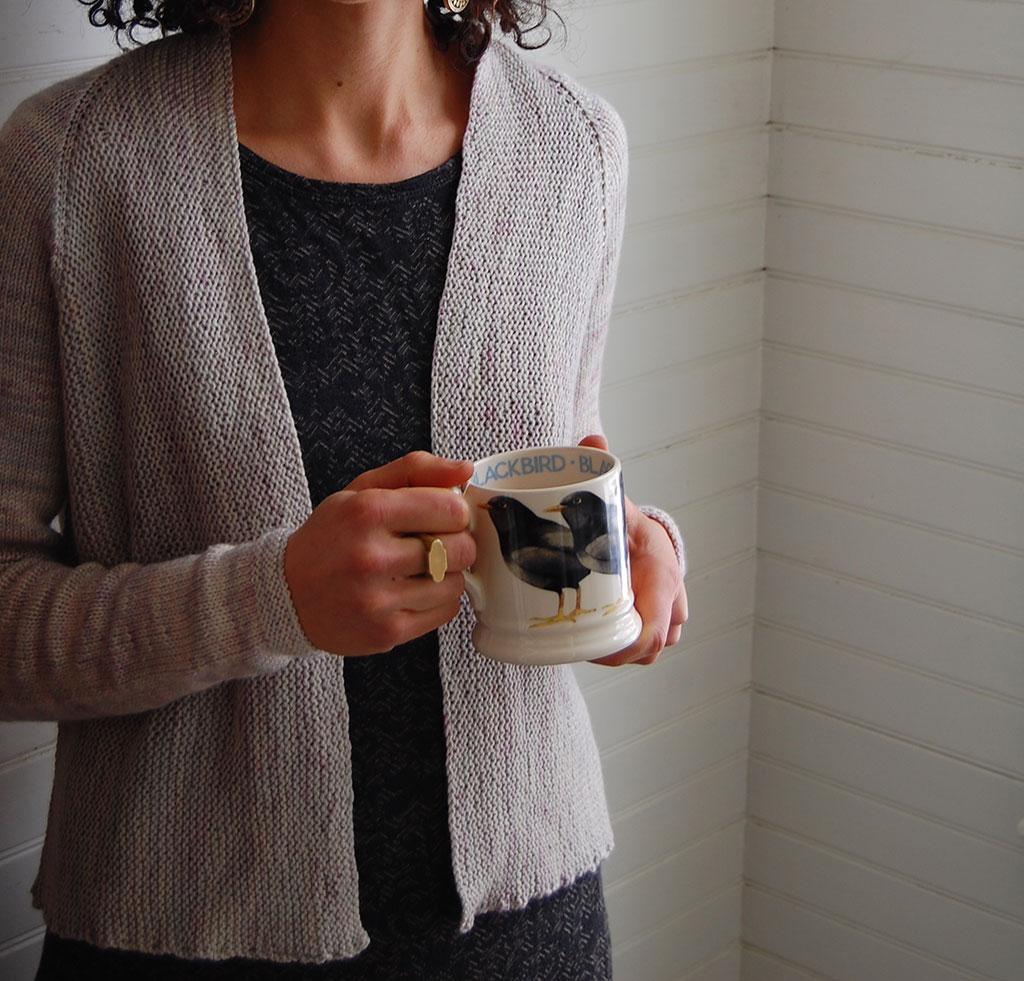 4. Newsom Cardigan
Simple panels of stockinette and garter stitch mean you can work up the fabric fast and focus on shaping. And without any buttons or complicated necklines, you won't have to worry about advanced techniques. And the best part? Because this sweater is clean and simple, it'll pair with anything in your wardrobe.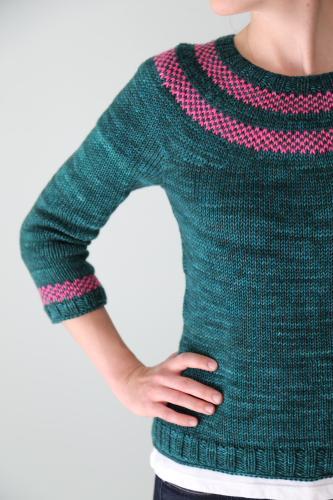 Photo via Craftsy member theyarniad
5. Lysa Pullover
Beginners who want to try a little bit of colorwork in their sweater will be dying to try this pretty pullover. Stockinette stitch makes up most of the pullover, keeping you focused through any increases or decreases that might trip you up. There is also some optional short row shaping around the collar. Why not try the simple version first, then take advantage of the short rows and knit up a completely different pullover for the second version?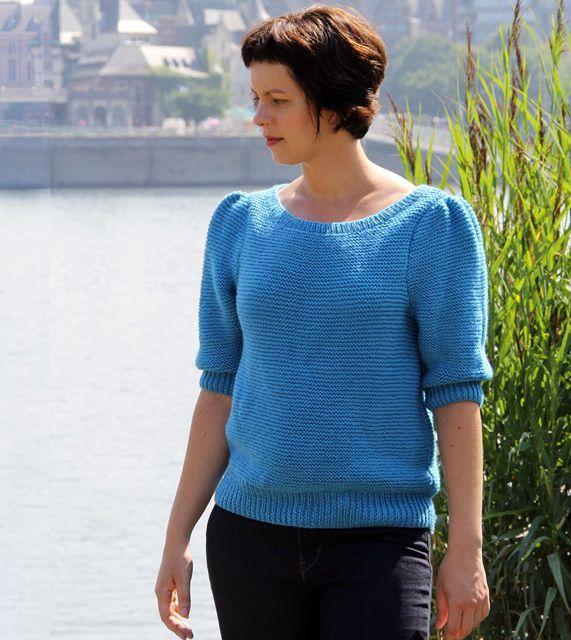 Photo via Craftsy member Deirdre78
6. Cornelia Sweater
Who knew garter stitch could look so cool? Choose between elbow-length or full-length sleeves. Either way, they're gonna be poufy! The garter stitch makes the sweater a cinch to work through, but no one else has to know that.