Need a quick gift idea? Want to finish a new project in just a weekend? These easy knit hat patterns are calling your name!
Easy knit hat patterns like these can be knitted in just a few hours, making them a great weekend project for busy knitters. Beginners and seasoned knitters alike will love the simple stitches that let them focus on knitting in the round and decreasing. 
These totally free easy knit hat patterns will satisfy your knitting needs.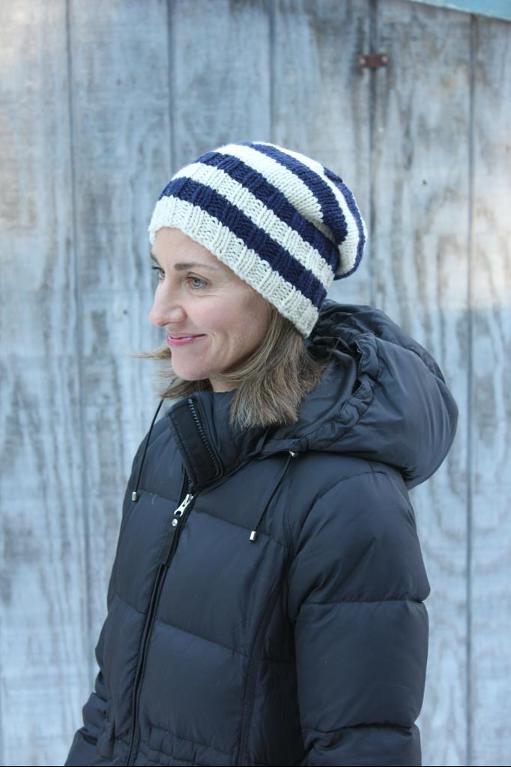 Photo via Bluprint member Lulubach
1. Mainah Hat
This hat's name, Mainah, means "person from Maine," so you know the hat is going to be warm and cozy! There's a bit of an extra challenge here with changing colors, but if you're not up for that just yet, you can knit the hat in one solid color and try the stripes later when you're feeling more confident.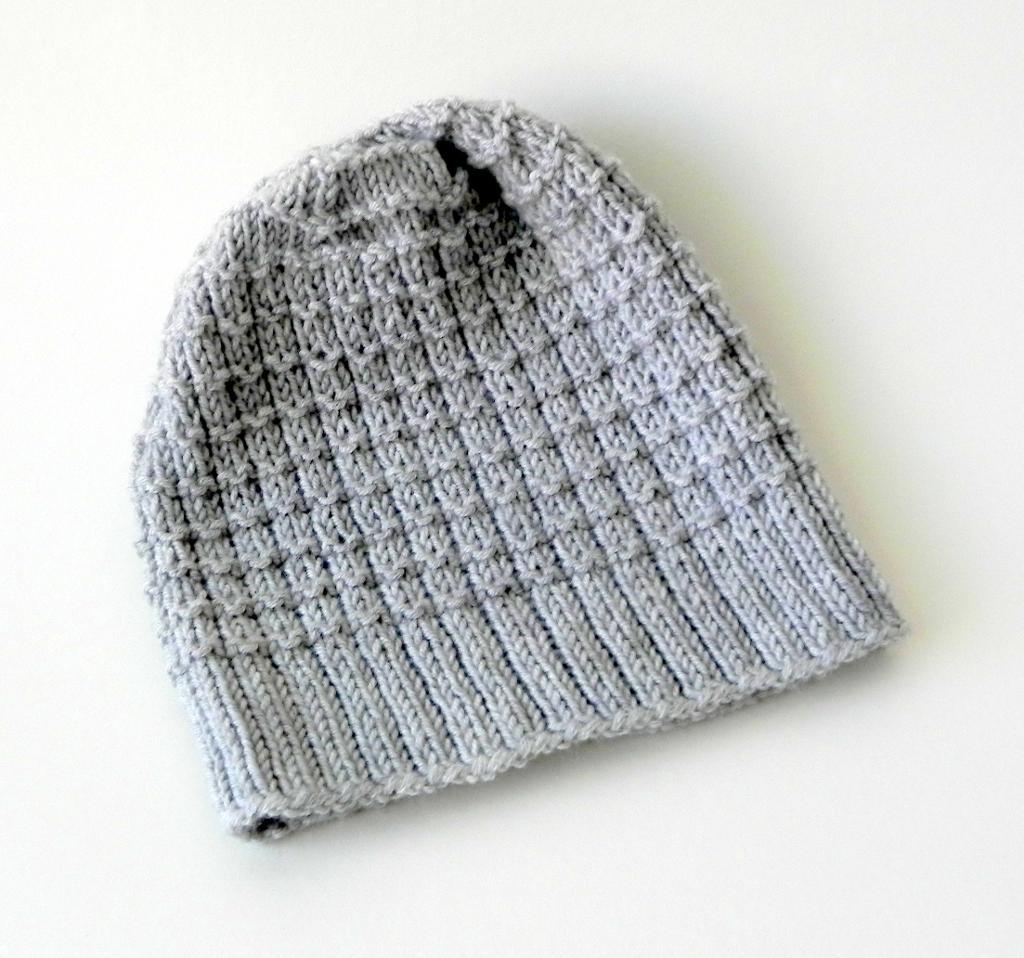 Photo via Bluprint member voronjonok
2. Waffle Hat
You'll be surprised by the beautiful textures you can stitch when you only know how to knit and purl. The result is a squishy waffle fabric that's both warm and stretchy — perfect for a hat!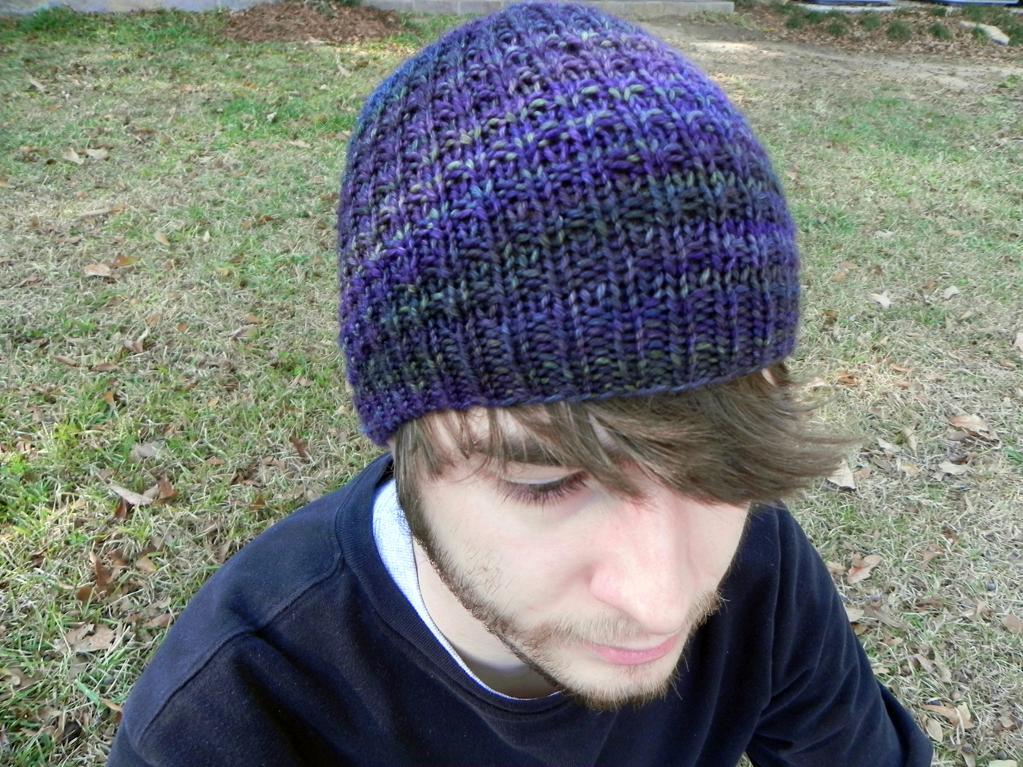 Photo via Bluprint member ashleybah
3. Dude Hat
This basic hat was designed for a guy, but the designer points out that the simple design can work for gals, too. If you can knit in the round and know how to decrease, then this hat will be a breeze for you to stitch.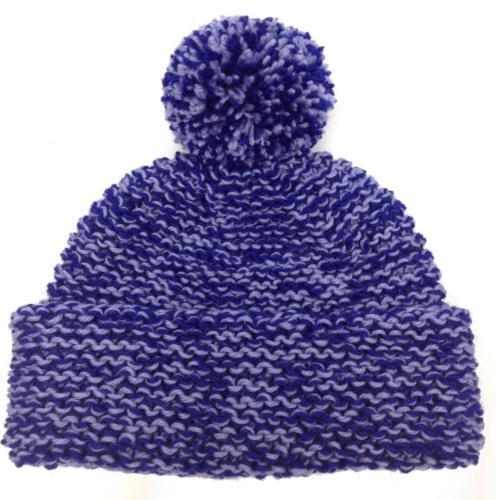 Photo via Bluprint member Knitca
4. Tundra Hat
This hat comes with instructions for both a child and adult size. You can use two different hues of yarn, just like the designer did here, or you can use a heavier variegated yarn. This is a great basic pattern that you will knit again and again — especially when it's time to think about gifts.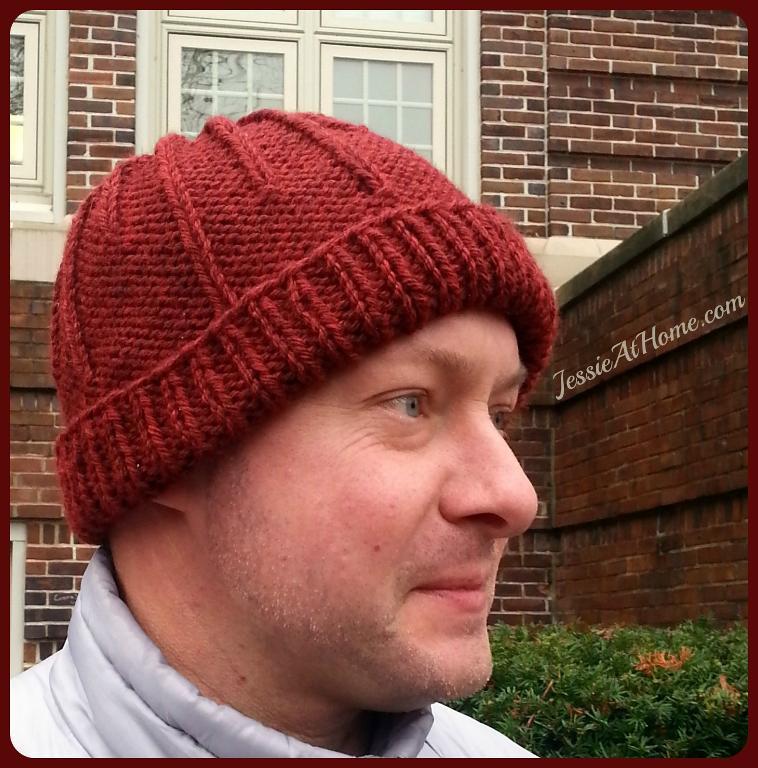 Photo via Bluprint member JessieAtHome
5. Matrix Hat
The falling stitches on this simple-but-cool hat were inspired by the falling code from the Matrix films. Achieving those falling stitches is simple; you just need to know how to knit and purl! Another cool design feature: The brim folds up to give the wearer a little extra warmth on the ears.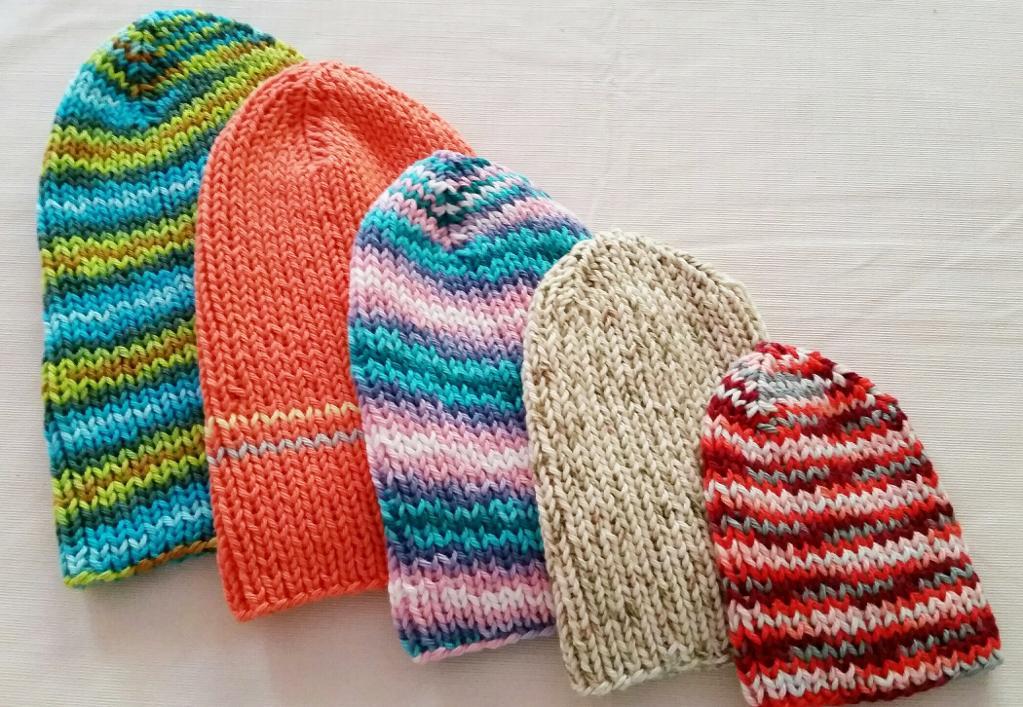 Photo via Bluprint member BizzyCrochet
6. Simple Knit Hats for the Family
Warm up the entire family with this line of simple yet customizable toppers. Once you get the hang of basic pattern, you can make changes like adding stripes, adding extra rows for slouching and even changing up the stitch if you're feeling brave.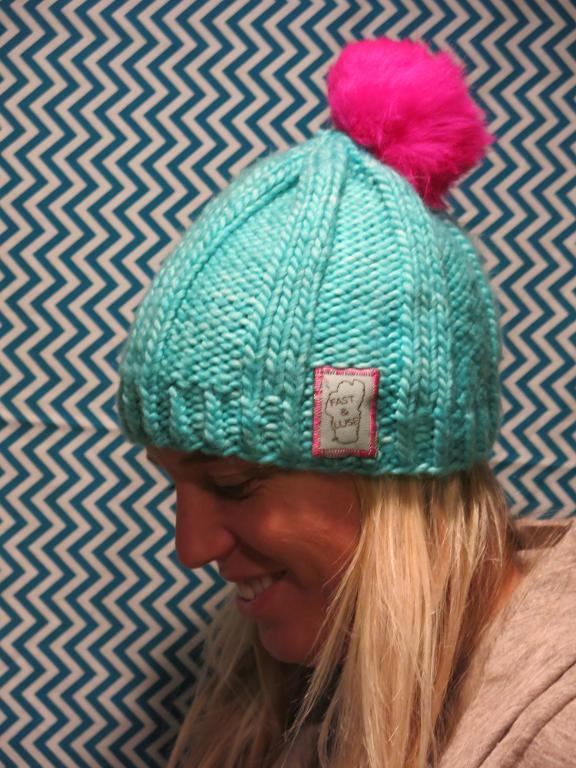 Photo via Bluprint member fastandluce
7. Skier Shelly Hat
Using super-bulky yarn makes this hat knit up super fast. To make this hat for a child or baby, try using a lighter weight yarn and smaller needles. You'll get the same result but in a different gauge.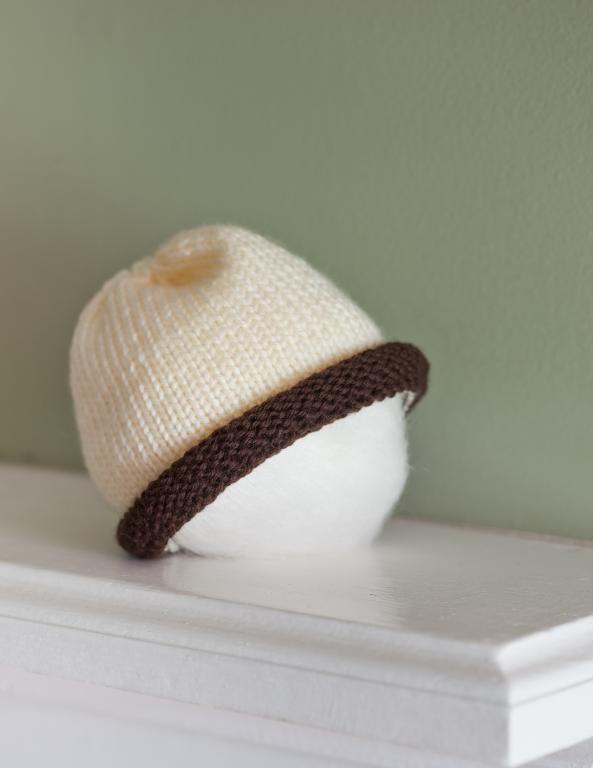 Photo via Bluprint member Audrey Kerchner
8. Rolled Baby Hat
The beauty of baby hats is that you can make several hats with just one skein of yarn. This is also the perfect pattern for those scrap yarns that are taking up precious space in your yarn basket. Don't worry if your color change isn't perfect; the brim rolls up and right over it, covering any mistakes!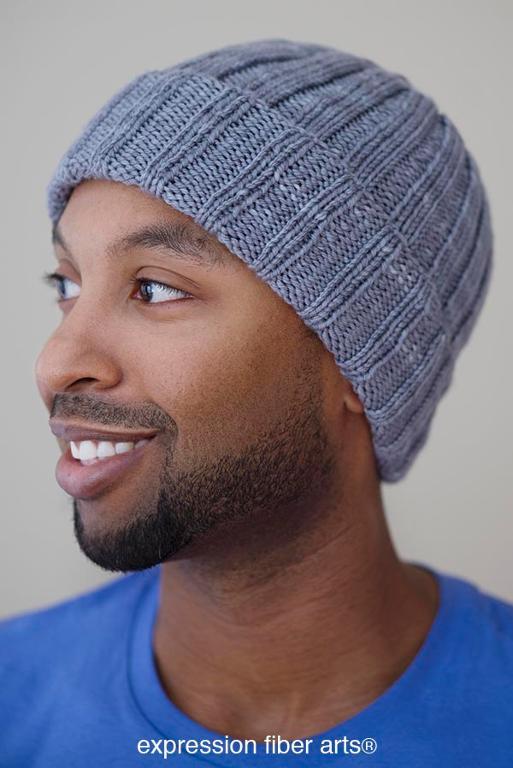 Photo via Bluprint member Chandi Agee
9. Boyfriend Beanie Hat
The designer created this hat for even the pickiest of hat wearers. The hat is made up of a basic rib that's easy enough for beginners and also adds the perfect amount of stretch. Like any basic hat pattern, you can also go nuts and personalize it once you feel comfortable with the pattern.
Photo via Bluprint member Rian Anderson
10. Stocking Hat
This might look more complicated that your usual hat, but it's not. The key here is to decrease slowly, so the technique is still the same. There are four sizes included, so you can make them for kids and adults. The designer also includes info for turning this into a Santa hat!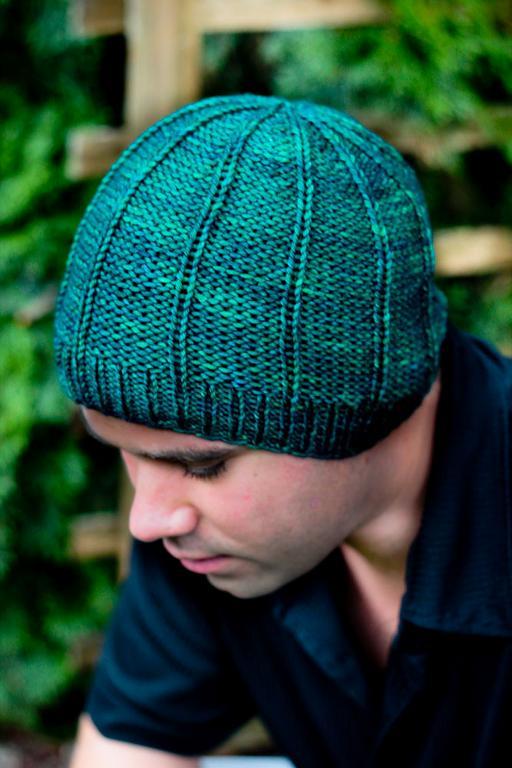 Photo via Bluprint member JanHarvey
11. High Line Hat
Want to show off a gorgeous yarn color? This hat will do the trick! The hat is knit in the round, so you'll get a chance to practice knitting with double-pointed needles or the Magic Loop method.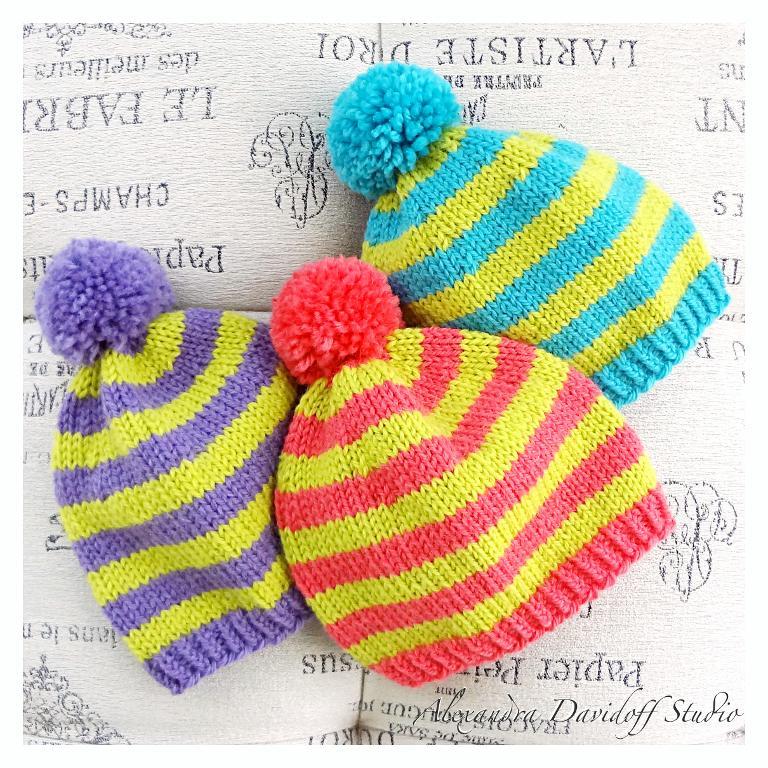 Photo via Bluprint member Alexandra Davidoff Studio
12. Lime & Berry Baby Hat
Have any new arrivals in your family? How about upcoming baby showers? This pattern would make a sweet handmade gift for the little one. Have fun experimenting with different color combinations. You can even try more than two colors!
FREE Guide: Knitting in the Round Made Easy
Worried that knitting in the round will throw you for a loop? Knit with confidence using this FREE downloadable guide.Get my FREE guide »