It's a commonly held belief that homemade pasta is super hard to make, and requires tons of expensive cooking equipment. That is simply untrue! To prove it, we'll teach you how to make easy homemade pasta in minutes, with just two ingredients.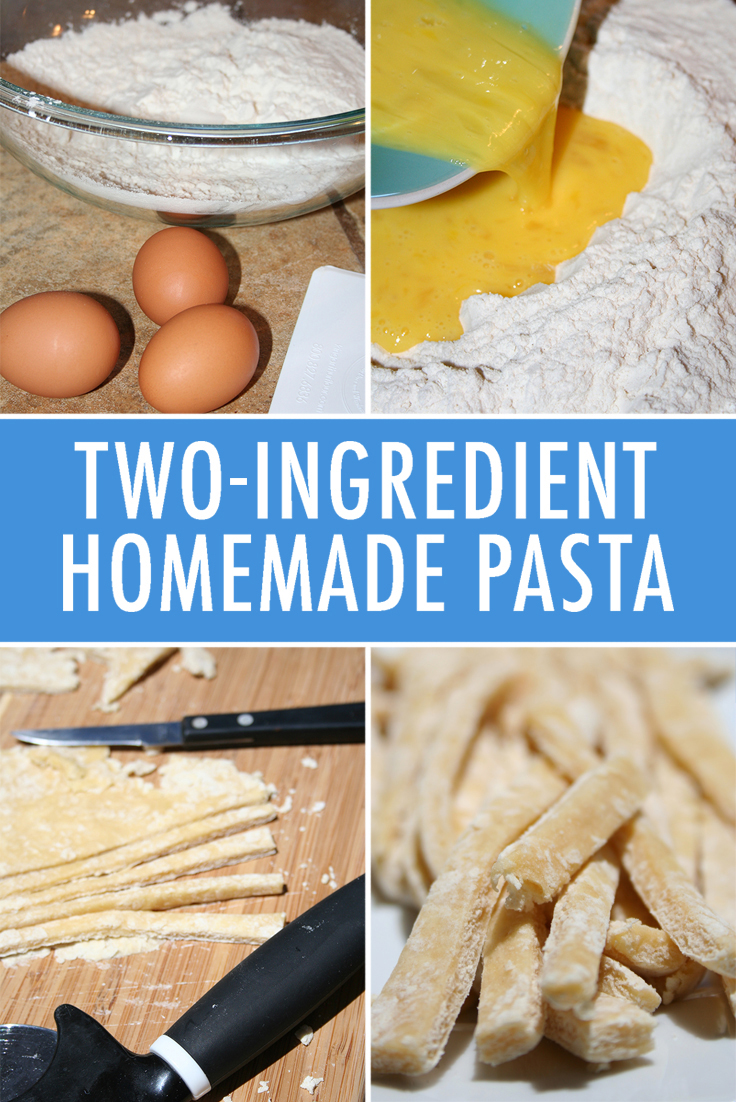 Photos via CakeSpy
That's right: two ingredient easy homemade pasta. No pasta maker required. The resulting easy fresh pasta is tender and flavorful. It's a good thing the recipe so easy to make, because everyone's going to want seconds. Read on for our best handmade pasta recipe — free!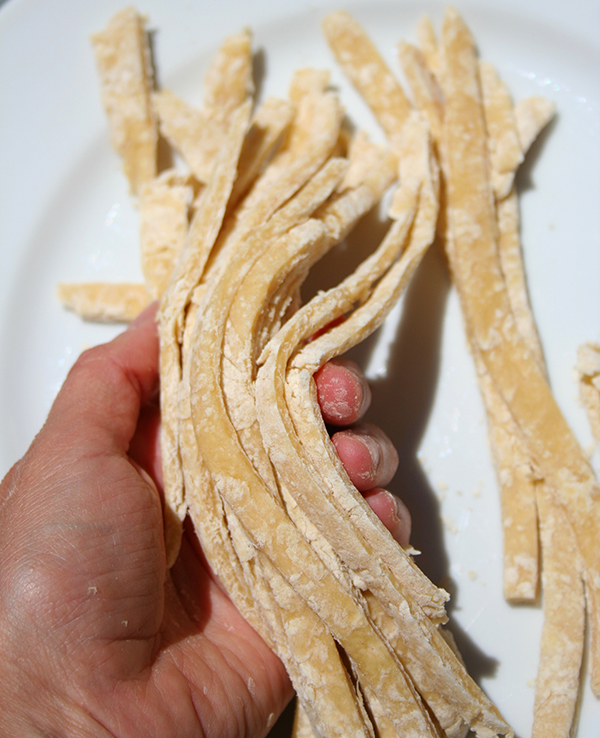 Two-ingredient easy homemade pasta 
Makes 3-4 servings 
Ingredients in pasta:
2¼ cups all purpose flour, sifted
3 large eggs, lightly beaten 
Helpful tools:
A flexible dough scraper
Rolling pin
Pizza cutter
Step 1: Combine the ingredients in a bowl.
Place the flour in a large bowl. Make a well in the center of the flour, and pour the beaten eggs in the center of the well. 
Step 2: Incorporate together.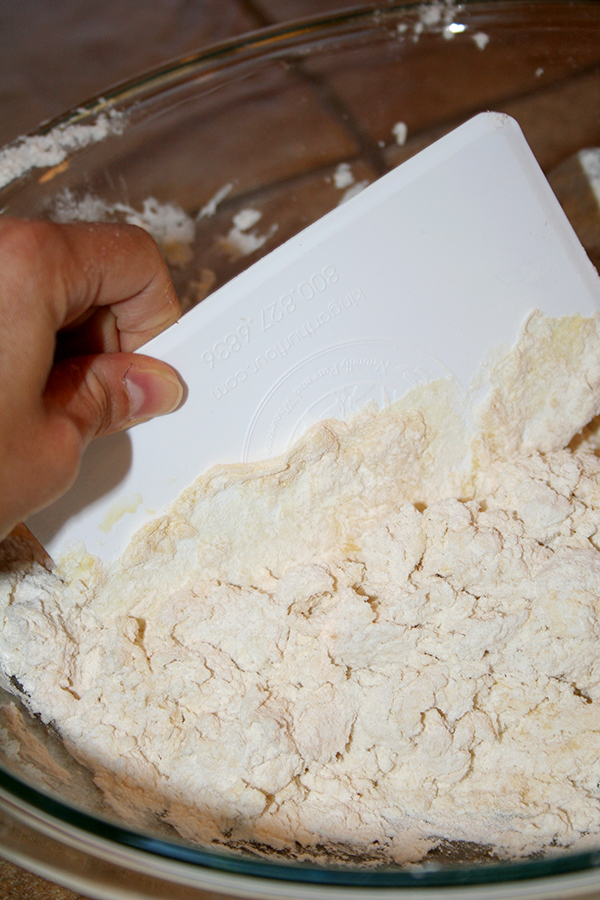 Using a dough scraper or a wooden spoon, incorporate the flour and eggs. Once the mixture begins sticking together and becomes a cohesive mass, switch to your hands, kneading the dough until it is cohesive and not crumbling too much at the edges. A little crumbly is fine, but it should easily clump into place when you grab a handful.
Step 3: Divide the dough.
Divide the dough into two equal portions. Place one in plastic wrap so it doesn't dry out while you work on the first portion. 
Step 4: Roll out the dough.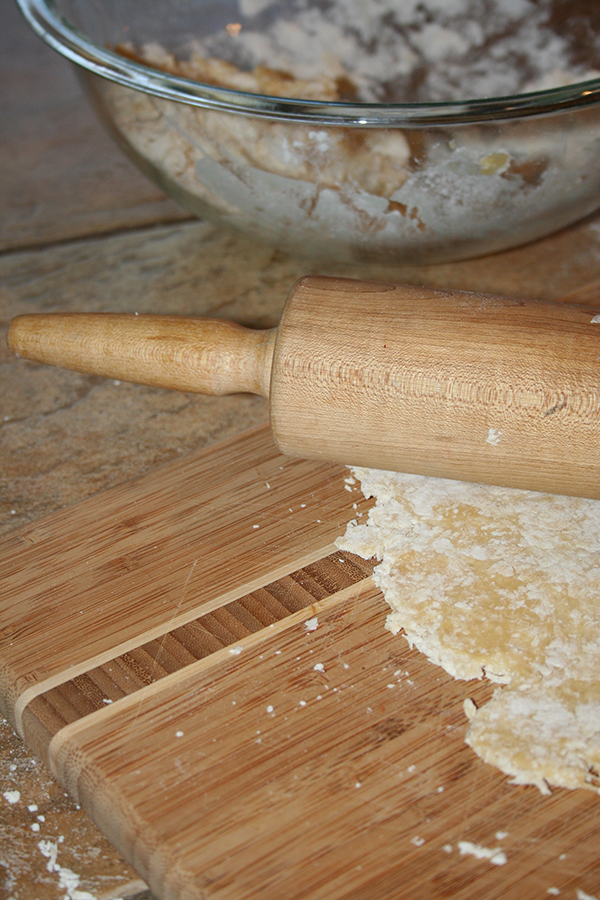 Turn the first portion out on to a lightly floured surface, and roll it out into a rectangle using a rolling pin. Rotate the dough in a quarter circle between rolling so that you can keep the thickness consistent. Roll the dough so that it is slightly thinner than a pie crust.
Note: If you have a pasta maker, once you've rolled it out until it's thin enough to go into your machine, you could proceed with that tool. 
Step 5: Slice the noodles.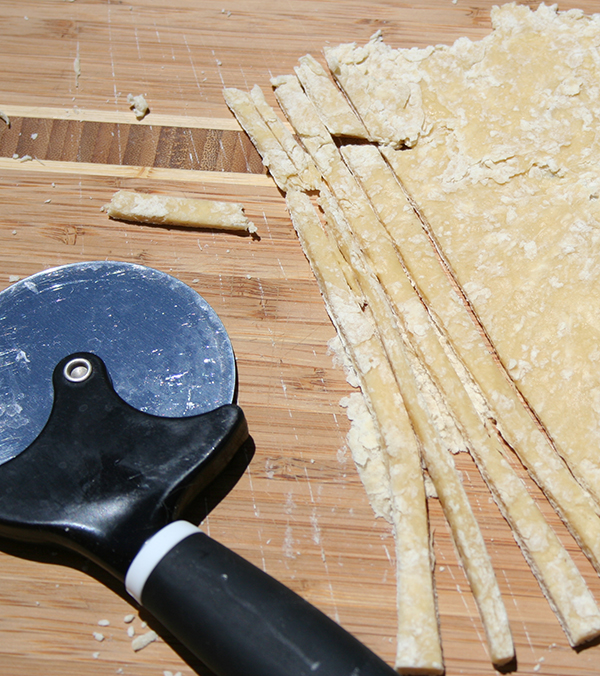 Using a pizza cutter or knife, slice the dough into long, clean strips. Gather the scraps and messy edges, re-roll and cut a few more noodle strips. Repeat with the second portion of dough. It's starting to look like artisan fettuccine in here! 
Step 6: Let the noodles sit.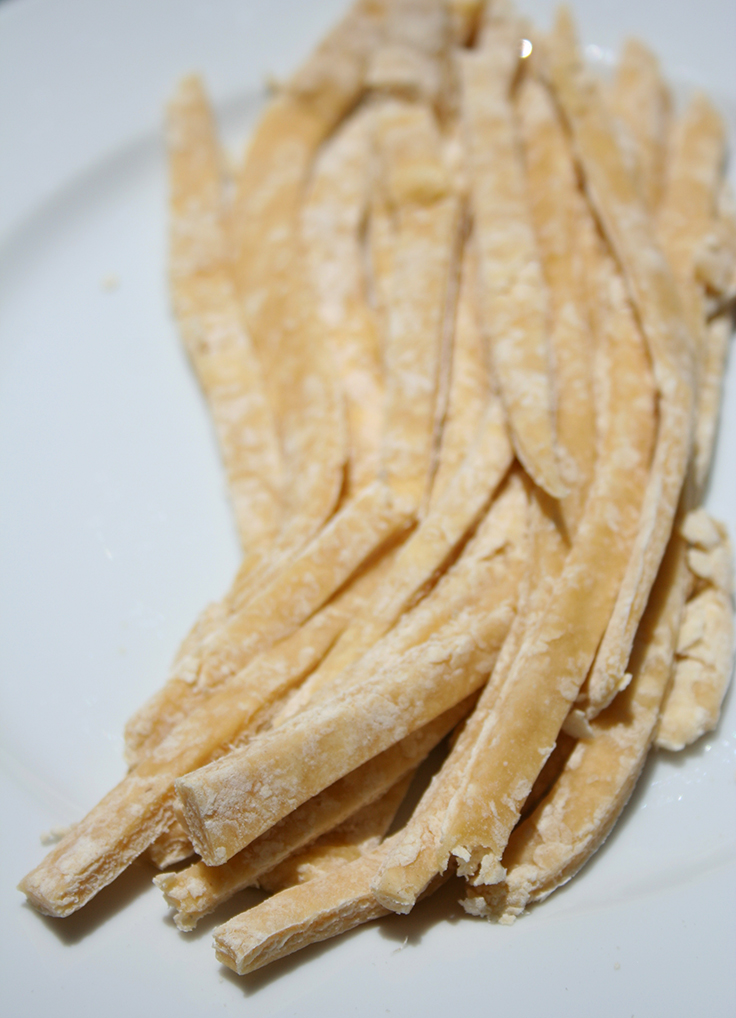 Lightly dust the noodles with flour and let them sit for at least 15 minutes before cooking (this will help them "set" into a pleasing texture). Or, cover them in plastic and place in the refrigerator until you're ready to cook. 
Step 7:
When you're ready to cook some pasta, bring water with salt to a boil and add the pasta. Cook for 2-3 minutes, or until soft but slightly al dente.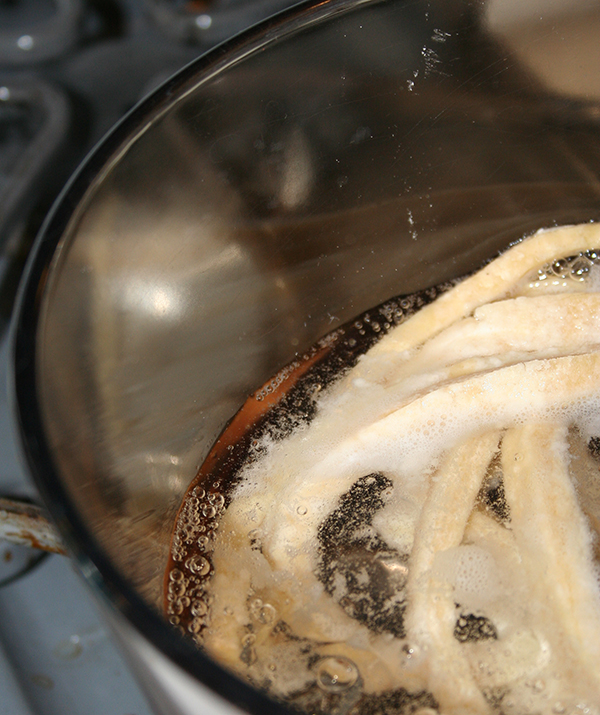 Step 8: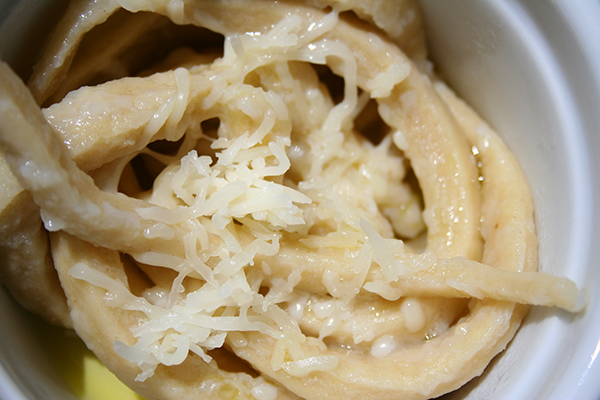 Drain the pasta, and serve however you'd like! If not serving right away, drizzle with a small amount of olive oil to keep the noodles from sticking together.
Recipe notes and FAQs about homemade pasta
These questions might come up while you're cooking.
Are you sure you don't need a pasta machine to make homemade pasta?
A pasta machine is not needed to make this easy homemade pasta. Of course, your pasta will look more like store-bought varieties if you use a pasta machine or a pasta attachment on your stand mixer. However, a pasta machine is not necessary to make homemade pasta; it will just have a more "rustic" look if you do it without. 
I have made this recipe with whole wheat flour and with durum wheat flour, which have both worked fine. When using the whole wheat flour, however, I suggest that you only combine the egg mixture with about 1¾ cups of flour and gradually work in more if needed. Whole wheat flour is "thirstier" so it will absorb more of the liquid from the egg mixture. 
This recipe has not yet been tested with gluten-free flours. If you've tried it, let us know in the comments!
Can I add salt?
If you want to add even more flavor to the pasta itself, yes, you can add salt. Add up to 1/2 teaspoon to the flour before mixing it with the egg mixture. Otherwise, proceed with the recipe as written.
How should I store my homemade pasta?
Store the pasta in airtight containers in the refrigerator. It will taste best if you prepare it within 2-3 days.
What recipes should I try this pasta with?
We're so glad you asked! Try some of these recipes from the Craftsy Blog and from our fabulous bloggers: