Everyone needs a good flourless chocolate cake in their baking repertoire. It's always a crowd-pleasing delight! And with only seven ingredients for both the cake and icing and just 15 minutes of prep work, this might just be the best easy flourless chocolate cake you've ever tried. 
Photos via CakeSpy
All about this super easy flourless chocolate cake
In spite of its quick preparation and limited ingredients, the resulting cake tastes like something you'd shell out $30 or more for at a bakery. With a rich, deep, chocolatey flavor and dense, fudgy texture that, you'll be licking your spoon clean!
Perhaps best of all, once you've mastered this simple cake recipe, there are seemingly limitless variations which can help you make the cake uniquely suited to your palate. This recipe will undoubtedly serve you for years to come!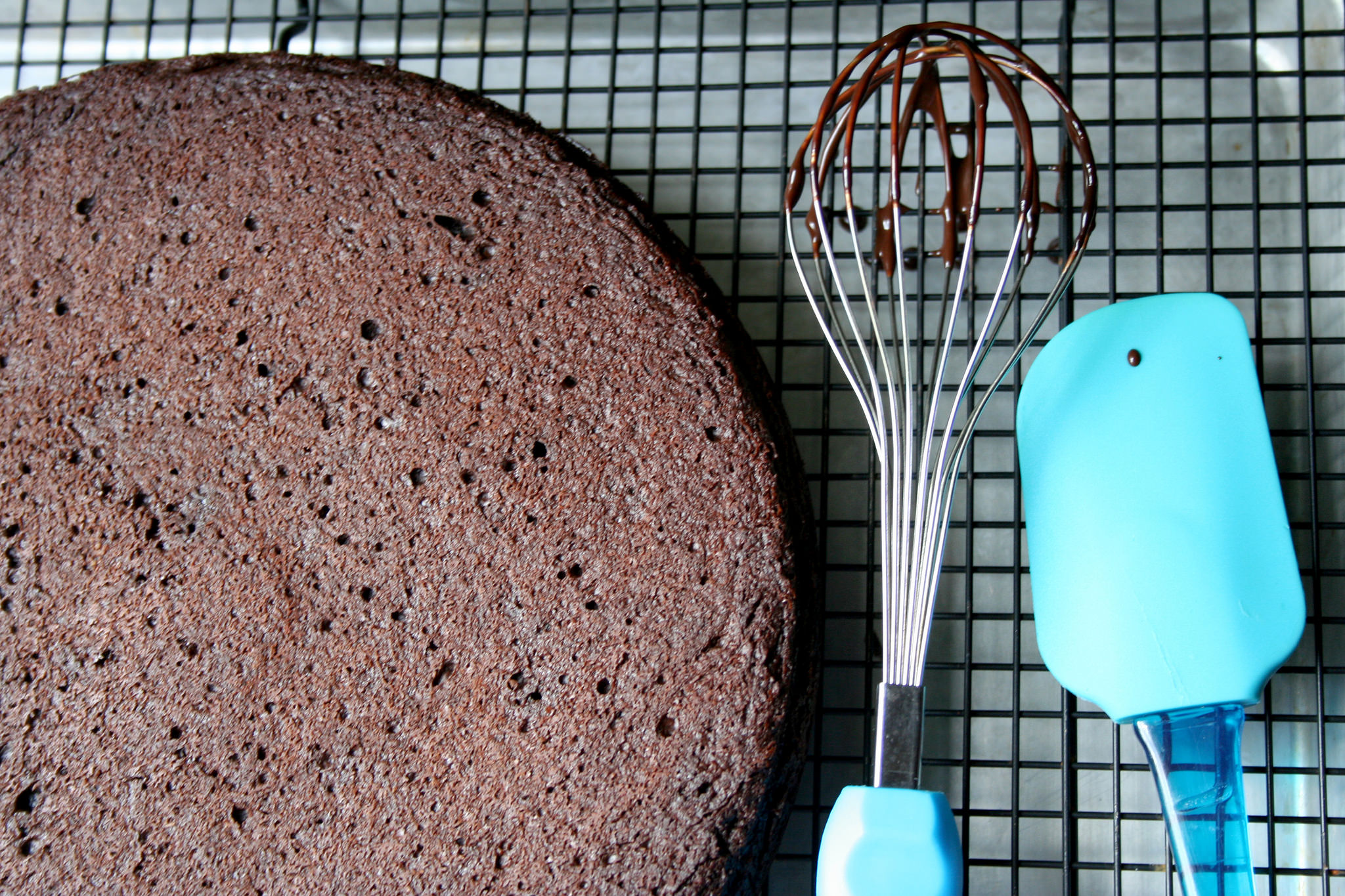 Easiest-Ever Flourless Chocolate Cake
Serves 12
Ingredients: 
8 ounces bittersweet chocolate, coarsely chopped
1 cup (2 sticks) plus 4 tablespoons unsalted butter, cut into chunks
1 1/4 cups sugar
6 large eggs, at room temperature
1 cup unsweetened cocoa powder
1/4 teaspoon salt 
For the topping:
4 ounces bittersweet chocolate, roughly chopped 
1/2 cup heavy cream
Note: International readers may enjoy our handy metric conversion guide.
Step 1:
Preheat oven to 375 F. Grease a 9-inch springform pan, then line the bottom with a circle of parchment paper. Grease the parchment on top, too. Set the pan to the side for the moment.
Step 2: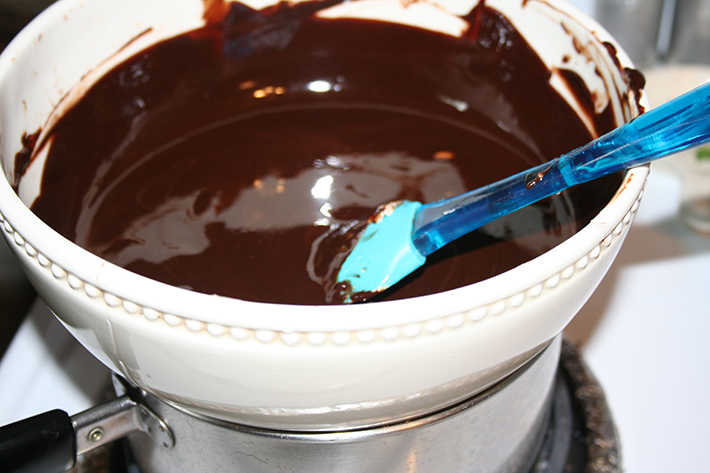 Place the chocolate and butter in the top of a double boiler over medium-low heat. Stir often, until the mixture melts and blends.
Step 3: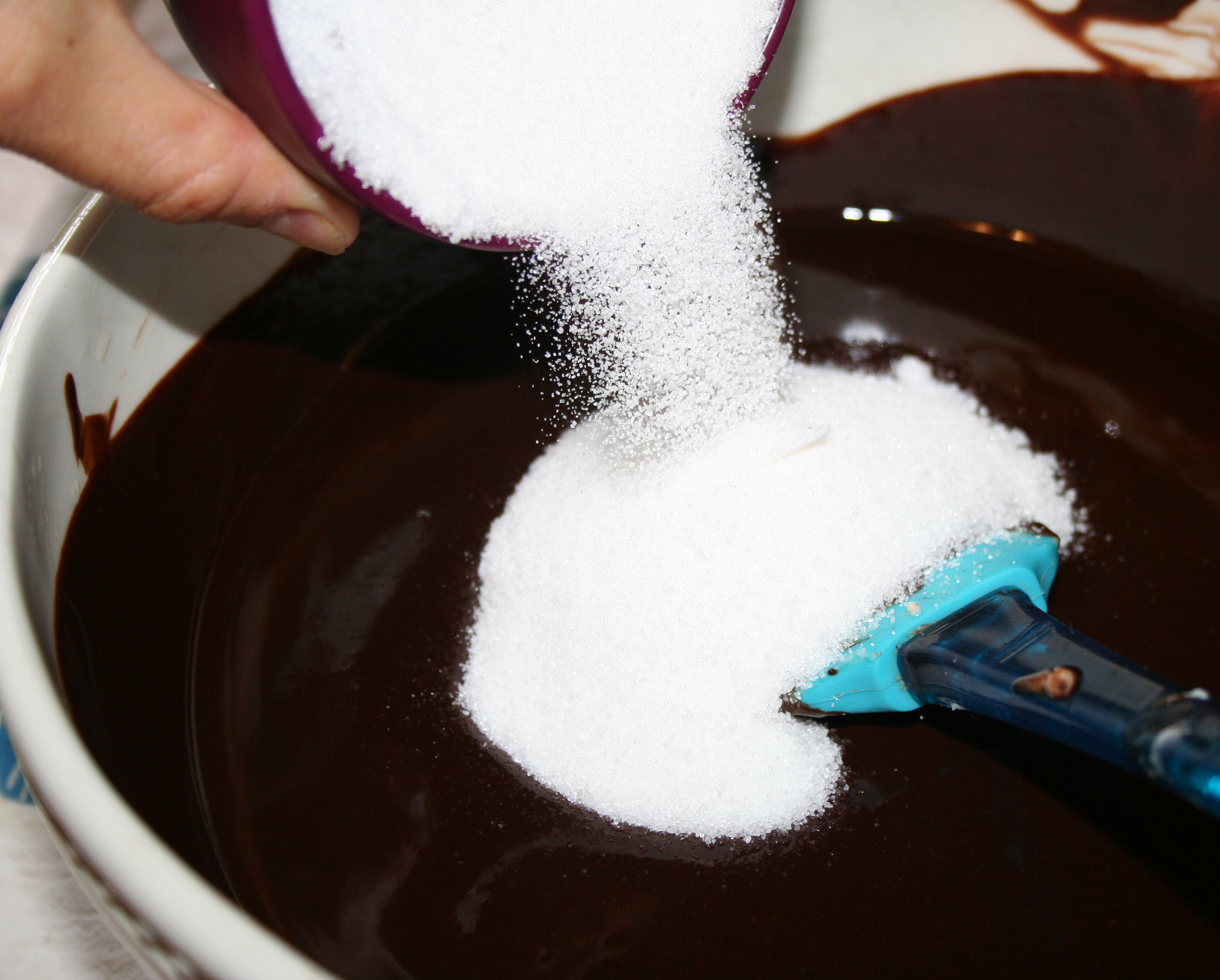 Remove from heat, and stir in the sugar until completely incorporated.
Step 4: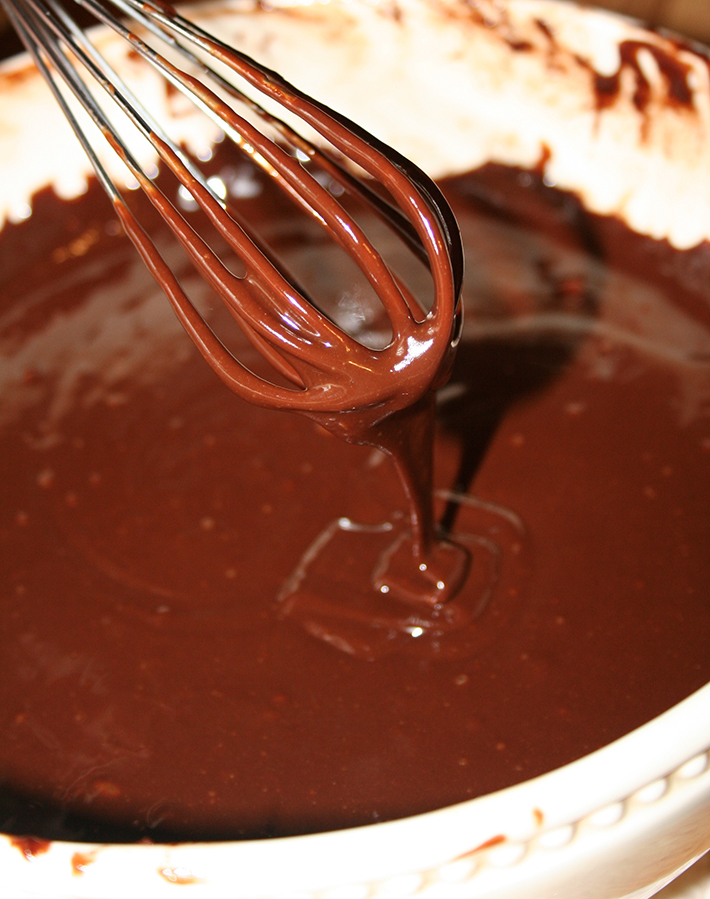 Add the eggs, one at a time, whisking until no streaks remain. 
Tip: To avoid recipe mishaps, crack each egg into a separate cup or bowl before transferring to the batter. Don't let one bad egg ruin the whole recipe!
Step 5: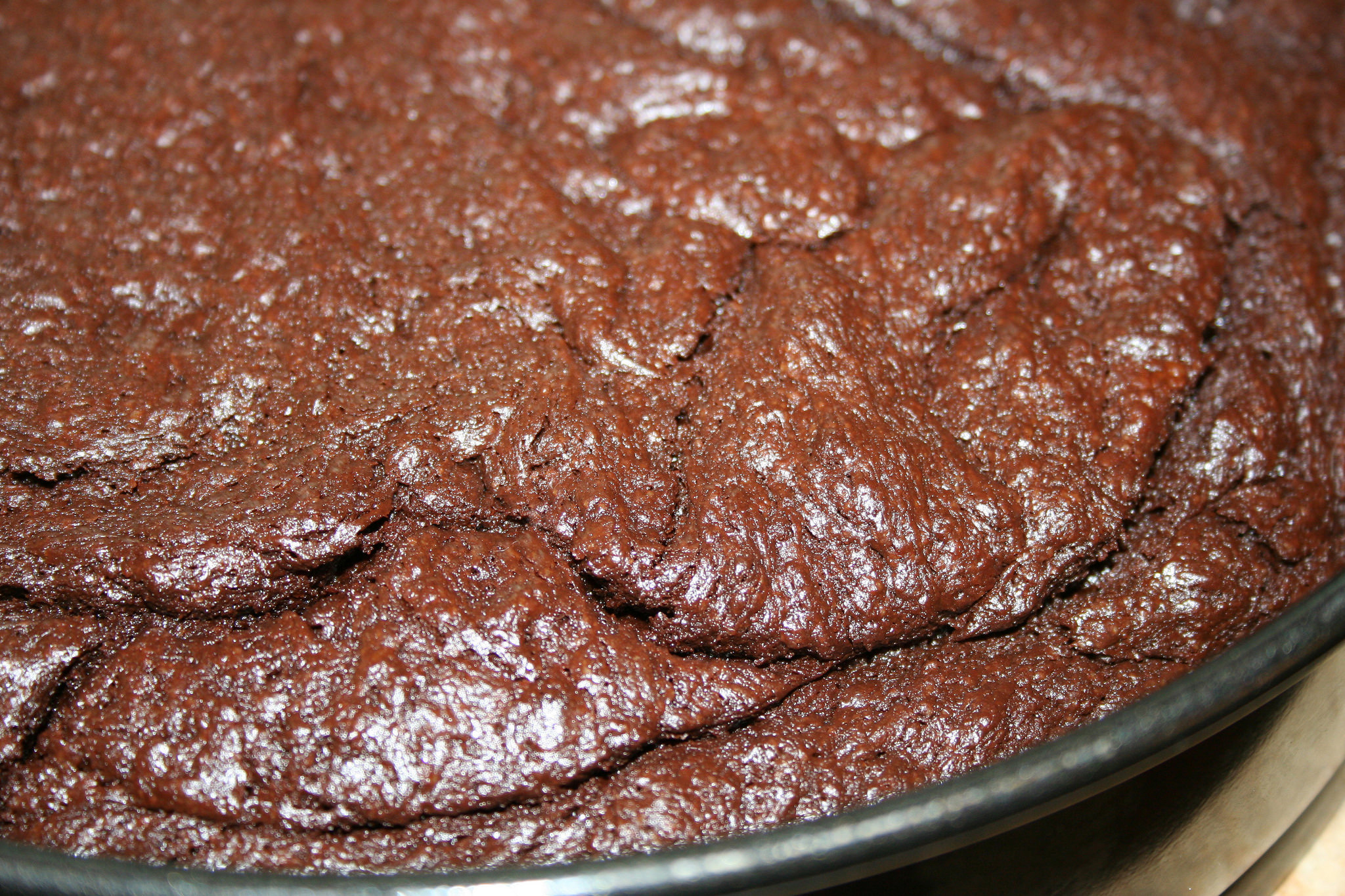 Sift the cocoa and salt into the mixture and stir just until blended. Pour batter into prepared pan and bake for 25 to 35 minutes, or until cake has risen and top has formed a thin crust. A little jiggle in the center is OK. 
Step 6: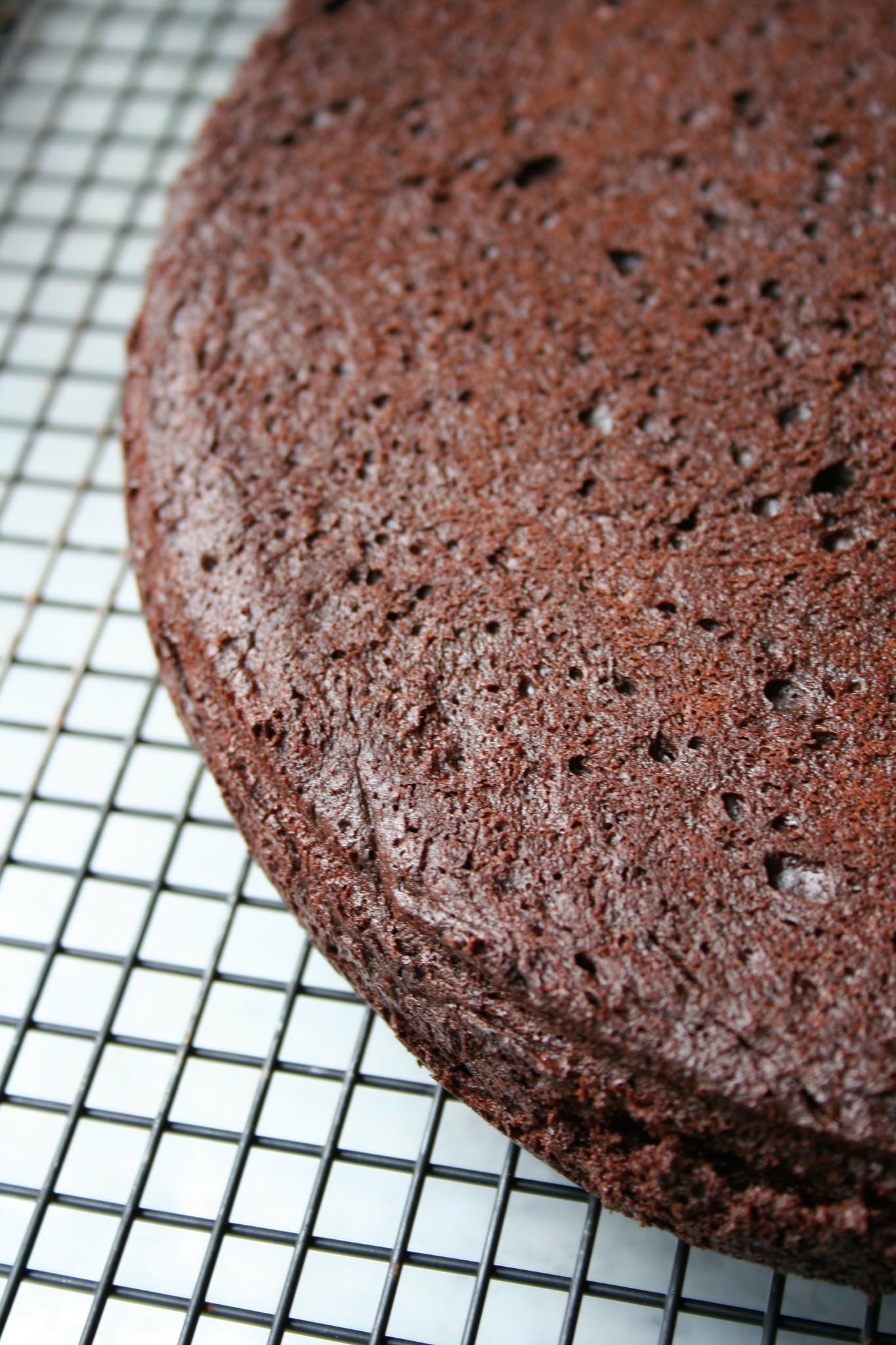 Let the cake cool in the pan for 10-15 minutes, then remove the springform sides and invert on to a wire rack. Remove the parchment circle and let the cake cool completely. 
Step 7: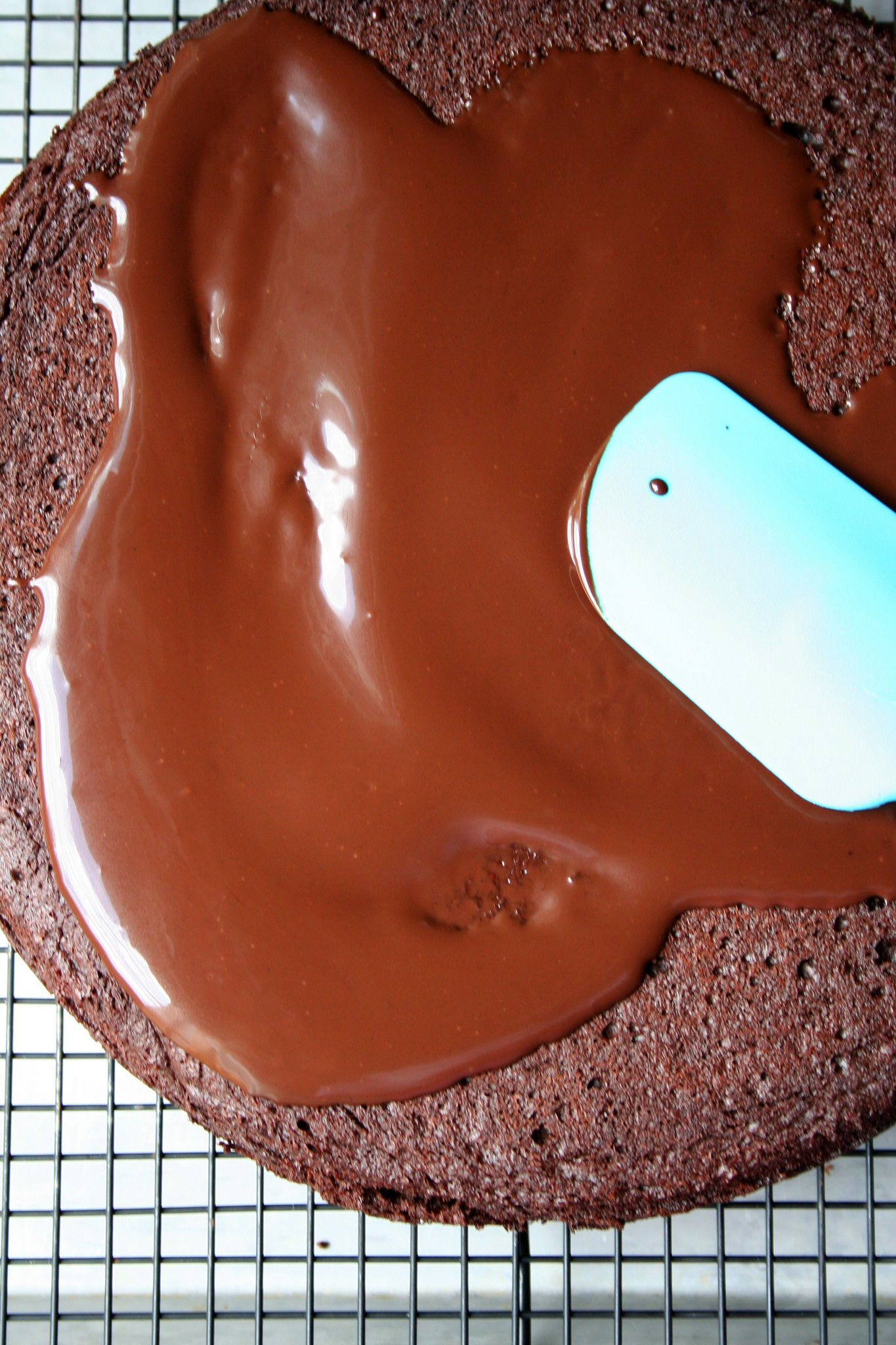 Make the topping. Place the chocolate in a large, heatproof bowl. Bring the cream to a simmer, then remove from heat and pour over the chocolate. Stir until creamy and cohesive. Once the mixture has "set" to a thick yet still somewhat pourable consistency, spread in a layer on top of the finished cake. 
One simple cake, infinite variations
Now that you've got the template down, there are many ways in which you can make this cake all your own. Here are just a few ideas: 
Garnish the finished cake.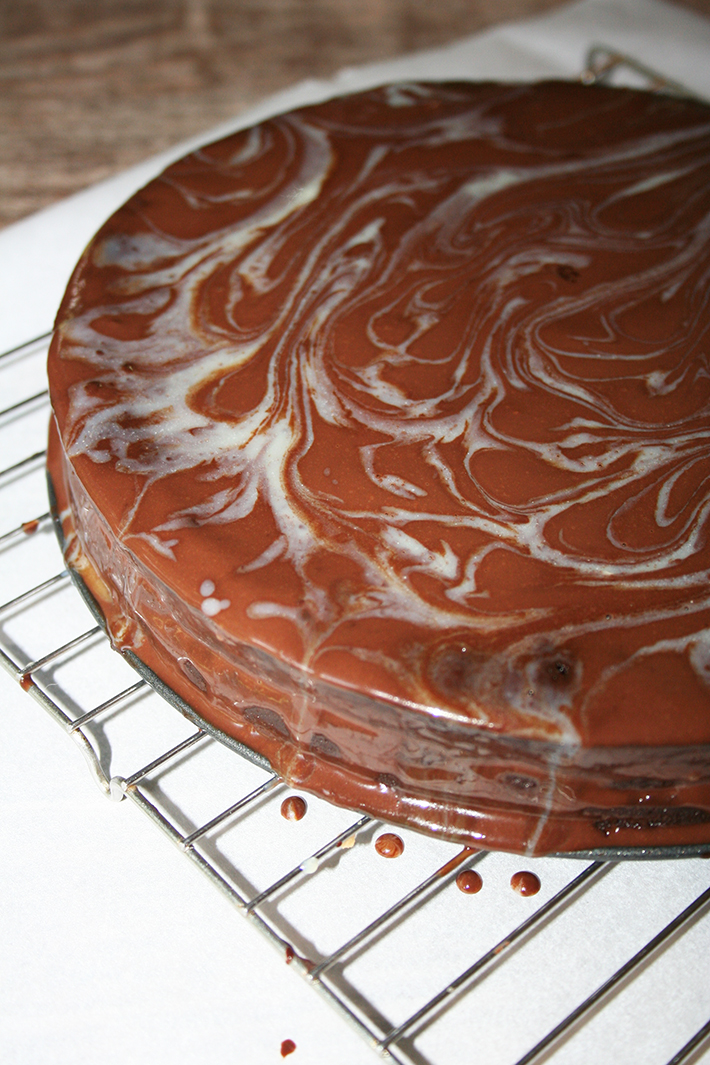 Directly after you've applied the ganache to your finished cake, add a little something on top for a pretty finish and added flavor. Some ideas would be slivered almonds or other nuts, sliced fruit, chocolate chips, crushed candies, or even a drizzle or marbling of melted white chocolate.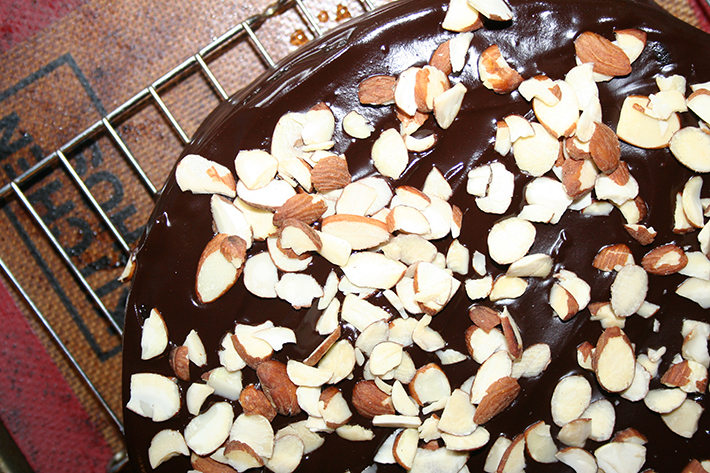 Add a flavoring extract.
This recipe doesn't contain any flavoring extract, because the chocolate is fairly assertive. However, if you want to add a different dimension to your cake's flavor, feel free to add in flavoring. Adding 1-2 teaspoons of a flavoring extract such as coffee, vanilla, mint or almond extract can add a special touch to your finished cake. Add the extract at the same time you're adding the eggs, in Step 4. 
Fold in flavorings.
For a unique treat, feel free to fold in additions to your cake batter before baking. Toasted nuts, coconut flakes, butterscotch chips, chopped candies or even nuggets of cookie dough would all make fine additions. 
Use an alternate frosting or icing.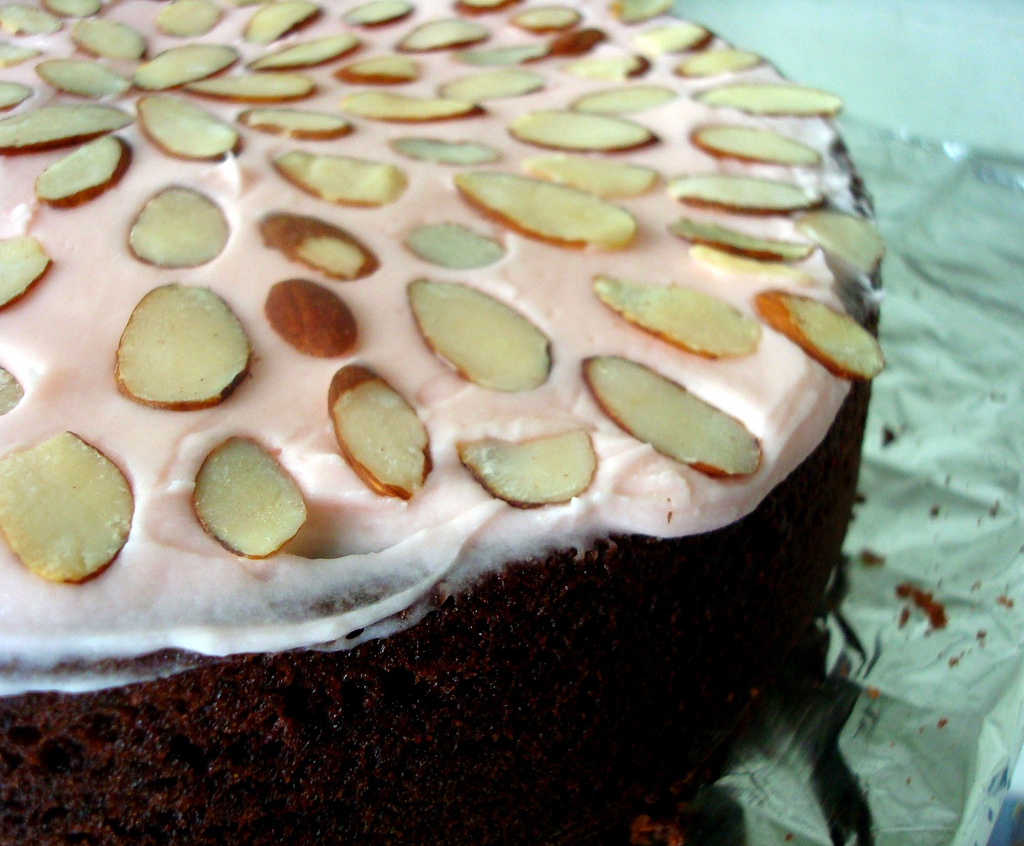 While this cake employs a classic ganache as a topping, that doesn't mean that you can't improvise with an alternative topping. A classic buttercream, cream cheese icing or even a whipped cream topping would make great alternatives.