Little is as satisfying as the crunch of an egg roll. I bet you'd make and eat them more often if there were an easier and more efficient way to make them! Hint: This easy egg roll recipe means that crispy, flavorful egg rolls are just minutes away.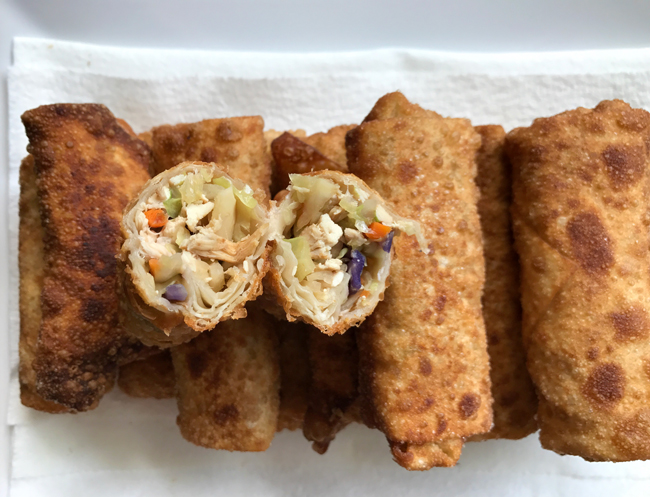 I'm here to tell you there is a crazy-easy way to make egg rolls — and it won't take you an entire afternoon. This easy egg roll recipe only has six ingredients, it's quick to make and will leave you completely satisfied!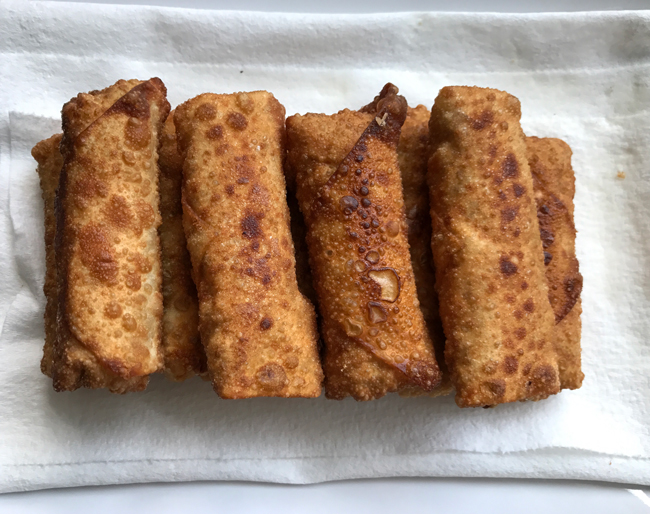 What is an egg roll?
"Egg roll" seems to be a general term for all Asian things rolled and deep fried.
There are many fried "roll" dishes, like lumpia or spring rolls. But those are a totally different foods. Today we're focusing on the Chinese-American take-out version that typically consists of shredded cabbage, chopped veggies and some sort of meat.
Really, you can fill an egg roll with whatever you wish. For this recipe, I used rotisserie chicken meat and bagged, ready-to-use, chopped coleslaw mix with carrots and purple cabbage. (A HUGE time-saver!)
Before stepping into your kitchen, here are some good tips to keep in mind:
These egg rolls freeze wonderfully. After rolling but before frying, freeze them flat in a gallon-size freezer zip-top bag, then place in another freezer bag, for two layers of protection. They keep for up to 2 months, so you can fry as little or as many as you wish at a time.
This recipe can also be halved. Don't be alarmed with the amount you'll have to roll!
Kiss takeout goodbye!
Learn to make fresh, flavorful Chinese favorites at home, from General Tso's chicken and wonton soup to crispy egg rolls and more. Get the Class!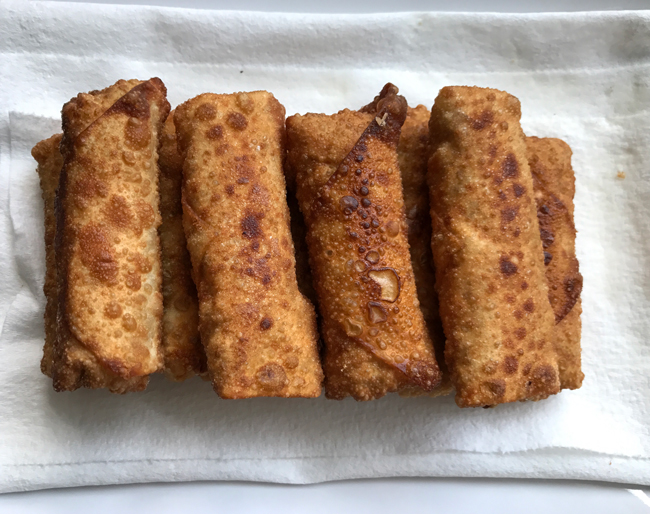 Easy egg roll recipe
Makes about 30 egg rolls
Ingredients:
1 rotisserie chicken
2 bags (14 ounces each) of shredded coleslaw mix with carrots
1 packet (2 ounces) onion soup mix
4-6 tablespoons of soy sauce, divided
2 packages of egg roll wrappers (you'll need about 30 sheets)
1 egg
Oil for frying
Step 1:
Pull and shred the meat from the rotisserie chicken and place into a large bowl.
Step 2: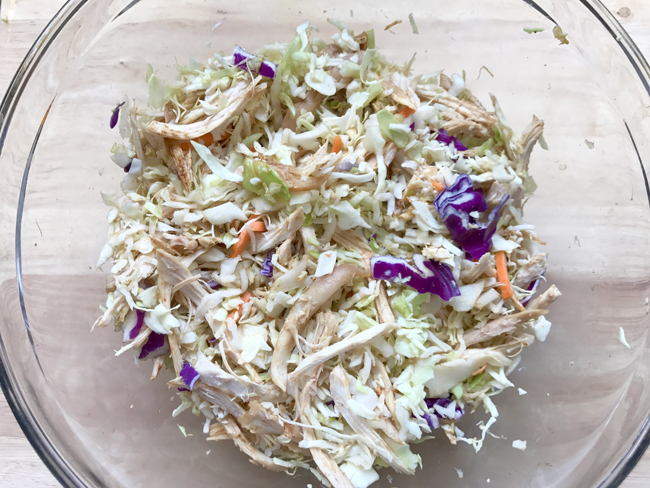 To the chicken, add coleslaw mix, onion soup mix and 4 tablespoons (¼ cup) soy sauce. Toss to mix and coat evenly.
Step 3:
In a large skillet, sauté the chicken mixture over medium heat for about 5 minutes to soften the vegetables and let the flavors meld together. If desired, add the remaining soy sauce to taste. Place the mixture back into the bowl and let cool completely. There should there be any liquid in the bowl; if there is, strain it out before the next step.
Step 3:
Beat the egg with 1 tablespoon of water to make an egg wash. This is what we will use to seal the roll.
Step 5: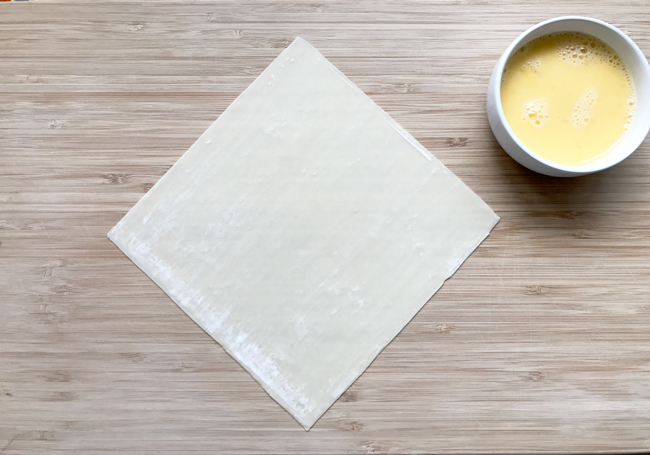 If you're using frozen egg roll wrappers, thaw according to the package instructions before using. If yours are refrigerated, it's ready for use, no need to prep. The sheets should peel off the stack with ease. I'm using a standard 7″ square size, but yours may be different.
Place a wrapper in front of you in a diamond shape.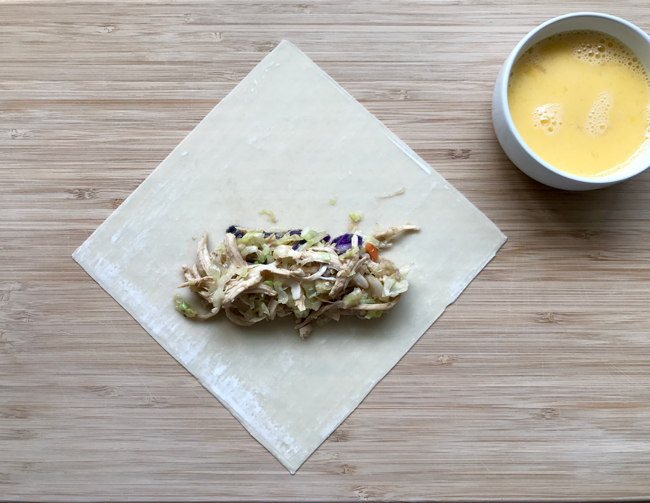 Place ¼ cup of filling mixture on the bottom half of the diamond. Spread it out horizontally.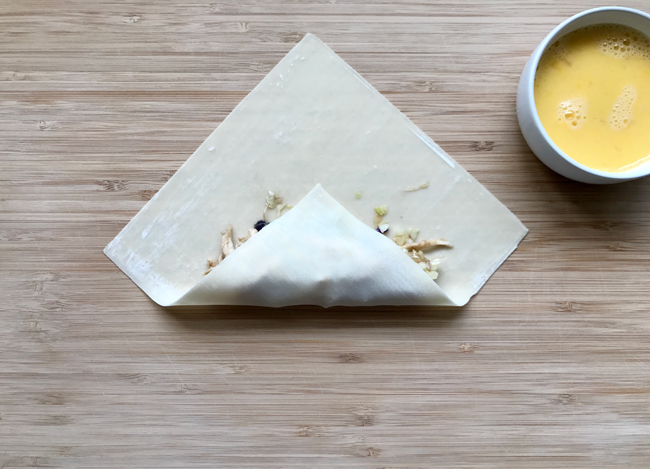 Fold the bottom part up over the mixture.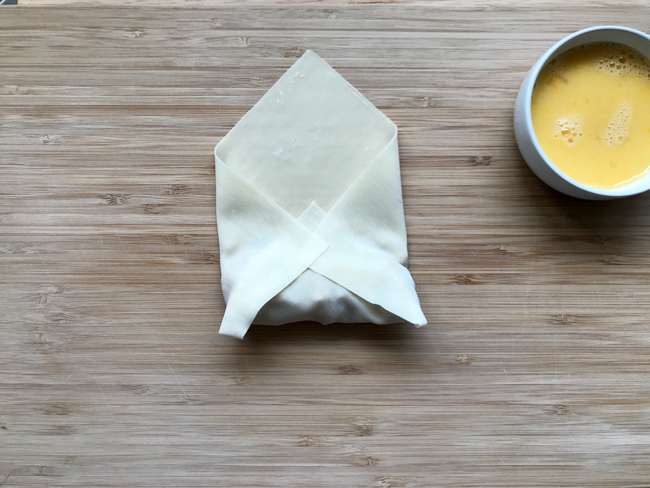 Fold each side over, making sure both corners are pulled tight over the mixture, but not too tight that holes are created. The sides should be parallel and straight.
Step 6: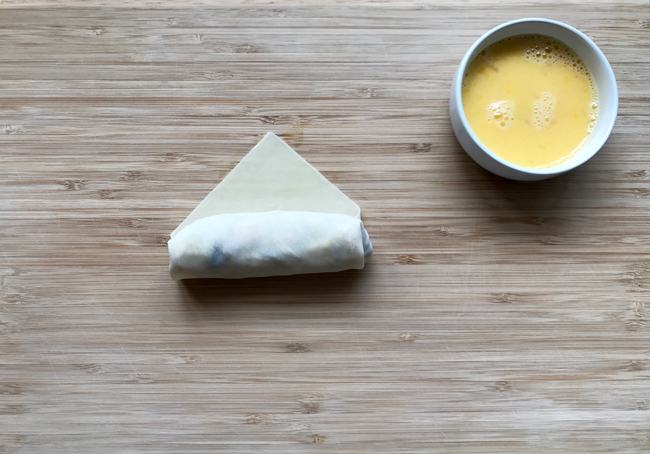 Tuck the wrapper slightly as you roll it up. Stop when there's a small triangle left at the top.
Using a pastry brush or a finger, brush egg wash all over this entire triangular area. Then roll all the way closed and set aside. Repeat and roll them all before going to the next step.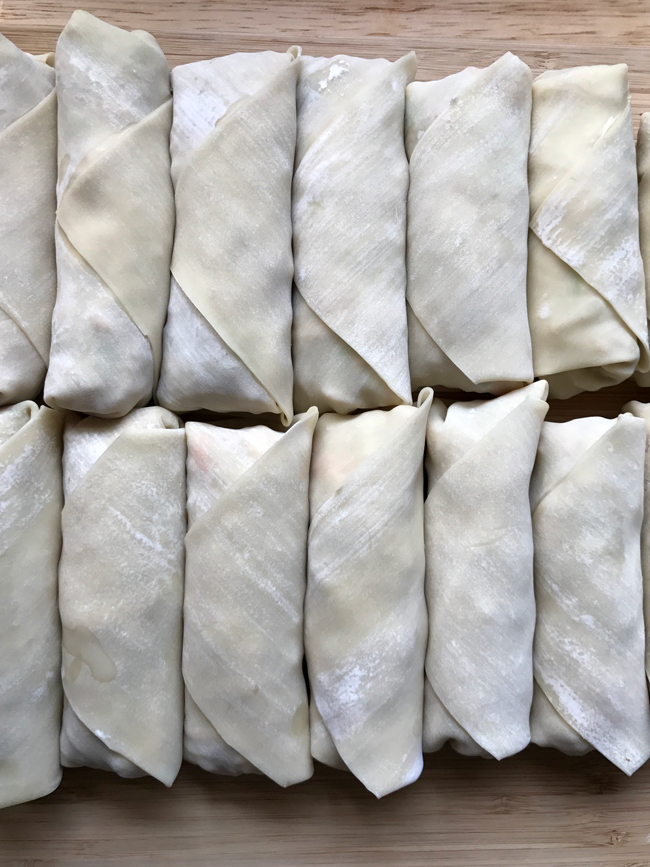 Heat an inch of oil in a small frying pan over medium heat. Place egg rolls seam-side down first, for a better seal. Fry each piece for up to two minutes on each side or until golden and crisp. Serve immediately with sweet and sour sauce, duck sauce and/or hot mustard.
Kiss takeout goodbye!
Learn to make fresh, flavorful Chinese favorites at home, from General Tso's chicken and wonton soup to crispy egg rolls and more. Get the Class!