Add this recipe to your list of easy weeknight foods — and your list of favorite foods! These easy drop biscuits take about 5 minutes to put together and another 20 minutes to bake.
These biscuits are the perfect accompaniment to any type of meal — to sop up soups or casseroles, or as the perfect side to any pasta or protein dish. I serve open-faced sloppy joes on these biscuits, too!
The awesome thing about this recipe is that it's not just quick and easily put together, but it's incredibly very versatile as well. Use any kind of cheese you wish (or omit the cheese completely). I love the adding smoked paprika to give the biscuits some oomph!
What's the difference between drop biscuits and classic rolled biscuits?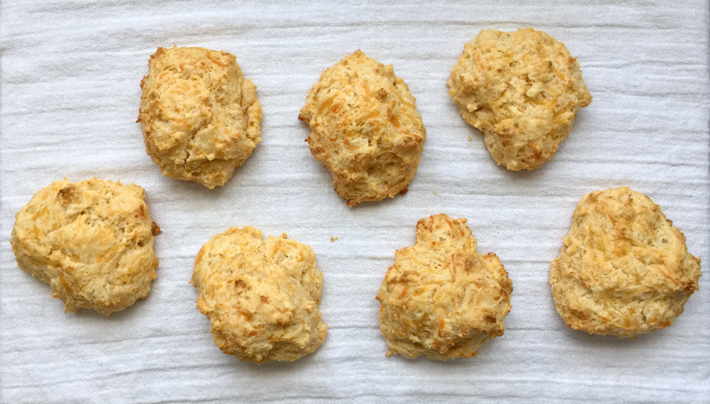 Traditionally, classic biscuits are baked to not just be light and fluffy, but uniform in size as well. They're made by making the dough, folding the dough, rolling it out, cutting it with a cookie cutter and letting it rest a bit before baking.
Because of their freeform shape, drop biscuits require fewer steps, which translates to less prep time comparison to classic biscuits. They are fluffy but aren't as light as traditional biscuits. Still, as I mentioned above, they are very versatile — you're able to add herbs, spices and cheeses without having to worry about the outcome to their overall uniformity!
Cheesy, easy drop biscuits
Makes 8 large biscuits
Ingredients:
1½ cups flour
1 stick (½ cup or 4 ounces) cold butter
2 teaspoons baking powder
1 teaspoon seasoning salt or burger seasoning
¼ teaspoon smoked paprika
1 cup grated sharp cheddar cheese
¾ cup milk
Step 1:
Preheat the oven to 400 F. Line a cookie sheet with parchment paper or foil. In the bowl of a food processor, combine flour, baking powder, seasoned salt and smoked paprika. Alternatively, if you don't have a food processor, whisk together the dry ingredients in a large bowl.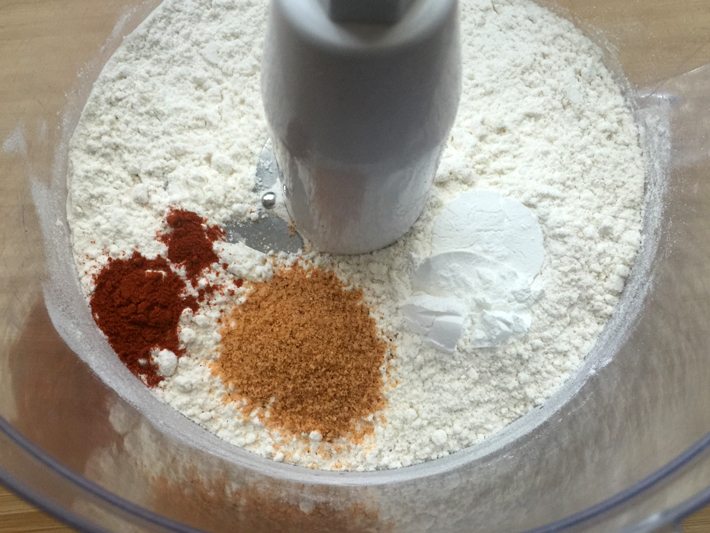 Step 2:
Cube the cold butter and add it into the bowl. Let the food processor whirl until the mixture looks like wet sand. If you're not using a food processor, add the cubed butter and use a fork or pastry cutter to cut the butter into the mixture until it looks like wet sand.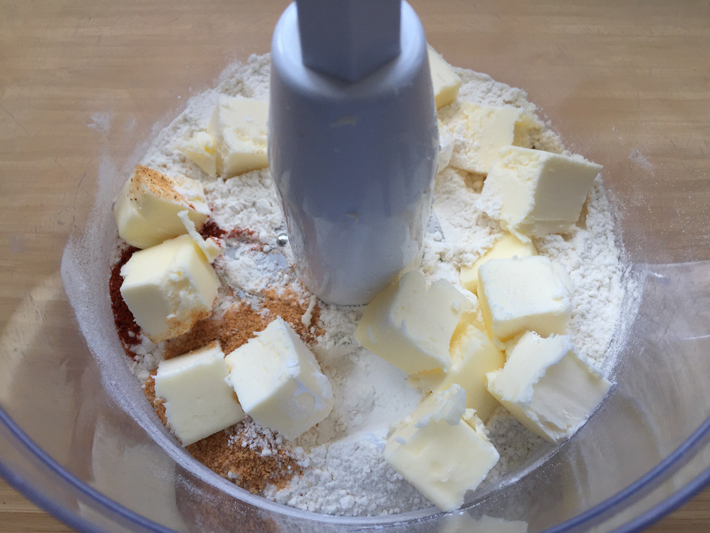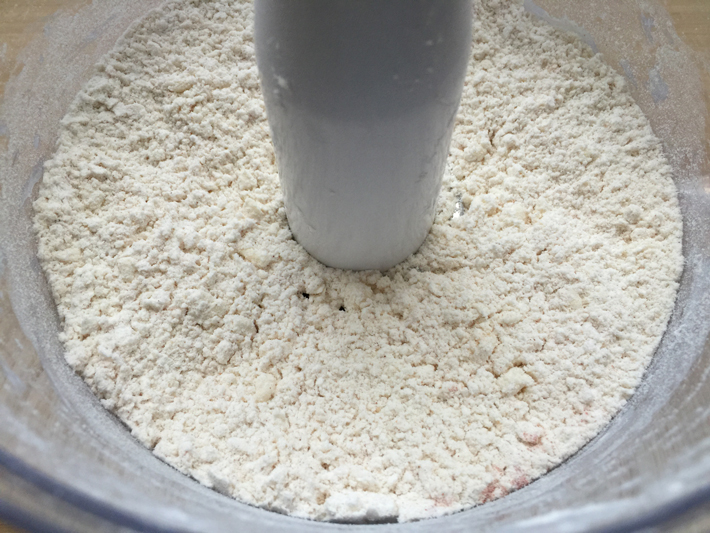 Step 3:
Place flour mixture in a large bowl, add cheese and milk. Use a spoon to combine.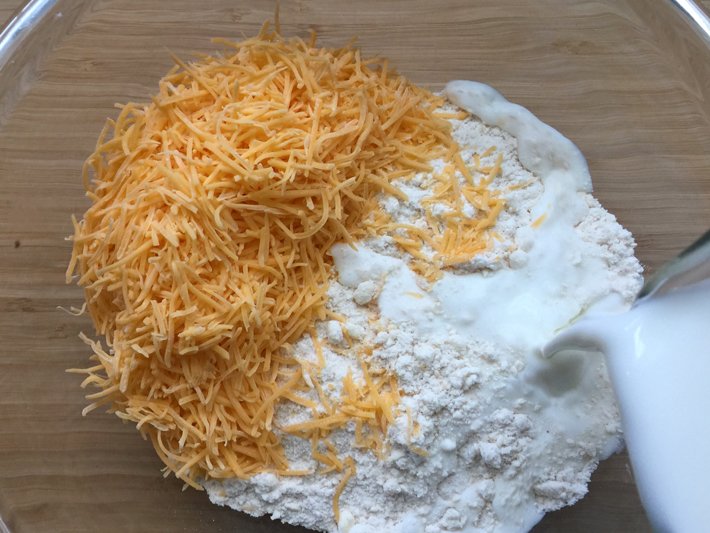 Step 4:
Drop eight equal portions onto the cookie sheet. I like to spoon eight small portions then go back and add a bit more dough to each one to make them even.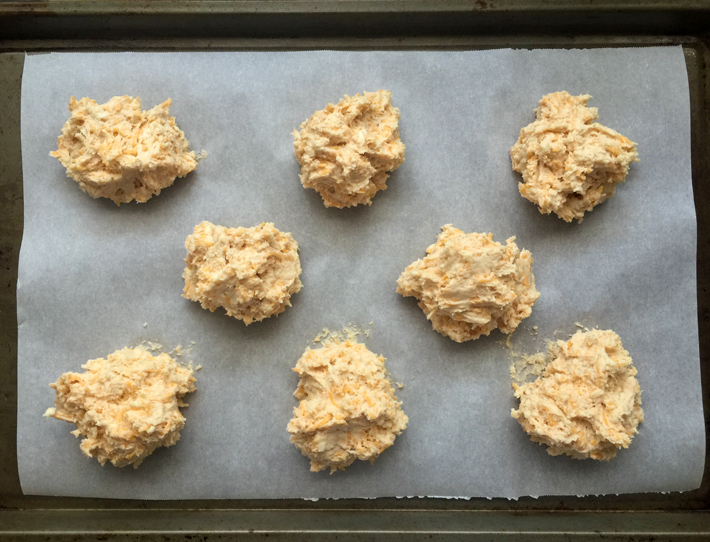 Step 5:
Bake for 20 minutes or until they are nice and golden.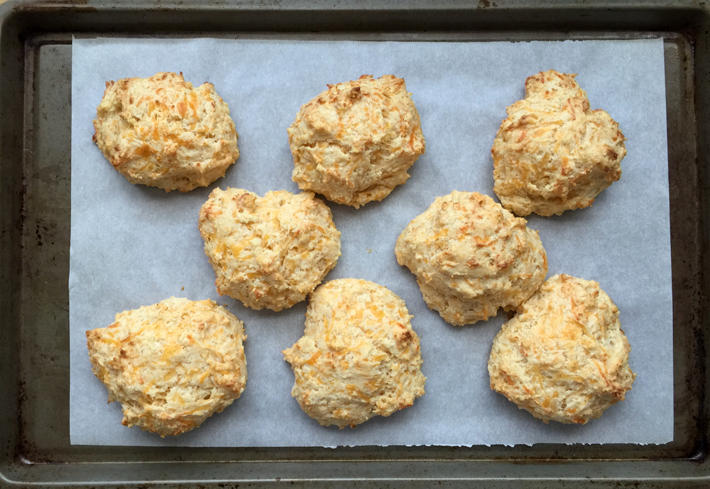 Some serving suggestions
Enjoy these delicious cheesy, slightly smoky biscuits year round! These biscuits are a staple at my home — here are my deliciously favorite uses for them:
Split them in half and serve as open-faced knife-and-fork sandwiches like chicken salad, sliced steak and avocado (perfect if you have leftover steak!), sloppy joes or (my favorite) lox with whipped cream cheese and a splash of lime.

Serve them at your next BBQ with some brisket and baked beans.

Make country gravy and fry some sausage for a classic southern biscuits-and-gravy meal.
Cube leftover biscuits, place in a small ramekin, pour scrambled egg over the top. Bake for an individual-sized breakfast egg casserole.