Even if you're an experienced cross-stitcher, sometimes you need easy cross-stitch patterns. These are the patterns that reward us almost instantly with a new wall hanging or a sweet gift for a friend. Easy cross-stitch patterns can help beginners learn the basics, but they can also break up the monotony of a complicated project that we just don't have the motivation to complete.
Learn the basics or take a break from a complicated project and get some instant gratification with these easy cross-stitch patterns.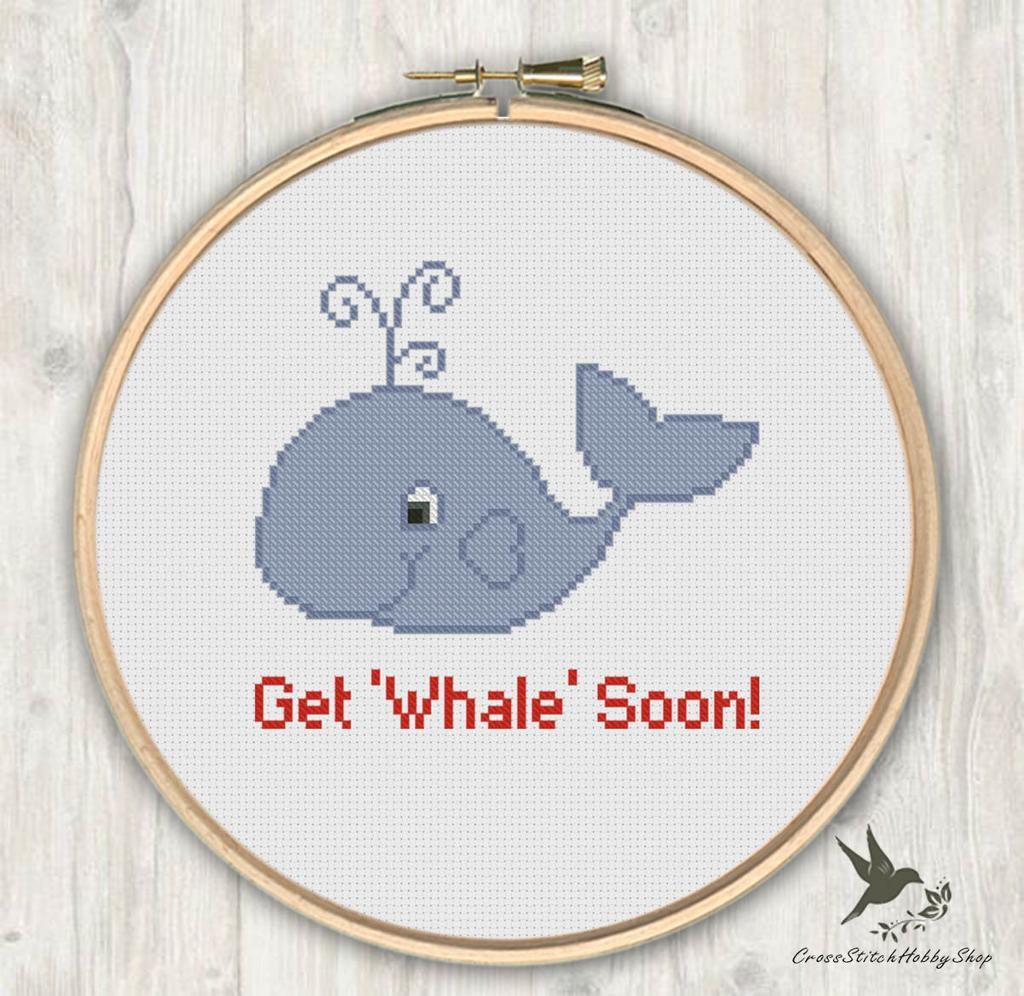 Photo via C.S.HobbyShop
1. Get Whale Soon
Stitch this one up for a friend who's sick. If you have a friend who's in the hospital, decorating the room with this might just bring a much-needed smile to their face.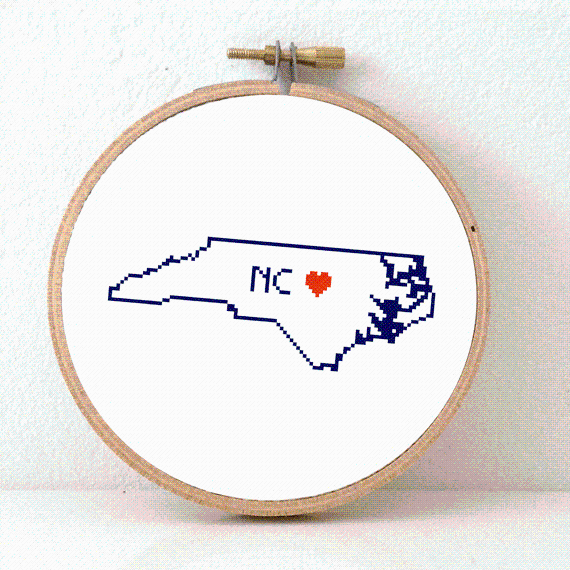 Photo via Studio-Koekoek
2. North Carolina Map
Stitch a map of your home state — or the home state of a friend. I've chosen my state of North Carolina, but check out designer Studio-Koekoek's shop to see all the states, including a pattern for residents of Washington, DC. This might also be a great gift for friends who like to travel. You can even add the year they visited in the lower corner of the design.
Photo via Hornswoggle
3. Thug Life
There's one trend in cross-stitch that doesn't seem to be going out of style any time soon: funny phrases combined with traditional motifs. Here, the designer has chosen a subversive "thug life" design surrounded by an elegant floral frame. It's perfect for anyone who likes a little giggle along with their decor.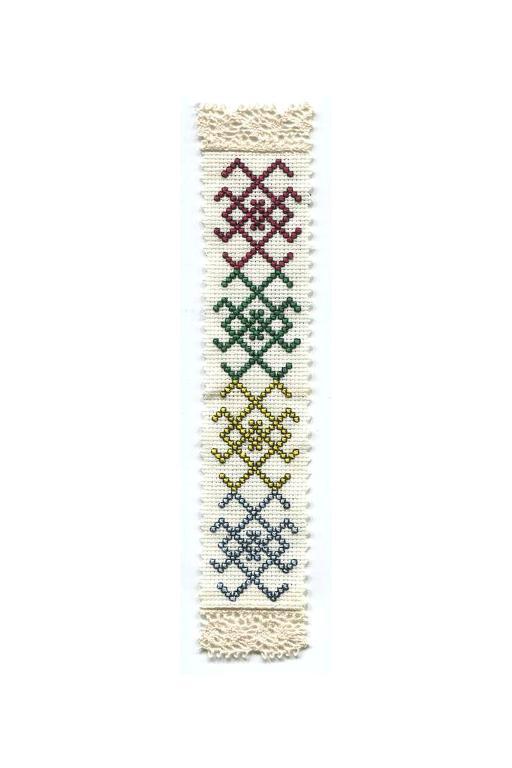 Photo via KMEmbroidery
4. Ukrainian Bucovina Bookmark
Fans of geometric patterns will love this easy yet beautiful cross-stitch pattern. You'll need to be familiar with back stitch in addition to the usual cross-stitch. Play around with color choices if you're trying to use floss that you already have in your stash.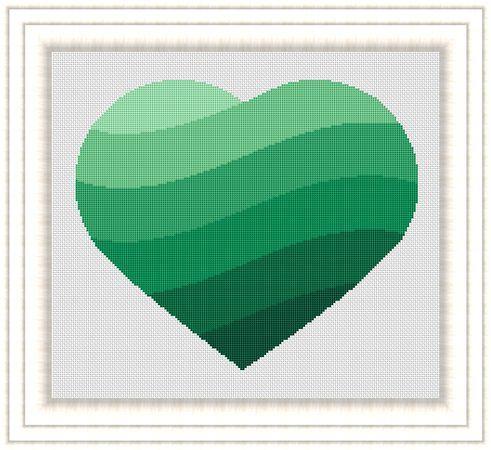 Photo via LUDIVINECREATIONS
5. Green Heart Cross Stitch
What makes this green heart easy is the predictable shape and the use of large blocks of solid colors. If you want to make the pattern even easier, you can use one solid color for the entire heart.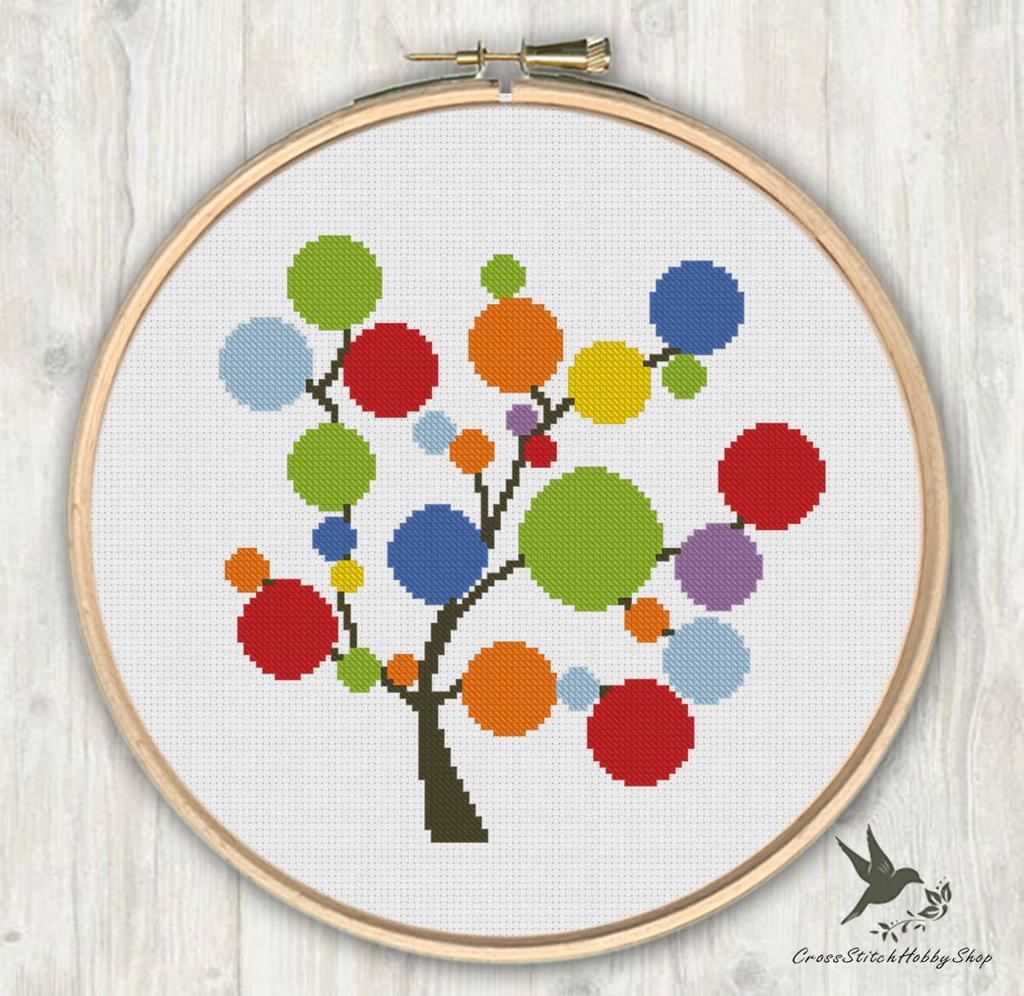 Photo via C.S.HobbyShop
6. Rainbow Tree Cross-Stitch
Cross-stitch simple colorful circles to create the "leaves" of this rainbow tree. Choose a color palette that matches the room where you'll hang the embroidery, or just choose your favorite colors.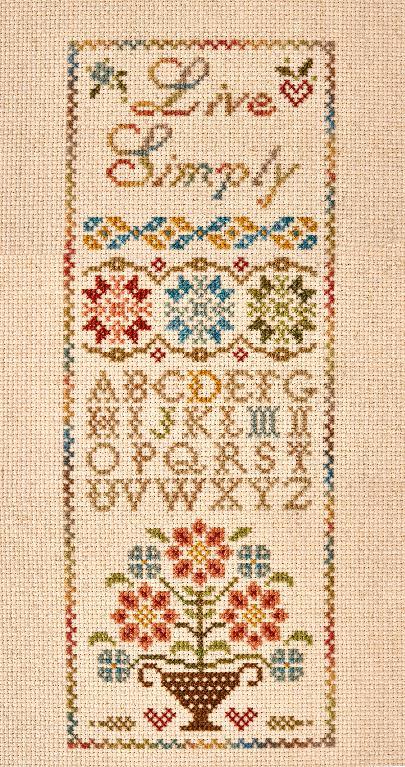 Photo via Jeannette Douglas
7. Live Simply
This sampler is perfect for beginner cross-stitchers, as well as more experienced cross-stitchers who just want to brush up on the basics. The piece was created in Jeannette Douglas's class Cross-Stitch: Basics & Beyond, where students will learn the basics of cross-stitch plus Jeannette's expert tips for separating floss, reading charts, and more.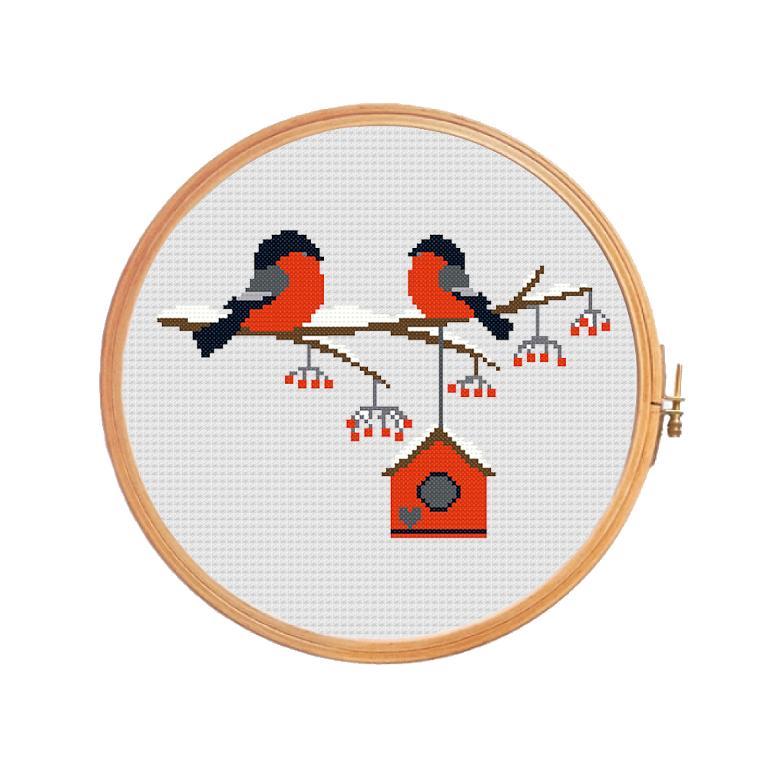 Photo via Patterns Cross Stitch
8. Lovers Bullfinches
These cute birds might just be your new favorite decoration. Make them as a wedding or anniversary gift, if you'd like; you can add the couples' initials at the bottom and maybe even the wedding date.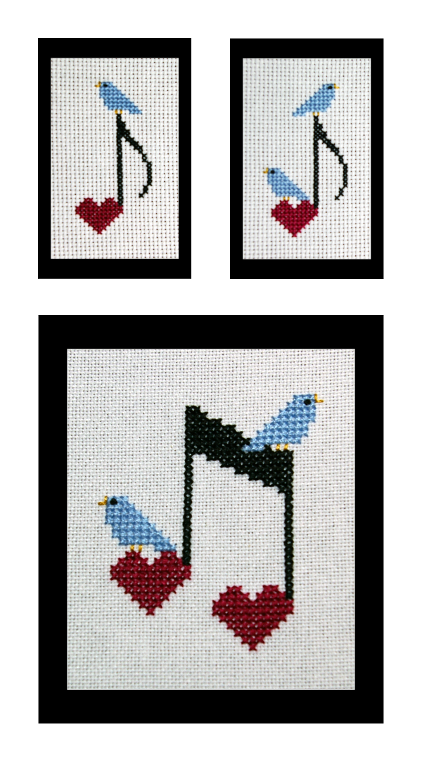 Photo via tdlaing
9. Happy Little Bluebirds Sing Set of 3
Have a large, blank wall that needs some love? This set of bluebirds is exactly what you need to fill the space with color — and a little bit of DIY! This would also make a fantastic gift for a music teacher.