While soufflés have a reputation for being difficult to make, they're actually easier to put together than you might think and the results are well worth the effort. A savory cheese soufflé>, like this one, is a classic recipe that never fails to impress. So even if your sweet tooth tends to lead you toward chocolate or raspberry soufflés, expand your soufflé skills by giving this dish a try.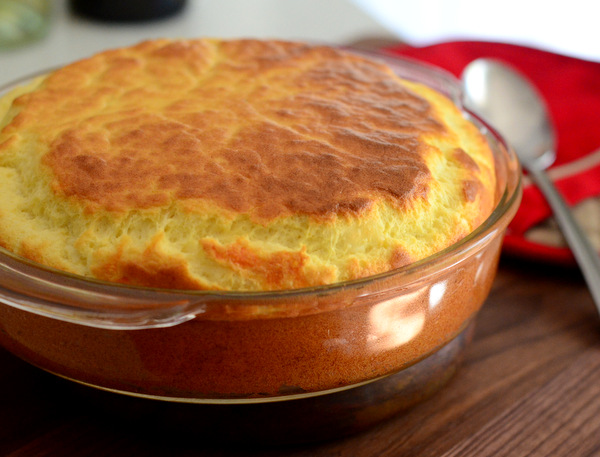 Get the secrets to cooking soufflés like a pro!
Master cooking your eggs & enjoy the delicious results today! Enjoy expert guidance from Sur La Table's Kyle Shankman in online lessons that are yours forever. Enroll Now »
About this cheese soufflé recipe
The soufflé starts with a béchamel sauce, one of the "mother sauces" of French cuisine. The béchamel is made by preparing a roux and adding milk. To this base, I added salt, pepper and a dash of ground mustard. The mustard is optional, but compliments many different types of cheeses and will give your soufflé a little bit of extra depth.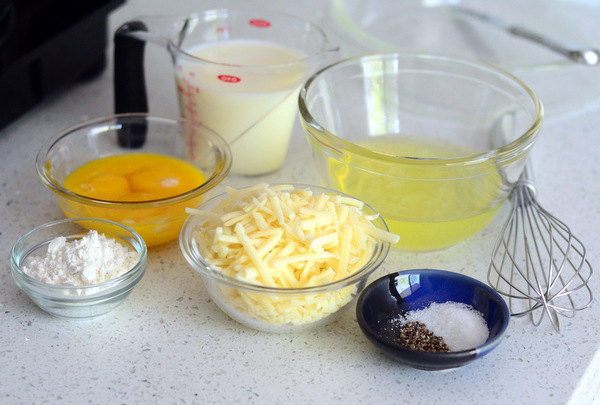 Egg yolks and cheese are added to the béchamel, giving the soufflé a rich and flavorful base. I used Gruyére cheese in this soufflé.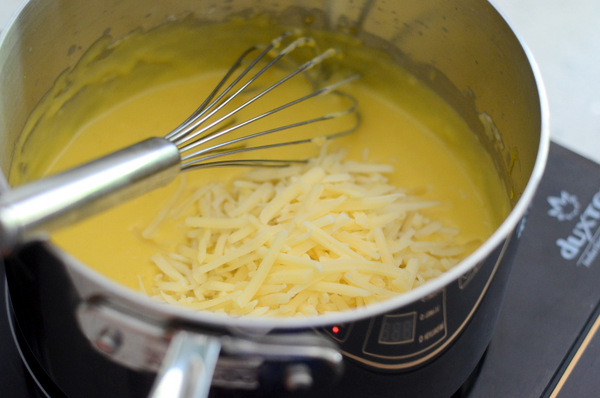 It's a flavorful cheese and melts well as the soufflé bakes, but it isn't the only cheese you can use in this dish. Sharp cheddar cheese makes an excellent soufflé with a bit more bite to it, while a smoky Gouda can make a deeply flavorful soufflé with a very unique flavor. You can also use a combination of cheeses, depending on what you have in the fridge. If you're going to pick up cheese for this recipe, I recommend starting with Gruyére and expanding from there. 
Beaten egg whites give the soufflé its lift in the oven and must be folded in completely to ensure that your soufflé rises evenly.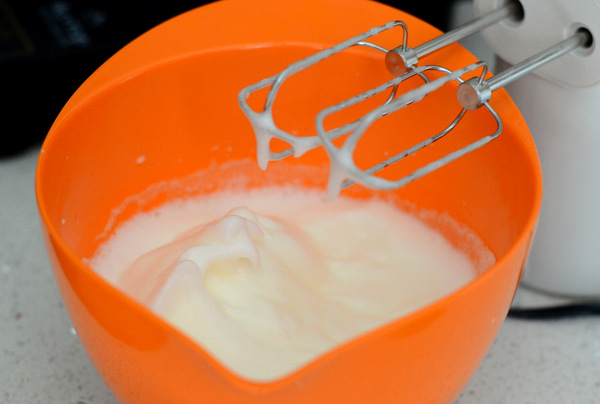 I like to bake this soufflé in a relatively shallow, straight-sided baking dish that has been thoroughly buttered. You can use a slightly deeper soufflé dish, but a shallower dish will give you more of the golden brown soufflé top – and that happens to be my favorite part. 
This soufflé is light enough to be served as a side dish, but it is satisfying enough to be served as a main course for lunch if you pair it with a nice salad. One of my favorite accompaniments is a mixed green salad that features peppery greens like arugula, which contrasts nicely with the richness of the cheese.
The soufflé will serve four as a main course and six as a side.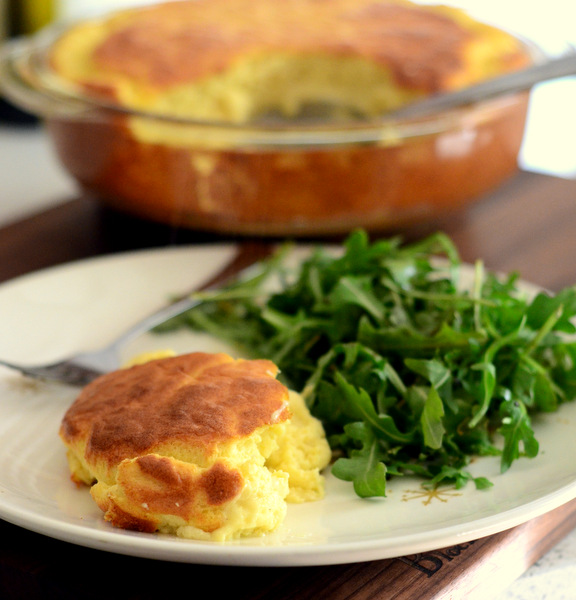 Easy cheese soufflé recipe
Serves 4-6
Ingredients:
3 tbsp butter
3 1/2 tbsp all purpose flour
1/2 tsp salt
1/4 tsp ground black pepper
1/4 tsp ground mustard
1 cup milk
5 large eggs, divided
1 cup shredded Gruyére cheese, firmly packed
Step 1:
Preheat oven to 400 F. Butter a 1-quart soufflé dish, or a straight-sided gratin dish.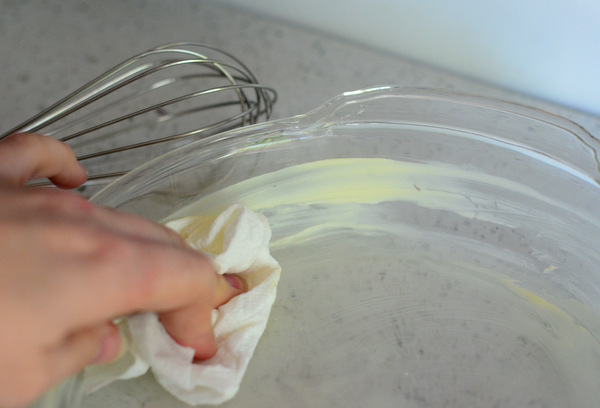 In a medium saucepan, melt the butter over medium-high heat. Add in the flour all at once and whisk continuously for 1-2 minutes, until mixture begins to smell nutty. Add in salt, black pepper and mustard, then pour in the milk.
Continue to cook, whisking constantly, as the mixture thickens. Remove from heat and allow to cool slightly. Whisk in egg yolks and cheese. Set aside.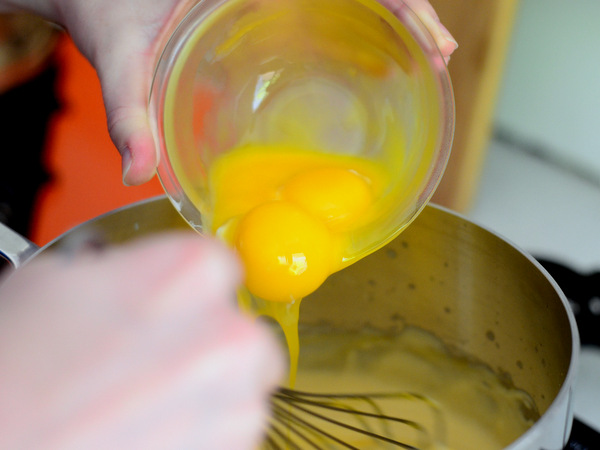 Step 2:
In a large bowl, beat egg whites to stiff peaks with an electric mixer. Add in one-third of the cheese mixture at a time, folding everything together until no streaks of egg whites remain visible.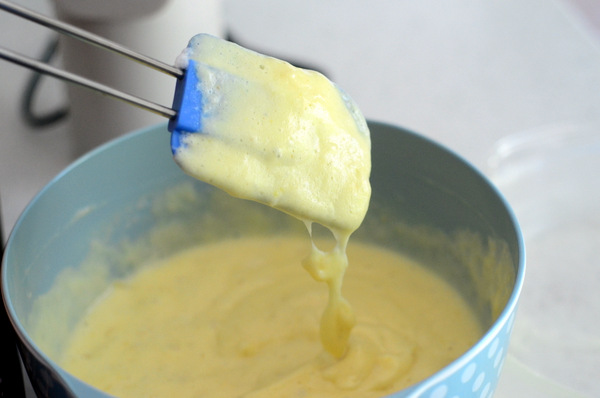 Pour into prepared soufflé dish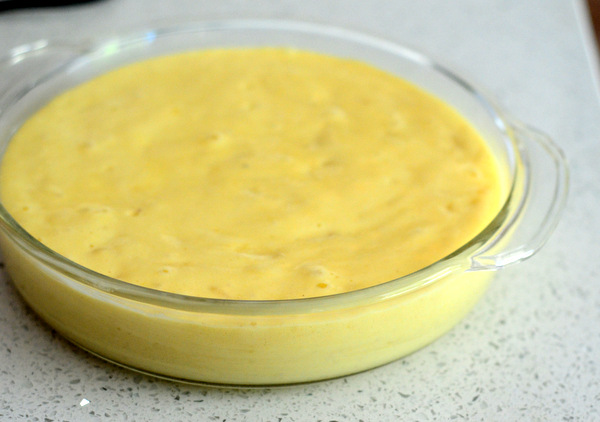 Step 3:
Bake for 25-30 minutes, until the soufflé is a deep golden brown and is firm when the pan is gently tapped. If the soufflé appears wet or jiggles, it needs additional baking time.
Serve immediately.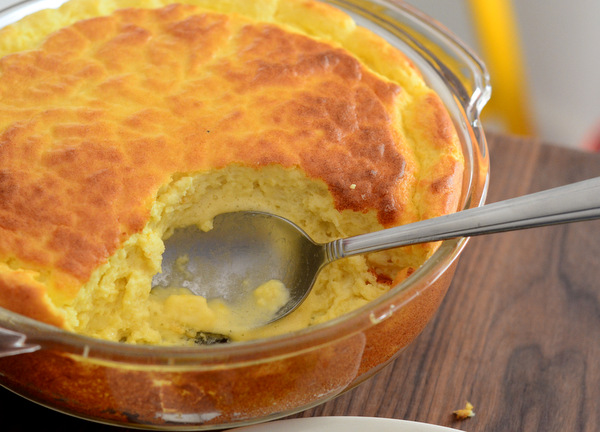 Get the secrets to cooking soufflés like a pro!
Master cooking your eggs & enjoy the delicious results today! Enjoy expert guidance from Sur La Table's Kyle Shankman in online lessons that are yours forever. Enroll Now »