In an attempt to wake up the slumber of my weeknight dinner routine I've been on an exploratory quest to learn more about international cuisines. 
Most recently I've tucked into the warmth of Indian food with its comforting spices and vibrant flavors. Quite often with Indian recipes you will find the long list of ingredients quite daunting but the recipes themselves come together quickly. The most time-consuming part is taking a trek to an Indian grocery or a well-stocked spice market to outfit your pantry. What sets Indian food apart is the masterful use of spices beyond that the ingredients are often what we already have on hand.
This easy butter chicken recipe is the perfect place to start. There's a bit of dicing and measuring involved, but once that's done there's very little left to do and the reward is a comforting and satisfying dish.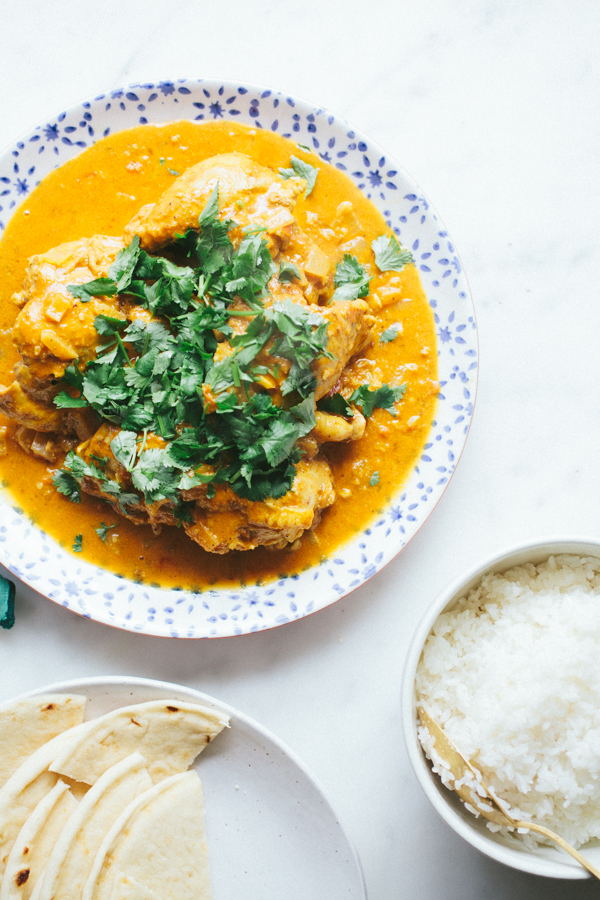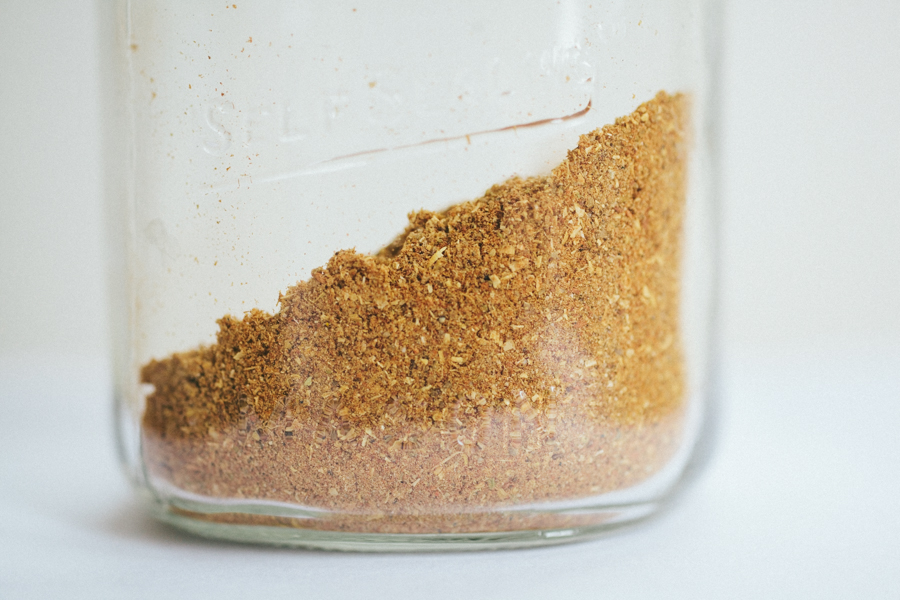 Note: Garam masala is one of the star ingredients in butter chicken. Nearly every family in India has their own special blend and you are welcome to make your own (there are many recipes around the web) or you can buy a pre-made mix. The more ingredients the better as that will give the spice mix a complex and full bodied flavor.
Easy butter chicken recipe
Serves 4 – 6
Prep time: 30 minutes
Cook time: 45 minutes
For the chicken marinade:
3 pounds skinless chicken thighs

Zest and juice from 1 lemon
1 teaspoon kosher salt
1 1/2 teaspoons turmeric
1 tablespoon ground cumin
2 tablespoons garam masala
For the butter chicken sauce:
1 stick butter

2 tablespoons oil
2 onions, diced
5 garlic cloves, minced
4-inch piece of fresh ginger, peeled and minced (about 3 tablespoons)
1 tablespoon cumin seeds
1 cinnamon stick
2 tomatoes, diced
2 dried small red chilis and 1/2 teaspoon red chili flake (less if you don't want it too spicy)
1/2 cup water
1 cup cream
2 tablespoons tomato paste
3 tablespoons ground almonds
1 cup chopped cilantro
Step 1:
In a large bowl combine the chicken with the lemon zest and juice, salt, turmeric, cumin and garam masala. Set aside for at least 30 minutes or refrigerate overnight.
Step 2:
In a large skillet melt the butter with the oil. Add the onions then sauté until tender, about 5 minutes. Add the garlic, ginger, cumin seeds and cinnamon stick and cook for 2 minutes more.
Step 3:
Stir in the tomatoes, chilis and water, then add the marinated chicken to the pot. Bring the mixture to a rolling boil, then reduce the heat to a steady simmer. Simmer for 30 minutes, uncovered.
Step 4:
Stir in the cream, tomato paste and ground almonds and continue to simmer for an additional 10 to 15 minutes, until the chicken is cooked through.
Garnish with the cilantro leaves and serve with warm flatbread and/or basmati rice.