Many people comment that they'd like to learn to make jewelry, but they don't know where to start. Often, it only takes finding the right project that's attractive and bears quick results to break the "fear barrier" and get started. Meet Orion's Belt hoop earrings, which capture the same arched triple accent as the constellation Orion.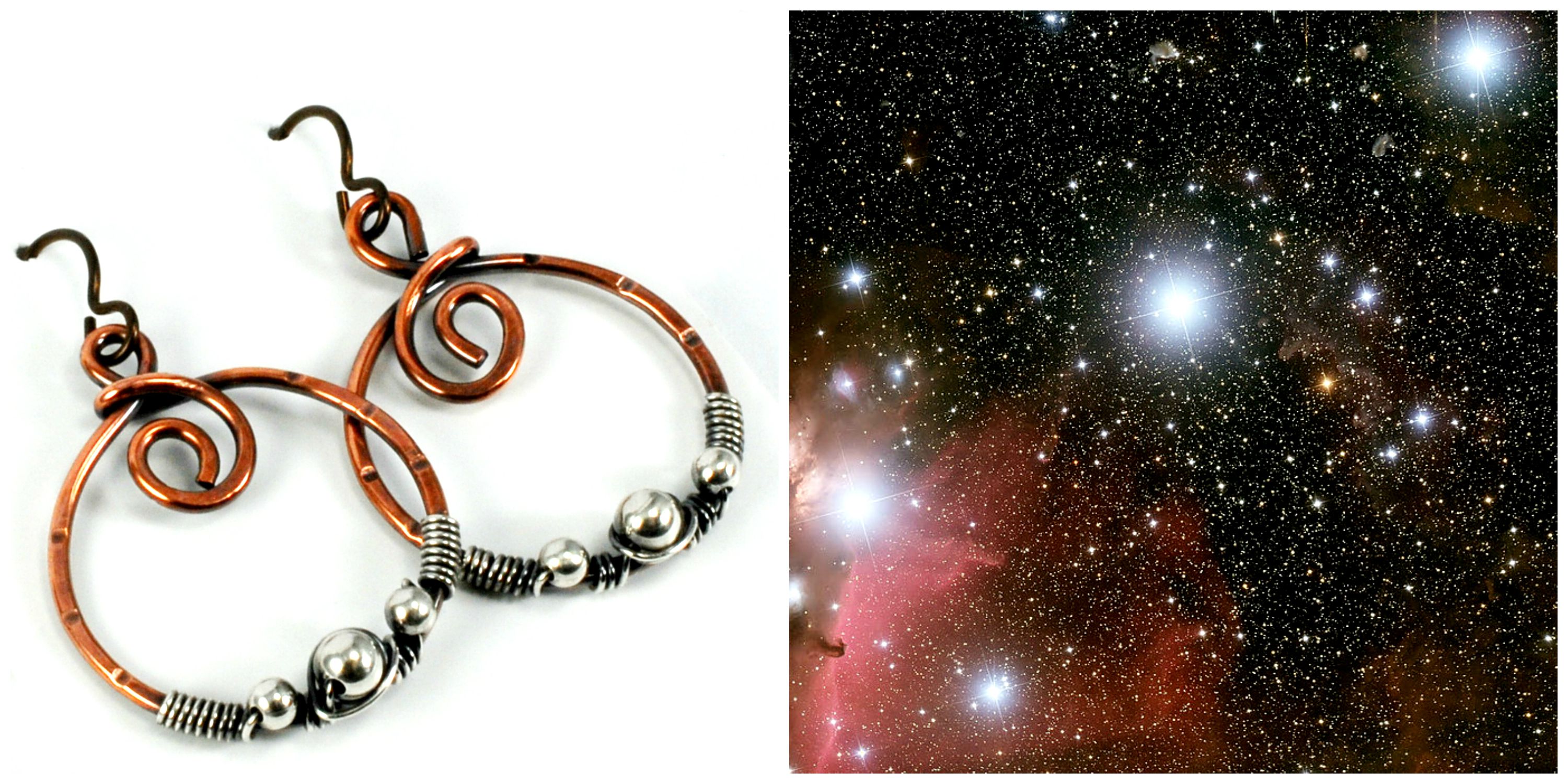 Orion's Belt image via Wikimedia Commons
Not just for beginners

This free lesson is aimed at beginners, but experienced wireworkers will welcome the detailed finish and ease in this design. These are also great if you sell jewelry and need to add a few more earrings to your inventory quickly before market-time.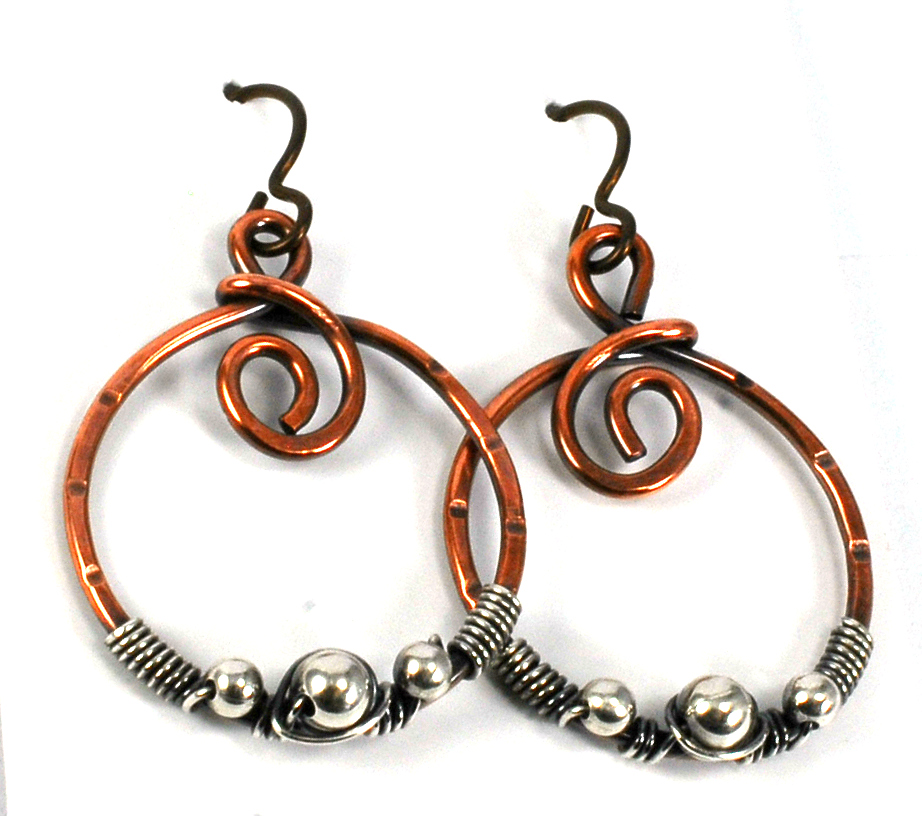 If you're just starting out, the instructions immediately confront the challenge in making mirror-image earrings, and introduce shaping, coiling and wrapping around bead accents. The most important step is to compare your earrings side by side as they are shaped and completed.
There are always choices
There are endless variations that can be made once the frame is mastered. The beads can be 
omitted from the coiling and instead hung from small loops made in their place.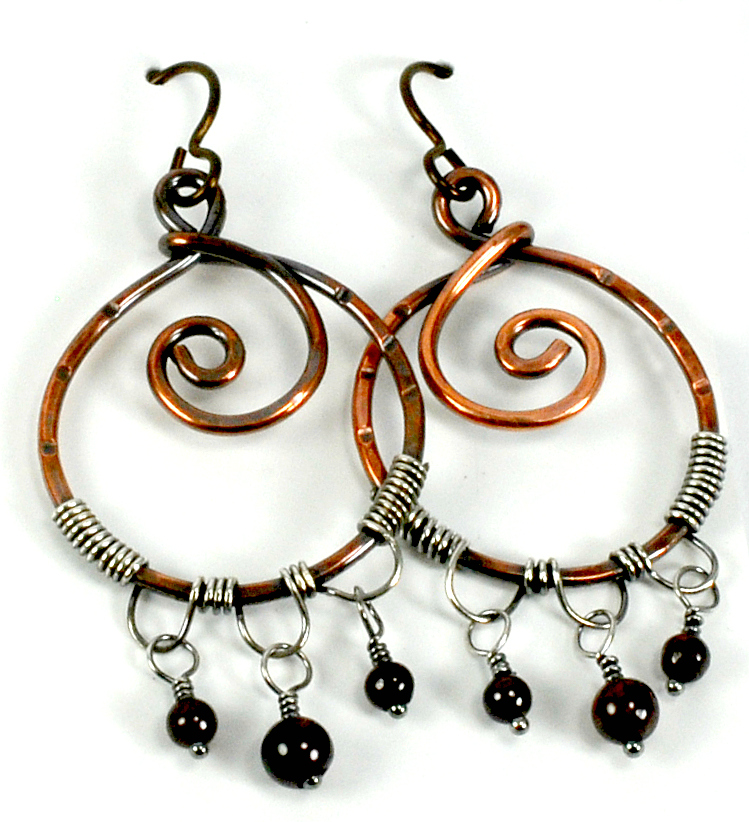 Supplies
All you need to get started are three basic wireworking tools, accent beads and some common wire sizes to get started. 
Wire flush cutters
Curved nose pliers
Round nose pliers
18 and 24 gauge wire 
2 to 4 mm accent beads 
Round mandrel to shape hoop: nail polish bottle or small round travel bottle. 
Optional: steel bench block and chasing hammer
Grab your copy of the free tutorial here.
About the author
Dawn Horner is a talented jewelry designer and instructor of the popular online class Start Wire Weaving: Cabochon Pendants. She entered the world of jewelry design after a friend challenged her to try "the other side of the table" at the art shows Dawn loved to attend. Now, Dawn's jewelry has been featured in multiple issues of Wirework magazine, and she teaches her signature wire-weaving designs in classes across the country.