Whether you just took your DSLR camera out of the box or have been tinkering with it for months, you'll find our free Camera Basics guide so useful! This 16-page, downloadable guide is packed with tips for understanding modes, caring for your lenses and so much more. Check out what's inside below.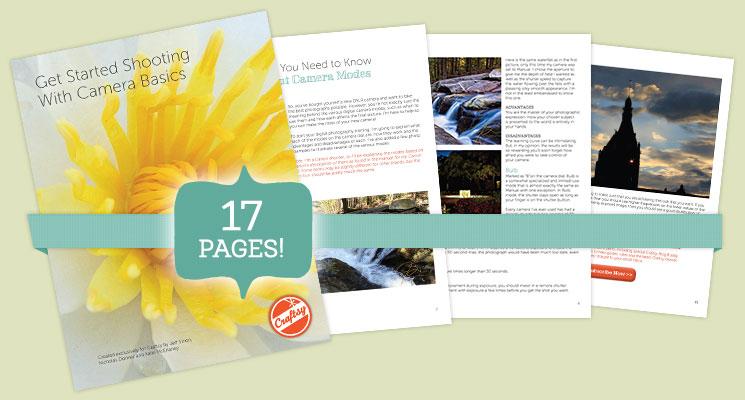 Each chapter is full of incredible techniques & tricks:
What You Need To Know About Camera Modes
A DSLR is so much more than a point-and-shoot camera. You'll learn how to take control of your photos by exploring different camera modes. From fully automatic to manual, you'll discover the pros and cons of each setting.
5 Tips For Caring For Your Camera Lenses
All photographers know lenses are expensive — which is why you should know how to properly clean, store and protect them. Make your lenses last for years to come with these pro tips.
4 Factors For Selecting a DSLR Memory Card
There's nothing more important than recording every amazing photo you take! Ensure you have enough storage and speed for your style of photography by learning about the variety of memory cards available.
How To Use Diopter Adjustments
Don't overlook your handy diopter! This small yet powerful optical element is used to adjust focus based on each camera owner's eyesight — discover how to customize your settings in this chapter.
How To Use a Histogram
Get the perfect exposure in every shot by learning how to use your histogram tool. These tips help you find the perfect balance of black and white, for photos that look fantastic without any editing.
Get my free camera guide now »
For more photo tips and inspiration, follow us on Instagram at @craftsy.photography.