The traditional quilting pattern known as Drunkard's Path has a long history and many variations. It's a versatile design with lots of ways to put the same units together to create a quilts that look very different. Once you're comfortable with it, it's a great pattern to experiment with, since it has nearly endless variations. But maybe you've shied away from this one because you didn't feel comfortable negotiating the curves on your sewing machine.
Here's a way to make modern Drunkard's Path variations on the traditional pattern without templates and without matching seams.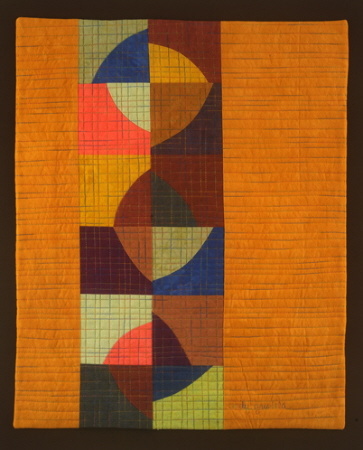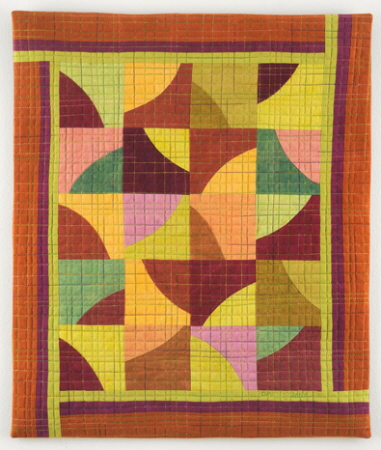 Photos via Cindy Grisdela Art Quilts
The wall hangings above, Marbles on the top and Box of Marbles on the bottom, are both made using a modern Drunkard's Path unit, but they have a different feel because of the way the units are laid out and the different color choices that are used. You'll notice if you look closely that the curved seams don't match, and that is deliberate with this modern method.
Follow along with this method for creating Drunkard's Path variations: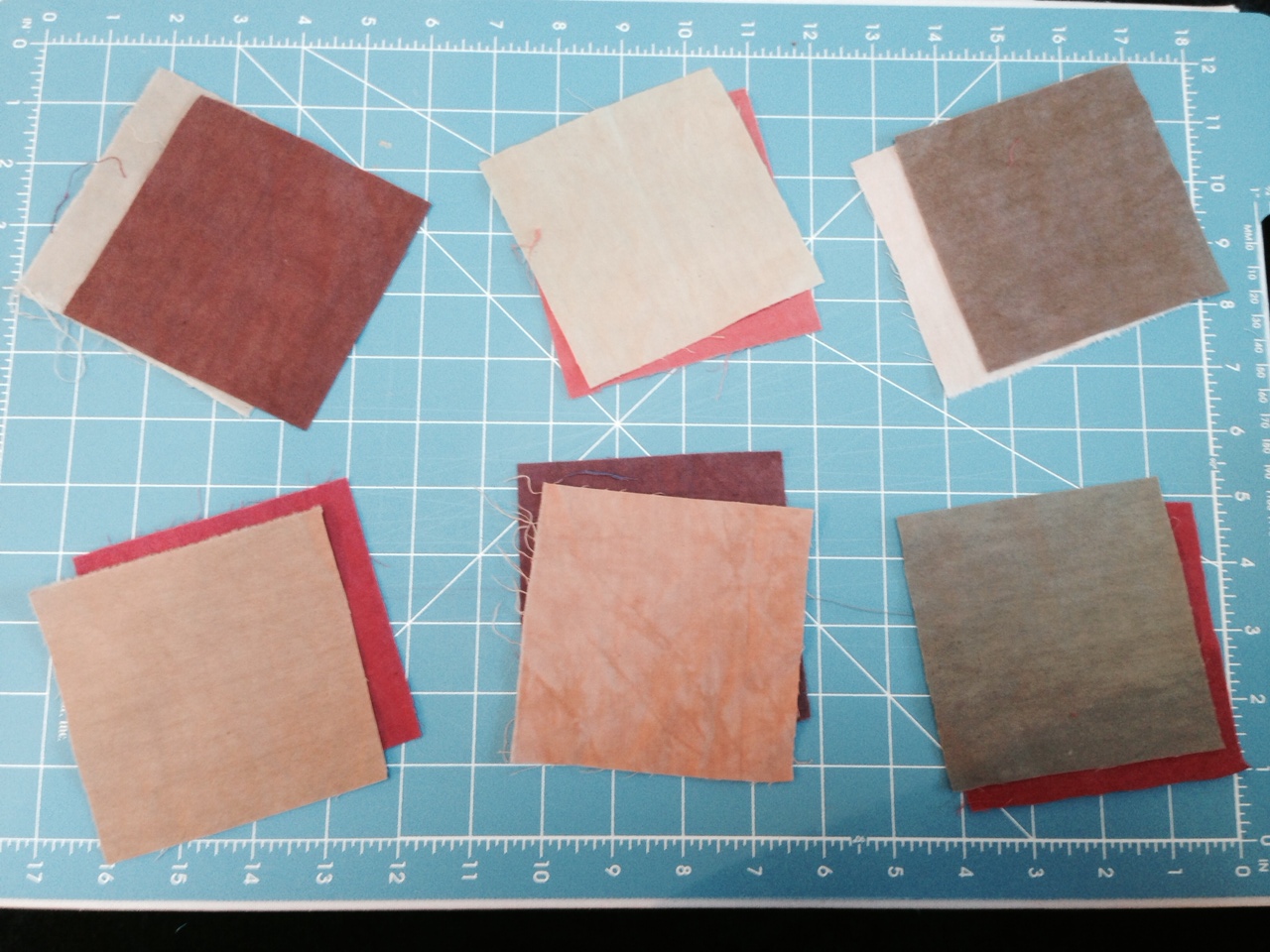 Step 1:
The first step is to choose an even number of fabric squares for your project. The size will depend on the final size of your quilt. For this example, I'm using 4″squares. Then group them into pairs.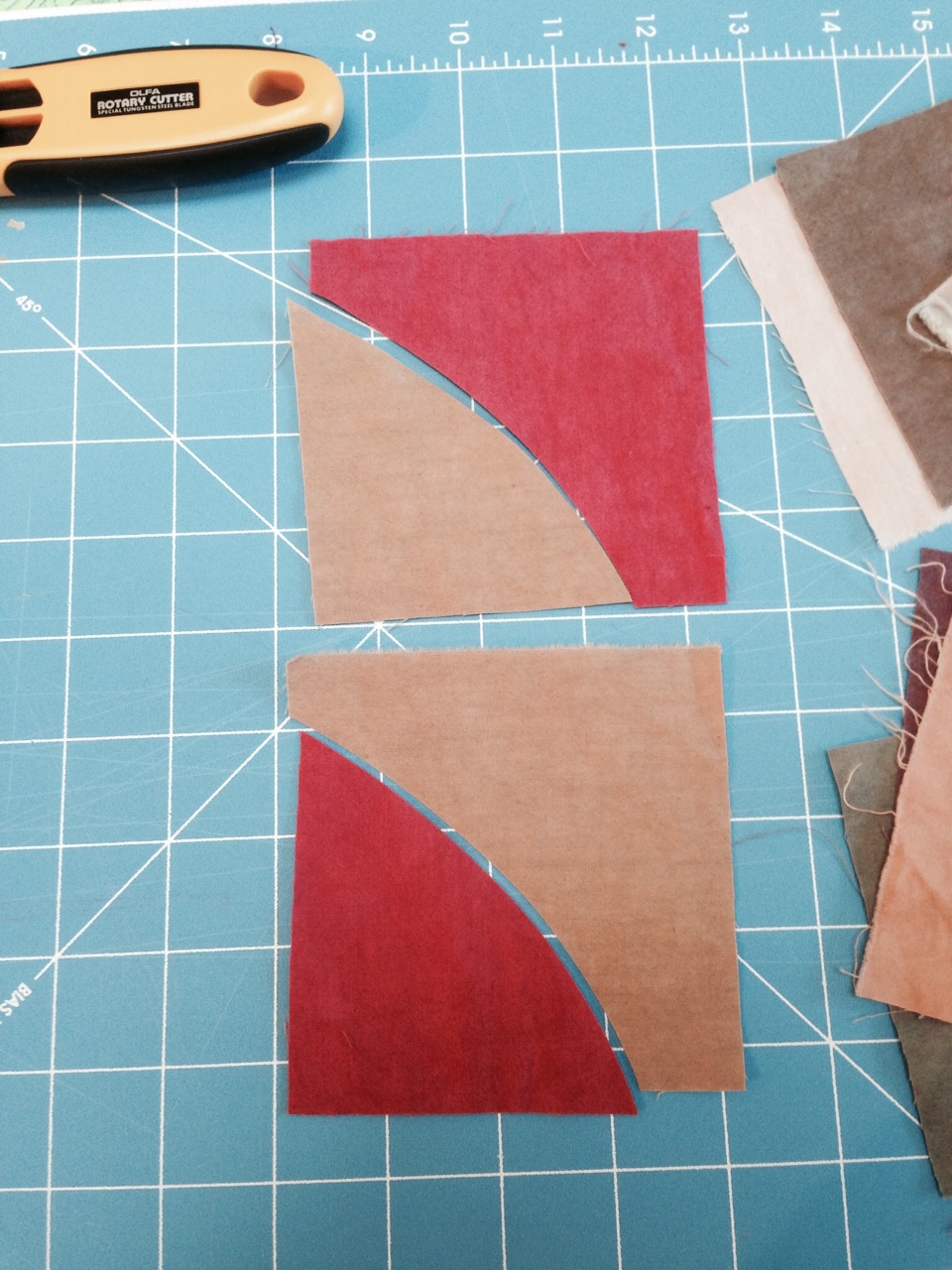 Step 2:
Take each pair separately and cut a gentle curve through both squares using your rotary cutter. It's important that the curve isn't too steep, especially in the beginning so it will be easier to sew later. Separate the pieces and put them back together so you have one of each color in each unit.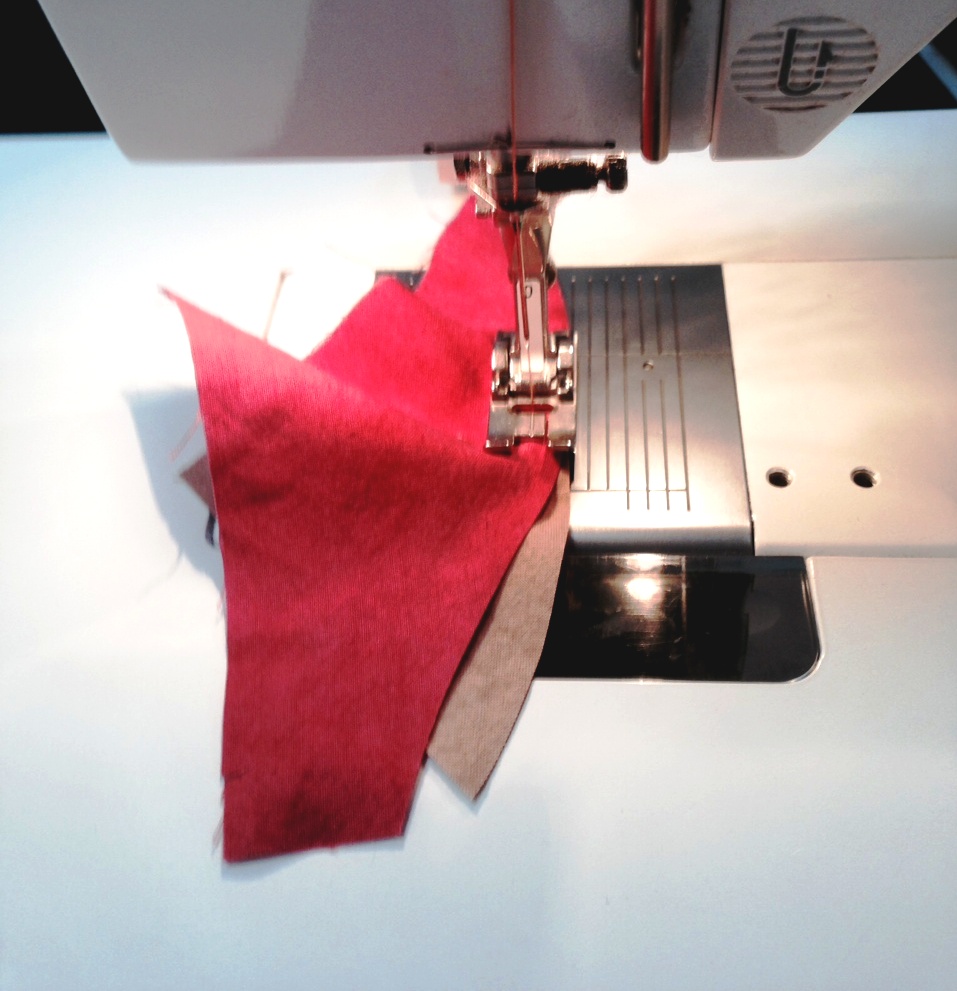 Step 3:
At the sewing machine, put the curved pieces right sides together with the smaller piece on the bottom. The outer edges will not match, and that's OK. Sew a gentle .1/4″ seam, easing as you go.  Take it slow and easy, adjusting the curves to match as you stitch. I prefer not to pin the pieces in place, but you may if it makes you more comfortable.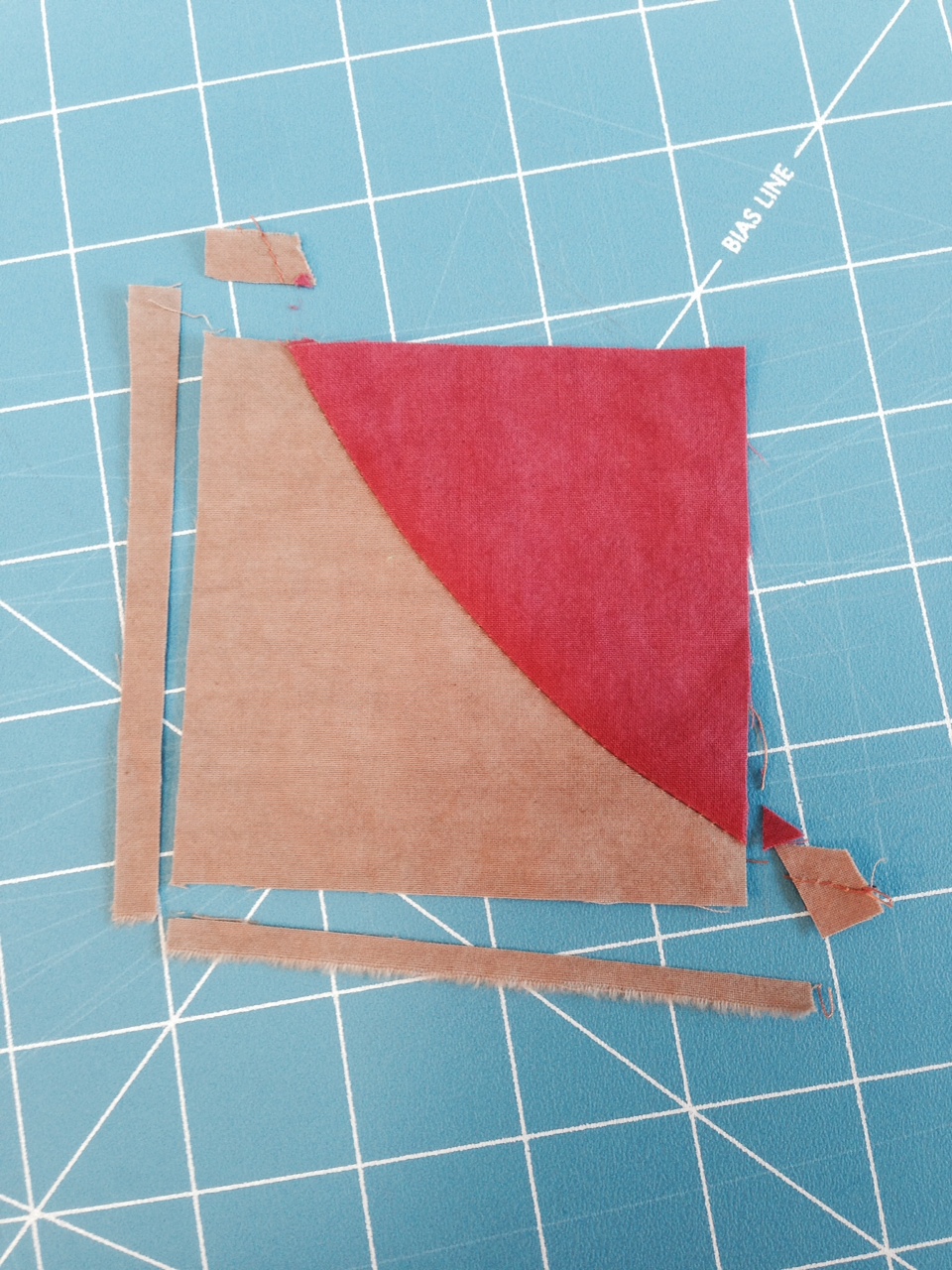 Step 4:
Trim the units to a uniform size. In this example, I cut them to 3.5″ squares.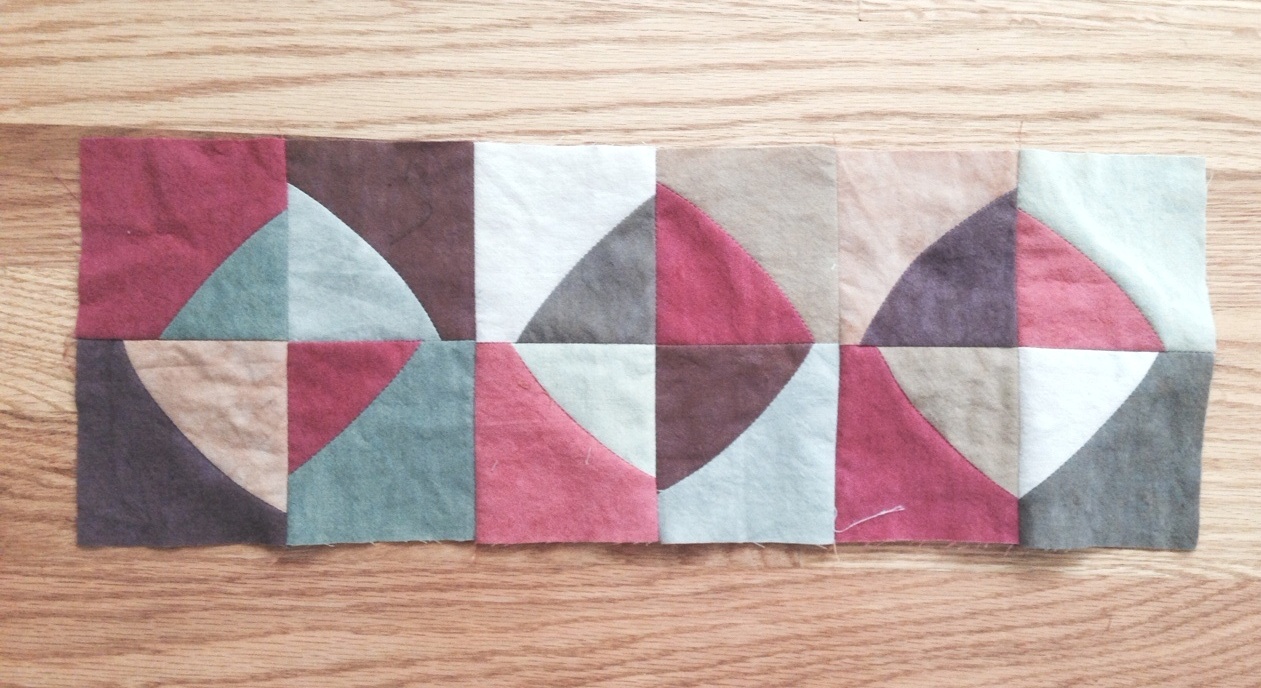 Step 5:
Arrange your units in a pleasing way, balancing the colors and contrasts, then sew them together using a .1/4″ seam.
These modern Drunkard's Path variation blocks can be used in any number of ways, from pillows and placemats to table runners and larger quilts.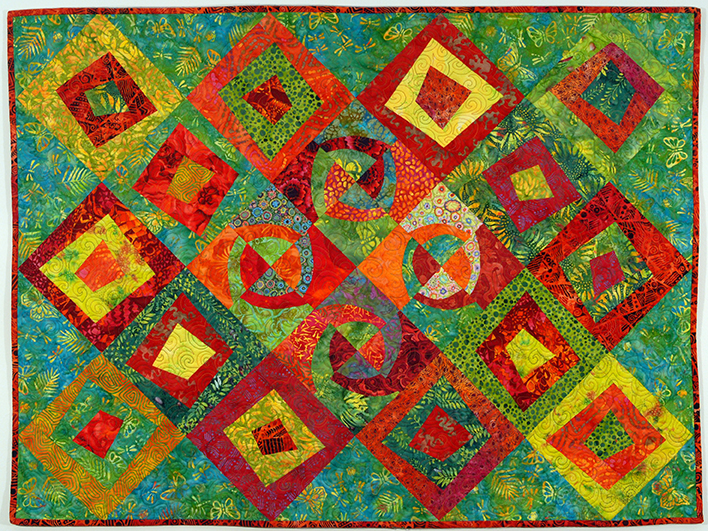 There are many other ways to create variations on the traditional Drunkard's Path design, including variations that use more than two colors, like I did in the center of Snails in the Garden, above. In this example, I used squares of three different colors for each unit, and made two curved cuts before reassembling the units with a different color in each position and sewing them together. The curved units make a nice contrast with the square blocks surrounding them.
If you'd like to explore other ideas for modern variations on the Drunkard's Path pattern, or you'd like a little more structure to get you started, Craftsy instructor Ann Petersen offers a class on Playing with Curves that may be just the thing to give you confidence to tackle those pesky curved seams!
What's your favorite way to handle curved seams in Drunkard's Path variations?