Knitters, including those of us right here on Craftsy, are always helping other knitters pick up dropped stitches to avoid a freak-out. But what if you knitted a project where the pattern actually tells you to drop a stitch?
When I knit patterns that actually ask me to drop stitches, I feel like a kid in school who's sneaking around, breaking a rule. Dropping stitches is like stress relief! All my worries just slip away as I unfurl the stitch.
Are you ready to break the rules and become a rebel knitter? Check out the simple instructions for dropping a stitch, plus some beautiful examples of dropped-stitch patterns.
Photo via knitchicgrace
How to drop a stitch on purpose
Dropping a stitch on purpose is almost too easy. Here's how:
Work in the pattern until you reach the stitch you want to drop. (The pattern doesn't matter; you can add a dropped stitch to any stitch, whether it's garter stitch, stockinette stitch, or another stitch!) Slide the stitch right off the needle and let it drop. Doesn't that feel good?
You may need to use your fingers to help the stitch drop all the way down the ladder.
Dropped stitch patterns
Your mom would probably tell you to stay away from these bad knitters. Here are a couple of patterns that break the knitting rules with their dropped stitches.
Dropped Plaid Scarf
Check out what dropping stitches within a cool design can do! The Dropped Plaid Scarf (pictured at the top of the post) separate the blocks of textured plaid on this scarf. Think it looks hard? Don't be fooled! You only need to know how to knit and purl to make it!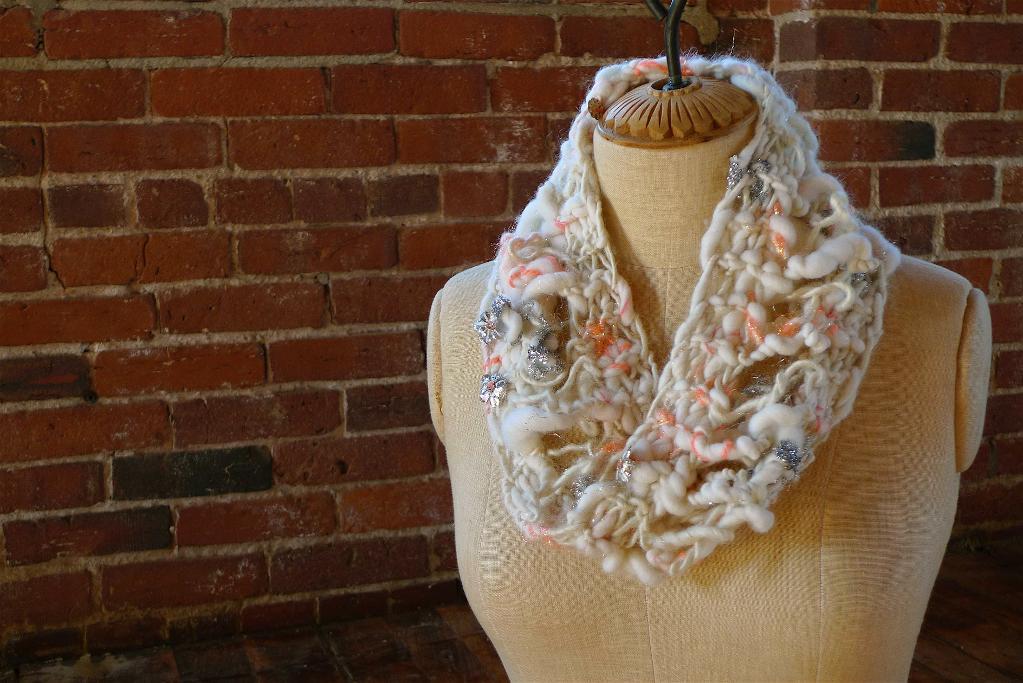 Photo via Knit Collage
Drop Stitch Cowl
This cowl is a great example of what dropped stitches can do for a bulky yarn that has a lot of awesome textures in it. Sometimes when we knit up a yarn with texture like this, the stitches hide some of the uniqueness of the strands. With dropped stitches, though, you can showcase those twists and variations.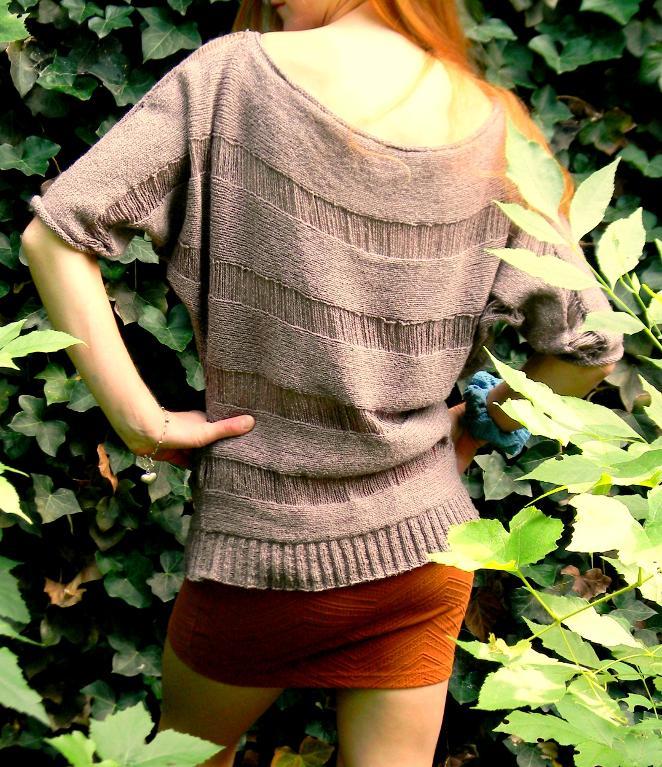 Photo via sillylittlelady
Dropped Stitch Pullover
Who needs stripes when you can use a dropped stitch? This pattern uses several dropped stitches in the back and even a couple of decorative ones in the front, making this pullover cool and breezy. It's proof that making a great looking pullover doesn't have to require all kinds of crazy knitting techniques.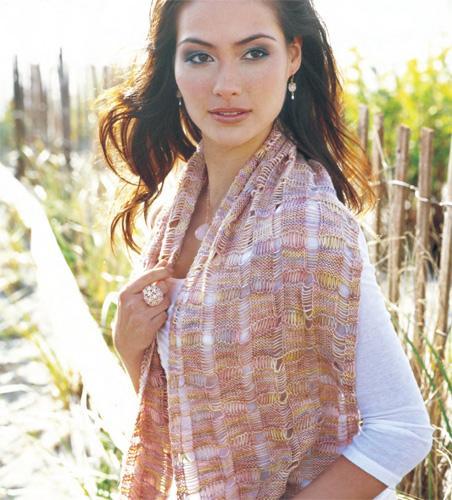 Photo via Vogue Knitting
Drop Stitch Scarf
You'll drop stitches in both directions to make this beautiful basketweave design. The scarf is totally reversible, so no need to worry about showing off that yucky wrong side.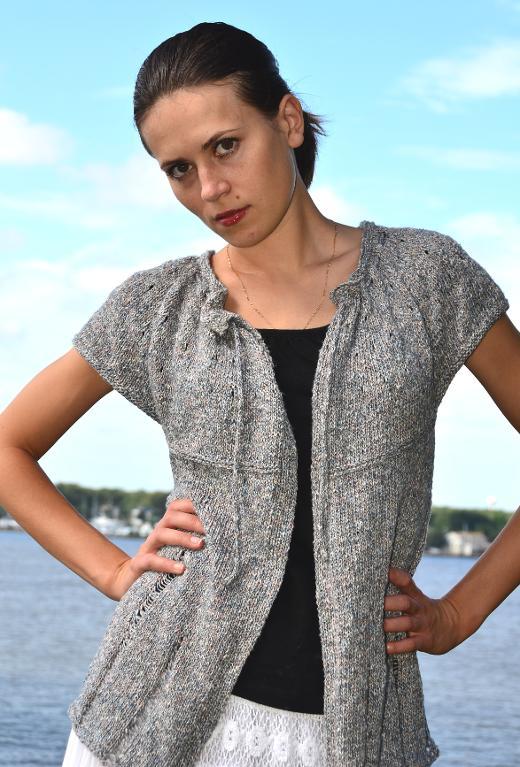 Photo via Sarahmontie
Drop Stitch Cardigan
Look very closely to find the dropped stitches on this top-down cardigan. Here, the dropped stitches aren't just decorative; they also help to create an A-line shape. You'll want to use a yarn with plenty of drape to really take advantage of the shaping.
Do you actually have a knitting mistake that you need to fix? Check out Save Our Stitches: Fixing Knitting Mistakes with Ann Budd. You'll learn how to fix stitches that you dropped by accident, plus fix annoying things like mis-crossed cables and textured stitches without ripping out your knitting!
What other knitting rules do you break? We promise not to judge!