Improving your pen and ink drawing is as simple as this: Learn to refine drawing lines.
In this post, we'll introduce you to eight vital pen strokes to add to your pen and ink illustration repertoire. These simple methods of marking can be taken in a myriad of different directions, and combined to create unique, textural and lively artwork.
Mastering these eight pen strokes is like investing in a powerful set of tools for creating textures, tone and dimension. So grab your pen and paper, and let's take a visual adventure, including how to create these different lines and how they can easily be applied to your next masterpiece.
Basic lines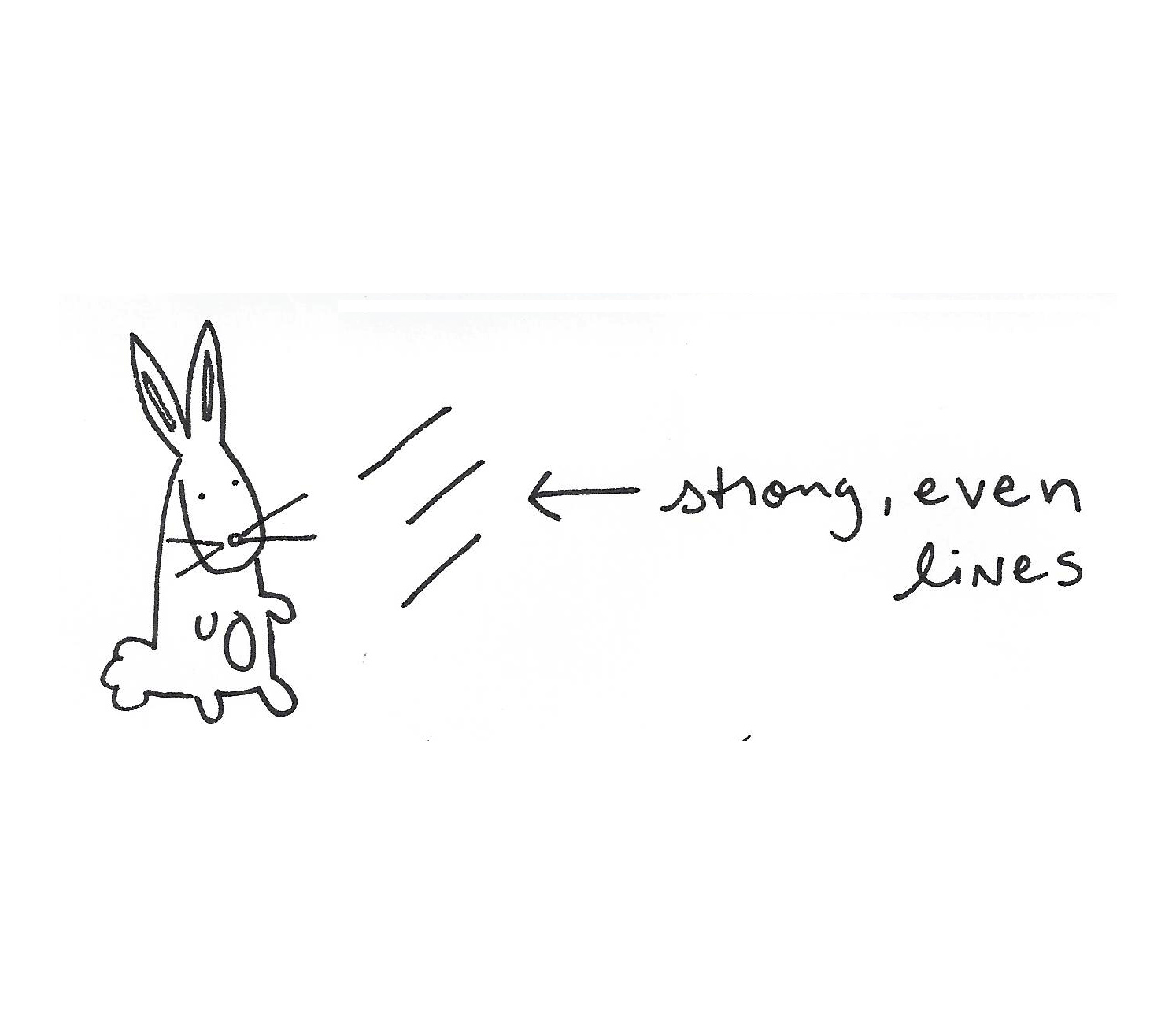 Illustrations via CakeSpy
How to do it:
Nothing new here, but it's worth reviewing. This is the most basic of markings: strong, clear, straight lines. Simply take pen to paper with moderate pressure, and you'll be drawing lines of even weight.
Applications:
The sky's the limit! This is your baseline for creating shapes and forms of all sorts — for creating the "meat and potatoes" of a drawing. But this method can be taken to new heights with the pen strokes that follow.
Gentle grazing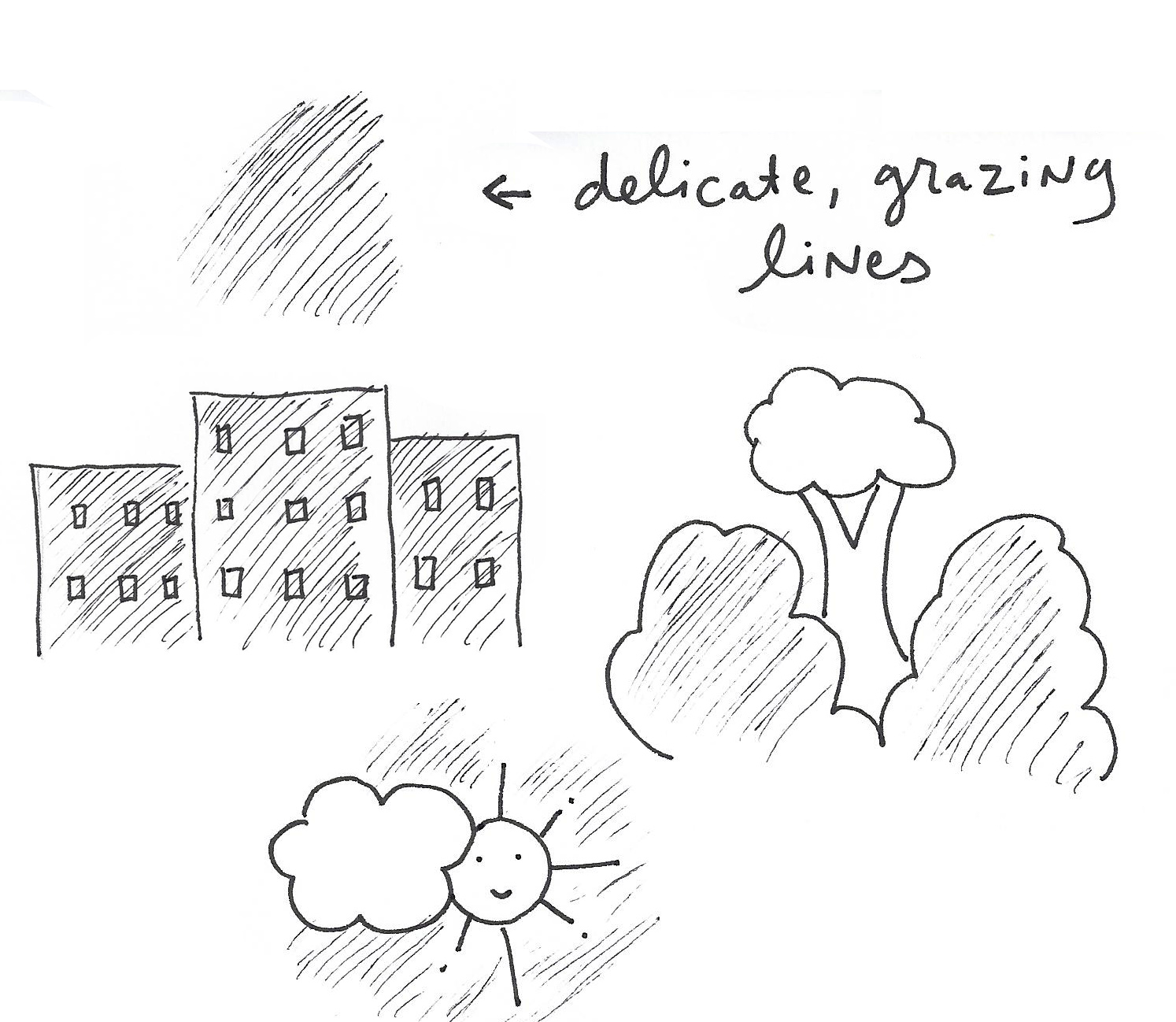 How to do it:
Gently drag the pen in a back-and-forth motion across your paper, making light contact with the paper in a sketchy movement to "graze" an area with tone.
Applications:
You can use this type of pen stroke to "color" an area with tone. Apply a variation of gentle pressures to create tonal variation in natural elements. It is also a nice pen stroke to use as a background for vignette illustrations.
Delicate dots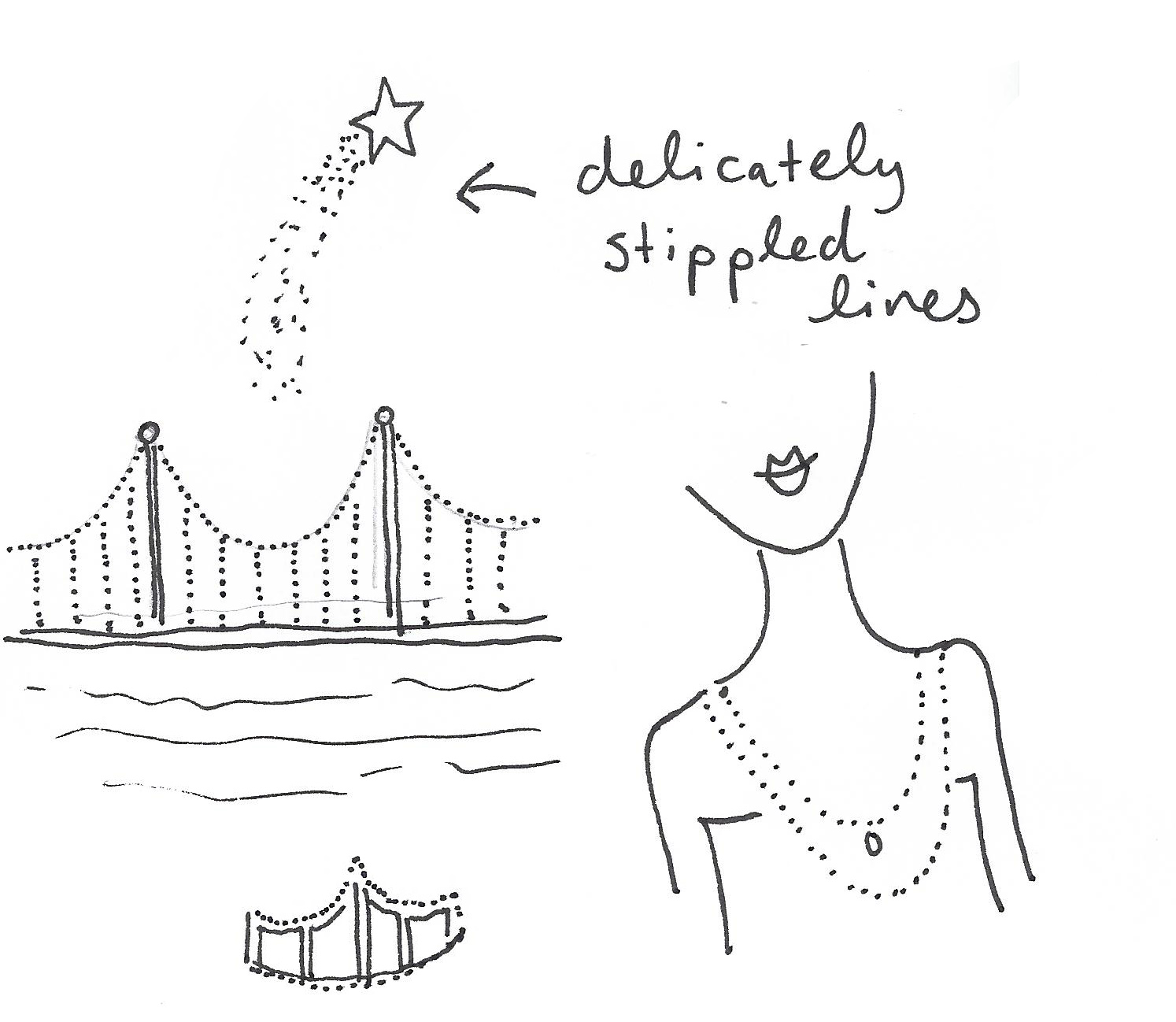 How to do it:
Create clusters of dots within an image to bring emphasis to delicate points in the composition.
Applications:
These stippled lines will add a dainty feel to desired elements of your pen and ink piece. The twinkling lights of a bridge, the sparkle of a necklace or tiara, or even the trail of a shooting star could be rendered with the assistance of stippled pen strokes.
Feathery flicks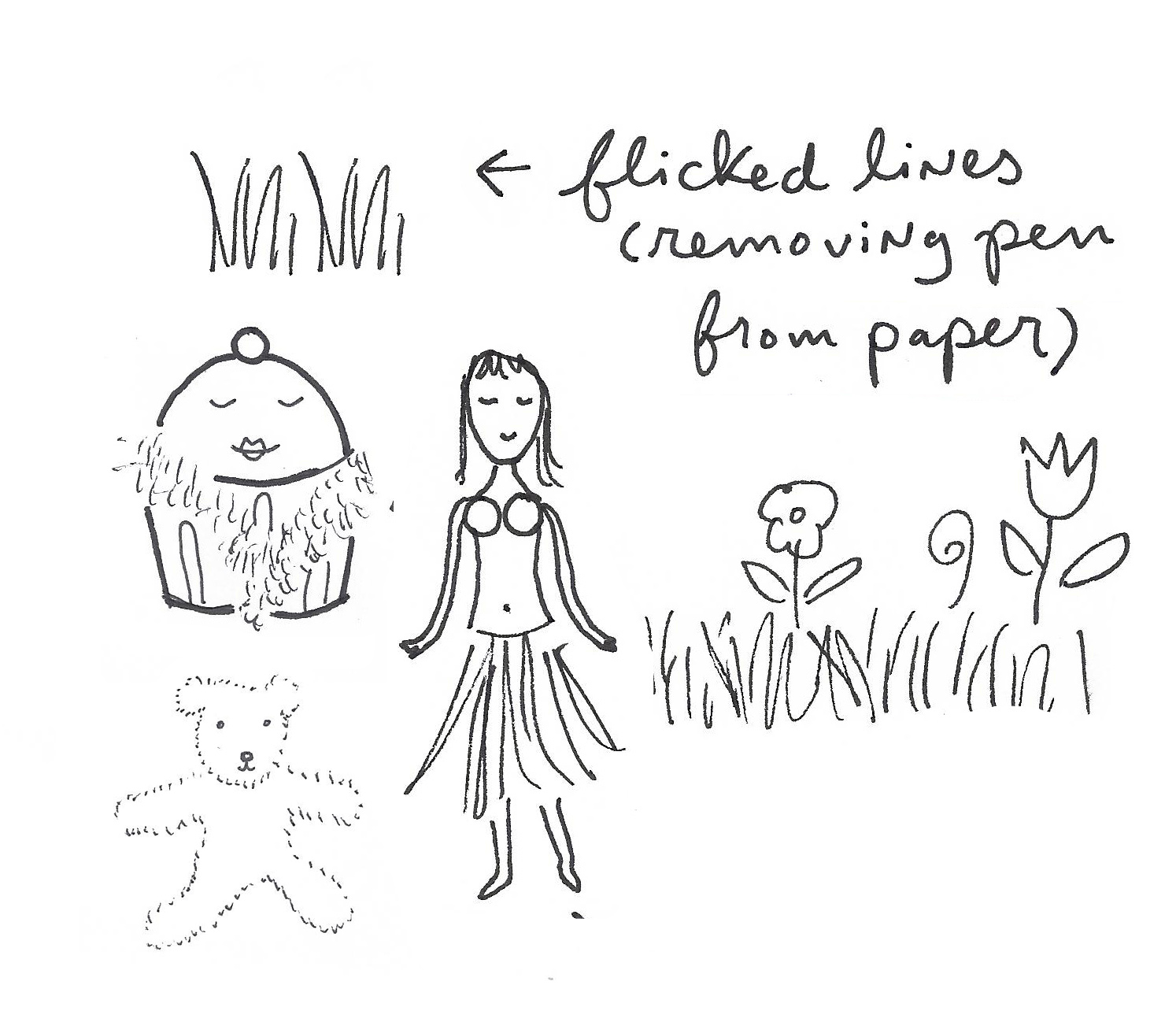 How to do it:
Using light pressure, create flicks on the paper using your pen. Lift the pen between flicks to add a feathery feel.
Applications:
Natural elements, such as grass or flowers, are well suited to this method. Delicate flicks with a lot of negative space can also be used to create a "fuzzy" type of texture, such as on a feather boa or a sweet stuffed animal.
Crazy lines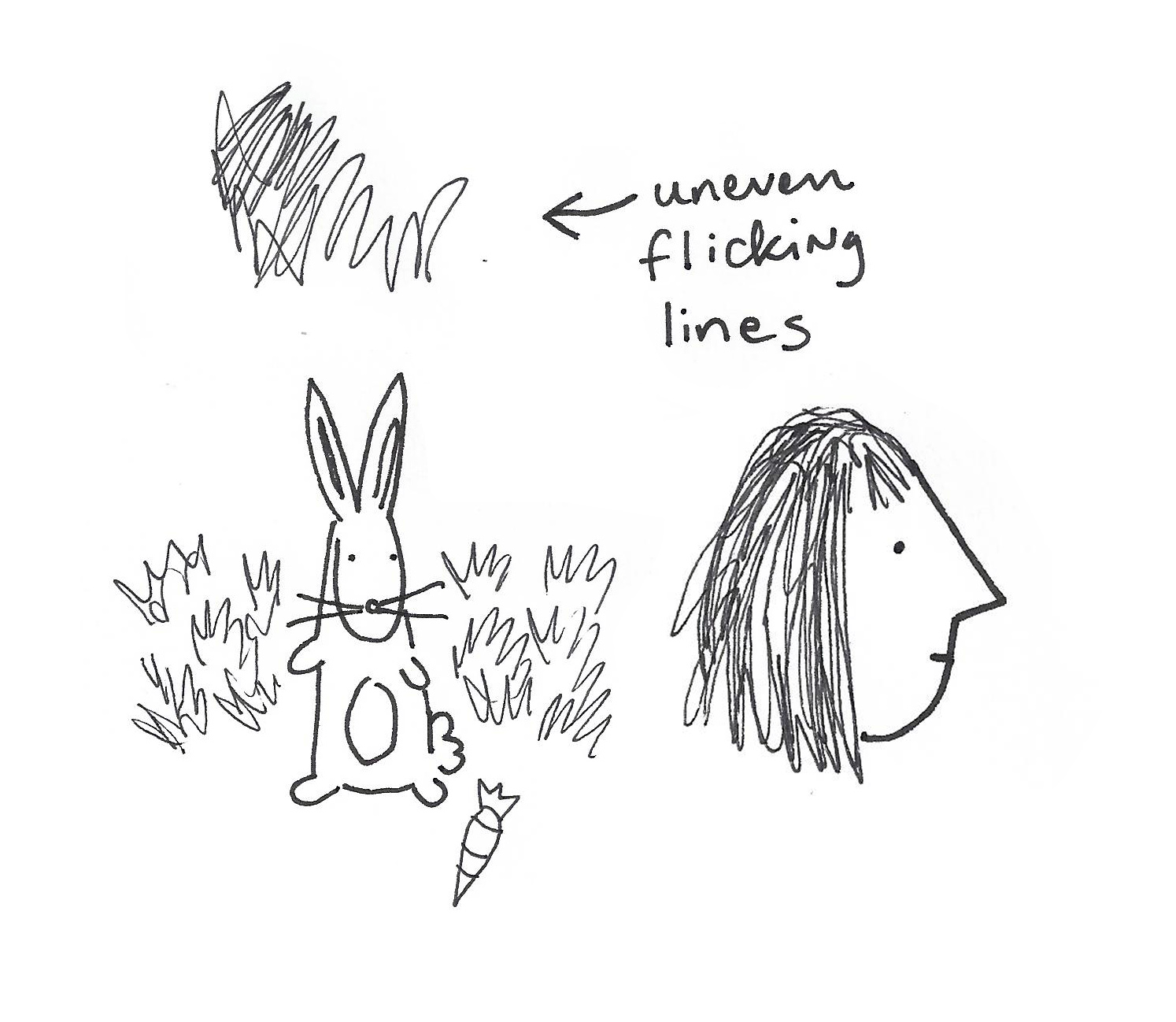 How to do it:
Using irregular pressure, create flicks on the paper; do not lift the pen between marks.
Applications:
This texture-rich pen stroke can be used to create clusters of greenery or plants, an artful hairdo, or to create backgrounds for images.
Crisscross lines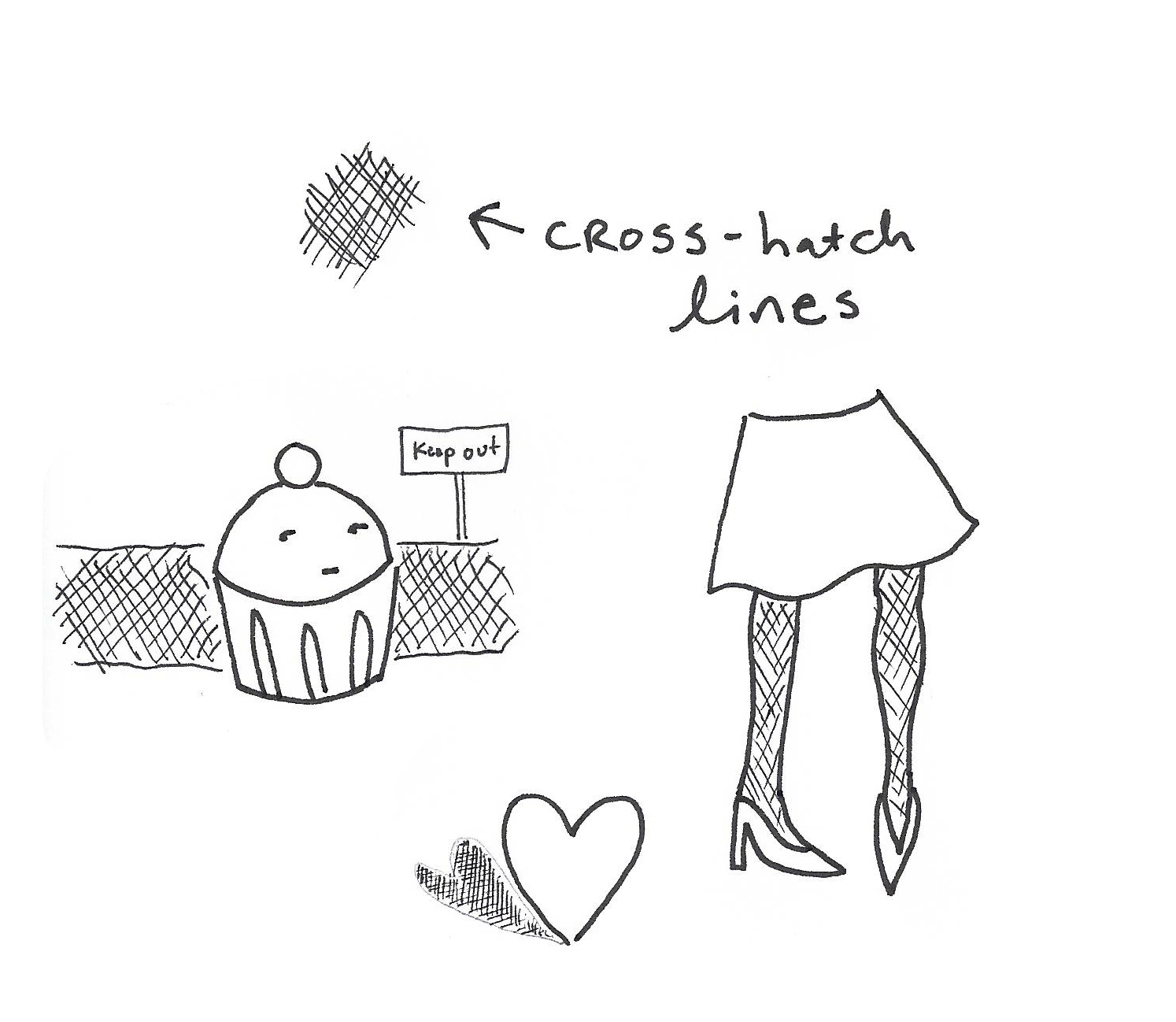 How to do it:
Applying gentle pressure, draw thin, delicate lines in one direction, and then reverse and draw the mirror image right on top, so that you have a patchwork of cross-hatched lines.
Applications:
Use this pen stroke to create deep, textured shadows, or to create textures such as fences. It's also the pen stroke to use when creating fishnet stockings.
On-off lines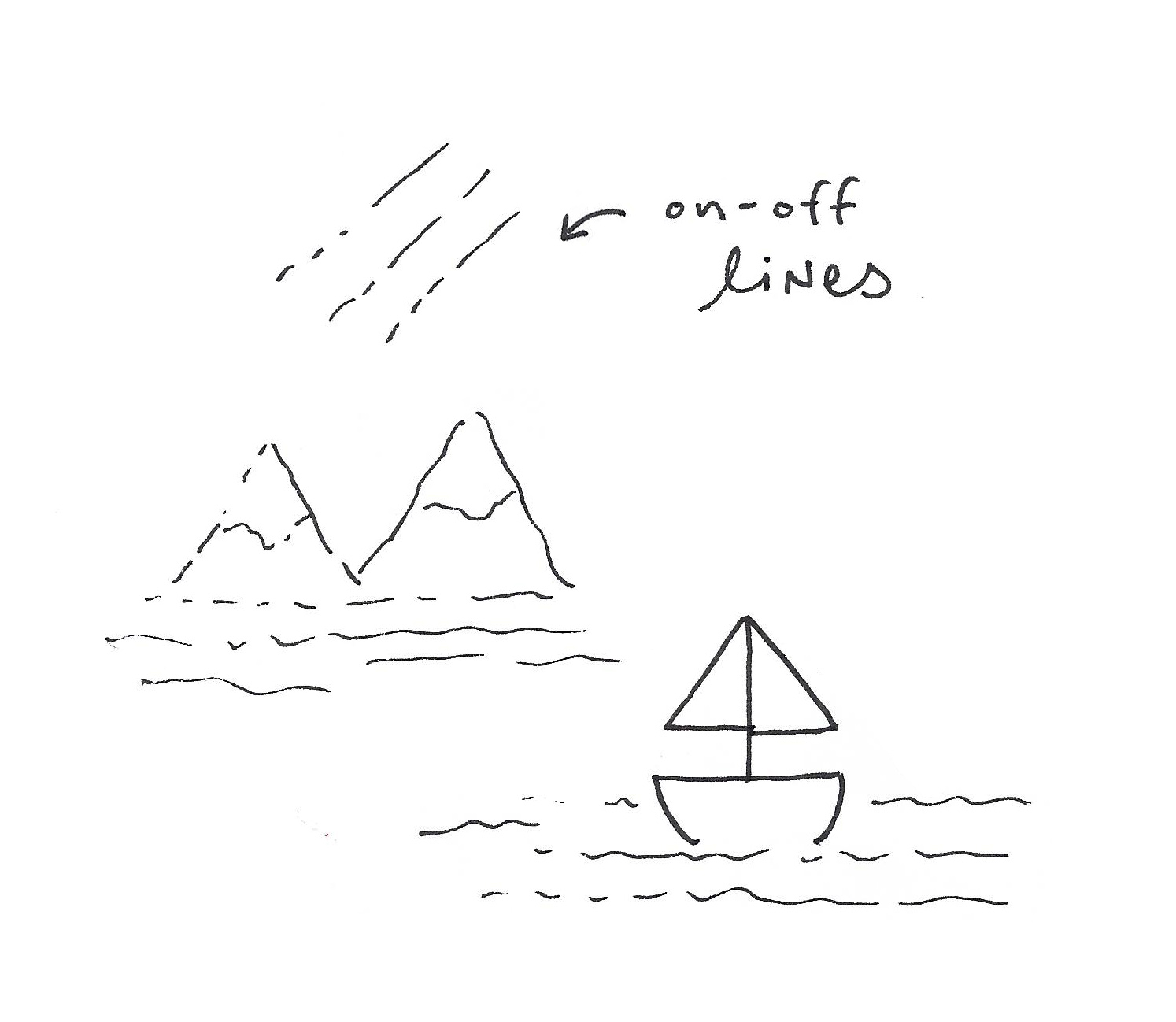 How to do it:
Using a fairly light pressure, lift the pen off of the surface of the paper in irregular intervals as you draw. This will create an irregular line quality with small gaps between the line.
Applications:
This irregular line quality adds a lot of movement to a piece, so it's a fantastic marking to use when creating a water texture. Since the line is also rather delicate, it can also be used to render background items in a composition so that they will not "compete" with the key components of the illustration.
Uneven pressure lines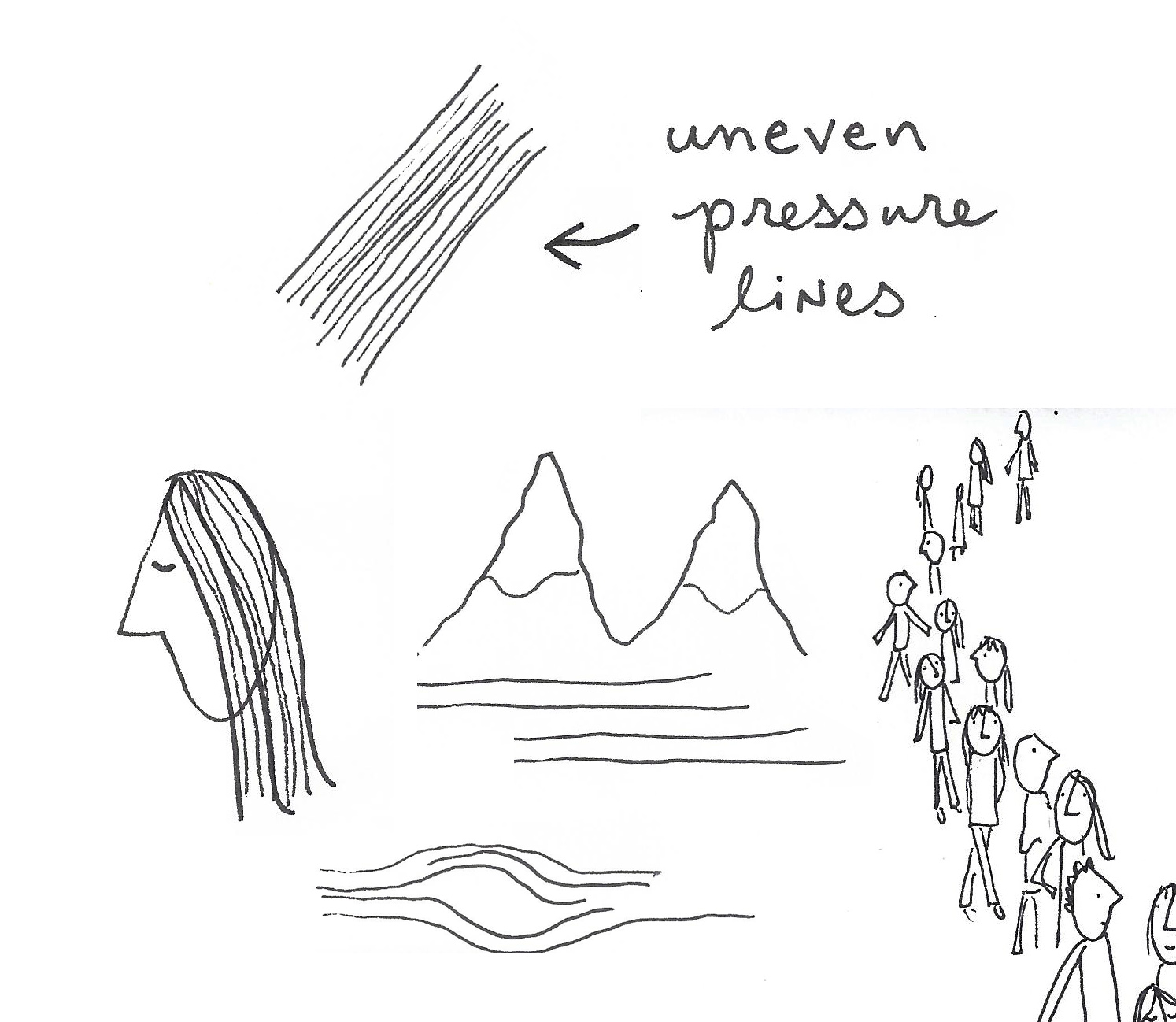 How to do it:
The method is somewhat similar to the on-off lines, but with an important difference: The pen doesn't leave the paper. This way, you create the difference in line quality by applying strong and light pressure intermittently, lending a subtle variation to the lines in your image.
Applications:
Use this method whenever you want to add subtle dimension and texture to a piece. For instance, using varying pressures can add movement and visual intrigue to a scene of people on a line. It can also be used to create strands of hair, grains of wood or naturalistic scenes.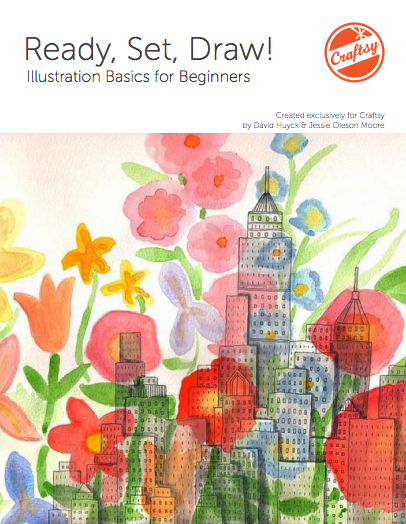 Free PDF Guide: Illustration Basics for Beginners
Learn illustration basics to take your art to professional levels.Download FREE Now