Imagine ice cream cradled in not a standard ice cream cone, but a pillow-soft cone, reminiscent of a donut, dusted with cinnamon and sugar. This baked donut ice cream cone recipe is the stuff dreams are made of — you're going to love it! It's beyond sinful and oh-so satisfying, but since it's baked and not fried, you're spared from a bit of guilt!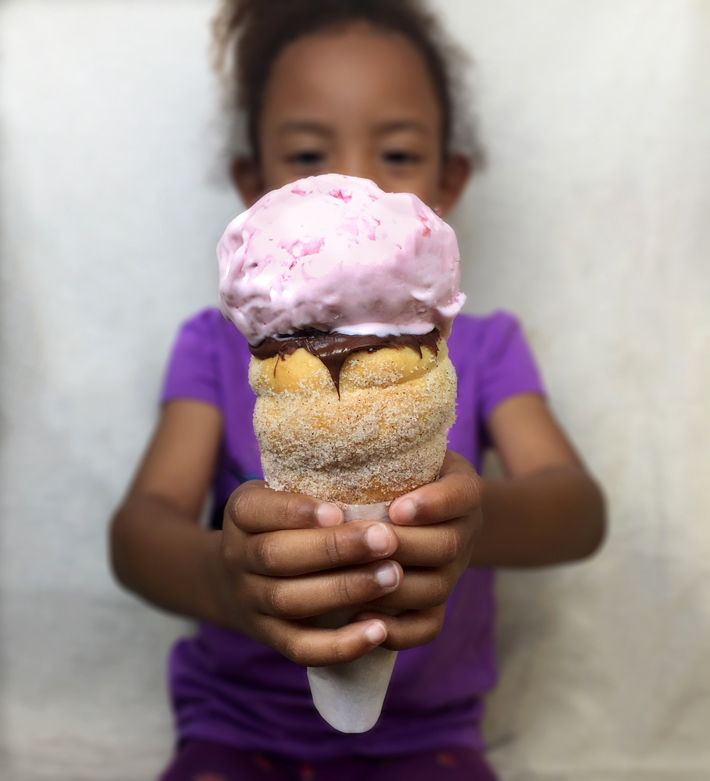 Recently, a photo of donut ice cream cones went viral, and I instantly knew I had to make my own version, especially since there aren't any recipes out there for them yet. Plus, I'm a lover of both donuts and ice cream!
These cones are soft and chewy — sturdy enough for one to hold and consume both cone and ice cream without it falling apart or the ice cream soaking through.
I present to you: the baked, not fried, donut ice cream cone recipe!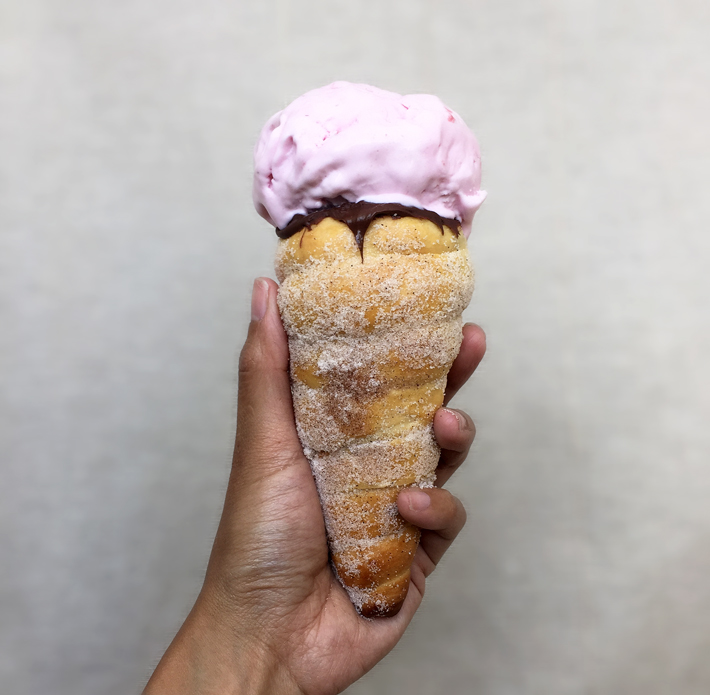 Donut ice cream cones recipe
Makes 6 cones
Ingredients:
2 cups flour, plus 2-3 tablespoons for dusting/kneading
¼ cup plus 2 tablespoons sugar, divided
½ teaspoon salt
6 tablespoons (3 ounces) unsalted butter
2 eggs; divided
½ cup milk
1 teaspoon rapid-rise yeast
½ teaspoon vanilla extract
For the cinnamon sugar topping:
4 tablespoons (2 ounces) melted butter
½ cup sugar
1-2 teaspoons cinnamon
Optional spreads for the inside of the cones:
Melted chocolate
Melted candy coating
Nutella
Nut spreads
Step 1: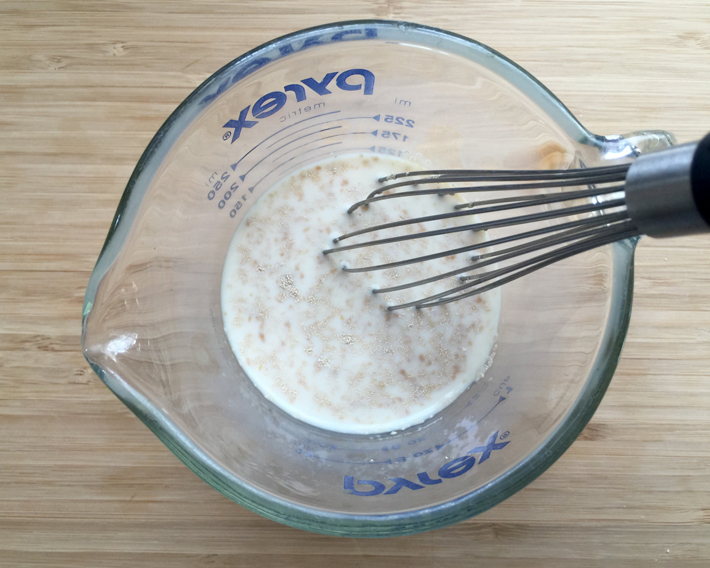 In a small bowl or measuring cup, warm the milk for 45 seconds in the microwave. Whisk in sugar and then add the yeast. Set aside for about 5 minutes. It will start to look a bit foamy.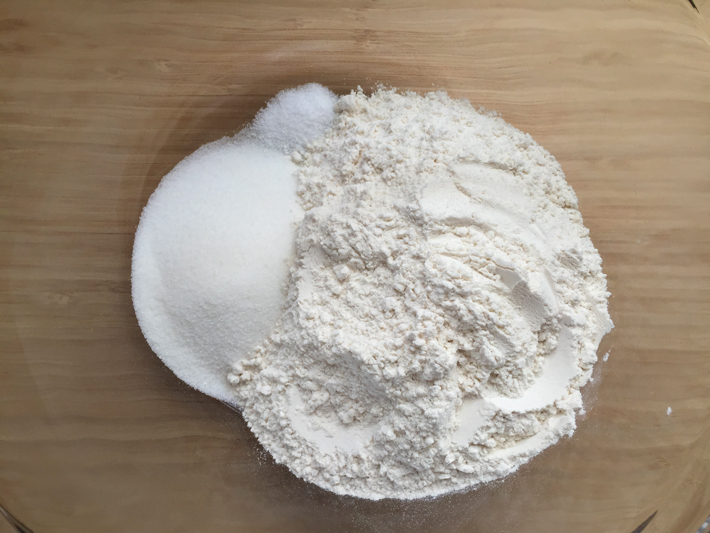 Step 2:
In a large bowl, whisk together flour, ¼ cup sugar and salt.
Step 3:
Melt butter in the microwave at 50 percent power for about 40 seconds. Then use a fork to give it a stir and to help the chunks melt down. This allows it to melt but doesn't become too hot, so it cools quickly. 
In a separate bowl, use a fork to beat one egg.
Step 4:
Add the milk mixture, melted butter, vanilla and beaten egg into the flour mixture and use a fork to mix it all together until a soft dough forms. It will be very soft! Turn out the dough onto a floured surface and knead for 2 minutes. Only use about 2-3 tablespoons of flour for dusting and kneading; the dough will become less sticky as you knead.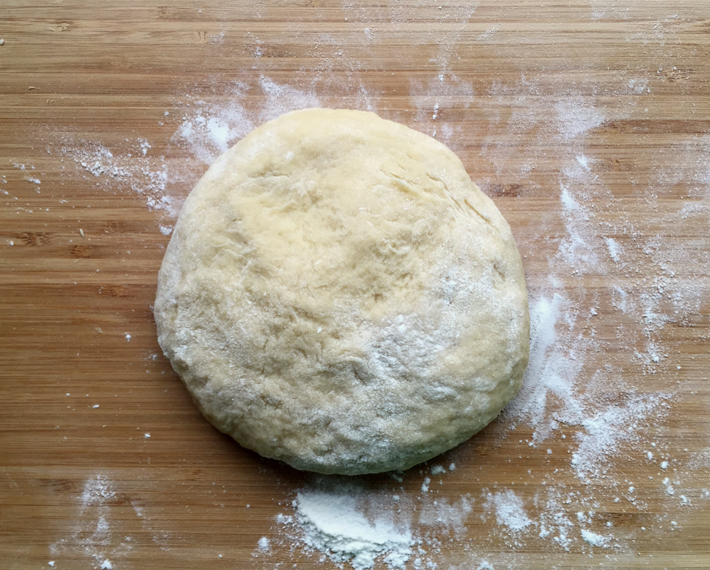 Ball up the dough and place it in a clean greased bowl. Cover the bowl in plastic wrap and allow the dough to rise (proof) for one hour.
Step 5:
While the dough is proofing, let's make our cone forms using foil. Tear off a square piece of aluminum foil.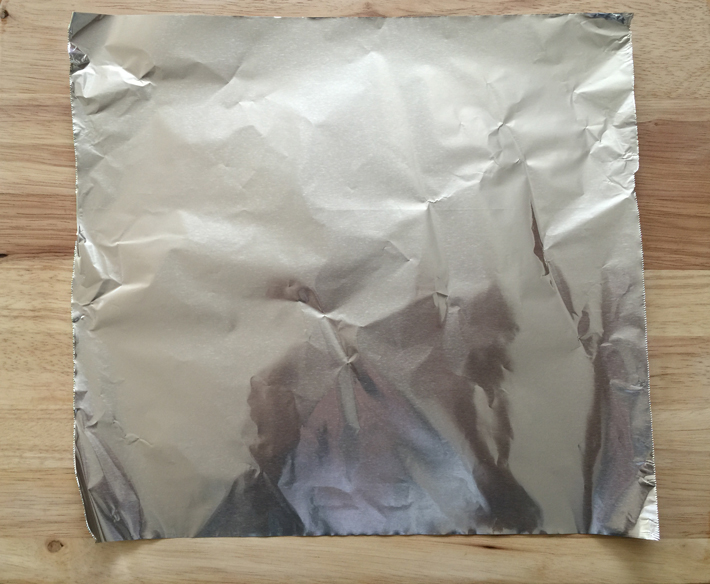 Pinch the middle to form a tent.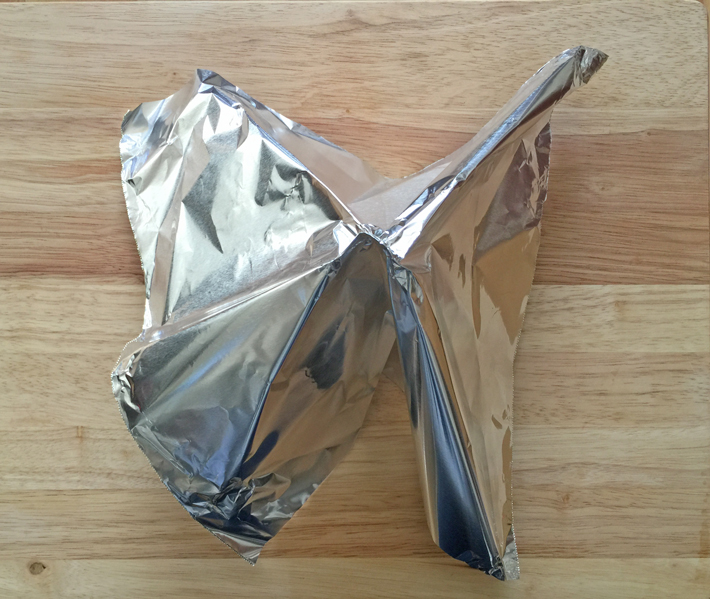 Then bunch together to form a cone loosely. You don't need to bunch up the foil really tight. You're aiming for cones about 6″ tall.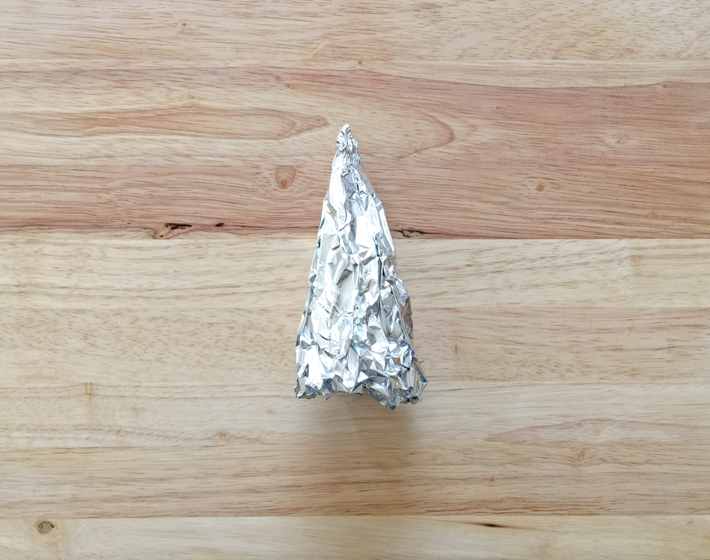 Tear off another piece of foil, about 7″ tall. Use this piece to cover the initial cone we made to make a smoother surface. Make sure your cones can stand on the wide base nicely and sturdily.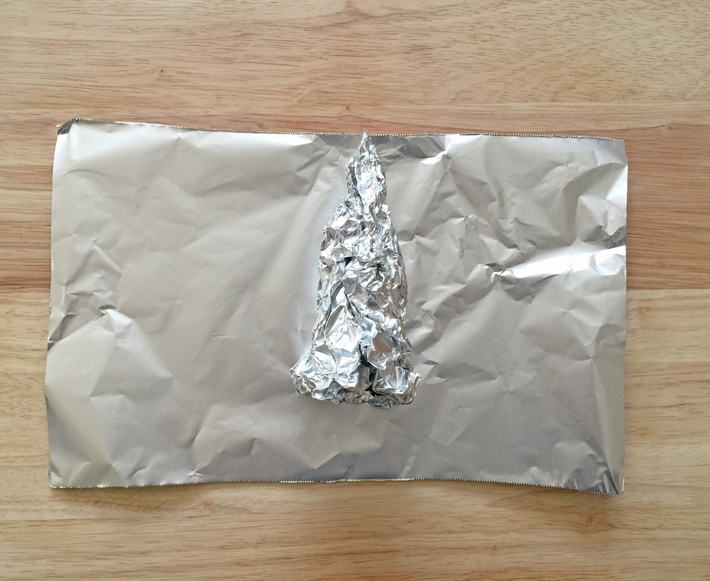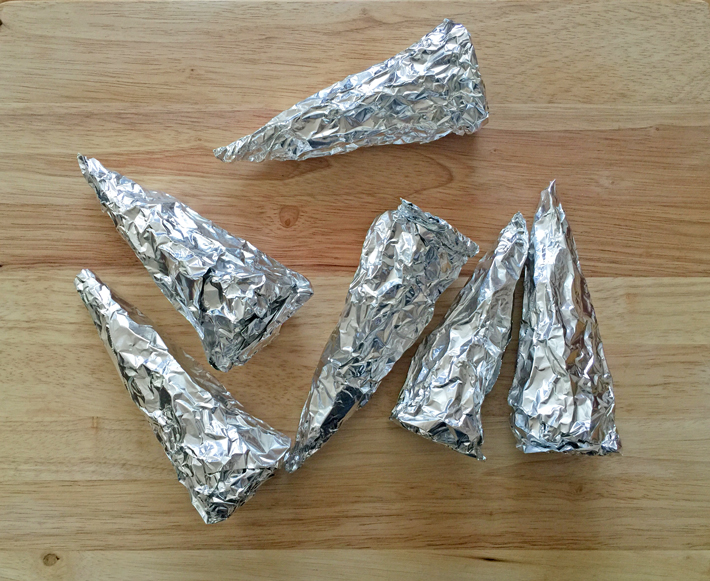 Step 6:
Preheat oven to 350 F. Make sure your rack is positioned at the bottom third of the oven. We want plenty of head space so these cones can bake standing.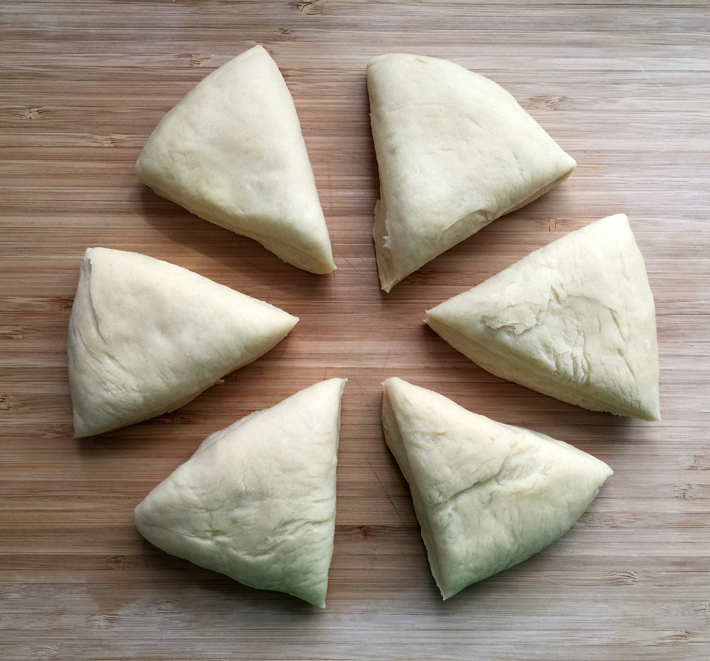 Remove dough from bowl. Cut dough into 6 equal pieces.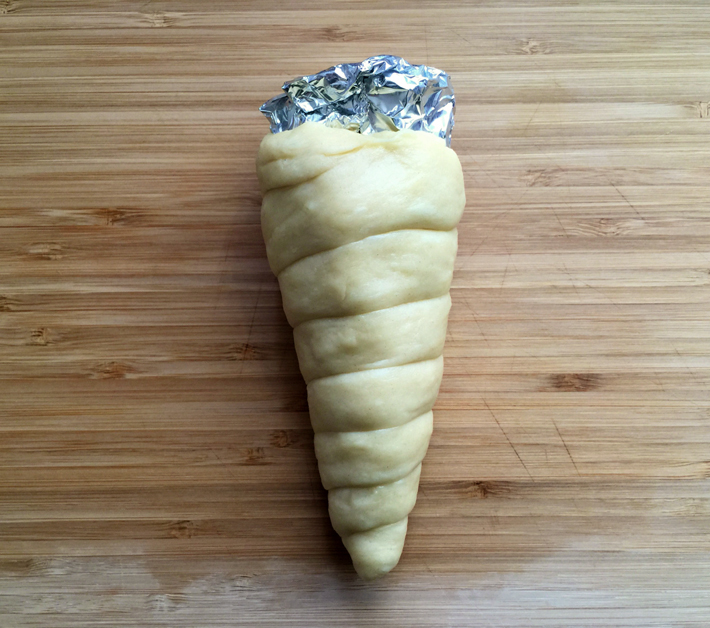 Roll the dough into a rope. Take extra care with rolling the rope because the dough can easily tear. Carefully wrap the dough rope around a foil cone. If you notice any gaps within the seams, manipulate the dough so the edges touch.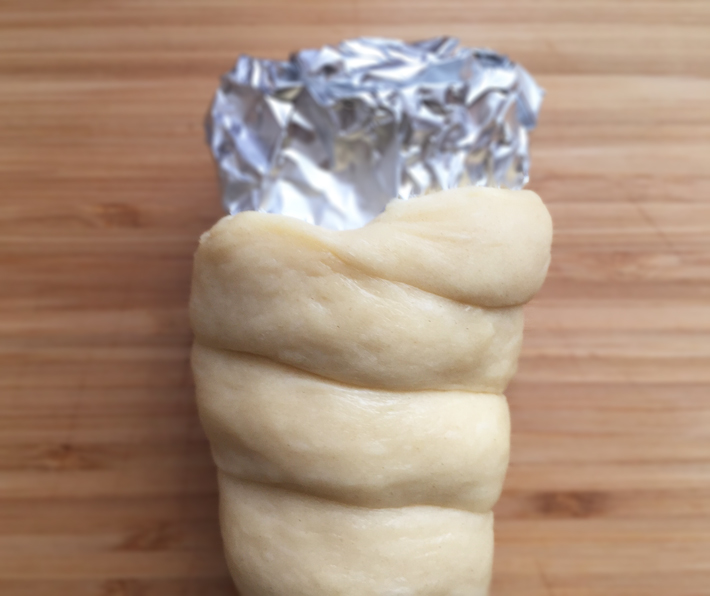 Secure the end by tucking it under the body of the cone and pinching the seam. Your dough should have about an inch clearance from the base.
Once you've got all the foil cones wrapped, let sit at room temp to rise a bit more, about 20 minutes.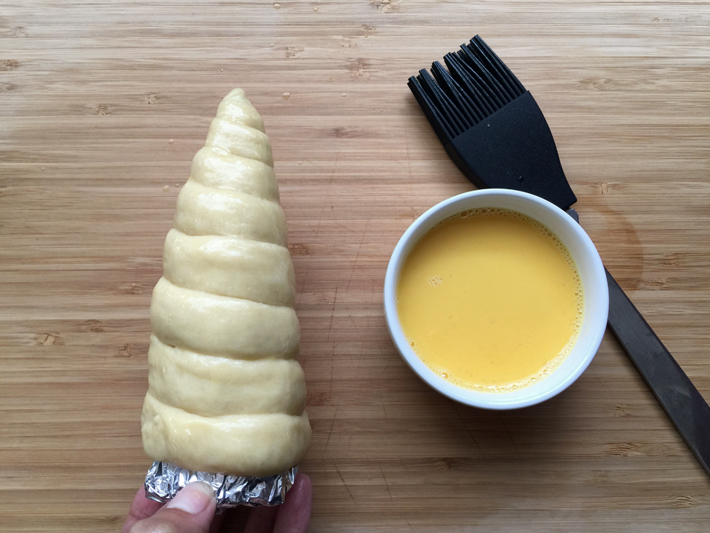 Step 7:
Make an egg wash with the other egg and 1 tablespoon of water. Brush the cones with the egg wash.
Bake for 15-18 minutes. The cones should be golden, and the tips will be a bit darker.
Remove the cones from the oven and let cool for about 5 minutes. Remove the foil cones (be careful — the inside will be really hot! Arrange them on a cooling rack standing up like Christmas trees.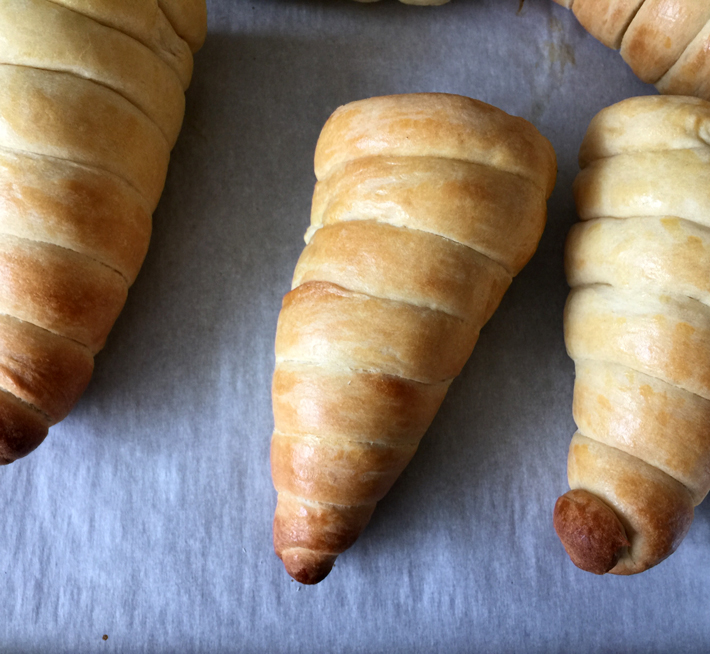 Step 8:
When the cones are cool, we're ready to line the inside with the good stuff! Melted chocolate or candy coating is a great option to spread all over the inside of the cone. It helps to make the cones more sturdy as well. Other great options are Nutella or nut butters for added support and flavor!
Use a butter knife or small offset spatula to spread the chocolate, candy coating or nut butters in a thin layer, coating the inside of the cone completely.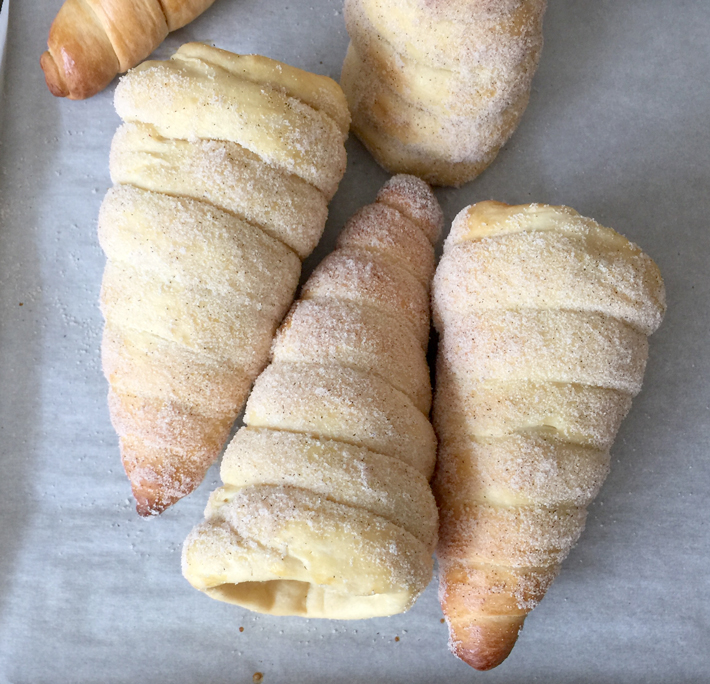 Step 9:
Next we'll roll the cones around in cinnamon sugar.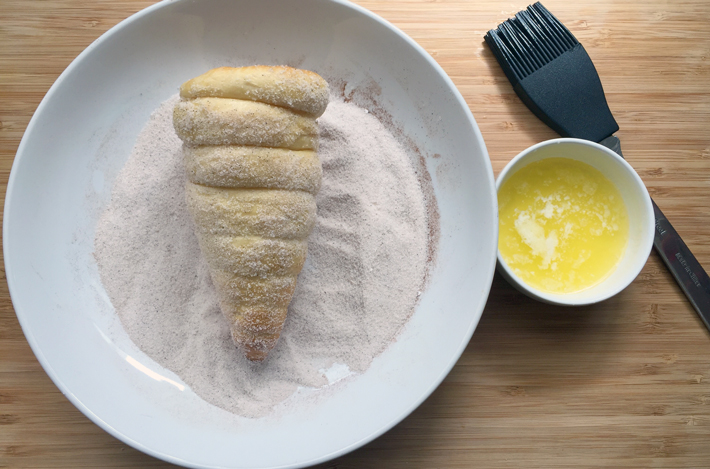 Melt butter in the microwave. Mix sugar and cinnamon together on a plate or container large enough for a cone to fit. Lightly brush the outside of the cone with melted butter and roll around in the cinnamon sugar mixture.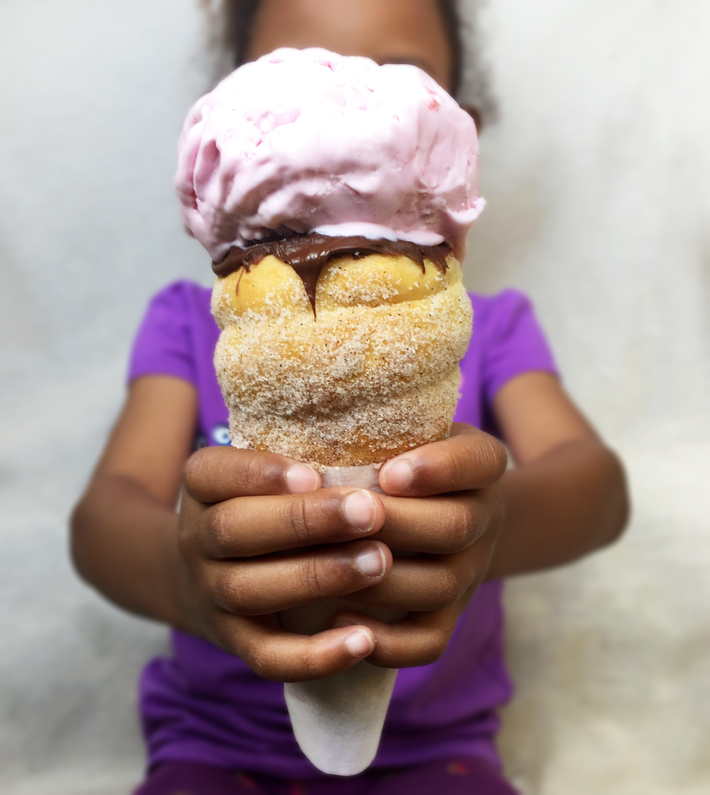 Top with your favorite ice cream and enjoy!