Spring cleaning shouldn't be limited to laundering curtains and cleaning windows. You've let that yarn pile up for years, and you barely know what's in your knitting or crochet stash. Why not include donating yarn as part of your spring cleaning this year?
Here are a few tips for donating yarn, plus ideas for how to organize the yarn you plan to keep.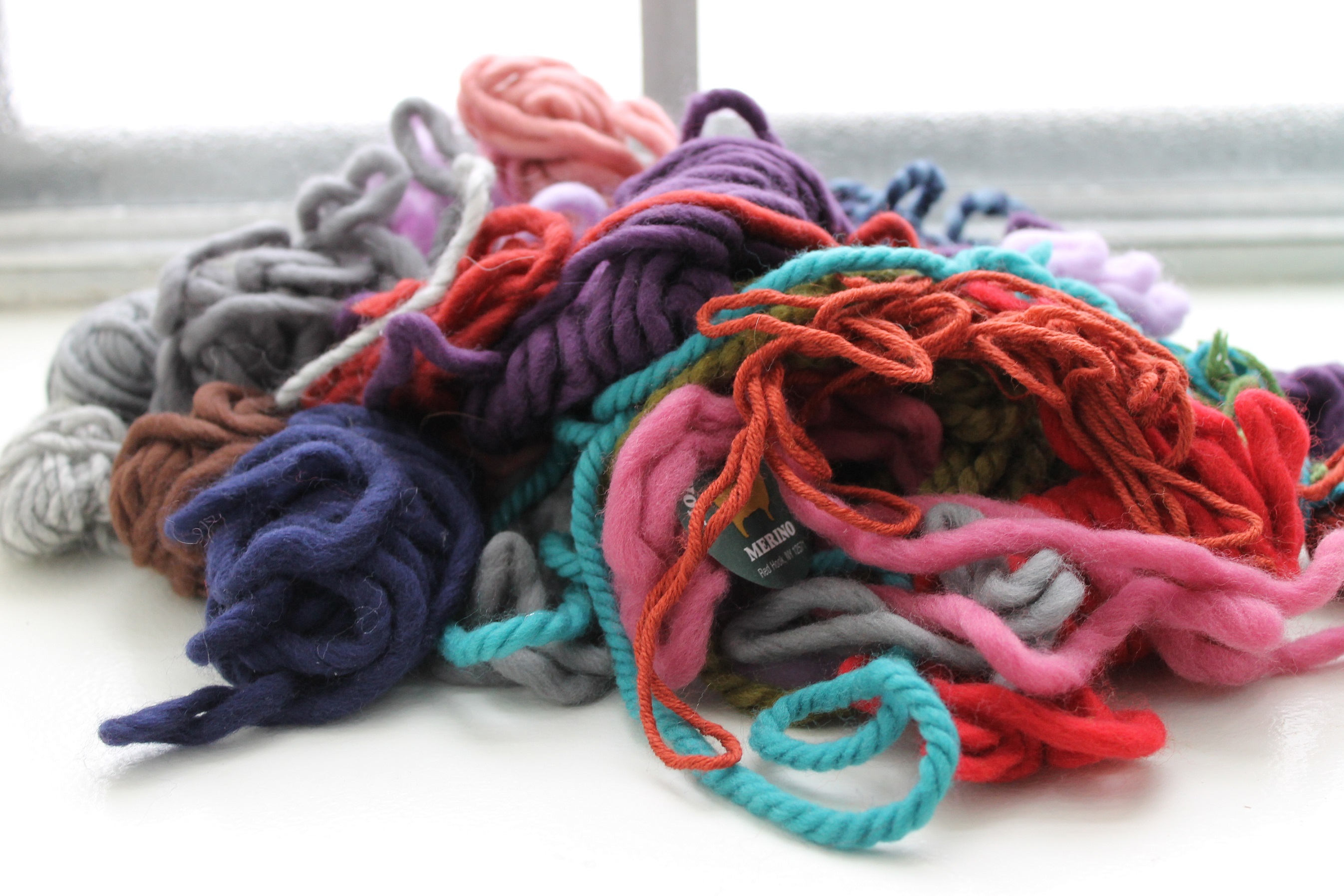 A portion of my yarn stash scraps before spring cleaning
Donating yarn
There are plenty of places that would love to benefit from your destashing and spring cleaning. I've already covered how to donate your knitted and crochet items to charity, and in fact, a lot of those same places can benefit from your yarn, too! Here are a few ideas:
Schools
A lot of schools don't budget for art supplies, so donating yarn to an art class is a great idea. Some schools also sponsor after-school programs that include knitting and crochet groups, so your yarn could even benefit those kids.
Art centers
From art galleries to art education nonprofits, there are plenty of organizations out there who host art events. Even if you're just donating an inexpensive acrylic, there's someone who can benefit. Call nonprofits and art centers in your town to see if they need yarn donations, then load up a rainbow of colors and drop it off!
Nursing homes
Many nursing homes host craft nights for their residents. Since not all nursing home residents are fortunate enough to have family who can bring them these supplies, yarn donations are especially helpful. A knitter or crocheter would be happy to turn that yarn you're not using into something beautiful.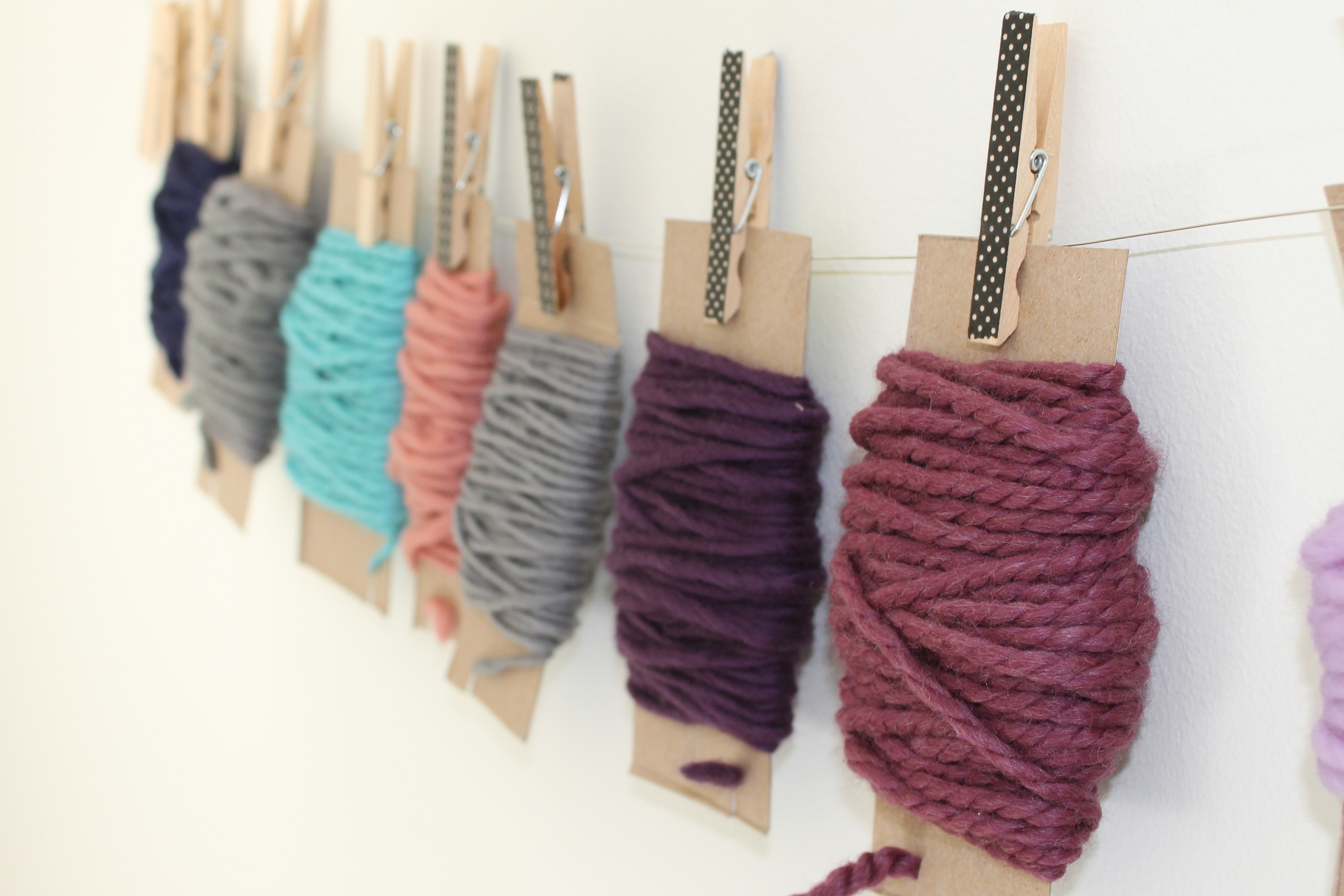 What to do with extra yarn
The ideal situation when you're finishing a project is to finish with just enough yarn left. But, please, when has that ever happened? If you end up with extra yarn, there are a few things you can do with it:
Stash it
If you think you have a use for the yarn in the future, add it to your stash. As part of my spring cleaning this year, I made a yarn stash organizer (pictured above). I recycled cereal boxes into yarn bobbins, then wrapped my scrap yarn around them. I secured each one to a wire clothesline using clothespins with decorative washi tape stuck to them. Now I can clearly see which yarns are in my stash, plus I have an awesome wall hanging for my craft room!
Use it
There are plenty of small projects out there that only require yarn scraps rather than full skeins. Check out a couple of our favorite ideas for using up your yarn scraps, including wall art and jewelry.
Return or exchange it
Save your receipts! If the skein is untouched, most local yarn stores will accept returns or exchanges. Check your local yarn store's policy to see if a return or exchange will be possible when buying your yarn.
Sell it
If you can't return your extra yarn, why not sell it online? Be sure to include the dye lot. You never know when another knitter might need that exact skein to finish a project.
Trade it
Take the extra skeins to your knitting group and offer a trade. Have your eye on something in your friend's stash? Suggest a trade. It never hurts to ask!
Where do you donate yarn that you aren't going to use? Is organizing craft supplies part of your spring cleaning this year?