Have you ever created a doll quilt? It is so much fun! Not only are you getting the chance to make a small quilt, but knowing that a child is going to absolutely adore it is the best feeling in the world.
Not only do these adorable quilts bring happiness, but making a small-sized quilt is also a wonderful opportunity to try out some new quilting techniques or patterns.
If you have never made a doll quilt, read on because by the end of this post you are going to be running to your sewing room and pulling out your fabric!
Popsicle Doll Quilt via Bluprint member VeronicaMade
Paper piecing practice
Check out this sweet Popsicle Doll Quilt. The project is small enough that colored scraps were able to be used and the popsicles are paper pieced. What a great project to learn foundation paper piecing.
Similarly, if you want to practice free-motion quilting, a doll quilt is one of the best quilts to practice on. It is small, easily maneuverable under the machine and the owner is not going to look critically at it.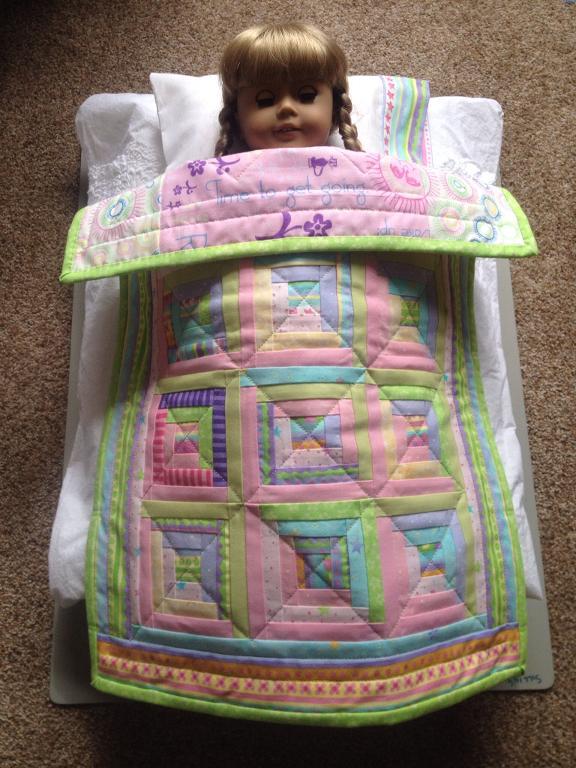 Doll quilt via Bluprint member Cjsilling@gmail.com
Simple stitching
This adorable log cabin quilt was made using scraps of soft pastel colors. Very minimal quilting is done, but it does the trick to hold the layers in place.
You don't have to do a lot of quilting on doll quilts because they won't get the abuse of a real bed quilt. Because of this, minimal quilting is an option if you prefer to spend your time making the top.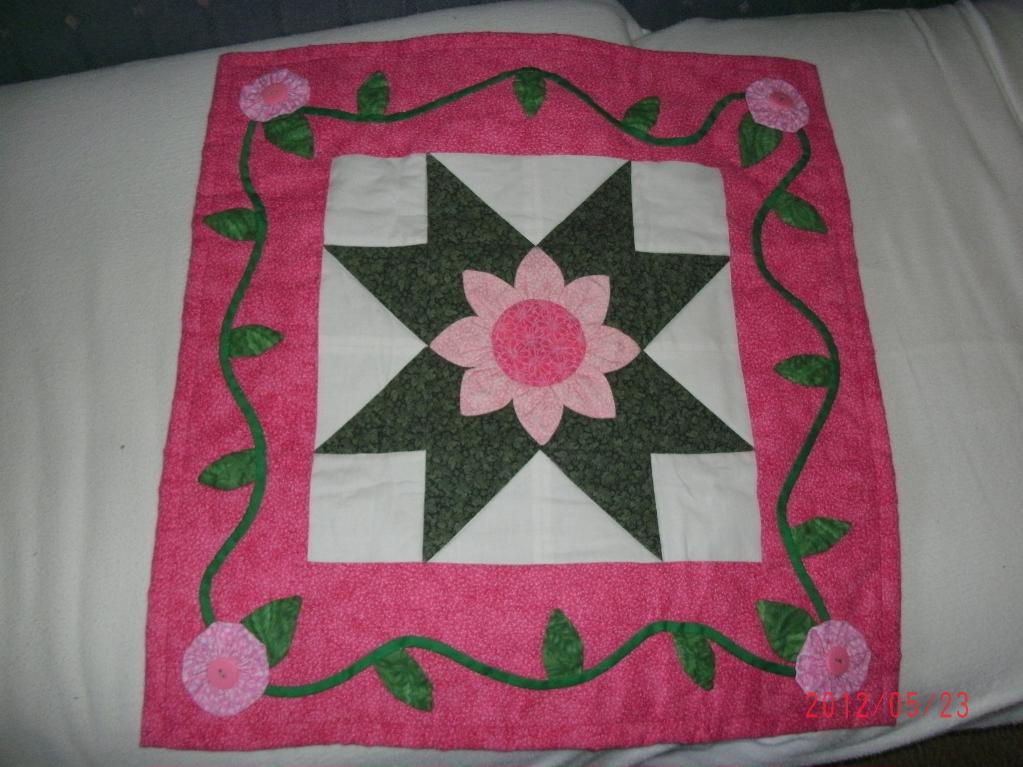 Amish Dahlia Doll quilt created by Bluprint member creativequilter
Embellished blocks
This quilt is simply a decent sized block and the quilter has put on a large border and added a flower and vine design. It is beautiful. The public domain has thousands of free blocks, so grab a block and simply add borders and embellishments and you can create a simple doll quilt!
One of my favorite ideas is if you have made a quilt for a child's bed, take the pattern from that along with the same colors and make a mini-sized quilt for their doll! The child will go nuts for it!
Doll Quilt via Bluprint member Geraldine Conway
Favorite colors
This quilt is just like a modern quilt with the solid white background and bright colors. Very easy to make, but so striking. Take squares of their favorite colors and add a 1-inch sashing between each square, a row and a border and you have a great doll quilt top!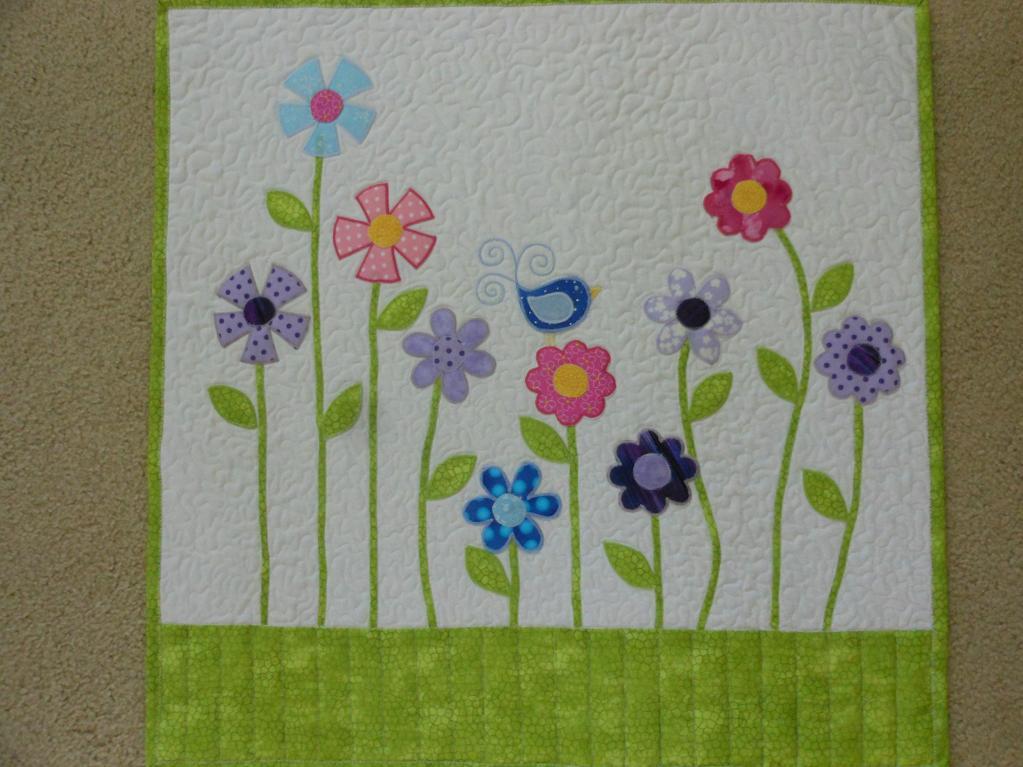 Doll Quilt for Granddaughter via Bluprint member Auntannie
Delightful drawings
Keep in mind that when the quilt is this small, you can become very artistic and "draw" with fabric on the quilt. By this, I mean you can create art by cutting out shapes of something they love such as flowers or sports or characters from their favorite book. This provides a great opportunity to add fun embellishments like buttons, rickrack or ribbon to the design.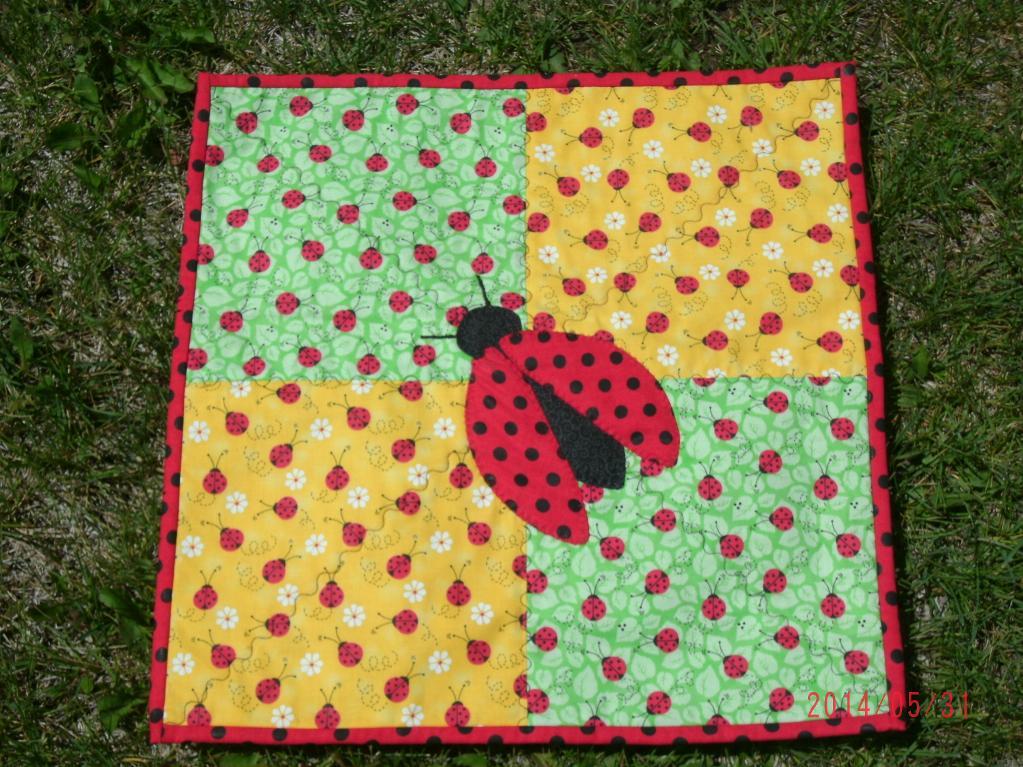 Ladybug Doll Quilt via Bluprint member Creativequilter
Fabric fun
This quilt uses fabric to bring it all together. A simple four patch is turned into a fun doll quilt with the use of the ladybug fabric in the background and enhancing it by adding a big ladybug right in the center of the quilt.
Try making a doll quilt, it's a great way to spend a few hours and will make someone very happy!