It's not always a good idea to make art supplies at home, but watercolor pigment is actually surprisingly easy to make at home! Best of all, you don't need any toxic chemicals to do it. In fact, you probably already have the supplies for DIY watercolor paint in your kitchen.
Learn how to make DIY watercolor paint with the simple recipe below.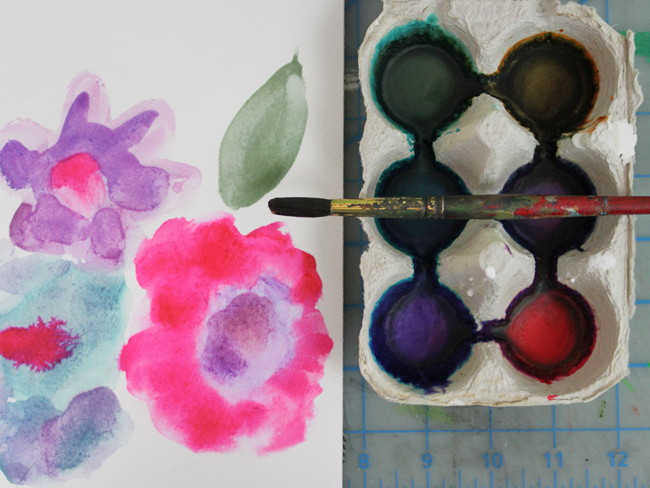 Supplies you'll need: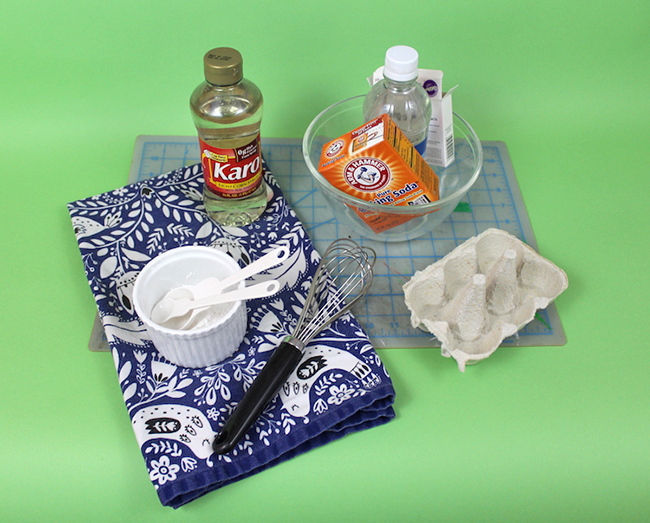 4 tablespoons of baking soda
2 tablespoons of white vinegar
½ teaspoon of corn syrup
2 tables of cornstarch or tapioca flour
Mixing bowl
Whisk
Half-dozen egg carton
Various food coloring 
Bamboo skewer
Step 1: Create a chemical reaction
Have you ever seen those science projects where the volcano erupts? That's what we're going to do in this first step — it'll be fun!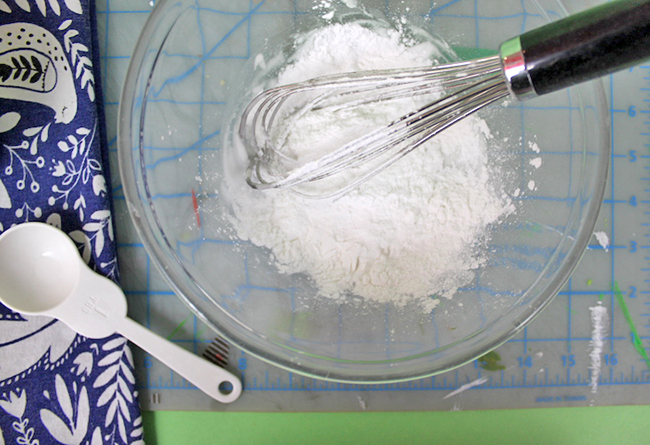 In your mixing bowl, combine the baking soda with the vinegar. Then, revel in the wonderfully fizzy reaction between the two. Once that's calmed down, add the corn starch and corn syrup. Whisk until smooth.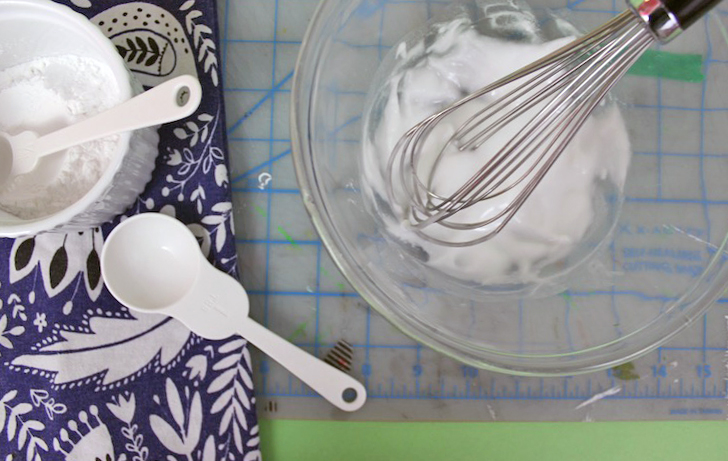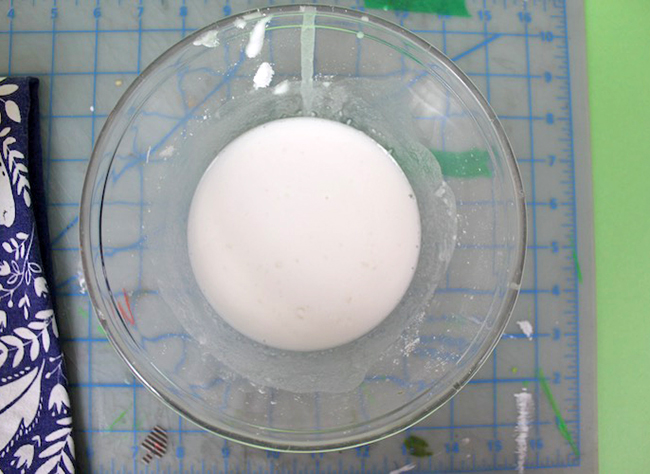 Step 2: Divide to color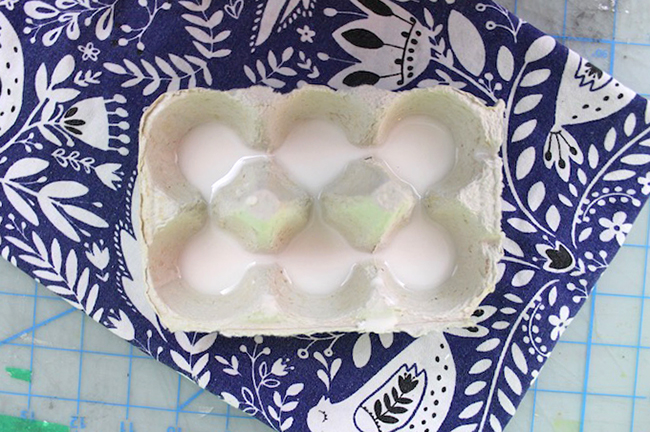 After your mixture looks uniform and shiny, pour it into your egg carton. Fill each cup a third to halfway up.
A word to the wise: opt for plastic egg cartons. I used a thick recycled paper — a decision I sort of regret. It worked just fine (and most importantly, didn't leak), but plastic is definitely more suitable for this project. 
Do not over-fill these cups. Make sure that the mixture doesn't bleed from one cup to another. If it does, it could cause the pigments to run into one another. This happened to me! 
Step 3: Create your pigment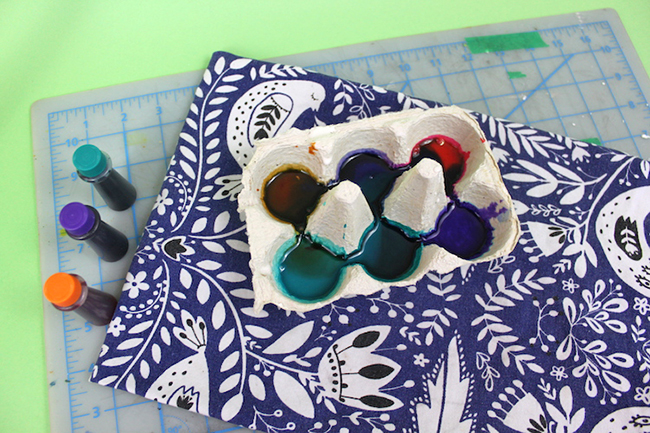 Here's where the fun really begins — time to add the color! Using your food coloring, squeeze 5 to 10 drops into each egg cup. Mix thoroughly with a bamboo skewer. 
The colors you create is totally up to you. This is the best part about learning how to make watercolor paint: it's totally customizable.
Maybe there's a special hue that you'd love to use over and over again. Mixing them time and again can be a drag, not to mention inconsistent. By making them this way, you can use that pigment over and over again.
So, for this project, I challenge you to think of several colors you wish were in your already existent watercolor paint set and create them here!
Step 4: Take a break
Let the pigments dry for 24 hours. You'll end up with a watercolor cake
Step 5: Try out your paints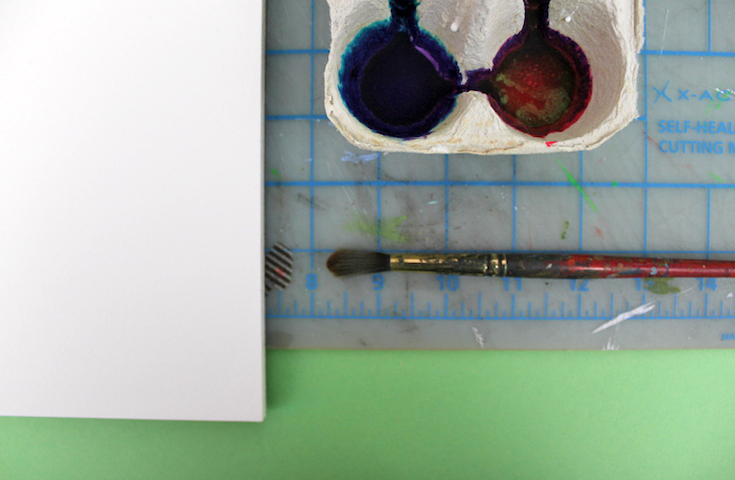 Once your pigments are fully dry, break out your favorite watercolor paper and paint brush. I tested my colors on a Stonehenge Aqua pad from Legion paper, and I was delighted by the intensity of the pigment. They reacted like you'd expect from watercolors, but had a richness you'd find in ink or dye. I enjoyed painting with them more than the store-bought set I already had.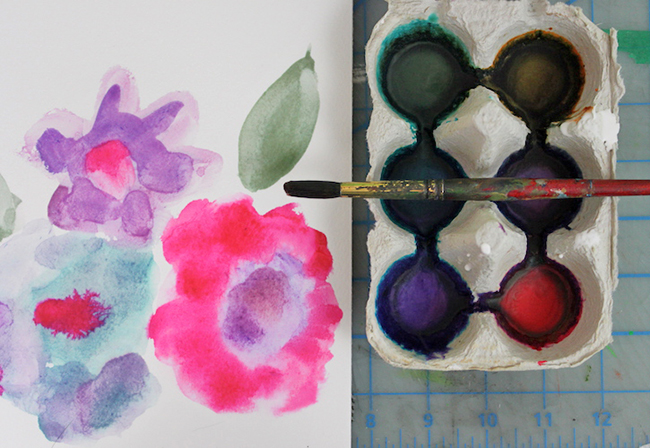 With the ease and customization possible, making watercolor paint is something you'll want to do again and again.