Have you noticed that self-published sewing and quilting patterns are popping up everywhere? If you have the drive to design and publish your own DIY quilt patterns, it's possible to get started with just a few basic tools.
Many quilters get started publishing their own patterns with simple tools, such as a camera and a sketch pad. As you grow in your design process, whether through free form quilting design, modern quilt design or more traditional methods,  you may wish to upgrade to digital design software and even develop your own brand of PDF or printed quilting patterns.
Here are some tips for writing your own quilt patterns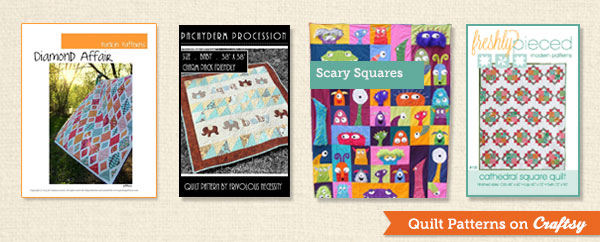 Pictured: Diamond Affair, Pachyderm Procession, Scary Squares and Cathedral Squares PDF quilt patterns on Craftsy.
Study other patterns
A good first step in designing quilt patterns is to do your research. Read plenty of quilt patterns and make a list of what information is included, such as fabric requirements, cutting supplies and finished project sizes.
When reading a pattern, as yourself:
Do you prefer quilt patterns with or without templates?
Is it easier for you to follow a tutorial with step-by-step photos or digital sketches?
Does the pattern speak to beginning quilters with explanations of basic steps? Or is it assumed that the creator will go in with a working knowledge of 1/4" seams and finishing the quilt?
Would the pattern benefit from alternate layouts? Is there an easier way to construct the blocks than the method suggested?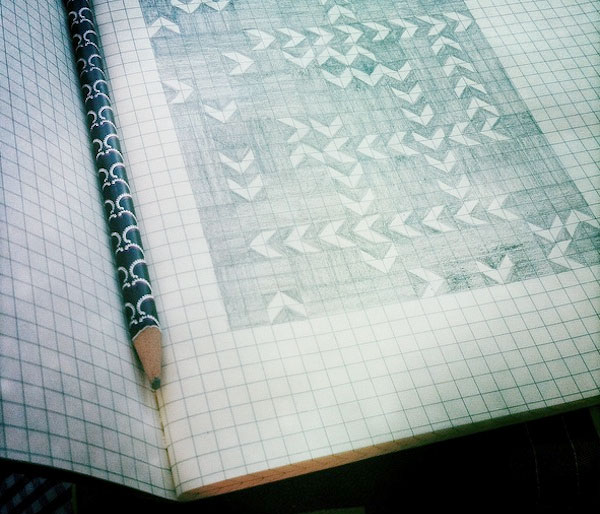 Photo via That Girl… That Quilt
Sketch your ideas
Once you've studied several quilt patterns and determined what you like, it's time to collect your own ideas and get them out on paper. Jennifer of That Girl… That Quilt says she carries a notebook with her all the time to sketch out ideas. She also uses a camera (a phone camera works great) to snap photos of objects that inspire her. You never know how something in nature or even the tile work in a restaurant will inspire your next DIY quilt pattern.
In her pattern design series, Jennifer shares how she turns that initial spark of an idea into a written pattern.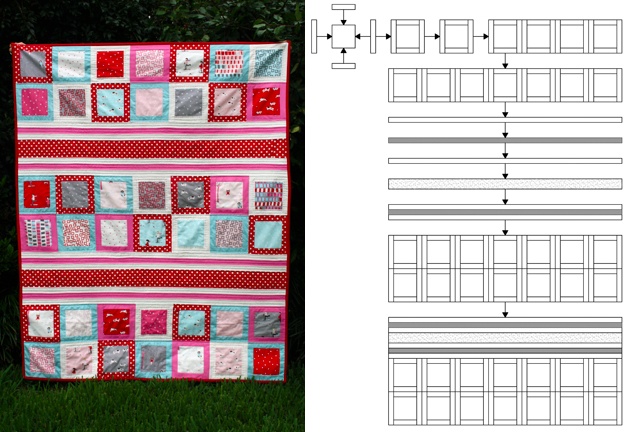 Digitize your design
Rebecca shares a guest post on about her quilt design process, which starts with a look at the fabric and how to best show off the prints. Rebecca starts by sketching on scrap paper, and then transfers her idea to graph paper. Once she's happy with the quilt design, she'll draw it up on a CAD drawing program to make a quilt assembly diagram.
If you'd like to learn how to digitize your quilt patterns, there are several options available, like Electric Quilt or Quilt-Pro software, Adobe Illustrator, or the Threadbias Quilt Design Tool. The DIY quilt pattern can then be shared via a PDF or printed on paper, whatever you choose!
Editing your work
If you've been designing your own quilt patterns for a bit, it might be time to fine tune your process. This may involve asking other quilters to test the pattern for you and give you feedback.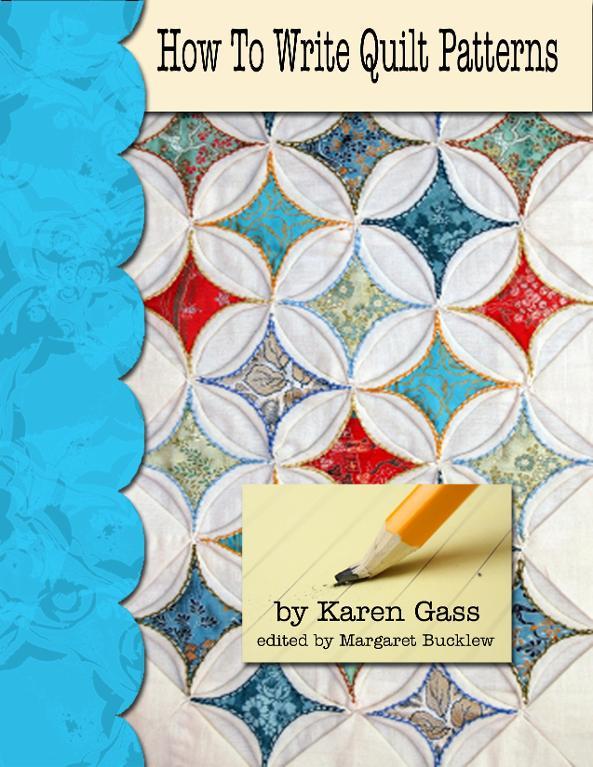 Karen Gass, an author and editor with years of experience writing quilt patterns, shares her tips for DIY quilt patterns in her How to Write Quilt Patterns e-book, available in the Craftsy Pattern Store. Grab some paper, file folders and a camera, and Karen will teach you how to write accurate and easy-to-understand quilt patterns.
You might also find our post on DIY quilt templates very helpful.
Have you ever written your own quilt patterns? What tips do you have for others who are just getting started?