It's back-to-school season, and what better way to start the year then gifting the teachers with some handmade treats? We've never met a teacher who doesn't love Post-It Notes®, so a simple container for their favorite sticky notes will get their school year started on the right foot. These Post-It Note holders can be fully customized to whatever colors and theme you like. How about a numbers theme for a math teacher, a book theme for an English teacher or a science theme for a science teacher?
Try making them for your child or grandchild's favorite teachers or coaches, or for your own teacher friends. Once you get started, you will be surprised how fast these come together. 
Supplies you'll need:
Card stock
Patterned paper scraps
Paper trimmer
Adhesive
Sticky notes
Optional supplies:
Scoring board
Bone folder 
Stamps and ink
Washi tape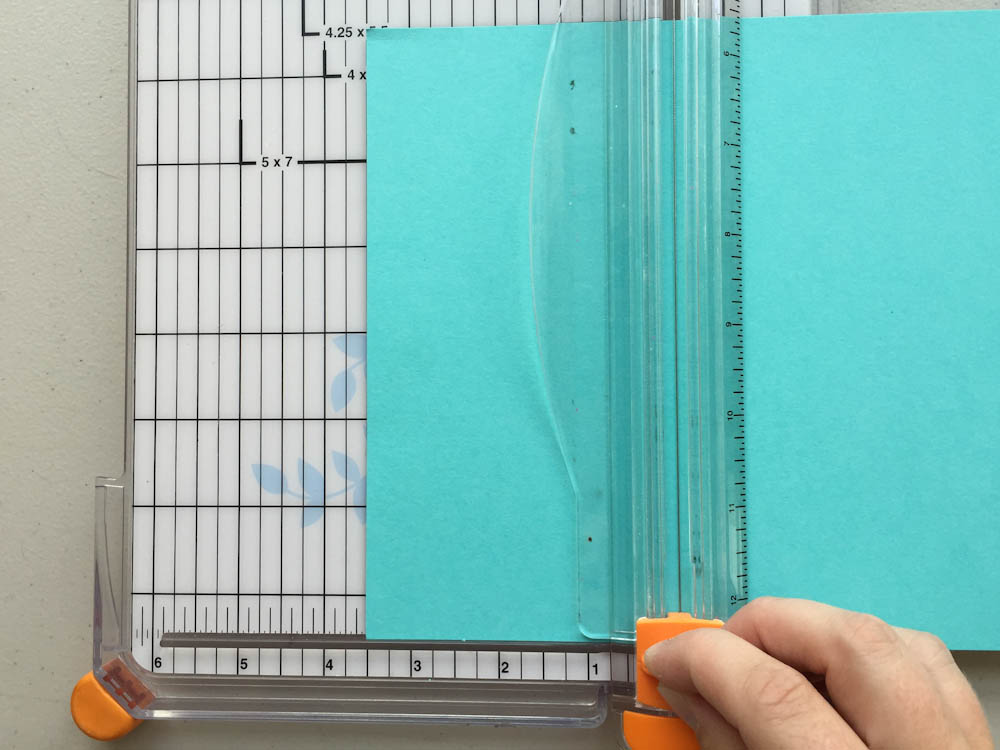 Step 1:
Cut your card stock to 7″ x 3½".
Step 2:
Lay the card stock on your score board, lining the long side up against the edge. Score the card stock at 3¼" and 3¾". Fold on score lines and use a bone folder to create a nice crisp fold. (Don't have a scoring board? Check out our tricks for scoring paper.)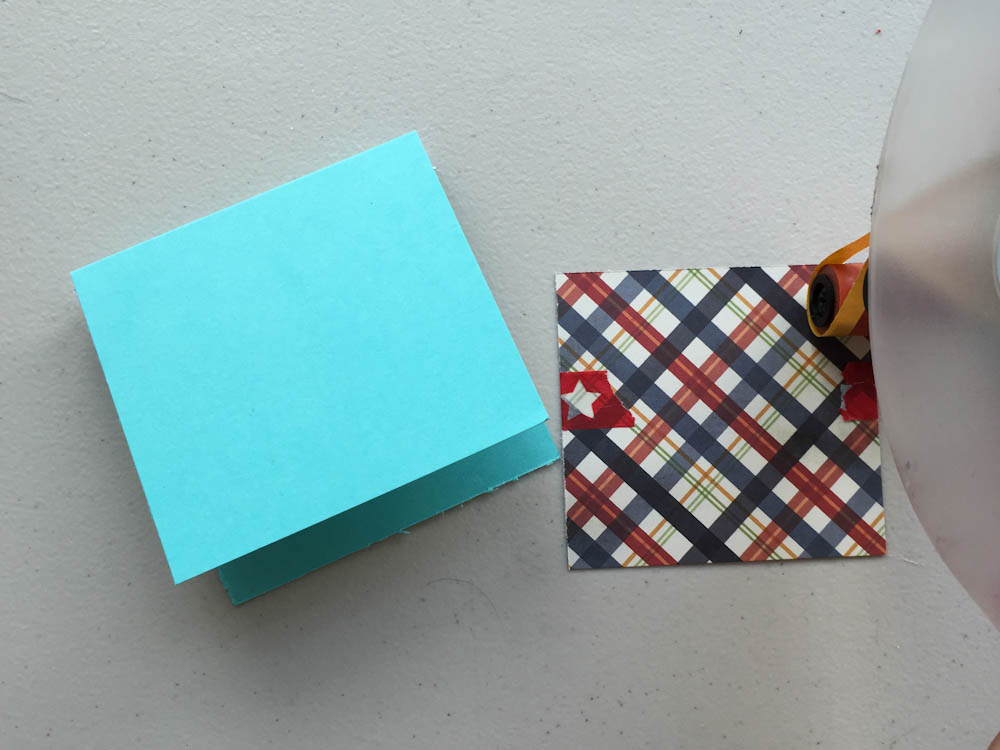 Step 3:
Choose some teacher- or school-themed patterned paper. Trim the paper to 3″ x 3¼". Adhere the patterned paper to the front of the Post-It Note holder.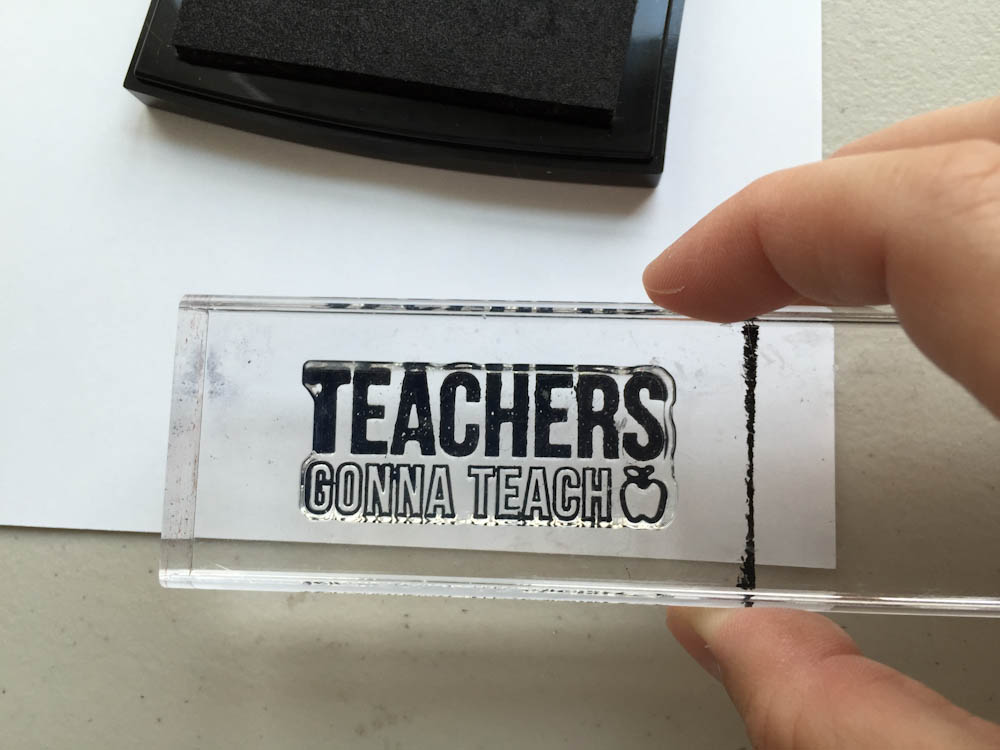 Step 4:
Choose a stamp to embellish the front of your sticky note holder. Stamp the image on a new piece of paper and trim out as necessary.

Step 5:
Adhere your stamped sentiment to the front of the patterned paper. Add extra color to the stamp with markers, if you'd like. For an extra decorative touch, try adding some washi tape.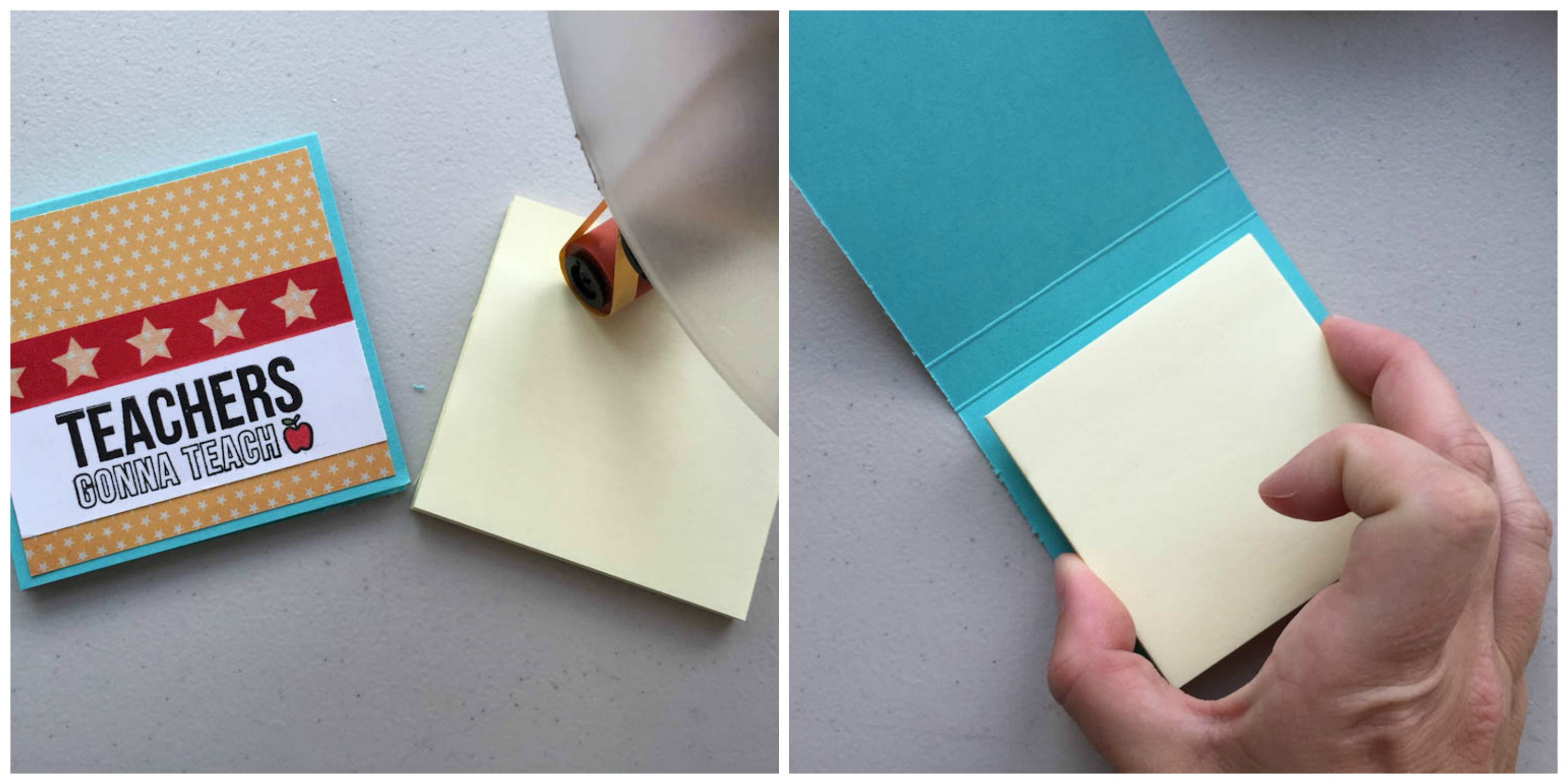 Step 6:
Insert a sticky note pad on the inside. It helps to use some extra adhesive on the bottom of the pad to ensure that it will stay nice and secure during use.
Will you be gifting your kids' teachers with any handmade items this year? Let us know your ideas in the comments!