Do-it-yourself photography backdrops can be cheap and easy to make. They can give your portraits or photobooth photos that extra pop to really stand out from the crowd.
Here are 15 ideas for creating your own backdrop.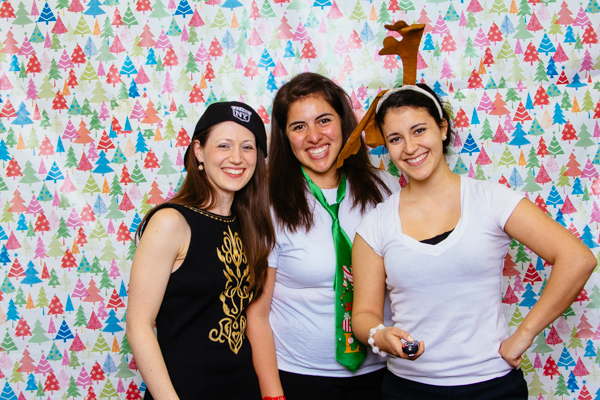 1. Wrapping Paper
Looking for something festive? Maybe a backdrop for Christmas, a birthday party, or Valentine's day? Wrapping paper is a cheap and easy solution. Tape it to a wall or a piece of foam core. Make sure to use invisible tape and to look for wrapping paper that is not very reflective.
2. Wood
Wood is relatively cheap and can be fashioned into a pretty sturdy backdrop that can see many uses. It doesn't need to be complicated (although it can be if you have the skill) and can be as simple as nailing 1x4s to one another. There are a ton of choices at your local home improvement store.
3. Tinsel, fringe or garland
Party stores are full of tinsel and garland streamers that can be strung together to make colorful or shiny backdrops for just a few dollars. Try layering different colors or materials to make a random pattern as your backdrop.
4. Crepe paper
Crepe paper can also be found at party stores for cheap. You can find them in rolls of streamers or in sheets used for table clothes. Tie them to the top of your backdrop stand or tape them to the top of a wall. They can be draped down in rows or you can twist them individually or in strands of several to get a mix of colors and textures.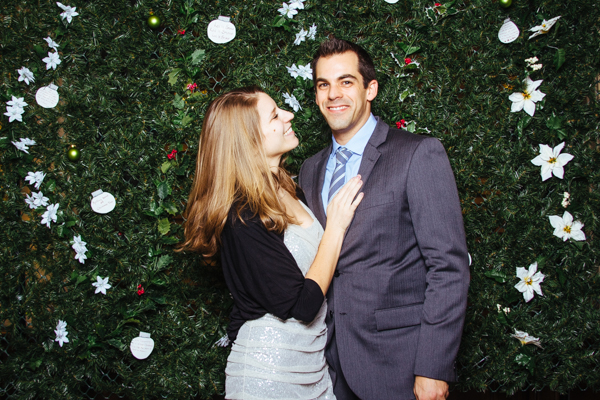 5. Fake foliage
I've had some luck finding fake flowers and shrubs at craft stores. Often times, you will find these things on sale at the end of a season and can pick up a lot of face foliage for not very much cash. You can zip tie the strands of foliage together or you can use chicken wire as backing and zip tie the foliage to the wire.
6. Sticky notes
Sticky notes, artfully and colorfully arranged can be an easy way to add some color to a wall. Of course, it is time consuming to put them up and take them down, but that is part of what makes a sticky note backdrop so cool.
7. Construction paper
If your budget does not allow for seamless photography backdrop paper, you can likely get away with using plain construction paper. Some craft stores even sell rolls of white or black and you can often find butcher paper or brown craft paper as an alternative.
8. Newspaper
A grungy or gritty alternative backdrop can be newspaper. Artfully arranged, newspaper is interesting but not distracting. It's also about as cheap as backdrops get.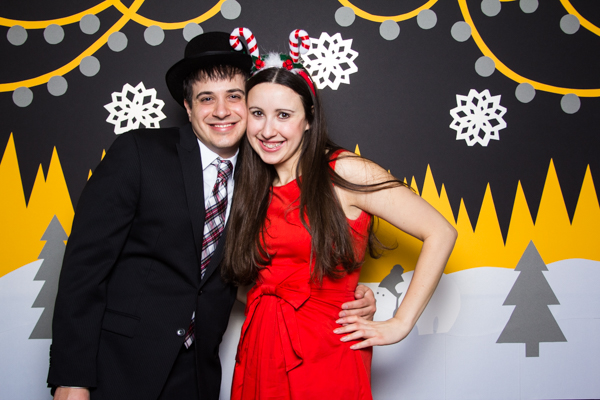 9. Foam core
Sheets of foam core come in many different colors, but are most commonly found in white and black. The rigidity is nice for having a backdrop without seams, wrinkles, or creases. You can also paste paper on top for additional design possibilities.
10. Curtains and sheets, shower curtain
A trip to your local home goods store can yield a treasure chest of awesome backdrops in every color, shape, texture and size imaginable. Look in the curtain section, the bath section and the bedding section.
11. Corrugated aluminum
Home improvement stores have big sheets of corrugated aluminum. They are usually used as siding for sheds or roof materials, but have a nice texture and reflectivity for certain looks.
12. Spray paint
Take any of the items on this list and make them your own with a can of spray paint.
13. Christmas lights
In December, stock up on those mini holiday lights. Strung up on a background stand and thrown out of focus, the lights create a wonderful bokeh effect.
14. Ribbon
Ribbon can be easily found for cheap and in every imaginable color. String ribbon vertically or horizontally for different looks.
15. Fencing
As mentioned before, chicken wire is great for attaching foliage, but it is also versatile for attaching ribbon, paper, tinsel, among other things. It is light weight and easy to transport. Home improvement stores also sell plastic fencing that has a similar effect.
What are your DIY backdrop ideas?