A locket is a timeless classic — a piece of jewelry that allows you to wear a meaningful photo or piece of art close to your heart. It's easier than you think to create your own, personalized DIY locket. This is a jewelry project that requires no special skills or tools, just a few basic supplies and less than fifteen minutes of your time.
Here's how to create your own DIY locket quickly and easily.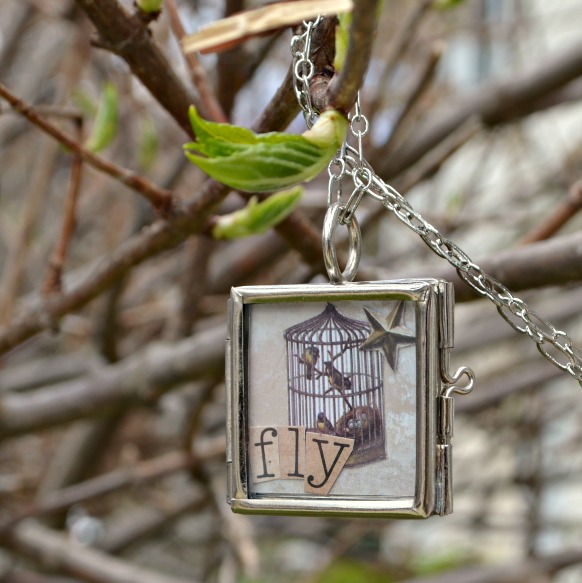 Materials:
Scrapbook paper, photo or artwork
Decoupage and brush
Scissors
Chain and clasp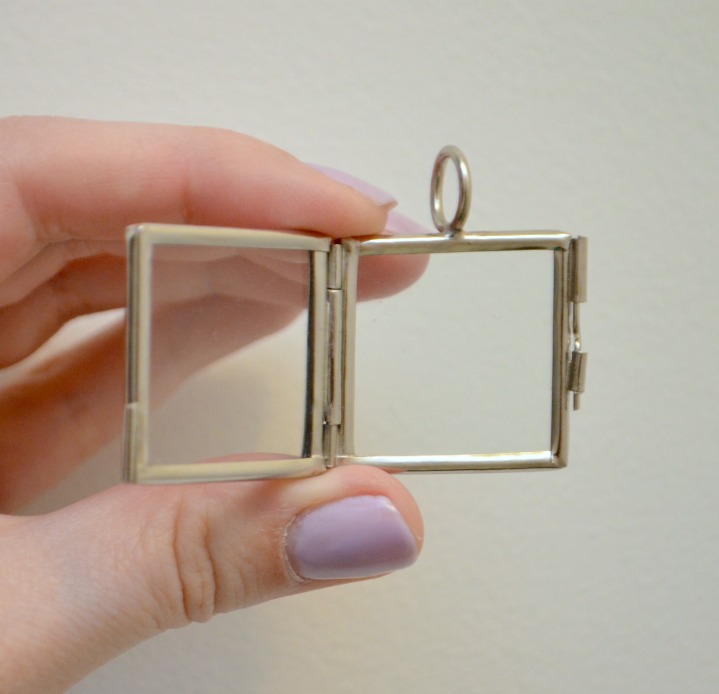 Step 1: Create your locket insert.
For this particular locket, I decided to create a little mini-collage made from scrapbook paper elements. You can also use a favorite photo if you like, or any type of artwork as long as it fits inside the locket. Trim it to size, in this case a 1×1″ square.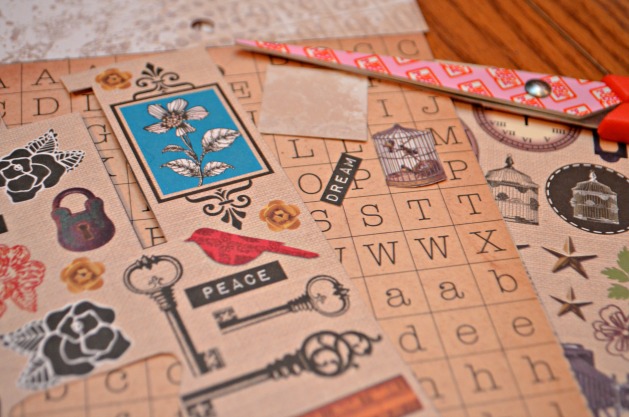 For my collage, I trimmed a square, neutral background. Then, I cut around the edges of a bird cage, the letters for the word "fly" and a small star, and attached them in the center with a thin layer of decoupage.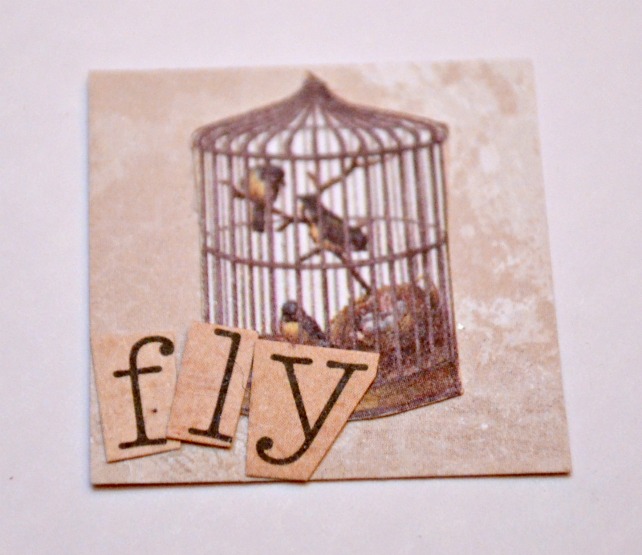 Step 2: Place your insert inside the locket.
Once my collage was totally dry, I placed it inside my glass locket and fastened the hook on the side. If you want to make it permanent, you can glue the insert to the back of the locket, but I like the idea of being able to change out what's inside.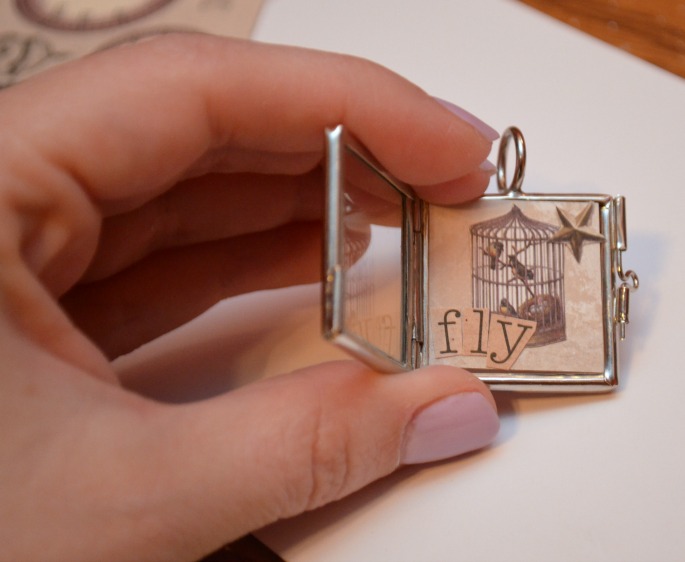 Step 3: Add a chain.
If you have or buy a chain that already has a clasp, all you have to do is feed it through the hole on the top of the locket and it's ready to wear! If not, cut your chain to whatever length you like, then use pliers to add a jump ring to one end and a jump ring and clasp to the other.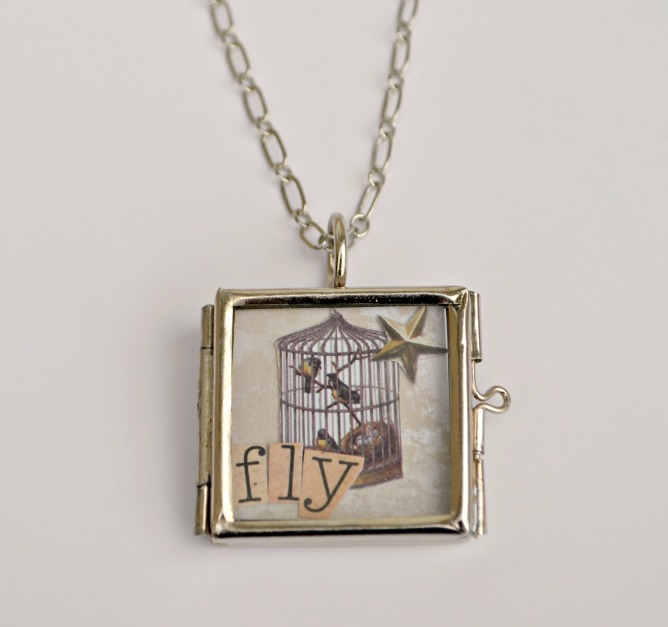 That's all there is to it! Here's an example of how the same locket can be used as a way to display a special piece of art created by a special kiddo in your life. My son drew this picture for me a few years ago; it's supposed to be the two of us in a field of his favorite "flowers," dandelions.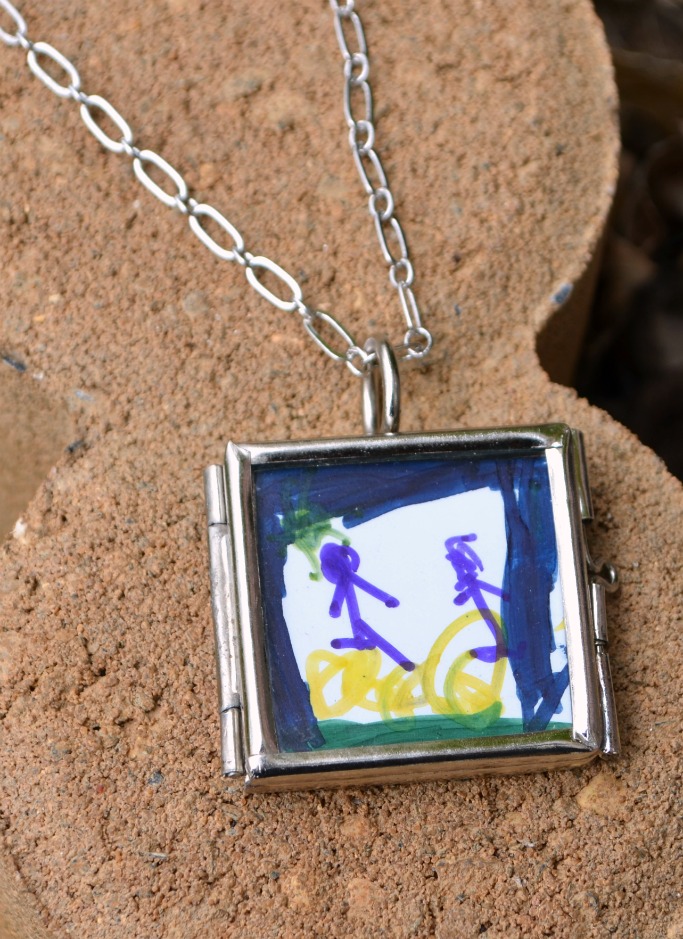 These glass lockets are available in a variety of other shapes, like rectangles, circles, octagons, diamonds and more, so you can choose the one that best fits your style. Then, all you have to do is fill it with something special. What would you put in your DIY locket?