If you're cranking out a lot of jewelry, you can already see how quickly it can pile up, get tangled and take over your entire home. So why not go ahead and use your many crafty skills to make jewelry holders and organizers?
If your crafty skills stop at jewelry making, here's another idea: Enlist a friend who sews, knits or crochets to help you. Maybe you can even make a trade!
We did all the heavy lifting for you and rounded up some of our favorite DIY jewelry holders and organizers from right here on Craftsy. Whether you knit, sew, or crochet, there's an organizer to help get your jewelry under control.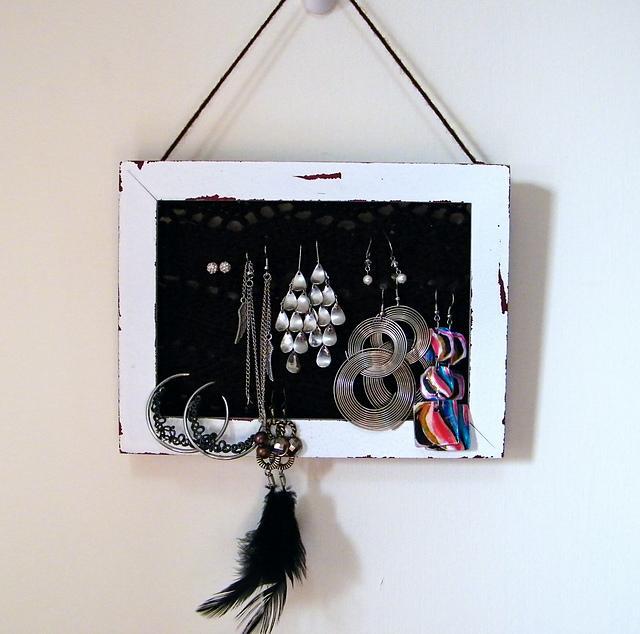 Photo via Craftsy member mindylewis678
Lace Jewelry Holder
Have some knitting skills? Knit up a quick piece of lace and pop it in a used frame. It's inexpensive, especially if you use yarn from your stash.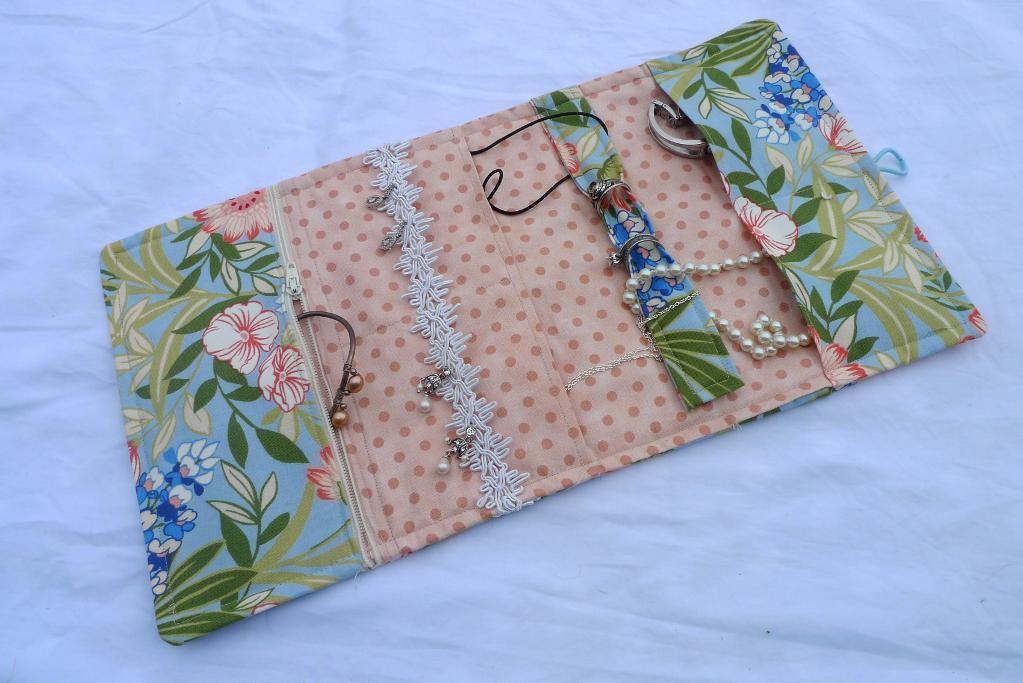 Photo via Craftsy member cgomez113
Jewelry Clutch
Break out that sewing machine and work up this simple clutch project that holds your most treasured baubles. It's ideal for travel, but you can also tuck it into a drawer at home if you're short on space.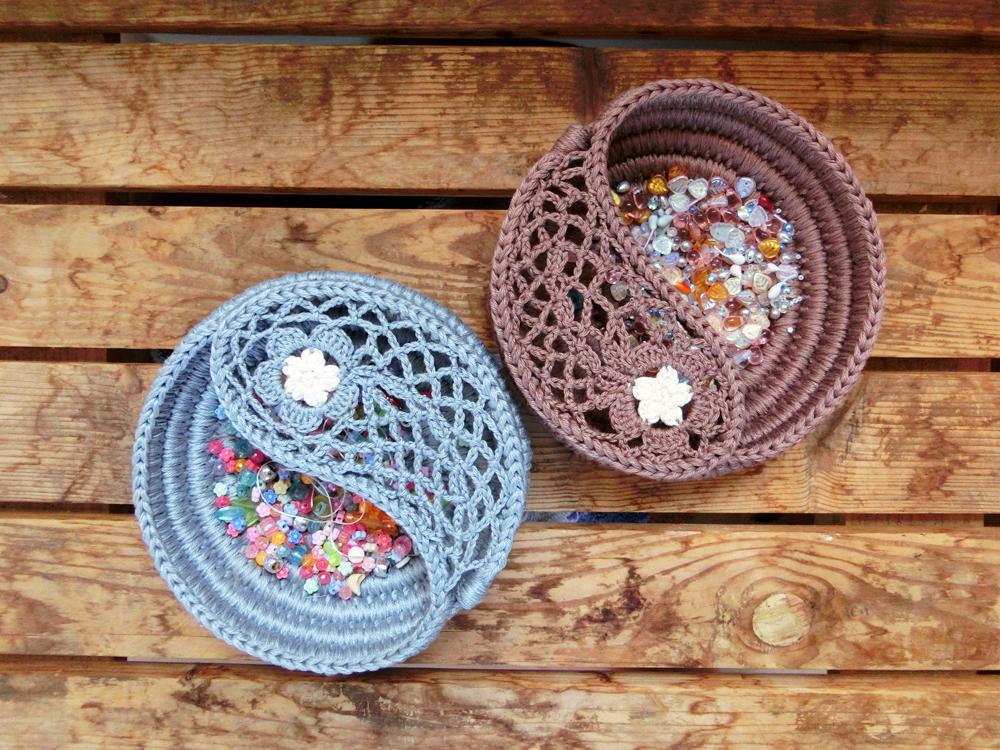 Photo via Craftsy member Galit Grosz Cabot
Crochet Bowl – Yin Yang Jewelry Dish
Can you believe that these dishes were created using a braided rope? These little dishes would look great on top of a dresser to hold rings or any other jewelry that you wear daily. As you can see from the photo, it's also a great place to store your beautiful beads while you work!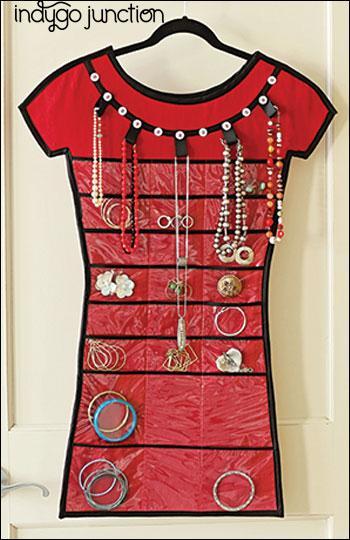 Photo via Craftsy member Indygo Junction
Store in Style Hanging Jewelry Organizer
Grab a durable fabric like denim or upholstery to sew this organizer. This is perfect for hanging just inside your closet or on the back of a door. If you find it handy, you can even make one more to hold all your jewelry supplies!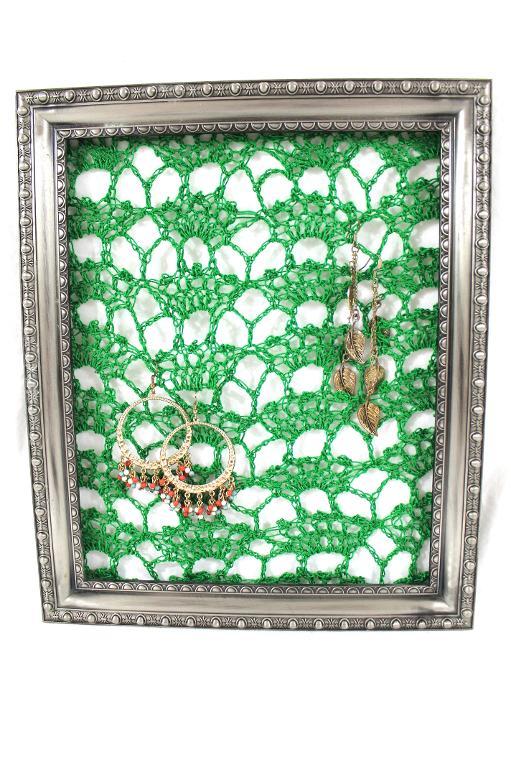 Photo via Craftsy member abigailology
Economic Studies Jewelry Holder
Here's a great jewelry holder for you crocheters. Upcycle an old frame and toss in a crocheted piece that can put all your best jewelry in the spotlight. Can't crochet? Find a doily that fits into the frame as a substitute.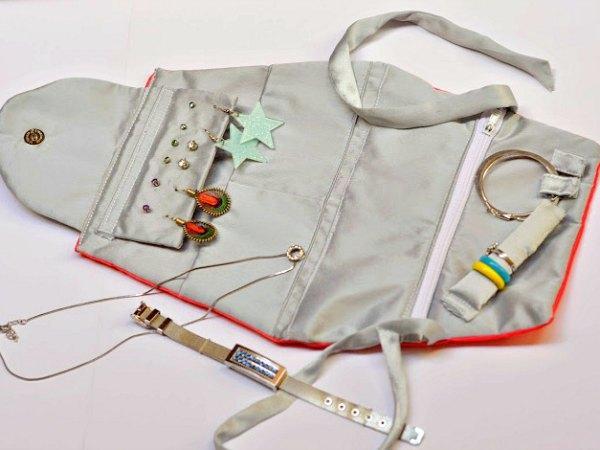 Photo via Craftsy member Deby Coles
Jewelry Purse
There's a place for every type of jewelry here, including rings. I love designer Deby Coles's suggestion: If you're gifting jewelry, why not go ahead and include this as part of the gift, too? You can make it in a practical cotton or make it a little fancier with satin or another luxurious fabric.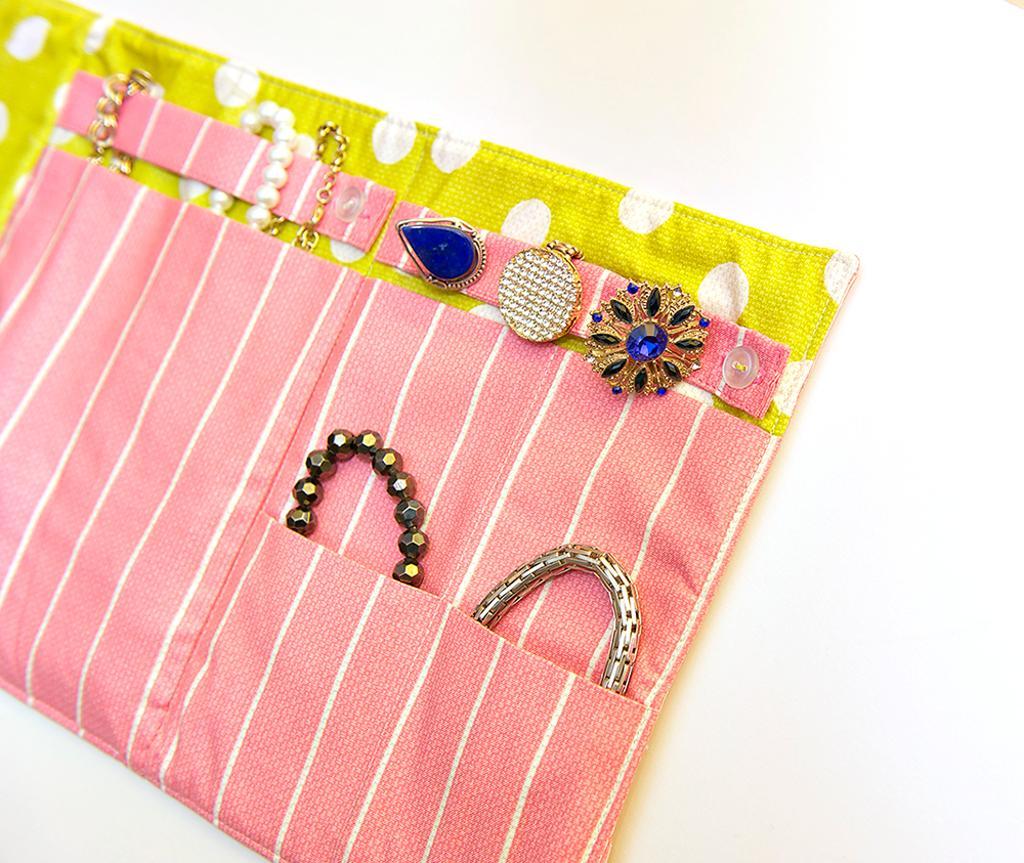 Photo via Craftsy member MODKID
Jewelry Roll
I love that this tutorial even thought about those pretty brooches and where to put them. The little buttoned strip makes it easy to add and remove brooches, necklaces and anything else that you don't want to get tangled. Plus, you can use the pattern for all kinds of things, including school supplies, knitting needles, art supplies and more.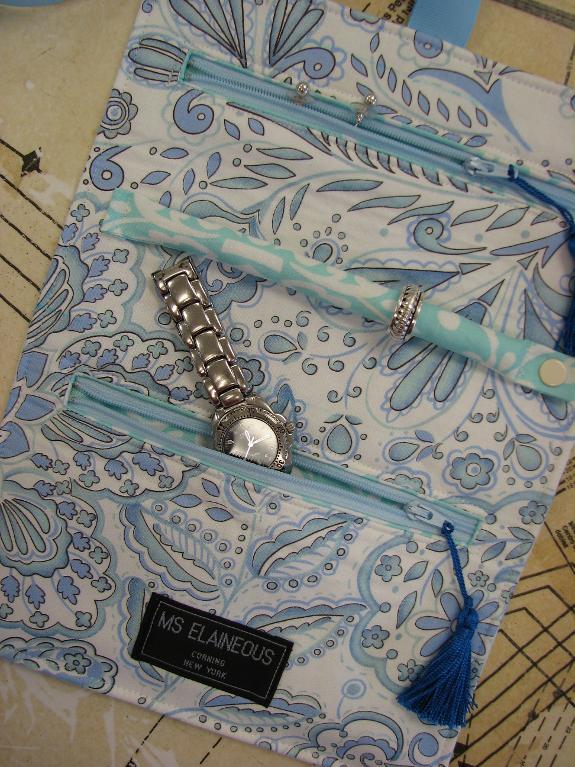 Photo via Craftsy member Ms. Elaineous
Jewelry Wallet
Need zippered pouches to organize your jewelry? This is the sewing tutorial for you. The techniques you use in this tutorial will help you make neater interior pockets and put on snaps like a pro.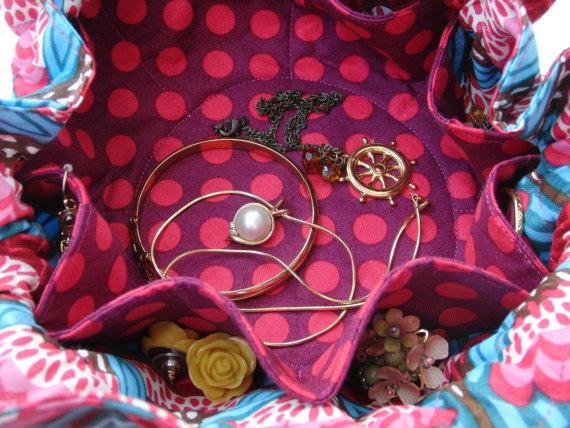 Photo via Craftsy member plaidscottie
Weekender Jewelry Pouch
Just need to carry enough jewelry for a day or two? This pouch is awesome for tucking your treasures but not taking up a lot of space. Tuck smaller pieces into the side pockets, while the less-likely-to-tangle pieces can be stacked in the middle.