Clutter, clutter, everywhere! Can you relate?  If you hope to turn your house into a relaxing retreat, you can tackle it room-by-room and use fabric and some sewing skills to literally transform your space! These clever DIY fabric projects are easy to sew and can be customized for your living space to help conceal clutter.
Here are some quick DIY fabric projects for the home to turn a disorganized space to a much prettier place!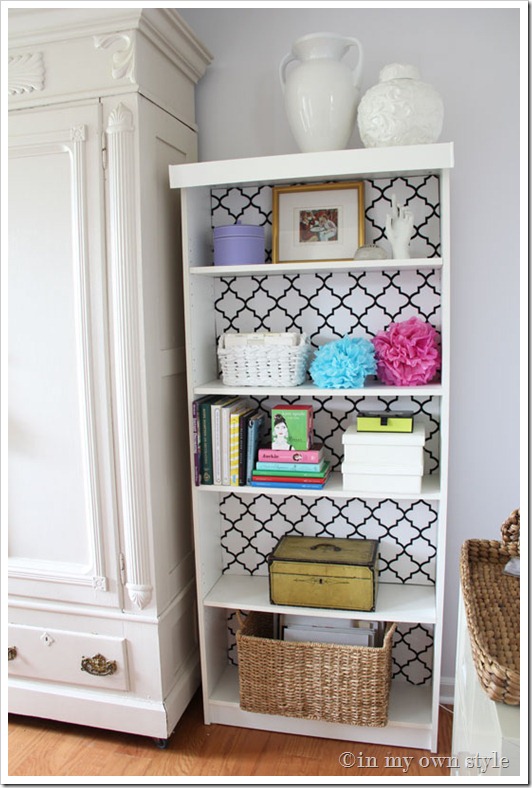 Photo via In My Own Style
Fabric bookcase makeover
Fabric can really help tie together a space, especially when you use it in unexpected places. Diane used a stylish, black-and-white fabric print to cover an IKEA Billy Bookcase, defining the shelves and giving them a modern makeover. You won't believe the simple and inexpensive materials she used to get the look!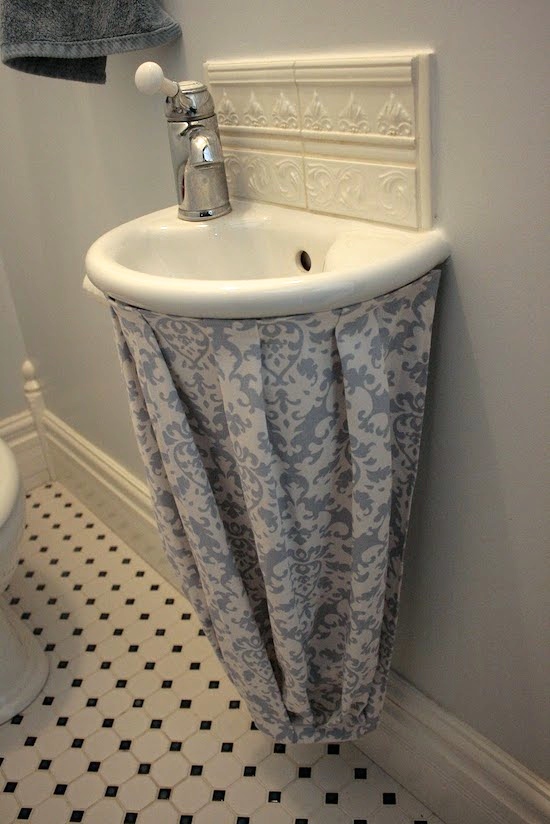 Photo via Craft Buds
Sink skirt
Do you have a little bathroom sink with the pipes still visible? When working with small spaces, fabric does the trick to hide those unpretty plumbing fixtures! This Sink Skirt by Mary covers the sink parts, and she includes a helpful tutorial to help you sew your own.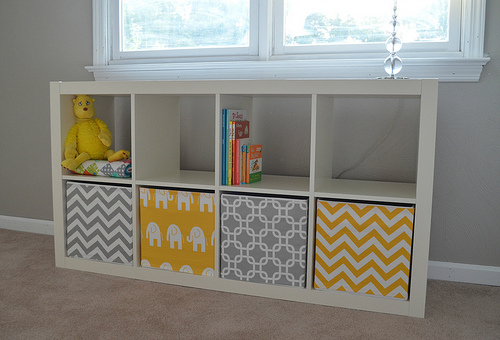 Photo via Sew Crafty Jess
Fabric-covered bins
Do you have some of those plain white fabric bins that go into bookcases to organize odds and ends? Covering bins in fabric is a great way to store craft supplies or children's toys! Take a cue from Jessica and revamp those simple boxes to show off your favorite fabric prints! Simply measure, sew a fabric tube and slide it over a storage container.
Photo via Little Red Roost
Bookcase skirt
Gather fabric and add decorative nails to make this bookcase skirt from fabric. It's the perfect way to cover up a collection of assorted board games or other odds and ends that you want to stow away without showcasing in your living room.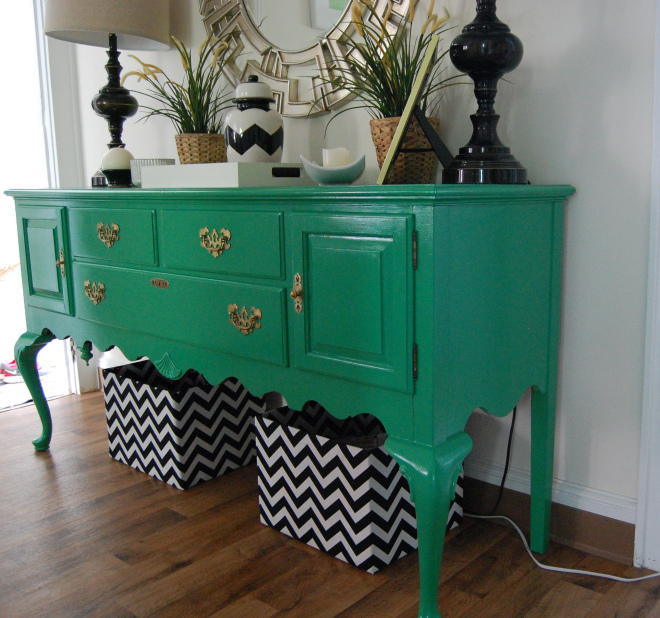 Photo via Made2Style
Diaper box fabric makeover
If you have a baby at home (or know somebody who does), you surely have an old diaper box around. Transform any unused cardboard box into a sleek hiding place for cords and other cabinet clutter when you wrap it in fabric. Get the tutorial for these easy fabric covered diaper boxes at Made2Style.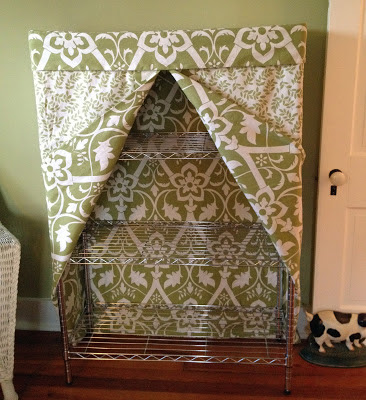 Photo via City Dog Country Dog Home
Fabric cover for wire shelves
If exposed shelving is your go-to storage solution, read how Dianne covered up the clutter on her wire utility shelves with fabric "drapes." With a little creativity, you can use DIY fabric projects to make sweet and simple changes to your home decor that won't break the bank. Read more about the easy fabric cover for wire shelves!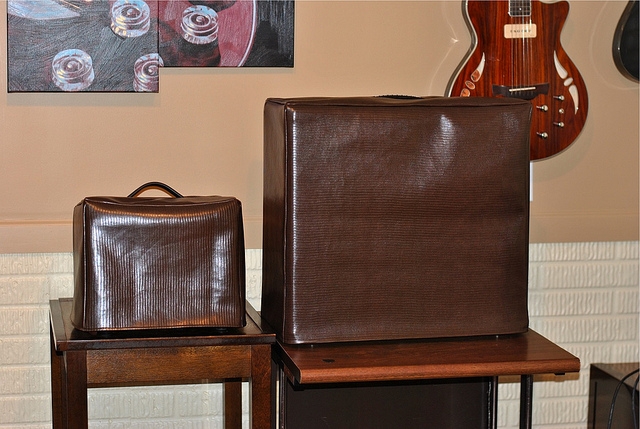 Photo via Lindsay Sews
Slipcovers for everything
If you can't live without electronics cluttering up your living space, you can at least spruce them up with some DIY slipcovers. These custom amp slipcovers can be sewn by measuring the height, width and depth of an object and sewing a simple 5-sided box. You could use the same idea to make a slipcover for your sewing machine or serger! You can visit The Inspired Room to see how this idea can also be adapted to cover a computer screen, along with some other fabric projects for the home.

Want to learn more about making your own slipcovers? Learn from expert Cherie Killilea how to make your own in Craftsy's Custom-Fit Slipcovers: Chairs and give your living space a uniform, less-cluttered look with a little help from fabric.
Sign me up!
Which room in your home collects the most clutter?