Years ago, I had a major moment with Debbie Bliss Como yarn. It was a gorgeous, soft blend of 90 percent wool and 10 percent cashmere. I could make one cowl with two skeins of yarn, and one holiday season I made a cowl for everyone I knew. One day I went online to see if I could restock, and I found out it was discontinued. My heart sank.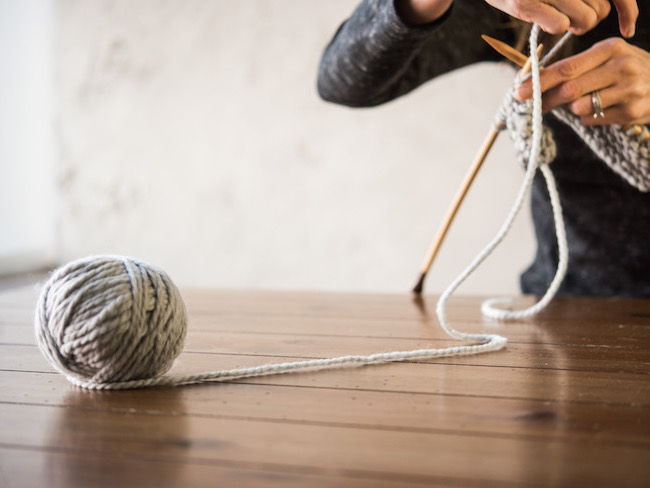 Has this ever happened to you? You looked for your favorite yarn and — oh no! — it has been discontinued.
It's so disappointing when one of our favorite yarns is discontinued. When this happens, though, you have two choices: buy up every last ounce that's left in the world or try to figure out another way to use what you have left of the yarn.
Resources for finding discontinued yarn
Ask your friends.
Spread the word that you're looking for this particular yarn. Post on Facebook, tell your stitch group, shout it from the mountains! You never know when someone might have a skein they are willing to part with.
Check your LYS (local yarn store).
If the yarn is recently discontinued, it's possible that your LYS has a few balls left. If they do, the discontinued yarn might even be on sale!
Check online stores.
Online stores may also have sales to get rid of what's left of their discontinued yarn. If you're lucky, you'll find several skeins in one shop. If not, you might have to buy skeins from a couple of different places. But who cares as long as you get your hands on that yarn?
There's also a really handy online store that specializes in discontinued yarn called Discontinued Brand Name Yarn. You can search by weight, or just use the search bar at the top to get right to the point. (For knitters who want to reduce their stash, the site also sells on consignment.)
Check online stores with used items.
Stitchers often try to unload their stashes on sites like eBay or even Ravelry. Check there to see if anyone has your precious discontinued yarn. Check back often, because you never know when a new listing might pop up.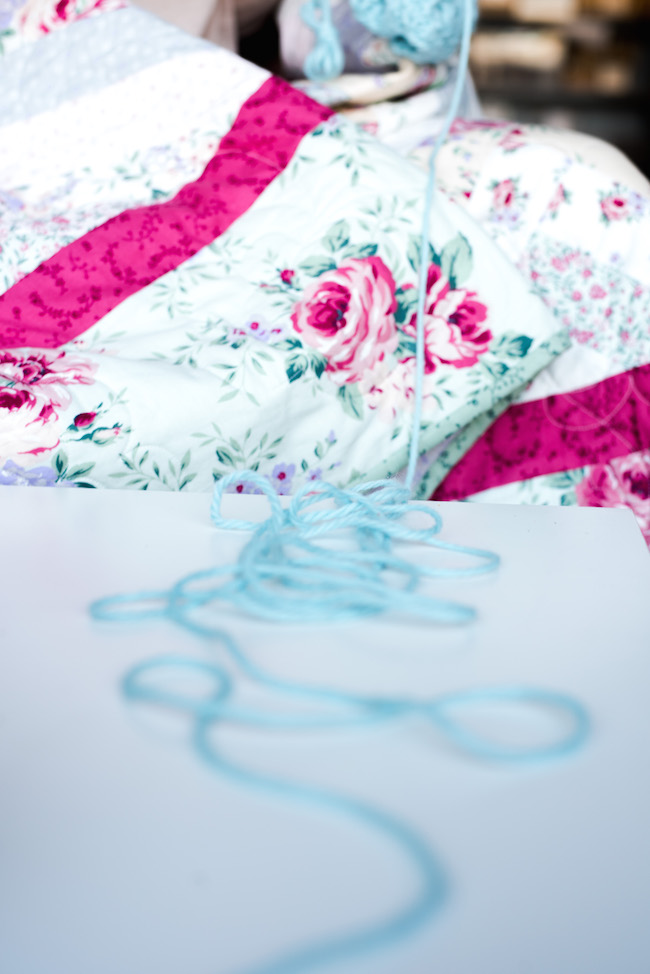 Dealing with the loss of a discontinued yarn
Let's say you can't find more of the discontinued yarn, but you have some left in your stash. Or maybe you had your heart set on a specific project to use that yarn with, but you need more yarn to stitch it. If that's your situation, you have a couple of options:
Stitch a smaller project.
If you haven't started on the project yet, it's not too late to go ahead with a smaller project. If you were making a sweater, consider a shawl instead. 
But if you already started on the project and are pretty sure you might run out of yarn, you could rip out what you have and start over with another yarn. If that makes you feel sick…
Mix in another yarn.
Find a yarn that's a similar weight and fiber, then add your own color blocking or stripes. If you have a lot of the discontinued yarn and just feel queasy about not having enough, you could always add a second color just as a border. This could work well for anything from sock toes and cuffs to sweater hems, shawl borders, and more. (We have more ideas for mixing yarn here.)
3. Find a similar yarn.
You won't always be able to easily replace a discontinued yarn, but you sometimes can find a replacement that's close. Occasionally when companies discontinue a yarn, they will offer up a substitute from their own collection that's similar. Check the company's web site or blog for more info.
If that's not possible, use the rules of yarn substitution to find another yarn out there with a similar weight, fiber, and drape. Yarn Substitution Made Easy with Kellie Nuss is a great resource for knitters who are new to subbing.
Has your favorite yarn been discontinued? How did you deal with your loss? Tell us about it in the comments!