Getting the right tools for you when it comes to cake decorating is essential. Feeling confident and at ease with equipment can take a little time, but if something just isn't working for you it really helps to test the alternatives out there!
Most bakers and decorators (us included) swear by a good quality stand up mixer, but if you work differently and feel like it's whipping you up into a frenzy instead of whipping up a delight then here's our quick list of pros and cons for different mixers.

Photos via Juniper Cakery
Stand mixers
Stand mixers are exactly what they're called. They consist of a mixing bowl that sits into the base of a stand which also holds a variety of detachable attachments ready to mix or whip up batter, cream, dough etc.
Pros
Pro no. 01: Helping hands!
If you're a baker you'll know that an extra pair of hands are a godsend in the kitchen – stand mixers are just that! Simply set it to work and you can get on with your other jobs checking every so often on your mix!
Pro no. 02: Built to last!
Have you ever used a hand-held mixer and after about ten minutes it cuts out or seeps smoke? That's usually a bad sign that either your hand-held needs a rest, or to be replaced! This almost never happens with good quality stand alone mixers because they're built to withstand hours upon hours of use making them the perfect investment for any baking professional or enthusiast.
Pro no. 03: Even stevens!
Even incorporation of ingredients is a must and most stand mixers will either have a function to automatically turn the bowl for you or the beater itself will move accordingly to ensure it covers every inch. Multiple speed settings and different attachments also make stand mixers a dream to us – they offer more versatility too so baking and even cooking needn't be a bore.
Cons
Con no. 01: Finding Space!
Many stand mixers are large which could be a problem storage-wise. If you don't have the work space for one consider clearing a cupboard out to store it in! When it comes to transporting your mixer from storage take care not to drop it as not only could it be the cause of a broken toe or two, you're looking at an expensive piece of machinery to replace/repair.
Con no. 02: Is the price right?
Stand mixers can cost hundreds of dollars depending on brand. If you're considering investing in one make sure it's right for you. Research before you splash the cash.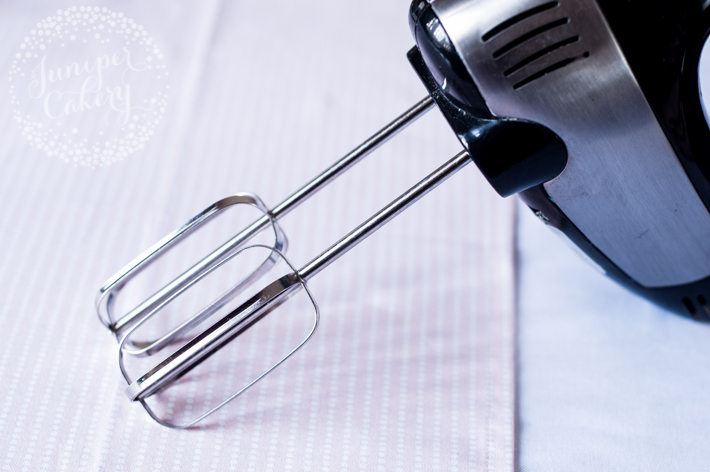 Hand-held mixers
Mixers that are hand-held involve you holding a small mixer that features detachable double beaters or even dough hooks over a bowl that you hold and control yourself.
Pros
Pro no. 01: Back up!
They make great backup mixers! Accidents can happen in the kitchen but with small hand-held mixer tucked away just incase there's no need to panic.
Pro no. 02: Save some pennies!
They're also pretty inexpensive next to a stand mixer which is great if you're short on dimes at the moment
Pro no. 03: Small yet mighty!
They're small and generally compact which makes them easy to store away and just as easy to whip out and get going in a jiffy.
Cons
Con no. 01: Mean business!
While they have their uses they're not a wise investment if you use a mixer regularly or whip up batter and dough in large volumes. If you mean business a hand-held may not be for you.
Con no. 02: No spare hands!
Hand-held mean just that and with lots of other things to do to make beautiful cakes and treats being too occupied with whisking and mixing can mean other jobs have to wait!
Con no. 03: Mess it up!
If you tilt or hold the mixing bowl wrong you could end up with an unsightly mess. Stand mixers hold the bowl and some rotate it for you which takes splatter out of the equation.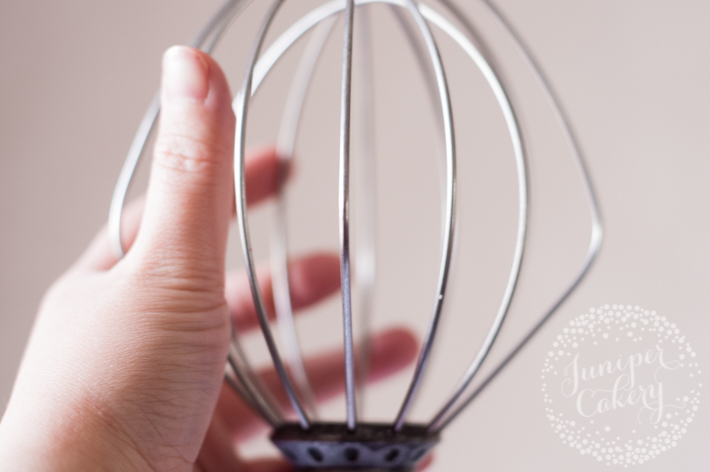 Con no. 04: Don't get too attached!
One of the best things about stand mixer are the attachments you can purchase or use to make all kinds of treats like cookie dough, whipped cream, consistent batter… and even a handy pasta attachment to roll even small sections fondant! With hand mixers the choice of attachments and extras is pretty limited.
Armed with our handy pros and cons we bet you can't wait to get in the kitchen and give your mixers a whirl! Remember to have fun and if something isn't working for you swap and try something else.
How do you prefer to mix it up?