Every quilter needs a stash with different types of fabric prints, ready to go for your next quilting project whenever you are. If you are looking to build your fabric stash, here's a quick overview of different types of fabric prints you can expect to find with examples of each. It's by no means and exhaustive least but should be helpful to keep in mind during your next shopping trip!
Let's explore the core types of fabric prints for quilting!
When it comes to building a fabric stash, many quilters start with their favorite fabric designers or manufacturers and don't stray too far from that list. Others stock up on eye-catching fabrics or sale fabrics, not paying much attention to the print. They go by an impulse and choose whatever fabric draws them in at the moment.
I also know a few quilters who rarely buy fabric prints, but stick mostly to solids or their own hand-dyed fabrics. Creating their own fabric prints is part of the fun of quilting.
But for most quilters know that its helpful to keep a few core fabric prints of different themes and category handy. Doing so will round out your stash of fabric prints and ensure you're ready for any project!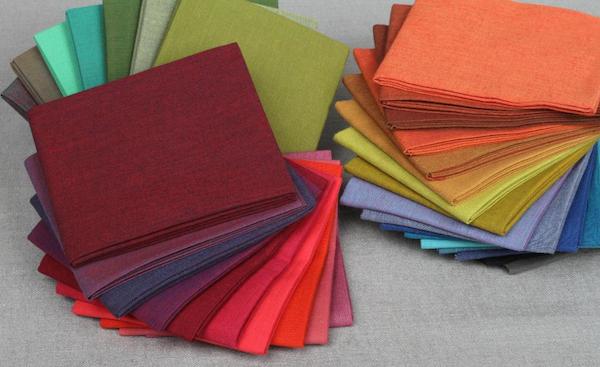 Solid fabric
While they are not prints, solid fabrics are important counterparts to your print fabric collection. These basics and background fabrics come in every color imaginable, ready to be paired with different types of fabric prints. They are great stash builders and are fun to work with on their own or paired with patterned fabric.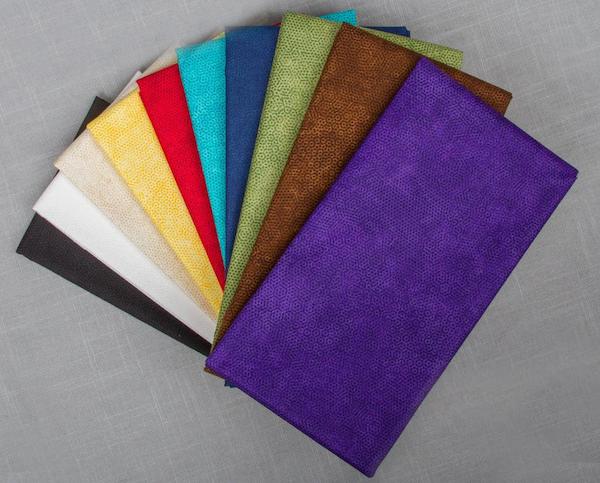 Blenders and monochromatic prints
Monochromatic fabrics, or one-color prints, are often called blenders in the fabric industry. Like the name says, they blend well with other prints used in a quilt.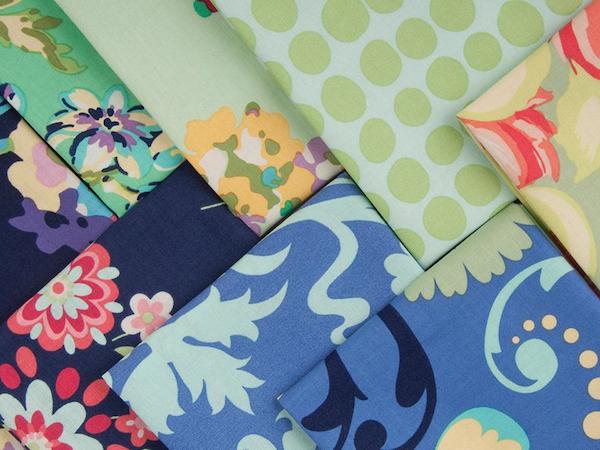 Florals fabric
Florals are a major category in the world of fabric prints. You could choose one or two floral prints and pair them with coordinating solids and blenders for your quilt top.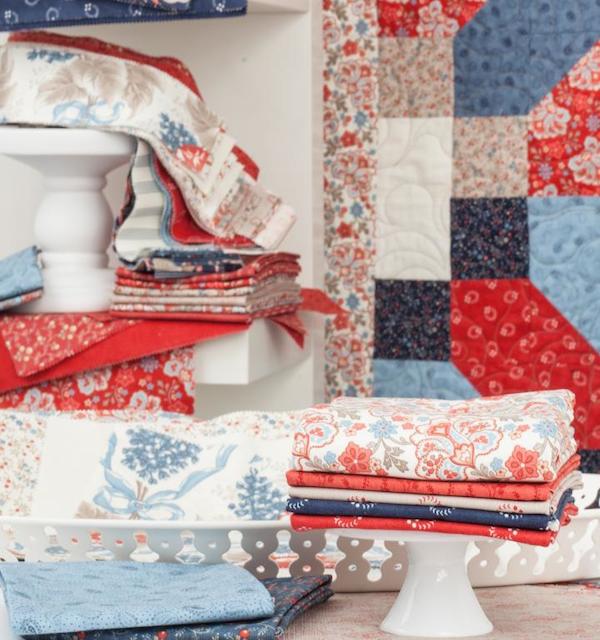 Traditional fabric
Crossing over into both blenders and florals, traditional fabrics includes a variety of fun prints from paisleys to Civil War prints to reproduction fabrics from the 1800's and 1900's. These fabrics tend to use muted tones and often will incorporate small-scale prints.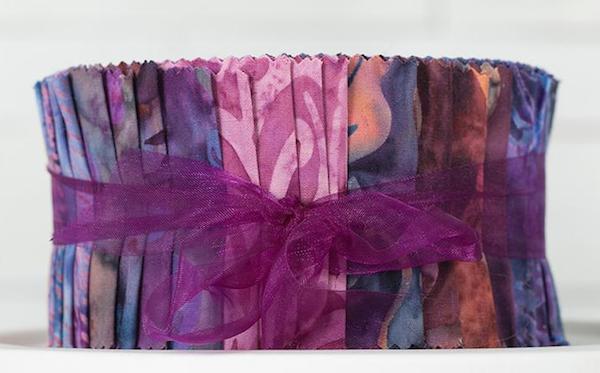 Batik fabrics
Batik fabrics are special because they are traditionally printed using a wax-resist dyeing technique, lending to an organic design that is both unique and does not repeat like a traditional fabric print.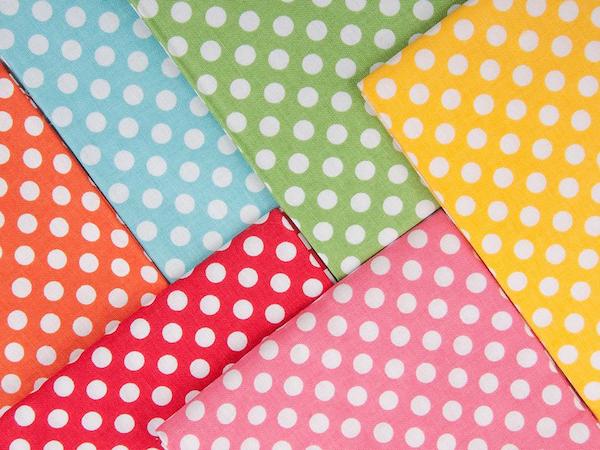 Geometric fabrics
Dots and spots, stripes, chevrons, plaids and gingham fabric prints are great stash builders that can often double as blenders.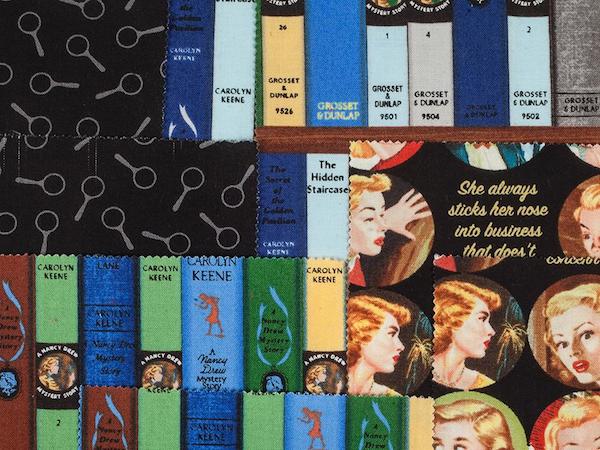 Novelty fabrics
Novelty prints are the fabrics that don't quite fit anywhere else, but that doesn't mean they don't belong in your stash! You might use these fabrics to make great patriotic quilts, Asian-inspired patchwork or baby quilts.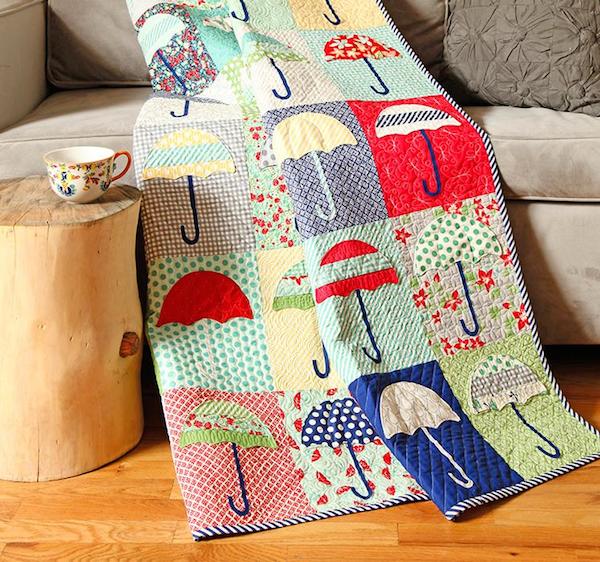 Mixing fabric prints
If you choose to stock your fabric with entire quilting fabric collections, you'll probably see a natural mixture of fabric prints. 
A good rule of thumb is to stock your stash with a variety of fabrics that will play well with others (solids, blenders, simple florals and basic geometric prints), so you don't become overloaded with just one type of fabric print.
[box type="shadow"]
Have you ever wondered how fabric is printed? Take a virtual fabric factory tour and see how its done!
[/box]
What type of fabric print are you always sure to include in your stash?