Die cutting is a wonderful element to add to your paper crafting. The creative possibilities are endless. Scroll down to discover six die cutting tips and tricks. Whether you have an electronic or manual die-cut machine, these tips are sure to help!
Tip #1: Extend the life of your cutting mat
Cutting mats for electronic die-cut machines can get pretty grungy and lose their tackiness after a while. Did you know that you can extend the life of these mats by "re-sticking" them? Follow these steps to make your mat like new again:

Step 1:
Spray your mat with a cleaning solution. I am using Hero Arts Ultra Clean but you can use household products such as a Magic Eraser or Goo Gone.
Step 2:
Scrape the mat with a plastic scraper and remove all existing adhesive and residue.
Step 3:
Cover the entire mat with a two-way glue pen and let dry. Be sure to use a glue that when dry becomes a temporary adhesive. Once the glue dries, your mat will be nice and sticky again.
Note: Consult the manual for your specific machine to be sure the type of glue or adhesive used on these mats is OK to use with your machine.
Tip #2: Get cleaner and more precise cuts
When using an electronic die-cut machine, you may find getting clean cuts to be a challenge. This can especially be a problem when working with intricate images or thick paper. For best results, try enabling the "double cut" option before cutting.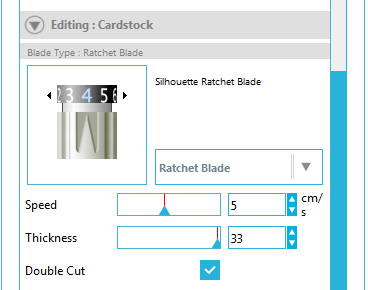 The machine will go over the image twice with the cutting blade, ensuring a nice clean cut through thicker material, such as card stock or fabric.
Tip #3: Create your own chipboard accents
Sometimes intricate die cuts can get lost on your project. Why not add some dimension by turning them into chipboard embellishments? Here's how.

Step 1:
Cut multiple copies of your die cut. (In this demonstration, we used five.)
Step 2:
Apply adhesive to your first die cut, and layer the second one on top.
Tip: Liquid glue is best, as it gives you a bit of time to move the die cut and line things up just right.
Step 4:
Stack and adhere remaining layers on top of each other. The end result will be a die cut with added dimension, similar to chipboard.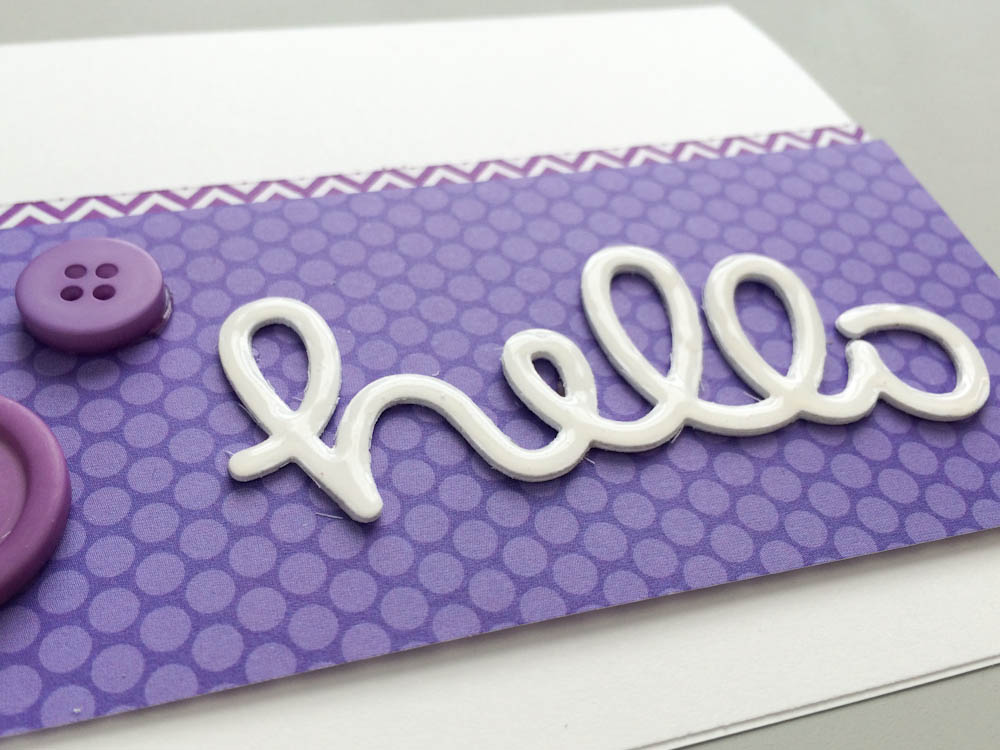 Tip #4: Add shine
To add even more interest to your chipboard piece or die cut, try adding some shine. Add some Ranger Glossy Accents to the top of your die cut. Cover the entire surface evenly and lay the element flat to dry for at least 30 minutes. Once dry, your die cut will have a glossy dimension finish — and look like something you bought in a store!
Tip #5: Ensure die-cut accuracy
Using dies that coordinate with stamps can produce stunning results, but lining the dies up can be tricky. A simple Post-it note can save you a lot of time and frustration!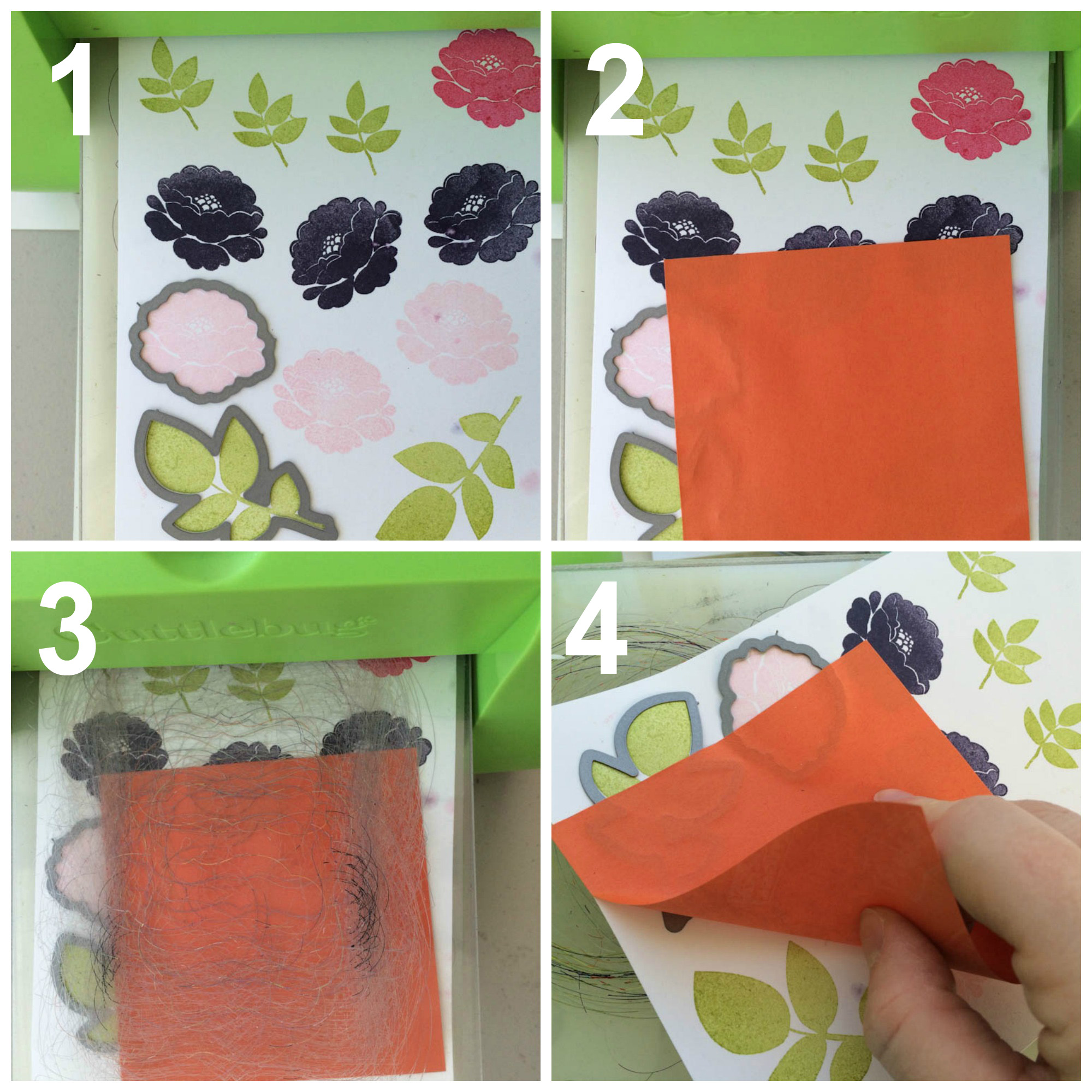 Step 1:
Line up your stamped images and dies on your manual die-cut machine cutting mats.
Step 2:
Take a Post-it Note and press the sticky side down over your die, adhering the die to the stamped images.
Step 3:
Cover your dies and paper with the remaining cutting plate and run through the machine.
Step 4:
Gently peel back and remove the Post-it Note from the die. The cut image should release with ease, as the Post-it adhesive is not strong enough to rip or tear the paper, but it's strong enough to hold things in place while you run things through the machine. You will be left with a stamped image that has been die cut with a perfect border!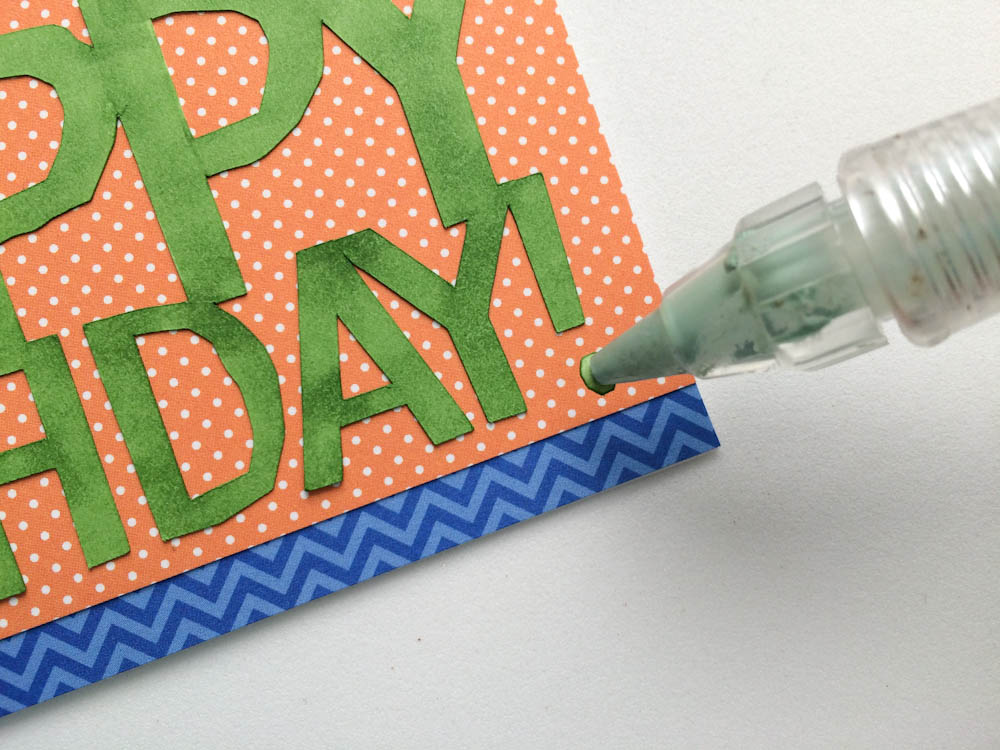 Tip #6: Save your hands from small pieces
To pick up tiny pieces, try using a QuickStik tool. This tool has a gum-like substance on the end that will temporarily stick to the smallest of pieces that are difficult to pick up or position with your fingers.