Great wedding photography is as much about telling the story as much as it is about getting beautiful images. To tell the story completely, you need to capture some of the details.
Here are my top six detail wedding shots to help you tell the story for your clients — and to get beautiful, interesting photos.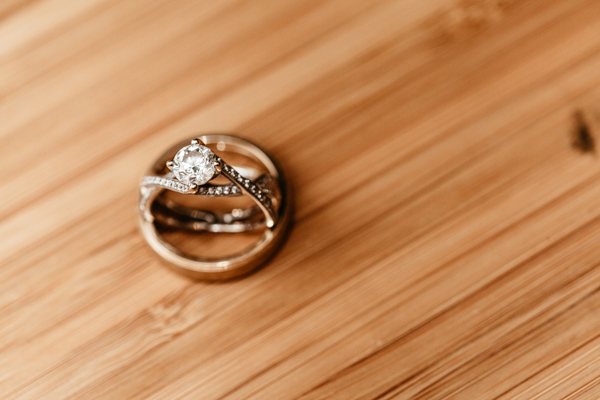 Rings
The rings are a focal point of the day. Rings are the symbol of the promise that the couple will be making on their wedding day. Rings are beautiful objects on their own and can make for great subjects. Typically there are three of them: an engagement ring and two wedding bands, one for the bride and one for the groom.
You can shoot these on their own or in the context of something else, maybe on the program, relevant scripture, or on the bride's flowers. It is helpful to have a macro lens to get a close up shot of the rings.
Dress and shoes
It's likely that the bride will only wear her dress and wedding shoes once. Capturing photos of both could be the best way for you to help preserve the memory of an object that will not last. I like to place the dress in a window for some backlighting or to show more of the texture. I also like to use outdoor locations that are beautiful in themselves.
You can hang the dress from a tree or in a doorway. Speaking of hanging, if the bride doesn't have a nice looking hanger it is helpful to bring one to keep from being forced into using a cheap looking plastic hanger.
Cake
The wedding cake is something that a bride and groom will spend a lot of money on, only to have it devoured by the guests. Photographs will be the only way the couple will remember their cake and all the hard work the baker put into making it. I like to get some wider shots that show the cake in context, where it is sitting and any décor or utensils around it, along with some close up shots that show the detail of the frosting or the cuteness of the topper.
Table cards
Many times, table cards are placed out so that guests can find their seats. The table cards have guest's names on them and corresponding table numbers. Usually these will be arranged in a visually interesting way or in a way that they create a pattern. This is an easy way to make a compelling photo, because of the pattern. It is also a detail that will be forgotten unless you capture it.
Table settings
The way the tables are set up are an expensive part of the decorations for many weddings. Take the time to photograph the menu (if placed out) the actual plate and silverware settings, and the centerpieces. For my own wedding, we spent an inordinate amount of time carefully planning centerpieces and color schemes for our table settings. I would be sad if those things were not recorded after all that effort.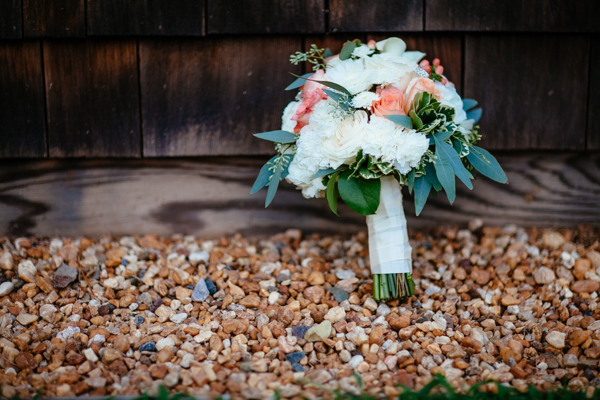 Flowers
Don't forget about the flowers! This is another part of the wedding day that will not last, can be quite expensive, but can make for very beautiful photos. Often the bride will have a bouquet, her bridesmaids will have a different bouquet, the groomsmen will have flowers pinned to their lapel, family will have flowers, and centerpieces will have flowers.
You can shoot these creative arrangements from far away or from close up and get amazing results.
Deliver unforgettable wedding images! Check out Craftsy's collection of fantastic online wedding photography classes and learn to create memorable photos clients will go crazy for!
What are your favorite detail shots to take at a wedding?