Sure, cakes catch eyes at parties and weddings. But if you really want to WOW them, go with a full-blow dessert table!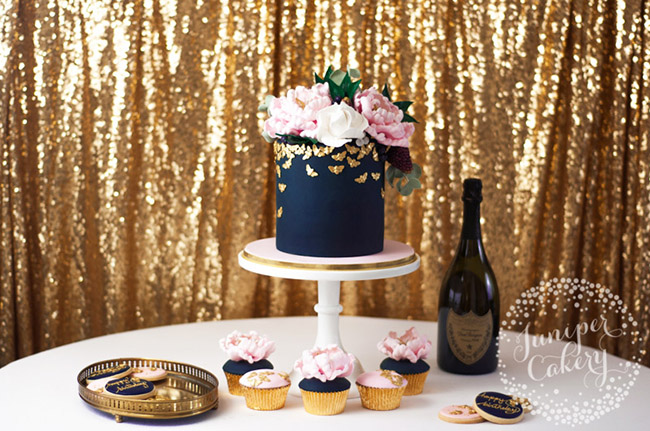 Depending on what your client wants, you can have a lot of fun creating customized designs and a huge selection of sweet treats to match a cake.
Need to design a dessert table? Read on to discover the 5 key elements your design needs.
1. Theme
Dessert tables work best when there's a definite theme running through everything. Otherwise, it starts looking like a hodge-podge of sugary treats.
If your client has no theme in mind, start with the event: A kid's birthday party inspires fun, bright colors and super cool flavors. For a bridal shower, a more elegant color palette paired with gourmet desserts works best.
Most of the time, the client already knows what they want but can't quite see it yet. When this happens ask about other elements of the event: The invitations, the venue the dress code, the decorations…These things might have inspiring design elements!
For example, maybe a couple's wedding invitations include geometric shapes and copper detailing. It makes sense for their dessert table to have the same features. Suggest jewel-shaped chocolate truffles, a cake featuring fondant geometric pieces and edible copper paint–splattered cupcakes.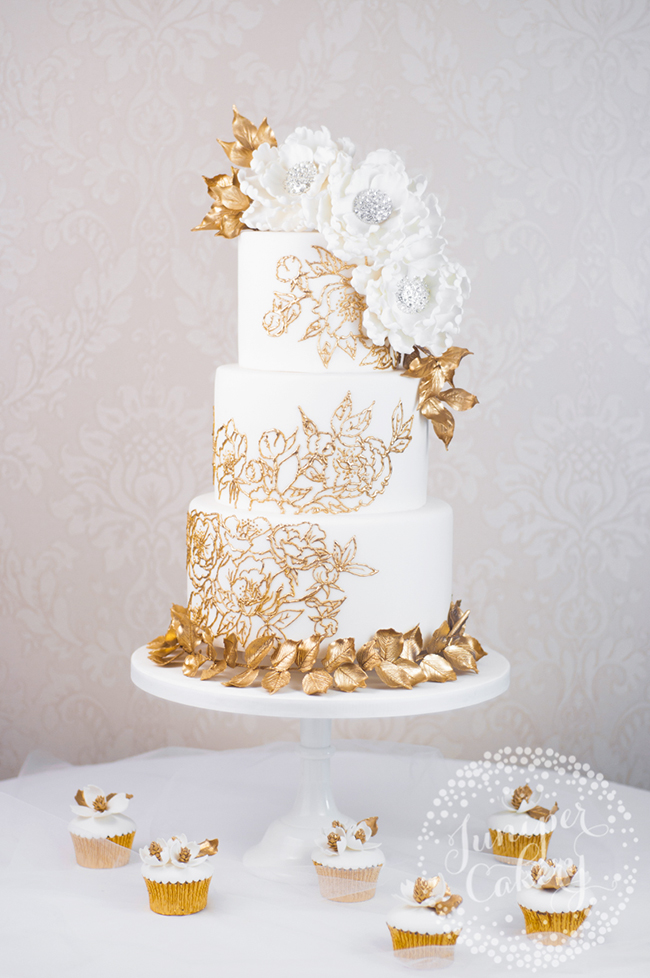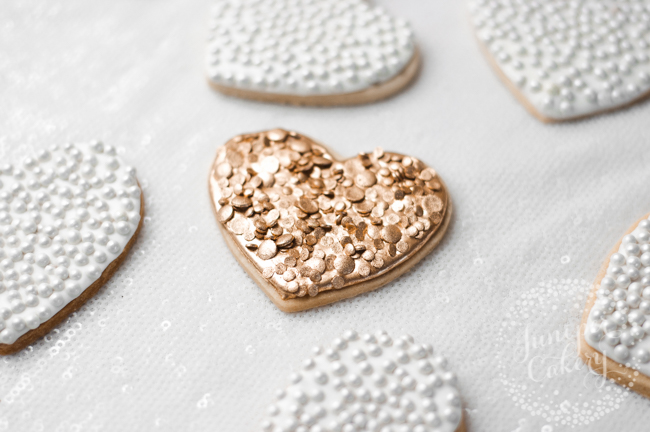 2. Motifs
Incorporating too many different details on every single sweet treat could drive any decorator insane. Instead, take one motif from the center piece (usually the cake) and apply it to other sweet treats.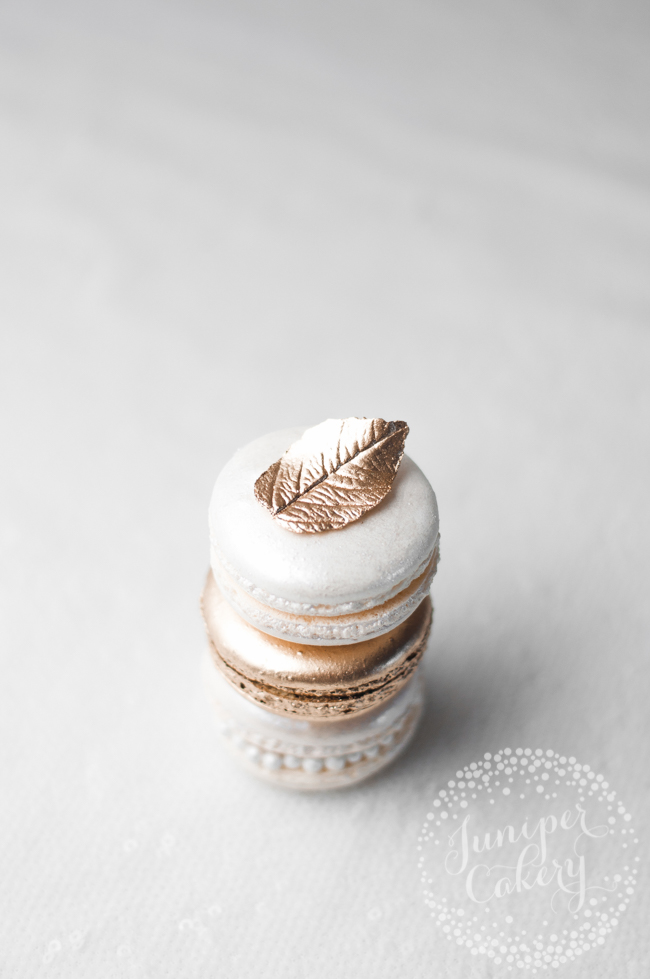 For the gold jewelry-inspired cake above, we designed a collection of sweet treats. We used elements from the cake to inspired our cookies, cupcakes and more:
Cupcakes decorated with small gold sugar leaves
Cookies decorated with golden sequins and pearls
Macarons decorated with pearl-studded middles and gilded leaves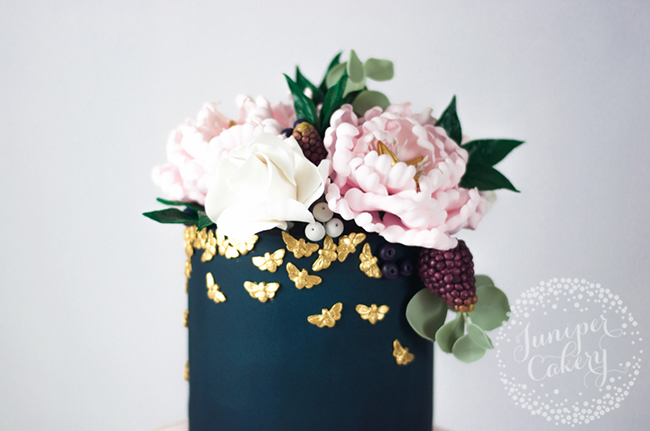 3. Color
The quickest way to make an impact with a dessert table is with color. Make sure you get your palette absolutely perfect. If the palette is blush pink, make sure every cookie, cupcake and other treat are nearly the same shade!
Keep in mind that different materials tint differently. Fondant and royal icing are lovely and white, so they show color amazingly. Buttercream and batter tends to be yellow in tone before food coloring, so they won't exactly match fondant or royal icing without a little tweaking.
The light you work in also affects your coloring. Try to do all color work in natural light. A lot of electrical lights can give off a warm glow, making anything you're working with look a little darker and yellow in tone.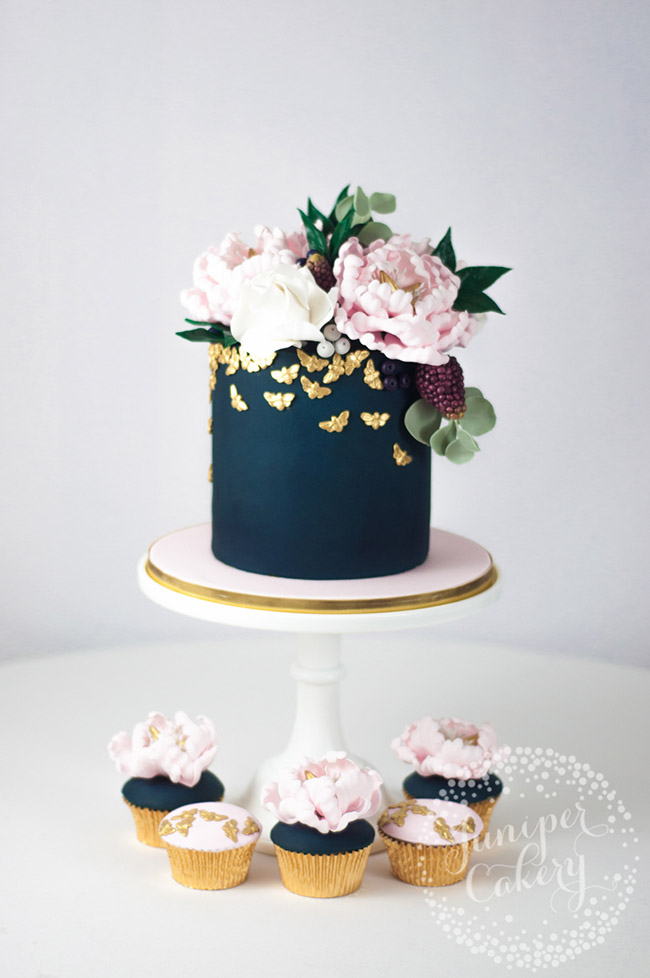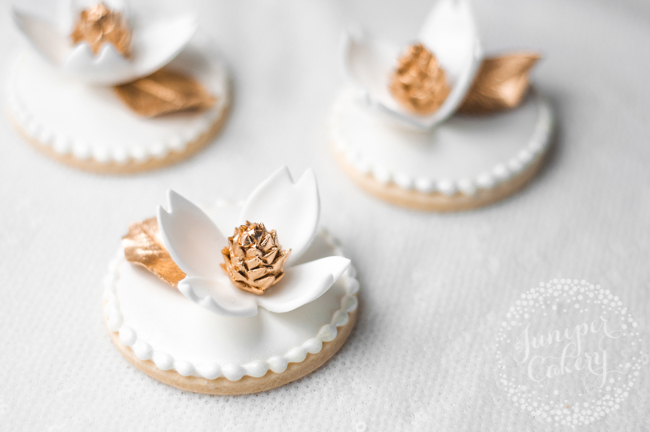 4. Layout
Don't forget how all the pieces will be displayed. First, consider what the table or space will be like. Will you have stands and platters? How about floral arrangements or other filler items?
One of the easiest, foolproof layouts is keeping all the smaller treats at the front on trays or plates and all the larger items on cake stands at the back. If a cake is included, keep it central.
If you'll have flowers on the table, work with the florist to see what works best. (Make sure to confirm with your client if flowers are going to be on the dessert table.) Contact the florist before the event to discuss and find out what times you both will be setting up.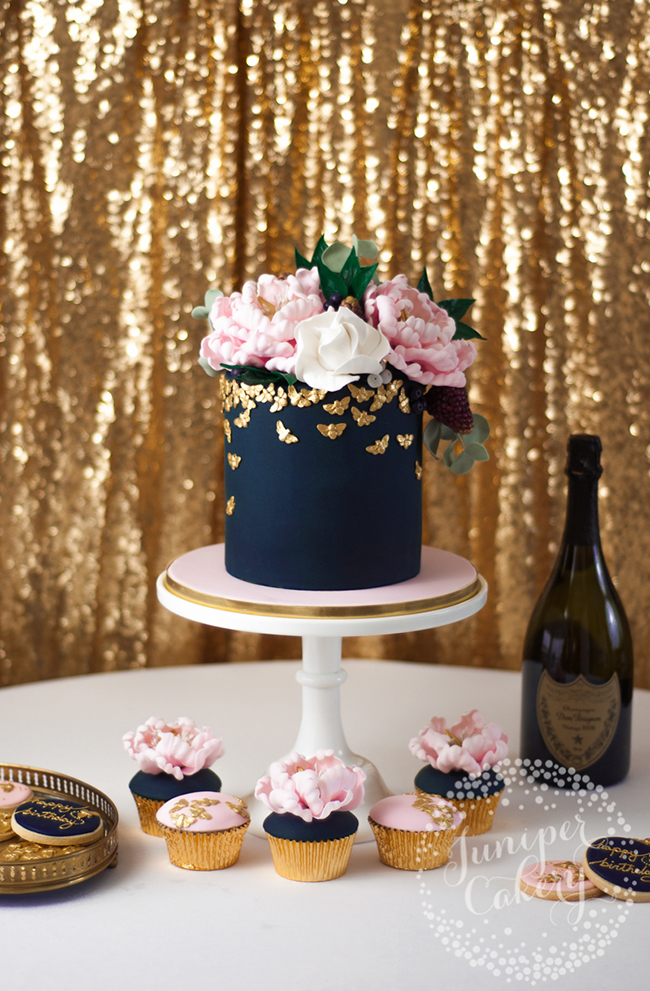 5. Simplicity
Don't go overboard with elaborate ideas for everything. A dessert table with every single sweet heavily decorated will look way too busy — plus you might go crazy from overworking yourself! Simplicity works wonders.
With design, it's important to consider your negative (undecorated) space as well as your positive (decorated). A few simply designed desserts help the entire table look fresh and elegant.
Insider business secrets!
Learn industry secrets and practical techniques that will set your cakes and your business apart from the rest! Small business owner Kara Andretta shows you how. Get the Class!