Whether you are drawn to traditional fabrics and designs for quilting or modern prints and patterns, the 2013 International Quilt Market in Houston had something for everyone. From beautiful booth designs to stunning quilts, you are sure to fall in love with some of the new fabric and pattern releases found at the recent Quilt Market.
Yesterday on the Bluprint blog, Lindsay Conner shared her favorite designer fabrics from the show. Today, I'm sharing mine!
Fabrics from Anna Maria Horner's upcoming collection for Free Spirit Fabrics, Dowry
What's new at Moda Fabrics: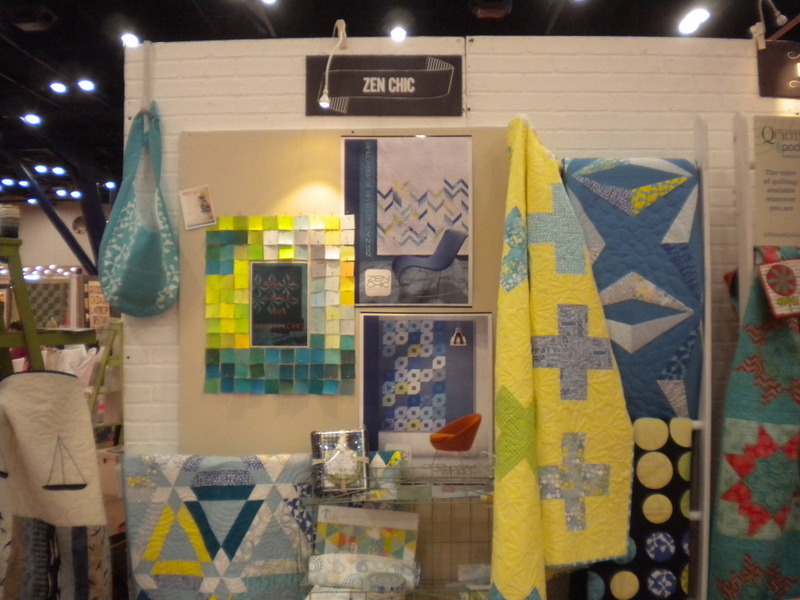 Zen Chic booth at Fall 2013 International Quilt Market in Houston

Zen Chic for Moda Fabrics presents an ultra-modern aesthetic and design. Brigitte's patterns and fabrics are bold and eye-catching, yet the blue hues are also incredibly soothing. The Zen Chic fabrics are perfect for quilts, home decor, bags and accessories.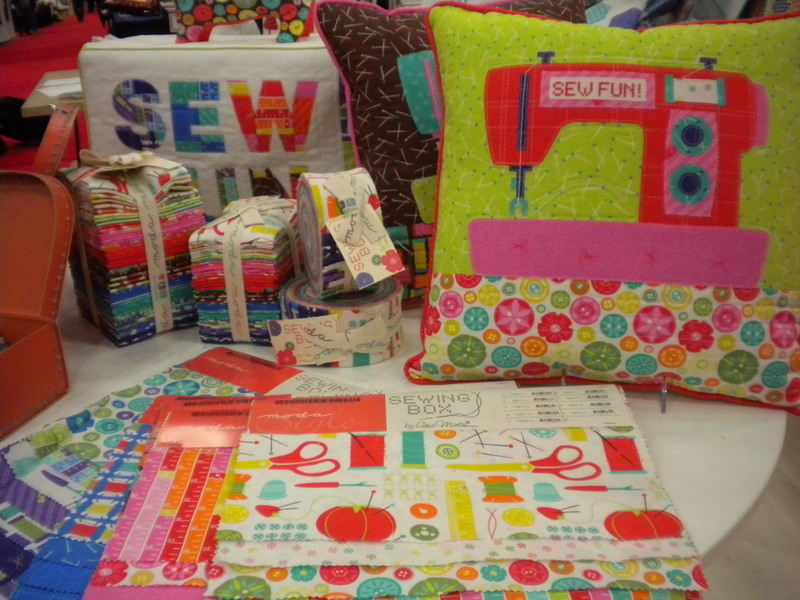 Fabric selections from the upcoming collection Sewing Box by Gina Martin for Moda
Sewing Box by Gina Martin for Moda Fabrics is a fun, bright collection with lots of possibilities for sewers and quilters. Use these great sewing-inspired fabrics for quilts or sewing room decor.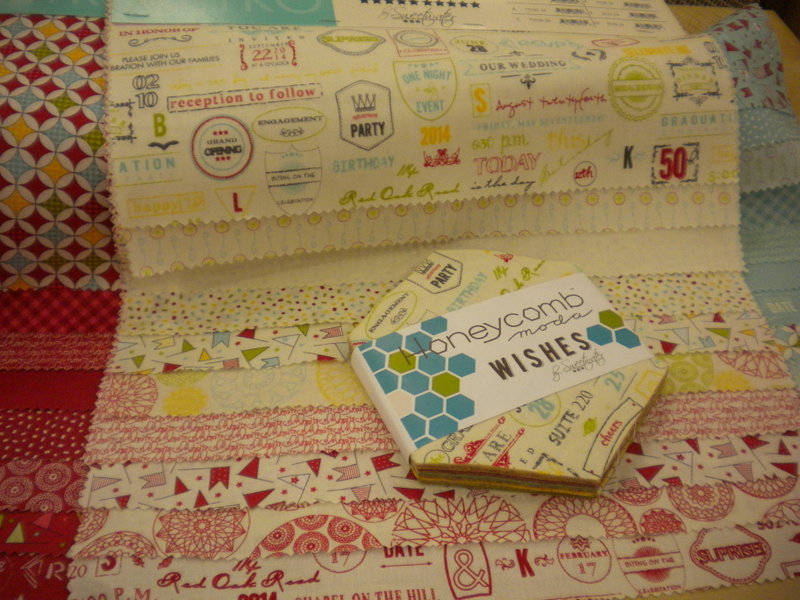 Sample fabrics of Sweetwater's Wishes Collection for Moda Fabrics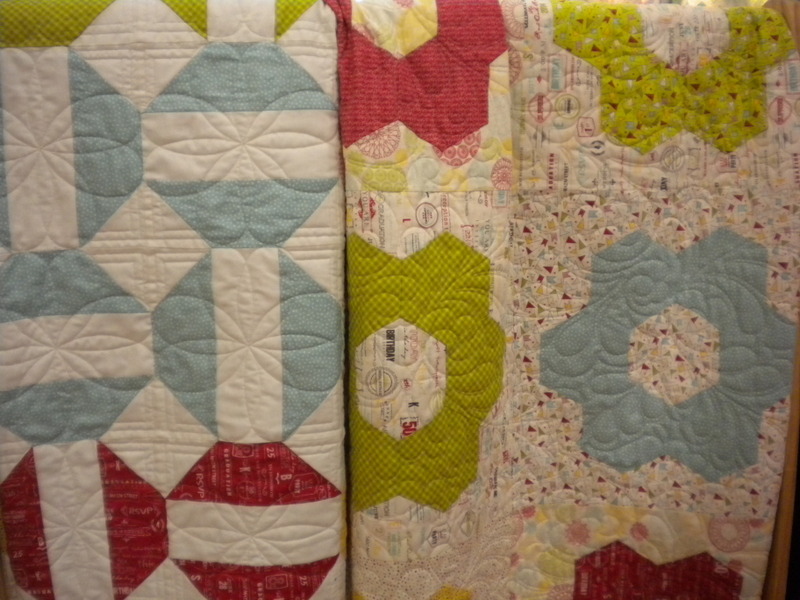 Quilts using Sweetwater's Wishes collection
Wishes is a new collection presented by Sweetwater for Moda Fabrics, featuring the perfect prints and patterns for celebration sewing.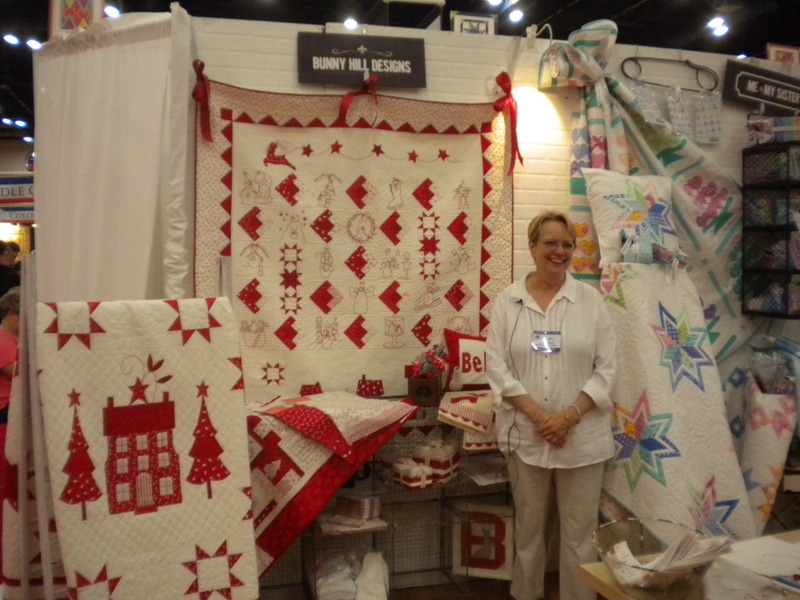 Winter Wonderland, presented by Anne Sutton of BunnyHill Designs for Moda Fabrics, is a beautiful red and white collection that's perfect for your holiday projects.
Joanna Figueroa of Fig Tree & Company in front of her booth showcasing her latest collection, Mirabelle for Moda Fabrics.
Joanna Figueroa, instructor of the Bluprint class Simple Fresh Quilts, presented her new collection for Moda Fabrics. Mirabelle is a wonderful dreamy pastel floral collection with a good mix of coordinating patterns. These fabrics make beautiful quilts and are also perfect for home decor projects, bags, and accessories.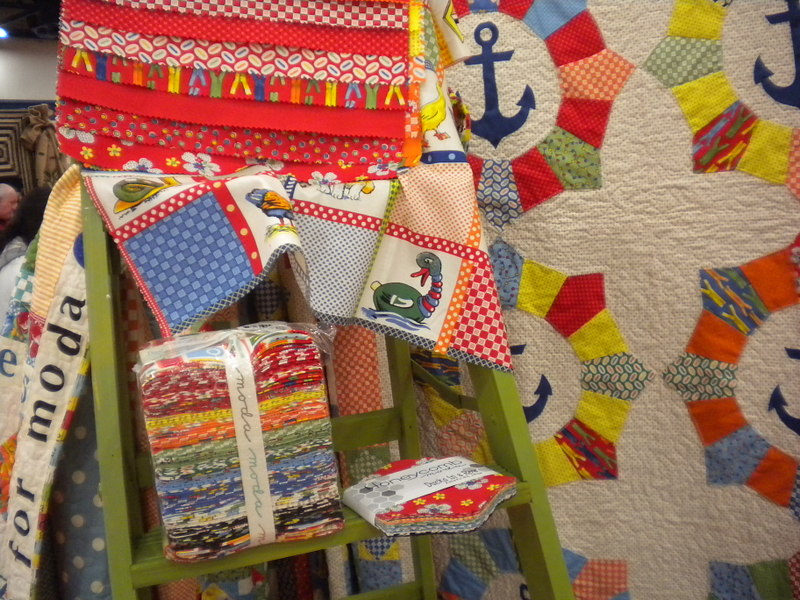 Sandy Klop's Ducks in a Row Display
Sandy Klop introduced Ducks in a Row for Moda Fabrics. This bright collection is reminiscent of earlier days with a modern "pop."
Raincheck pattern by Camille Roskelley, featuring her new vintage-inspired collection April Showers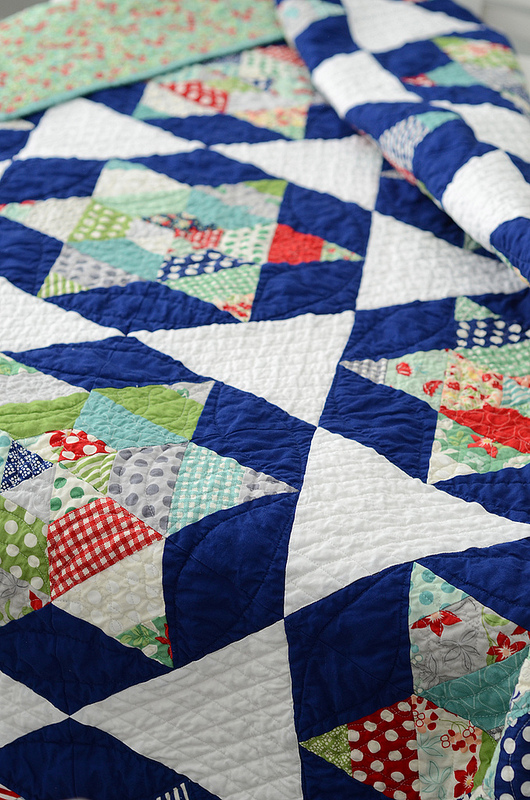 Starlight quilt in April Showers; photo via Camille Roskelley
Moda designer Camille Roskelley, instructor of the Bluprint classes Pre-Cut Piecing Made Simple and Playful Piecing Techniques, released the April Showers collection with her mom, designer Bonnie Olaveson. This vintage-inspired quilting cotton collection of polka dots, floral and prints is perfect for quilting and home decor projects.
More fabric inspiration from today's top designers: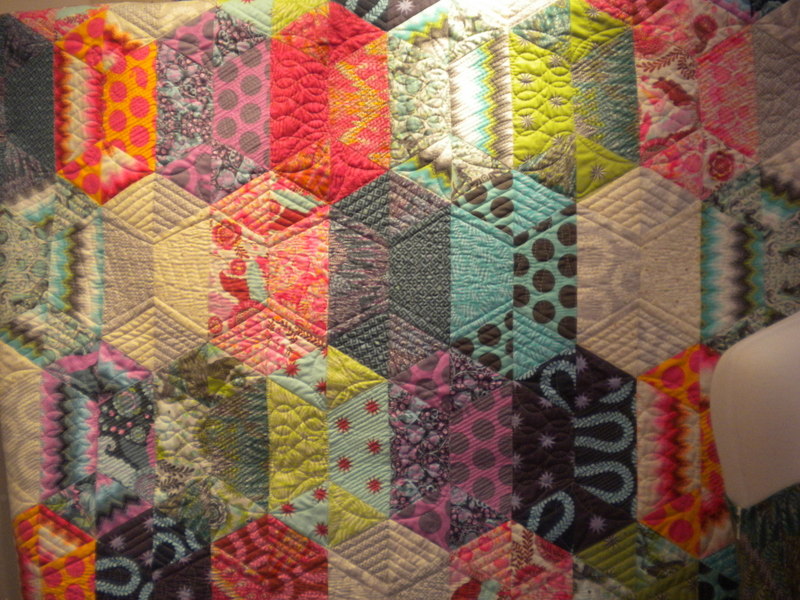 Fox Field by Tula Pink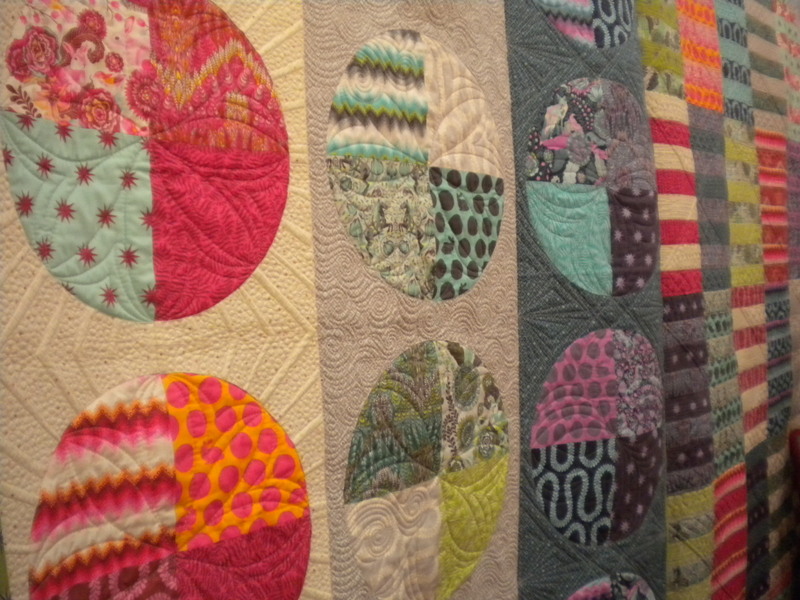 Another Fox Field quilt by Tula Pink
Tula Pink's latest collection with Free Spirit Fabrics, Fox Field, showcases a stunning palette of bright, cool colors. Simple designs allow the fabrics to make a stunning impact.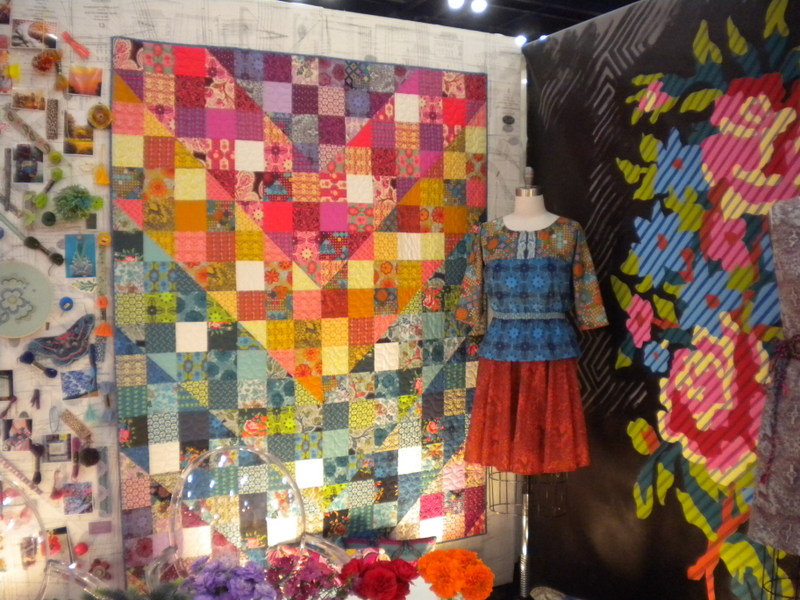 Dowry display at International Quilt Market 2013
Anna Maria Horner introduced her new fabric collection with Free Spirit Fabrics, Dowry, at Quilt Market. The stunning quilt seen above is a striking presentation of the gorgeous print. The simple quilt design allows the fabric collection to be the central focus. Anna Maria also displayed clothing options for this fabric collection in her booth.
Hapi showcases inspiration Amy Butler found on a trip to Egypt
Amy Butler's Hapi for Westminster/Rowan is a gorgeous vivid presentation on cloth of Amy's recent trip to Egypt. Her Schoolhouse presentation at market included vacation slides and inspirations for this stunning collection. Amy will have patterns for quilts and bags available at a later date, which will showcase the fabrics in her collection.
How have you been inspired to sew by these incredible designs and patterns?