Dare to quilt with denim — you won't regret it! Denim is so much fun with its rugged wear and shades of blue. Your quilt doesn't have to be a huge quilt all in denim, keep reading to discover creative ways to work it into your quilts. 
Where to find denim
Look no further than your closet. Using old jeans for quilting is our favorite kind of recycling. The best part about using old jeans is that they come in all sorts of shades of blue, and no two pair of jeans are alike. If you don't have any jeans that you can part with, check out local churches to see when they are having rummage sales. Secondhand stores are another fantastic place to locate that lovely denim as well. 
When looking for denim, remember the bigger the pant, the more denim you get. Do look them over carefully for stains or worn knees, etc.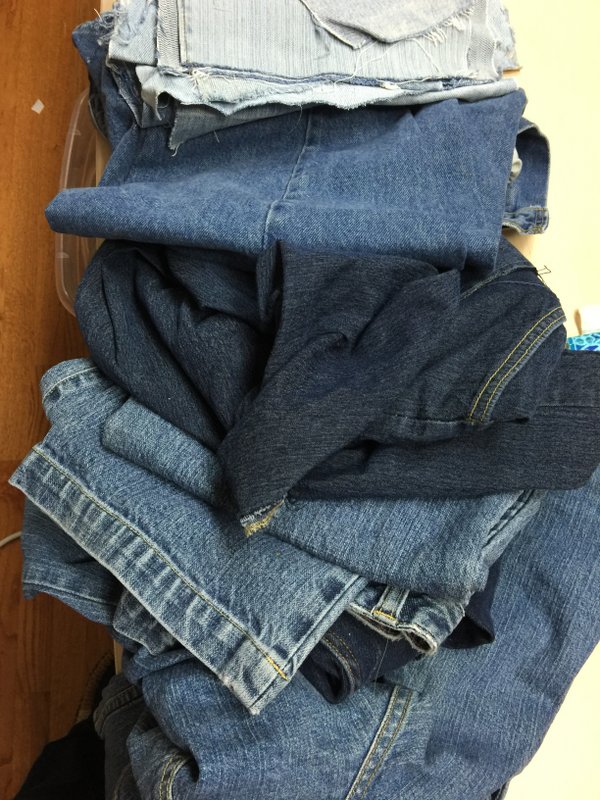 Find the Best Denim Quilt Patterns!
Explore dazzling denim quilt patterns from the world's best indie designers, right here on Bluprint.Get Patterns Now »
Top tips for quilting with denim
1. Remember to wash and press denim, whether it is new or used.
Don't be afraid to work with denim with a bit of stretch in it, it is often thinner and easier to sew through. So you don't have to worry about that lycra stretch, press a light stabilizer on the wrong side.
2. Use a denim needle.
It will help you stitch through the heaviness of denim with ease. Take your time sewing through denim and when you can press your seams open so you don't have as many layers to go through.
3. Mix denim with quilting cotton.
Jazz up your denim quilt by incorporating some bright cotton, which will make your project easier to sew and quilt.
Wondering what to make with denim? Check out these inspiring Bluprint member projects!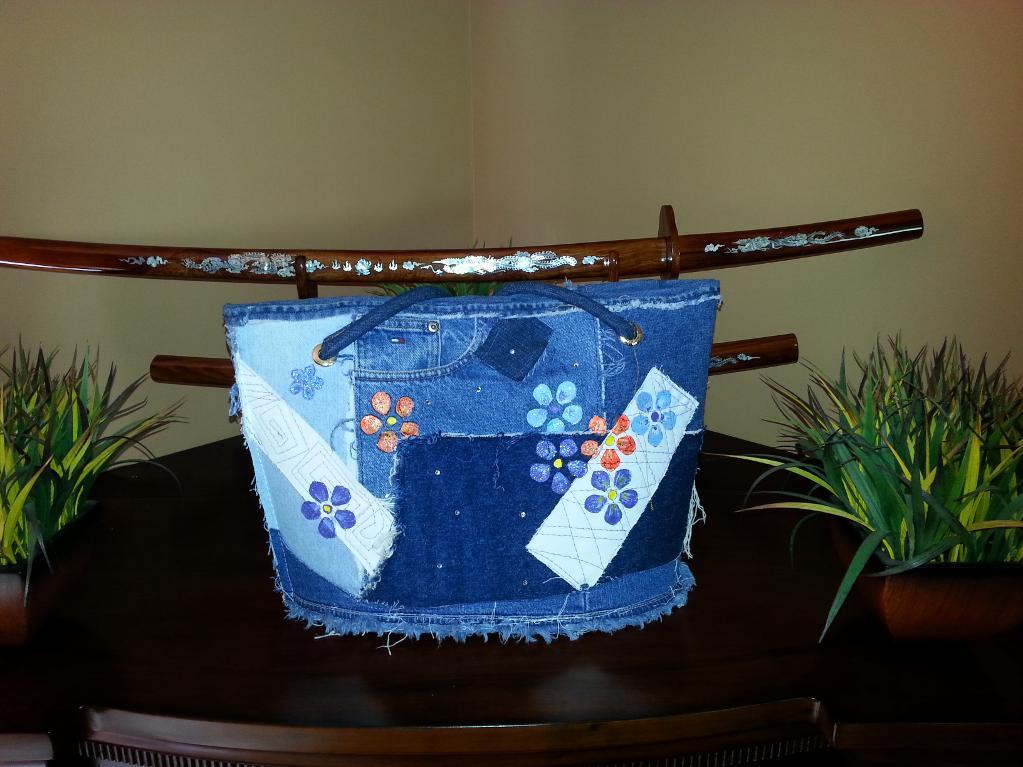 Photo via Bluprint member dukes11911297985
Denim bag
This adorable denim bag makes use of of several pieces of denim that give a variety of shades of blue in it. Pieces are left to fray to add character and cotton pieces and paint are added as extra embellishments to really make it unique.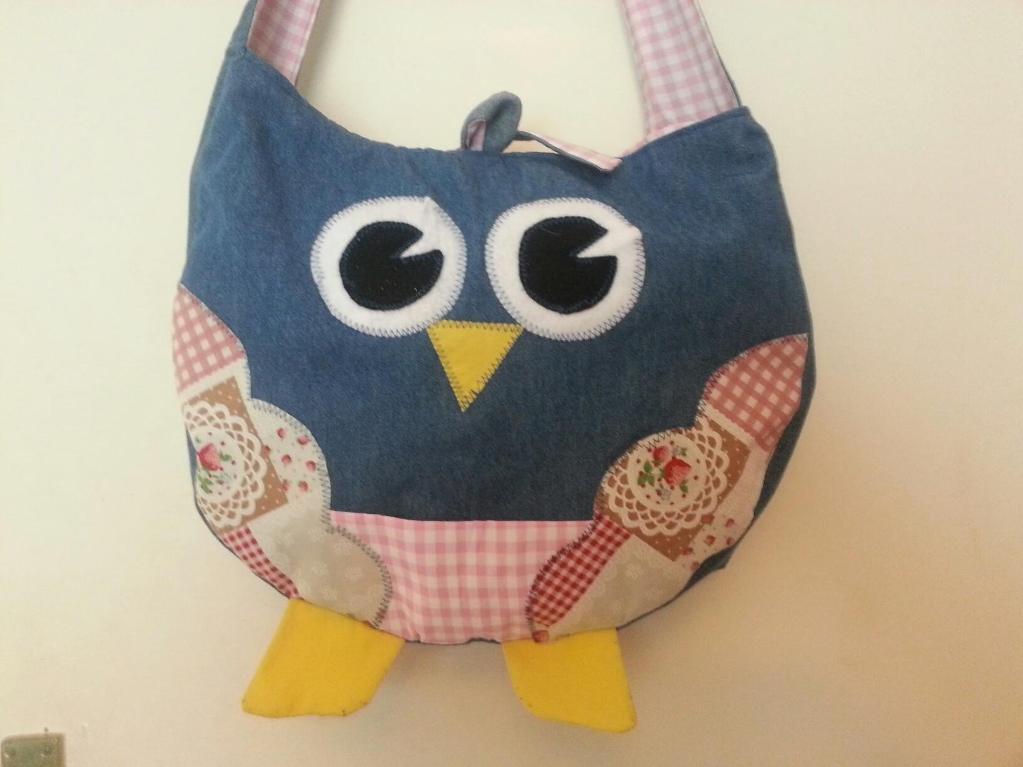 Photo via Bluprint member LittleBitofWhimsy
Denim and floral owl bag
This cute little owl serves as an adorable bag as well. Using a combination of cotton and denim, this owl bag is sure to be a hit wherever it goes. Make up a few in your kids favorite colors!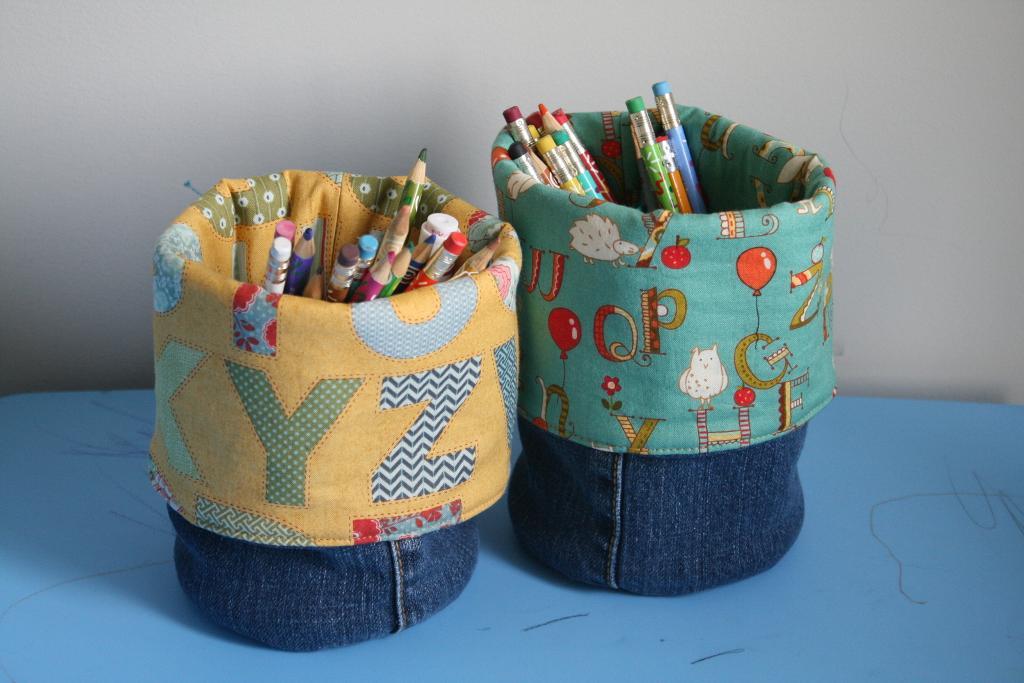 Photo via Bluprint member CharmingNeedle
Denim bins
How much fun would these denim bins be in your quilting room and office? This is a perfect example of how nicely denim and cotton work together. The denim is so sturdy that coupling with some thick batting allows these bins to stand upright, and the fun patterns of the cotton fabric make these bins a hit!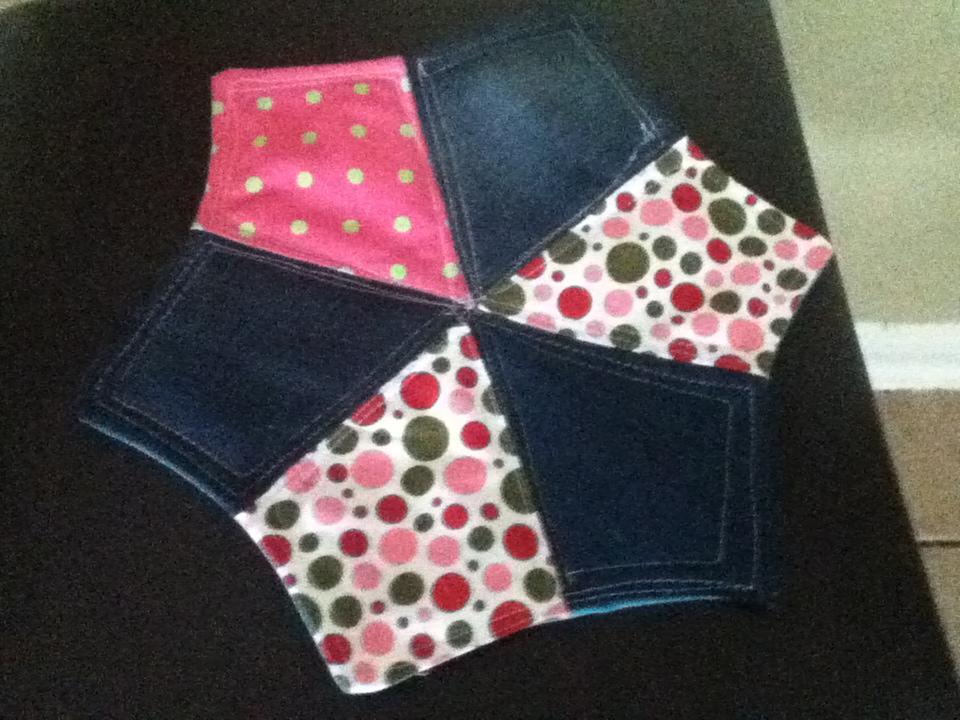 Photo via Bluprint member TXCrafty1908
Polka dot denim mug rug
How creative and durable is this denim mug rug? With the long-lasting denim coupled with some dot cotton fabric to give it a bounce, this mug rug is sure to be a hit on the table and be around for many washes to come.
Find the Best Denim Quilt Patterns!
Explore dazzling denim quilt patterns from the world's best indie designers, right here on Bluprint.Get Patterns Now »