Do you ever wish that you could bottle up the taste of fall produce so it could last forever? Well, forever might be a bit extreme, but there is a way to make these flavors last for longer than just the season: put a lid on it! We're talking about canning, of course, which is a staple when it comes to food craft. Capture the flavor of autumn by creating pickles, jams and preserves featuring fall's bounty.
Here's a collection of eleven tasty and inspiring fall canning recipes.
From sweet jams to pair with homemade artisan bread or use as cake fillings to savory pickles which can be paired with anything from burgers to braised chicken, these projects are bound to enliven your cool-weather cuisine.
Oh, and if the crisp autumn air has you feeling in a sharing mood, they make fantastic gifts, too.
Apple earl grey almond jelly:
Tart apples come together with fragrant bergamot and almond to create a jewel-toned jelly that will make your morning toast cozier on cool mornings. Recipe here.
Beet jam:
Generally, if beets are mentioned in terms of canning, it's in the context of pickles. But this recipe proves that sometimes, to jam, first you need a good beet. Sugar sweetened and spiced with ginger and flavored with almonds, this traditional Jewish recipe was initially intended to accompany matzoh, but it tastes great with homemade bread or crackers, too. Recipe here.
Celery jam:
The recipe notes that the concept of celery jam may be "a bit confusing at first", but also says that it makes sense rather rapidly when served with a cheese platter- its flavor shines with brie and goat cheese. Recipe here.
To give this jam even more of a punch, hone your cheese making skills and serve this delectable accompaniment alongside fresh, homemade goat cheese. Cooking instructor Mary Karlin gives expert tips in her class Artisan Cheese Making: Chevre, Mozzarella & Cheddar.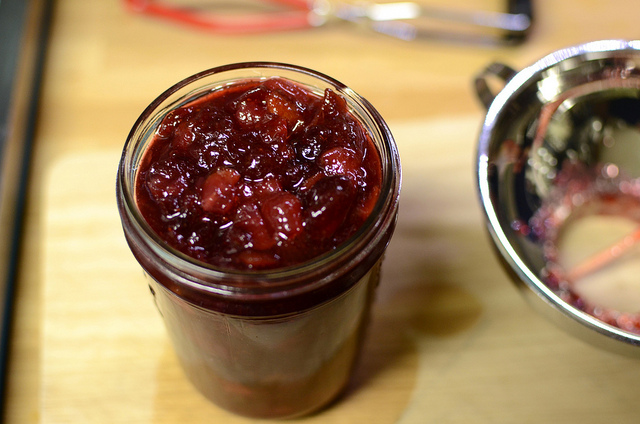 Photo via Food in Jars
Cranberry pear preserves:
Think cranberry's main purpose in life is to accompany your Thanksgiving turkey? Think again. This delicious jam combines cranberries with delicate pears, which smooth out the tartness, making for a bright jam which pairs with a variety of different foodstuffs, from bread and cheese, and as blogger Food in Jars notes, it's a highly appropriate thumbprint cookie filling. Recipe here.
Photo via marialando
Fig preserves:
Looking for down-home, no-fuss fig preserves? Look no further. Figs, sugar, and a bit of lemon make for simply sweet preserves that will please many palates. These preserves would also make a fine filling for a layer cake. Recipe here.
Pickled kale:
Perhaps you've heard of kale chips…but pickled kale? Believe it. Basically, it's done in the same way as regular pickles…but with kale. The result is "tastefully complex" and can be enjoyed with any dish you'd normally top with pickle slices. Recipe here.
Pickled turnips:
Tinted with beets, these pickled turnips have a lovely rosy hue, and a bright, tangy flavor that tastes great as an appetizer, or along with Middle eastern or Indian cuisine (and tasty with chapati). Recipe here.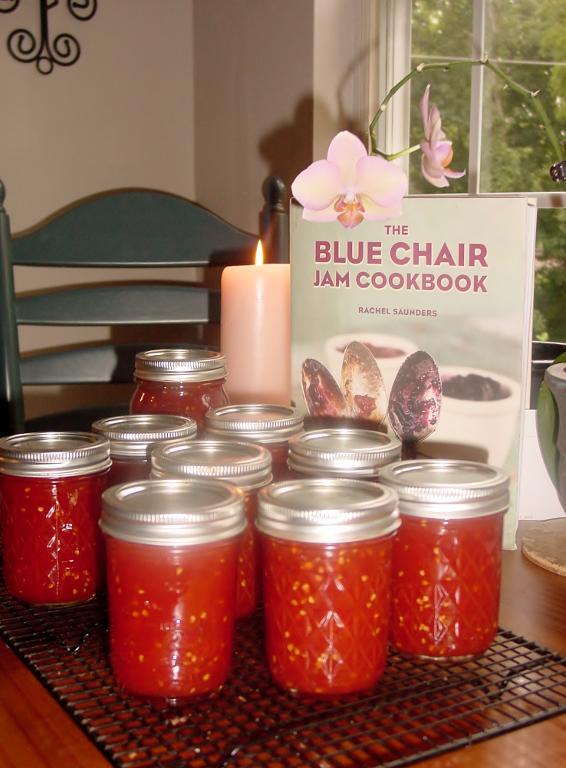 Photo via Markin81
Heirloom tomato jam:
Just don't confuse it with tomato sauce. It might be a bit strong to substitute for tomato sauce on pizza, but a spiced jam is fantastic on a cheese plate or brushed on bread for bruschetta. Recipe and tutorial can be found in the Craftsy class Jam & Marmalade the Blue Chair Way.
Pumpkin jam:
Pumpkin is a prolific flavoring and ingredient in the fall. This jam combines all that is wonderful about the earthy and comforting pumpkin flavor in an easy to spread, spicy and brown sugar-rich jam which tastes fantastic with toast and would make a wonderful addition to cinnamon rolls or overnight French toast. Recipe here.
Quince jam:
Scones, apple tarts, and buttered bread: these are just a few of the suggested uses for this sweet and tart jam. As a bonus, quince requires no added pectin since it has so much naturally. Recipe here.
Sweet onion and red pepper jam:
This is "not a condiment that most people have in their fridge", but after tasting it, you might consider making it a staple. Spread on grilled cheese for a gourmet treat, or use as a pizza topping. Recipe here.
Learn to master the artisanal craft of cooking and jarring preserves in the Craftsy class Jam & Marmalade The Blue Chair Way, taught by award-winning cookbook author Rachel Saunders.
What is your favorite fall fruit or vegetable?