I've never seen a deer, in cake pop form, roaming around in the spring time. We tend to only see her merry older cousins around the winter. Well, today we're going to change that and welcome our final addition to the Woodland Cake Pop Series, our baby deer!
Birthdays, baby showers, wedding showers…in just a few simple steps, you'll have a herd ready for any type of celebration!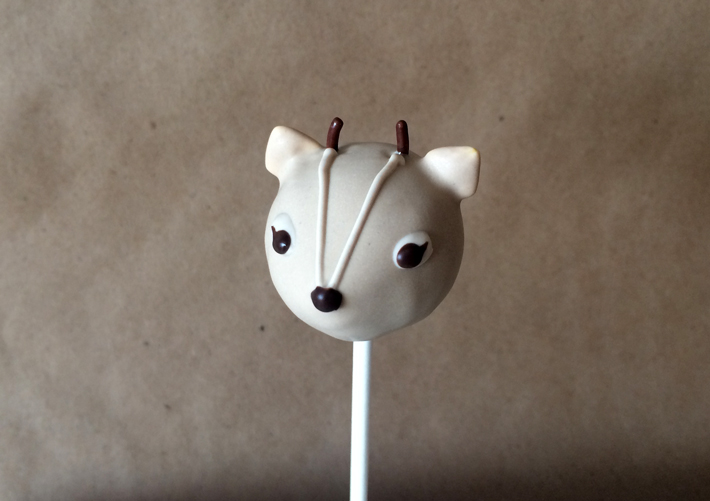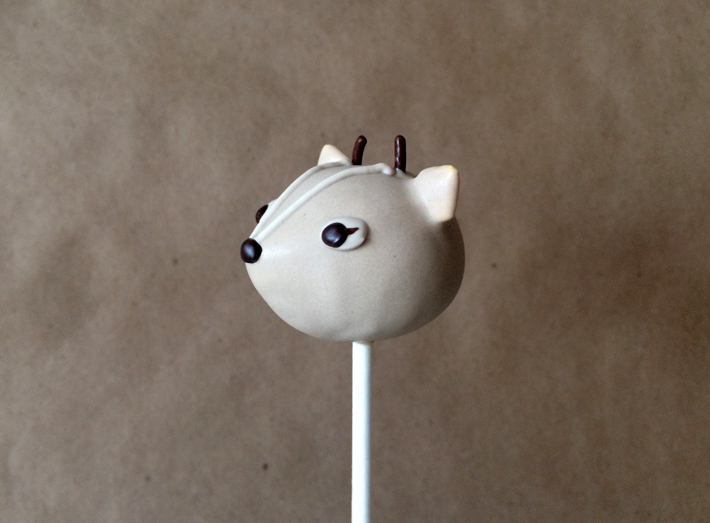 You'll need:
Cake pop dough
White candy wafers
Yellow candy wafers
Dark brown candy wafers
Chocolate sprinkles
Wilton jumbo diamond sprinkles
Wax paper
Ziplock bags
Toothpicks
Cake pop stand or styrofoam block
Remember: Line your work surface with wax paper.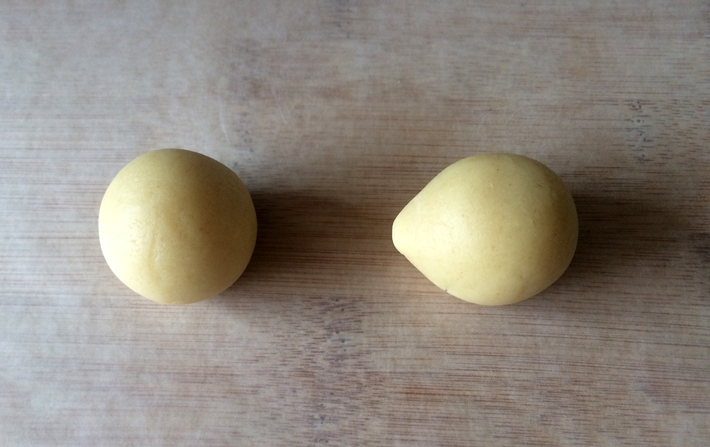 Step 1:
Roll each portion into a ball, then into a droplet. Refrigerate all pieces.
Use a cookie scoop to portion the cake pop dough as you roll each piece.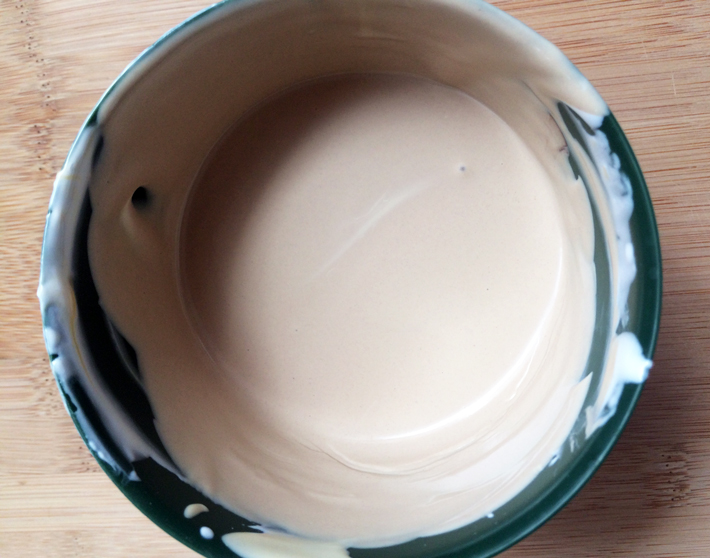 Step 2:
Set aside about a dozen white wafers for use in step 7.
In a small microwave-safe bowl, melt 2 parts white to 1 part yellow. Once completely melted, add 4-5 dark chocolate wafers per ½ cup of melted white/yellow coating. This will yield a light tan color, perfect for our baby deer!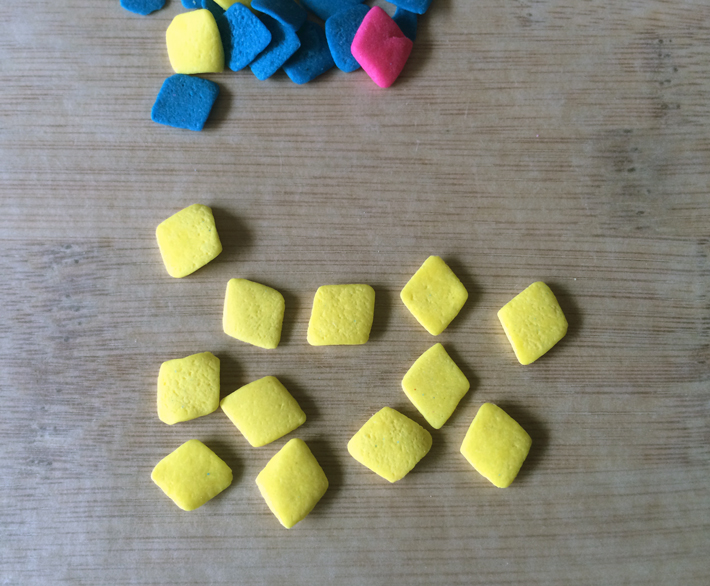 Step 3:
Sort out the yellow jumbo diamond sprinkles. It's best to use yellow because the other darker and more vivid colors will show through the tan.
Step 4:
Remove rolled cake pieces from the fridge. Dip ⅓ inch of a cake pop stick into candy coating and push into the bottom of the head until it's about halfway through. Do this for all the pieces.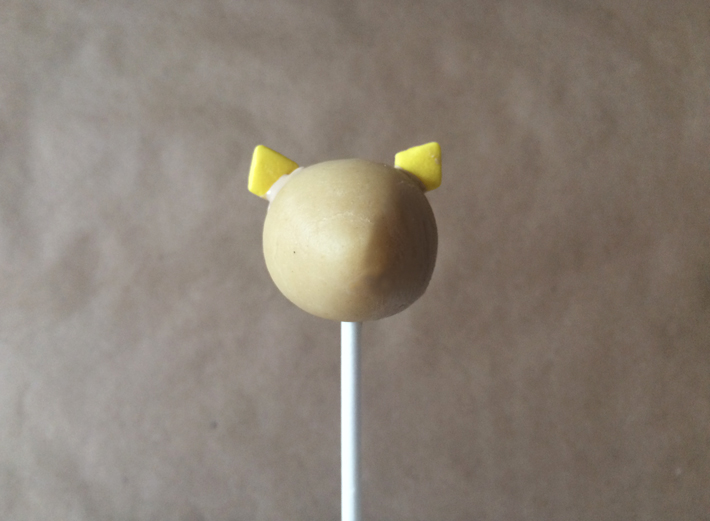 Step 5:
Next, we'll add the ears. Dip the end of a diamond sprinkle into the candy coating and place one on each side of the head.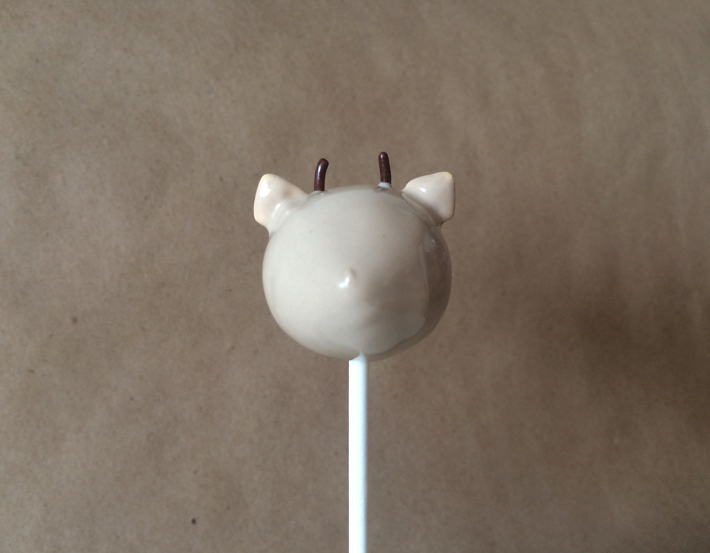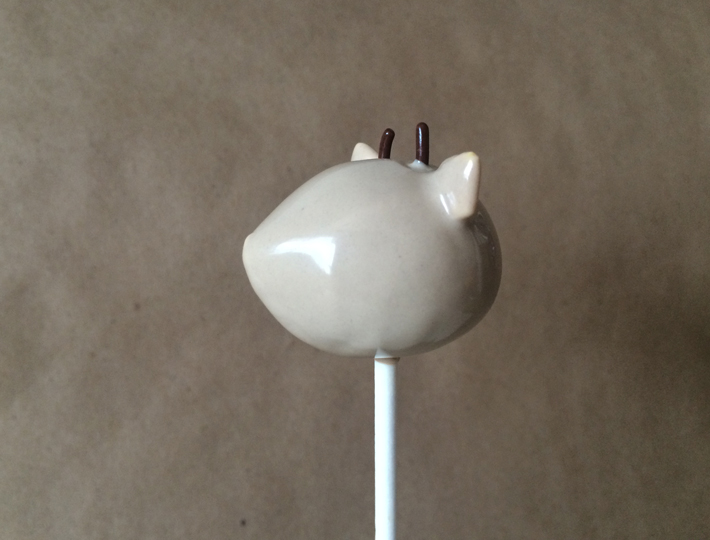 Step 6:
Dip each cake pop into the candy coating and add two chocolate sprinkles on the insides next to each ear. These make their little antlers. Place on a cake pop stand and let dry completely.
Step 7:
Place some white wafers in a ziplock bag (the wafers you set aside in Step 2). Add a bit of the tan coating into the bag. You want a 2 to 1 ratio: Two parts white to one part tan. We will use this to add some details to the face.
Melt or reheat coating in the microwave at 50% power, 20 seconds at a time, using your fingers to knead and mix the coatings in the bag. Let sit at room temp for a minute. Wait until it doesn't feel hot in your hand to begin piping, otherwise the heat will cause cracks.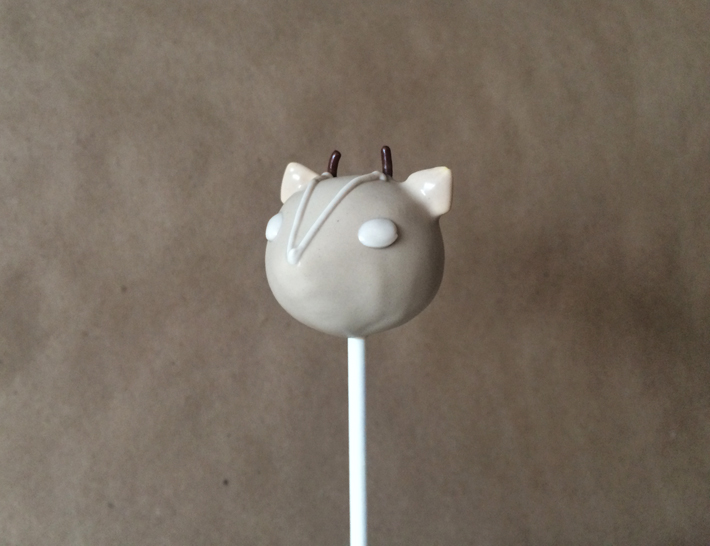 Step 8:
Snip the tip of the zip lock bag. On each baby deer head, pipe two lines, starting from each antler, down to the tip of the nose. Add two ovals on each side of the head for the eye area.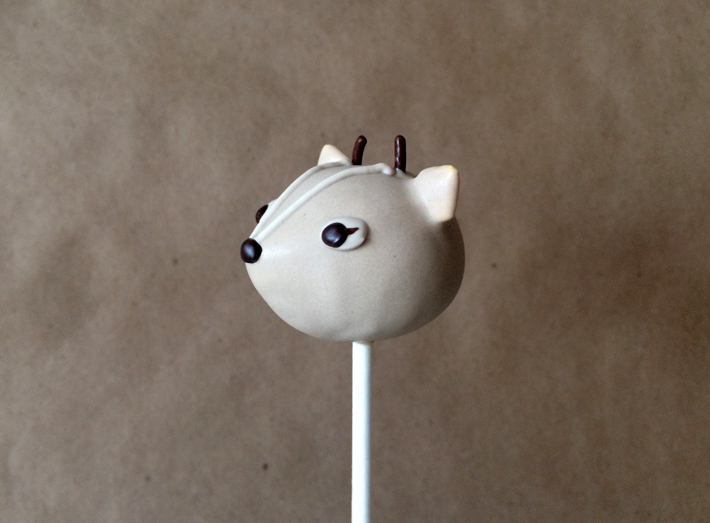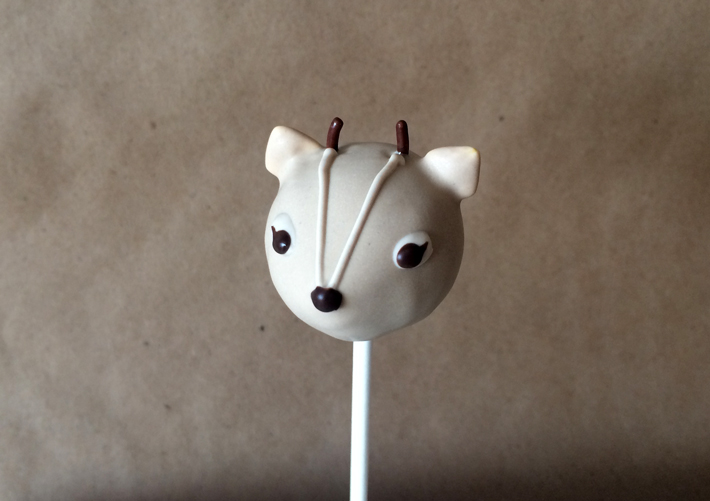 Step 9:
Place a couple of dark brown wafers in a ziplock bag and melt; see Step 7. Add a nose and two eyes with wisps.
I hope you enjoyed my tutorial!
Do you have a suggestion for a cake pop design? Let me know by leaving a comment below.