If you're new to the world of sugar cookies then decorating those freshly baked treats with royal icing can seem like a complicated task. You need to get the perfect consistency, know which consistency to use for which job, pip careful and intricate details and then wait hours upon hours for them to dry.
But, you don't have to mess with royal icing to get amazing decorated cookies. You can make your treats beautiful with rolled fondant. It's oh so simple! To find out how easy it really is, read on!
Begin decorating cookies with fondant to make your treats simple and sweet!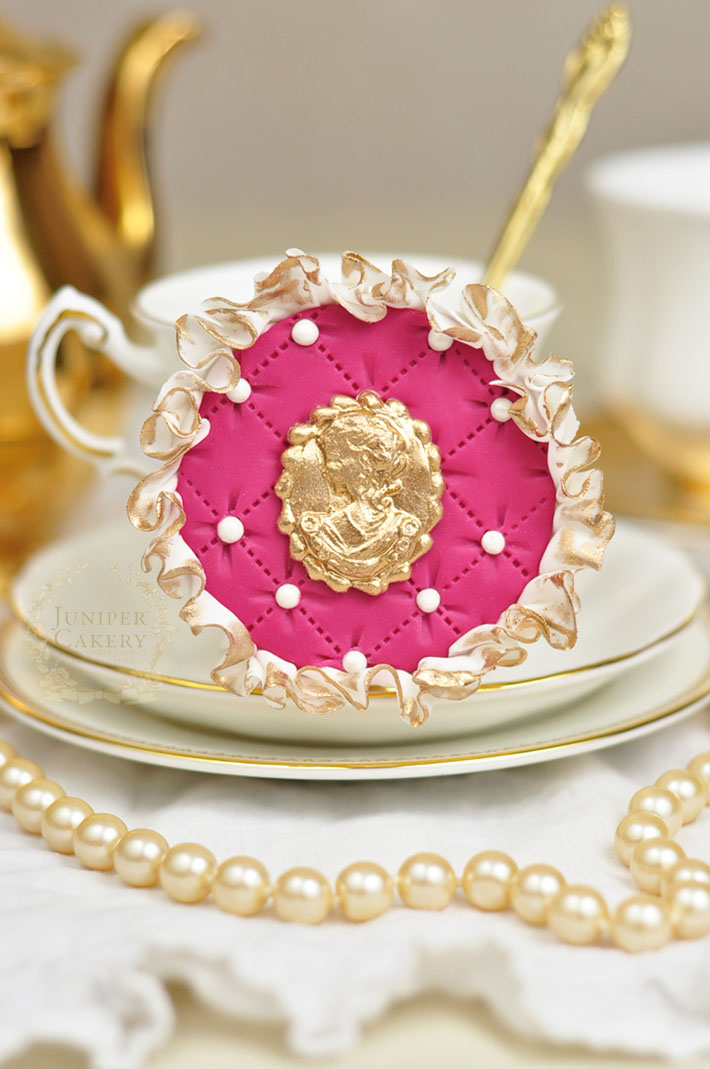 All photos via Juniper Cakery
Turn your cookies into a captivating canvas!
Learn polished royal icing techniques for treats that shine at any event.Enroll Here Now »
Materials needed:
Freshly baked sugar cookies in any shape you like
Cookie cutters to match your baked cookies
Water
Good quality paint brush
Fondant rolling pin
Colored fondant
Cornstarch to dust surface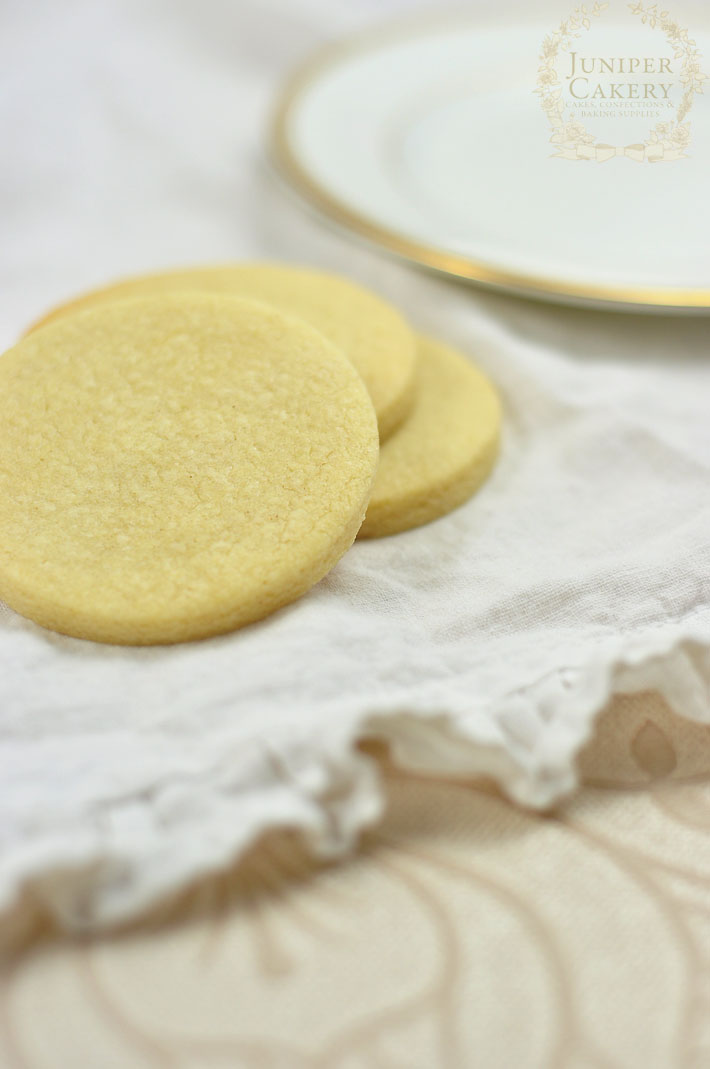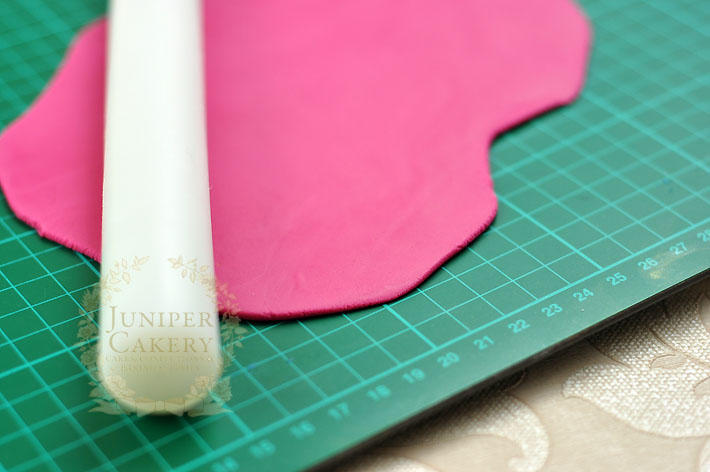 Step 1:
Begin by rolling out your fondant to a good thickness – around 3-4mm works well. If you're going to add some texture to the fondant once placed onto the cookie (such as quilting) it's best to roll out and use a slightly thicker fondant.
Step 2:
Using the same cookie cutter used to create the sugar cookie you're decorating cut out your fondant shape. Cookies tend to spread a tiny bit in the oven so in most cases you won't need to use a slightly smaller sized cookie cutter for the fondant overlay.
Step 3:
Paint a little water onto the back of your fondant shape. Some use a sugar syrup or even watered down seedless preserve, but water does the trick just as well!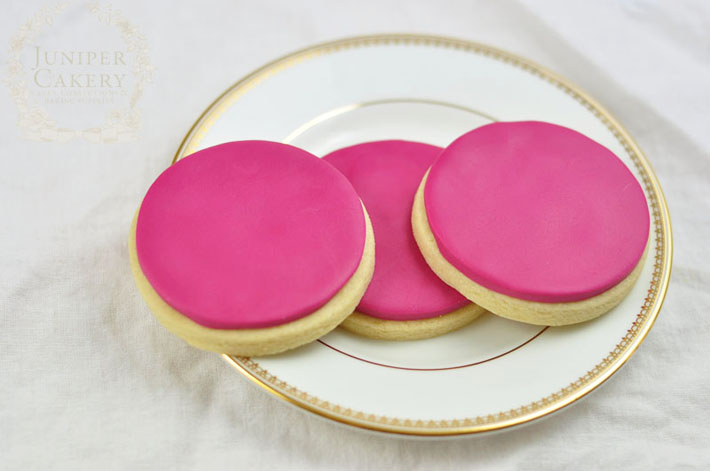 Step 4:
Carefully flip and lay on top of your cookie. If you find this step hard and your fondant stretches out of shape a great tip is to keep your fondant piece water painted side up and instead take your cookie and gently press it front way down onto the fondant.
Step 5:
Smooth the sides and edges of the fondant with your hands. You can also use a cake smoother for this step if you prefer. This is great for fondant pieces that have straighter shapes as gently pressing a smoother against a straight edge tidies it up a little more.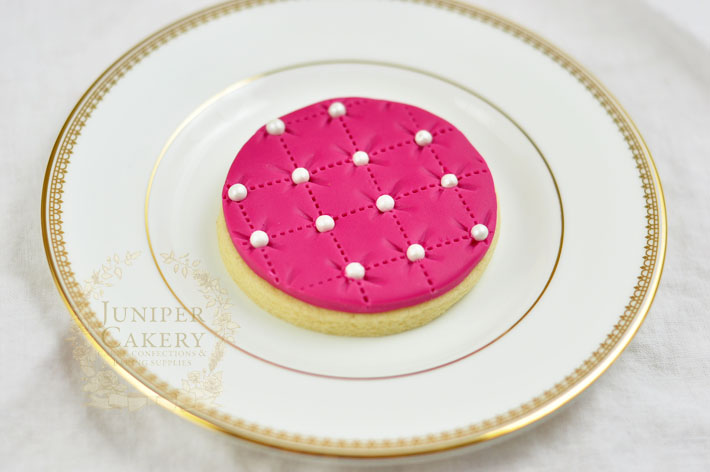 Now you can add texture to your fondant topped cookies whilst they're still pliable.
If you're hoping to add hand-painted accents or top each with rolled fondant flowers then it's best to wait a little while for the fondant covering to set. The worst thing is to do all that hard work only to dent or scrape the fondant due to impatience!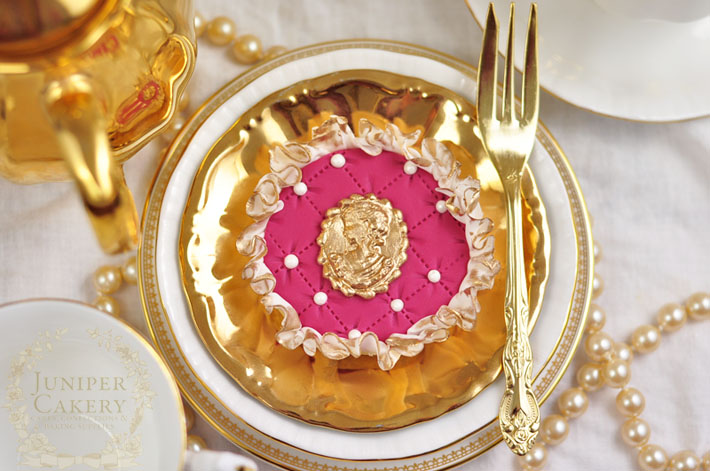 Using fondant to decorate sugar cookies is a great way to  achieve some fabulous textures and designs – especially if you're more experienced with the pliable material! Adding indented features or patterns, stitching details or embellishments is just the beginning with this handy technique! Create gorgeous cookies that'll elicit envy from family and friends and sign up for Amber Spiegel's Sweet Elegance: 16 Cookie-Decorating Techniques class now!
What's your favorite way to decorate a cookie?