We had our first little hint of spring back in February when we featured the violet as our flower of the month, then came the daffodil in March. I think it's safe to say we're in the full swing of spring because April's flower of the month is the daisy. To celebrate, we're bringing you some of our favorite crochet daisy patterns, plus some daisy knitting patterns, too!
Bluprint's designers can help you place daisies everywhere. You'll see crochet daisy patterns perfect for your kitchen, including a hot pad. There are daisy knitting patterns for apparel and even amigurumi. Whether you knit or crochet, we're sure these daisies will bring a much-needed touch of spring into your life.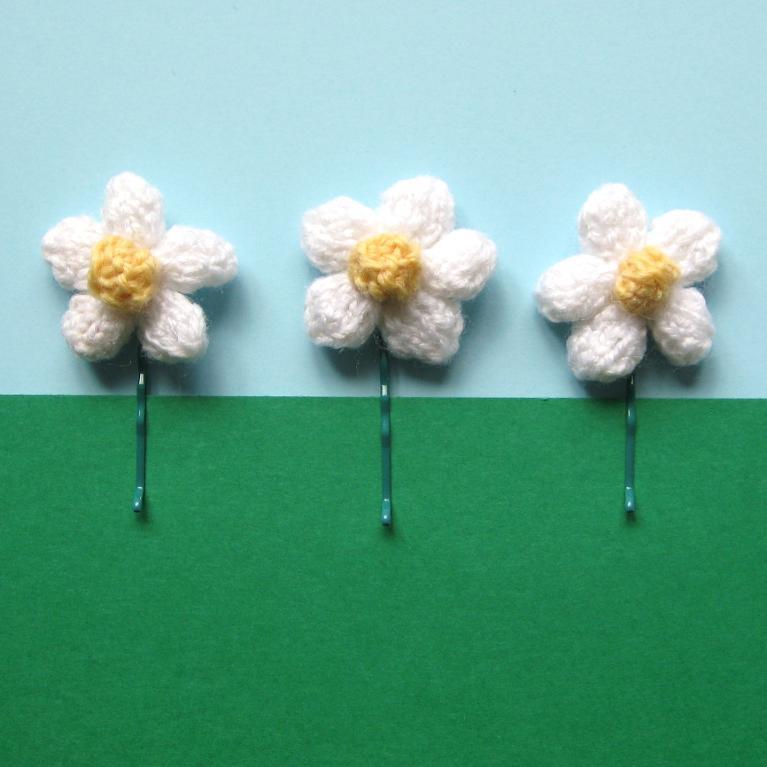 Photo via Bluprint member fluffandfuzz
Knitted daisy hair accessory
Knit a daisy, sew it to a pin and — voila! — an instant hair accessory. This free pattern from designer fluffandfuzz (yep, I said FREE!) makes not only a hair accessory, but could also be a brooch or any other type of embellishment you'd like.
Get the FREE Knitted Daisy Hair Accessory Pattern.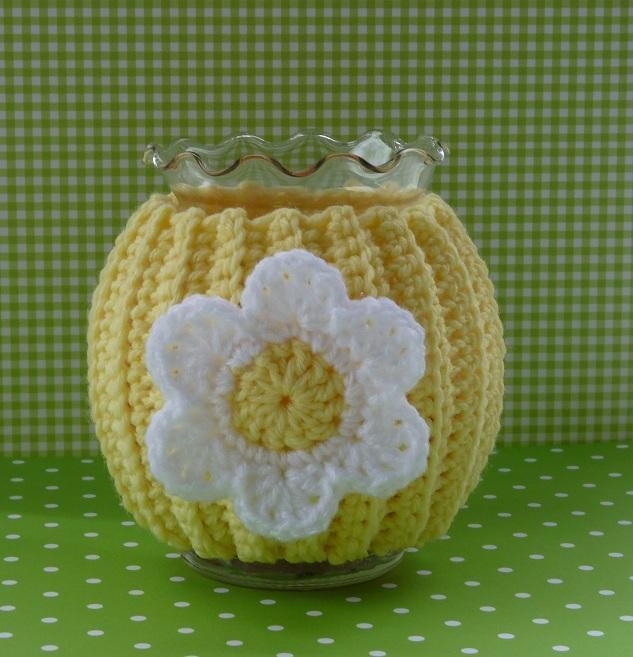 Photo via Bluprint member Doni S
Crochet daisy jar cozy
This jar cozy adds instant color to any room. Wrap it around a vase, or alter the pattern to fit mason jars or other glass bowls. Go traditional and stick some flowers in the vase, or use it as craft-supply storage cleverly hidden by the cozy.
Oh, and did I mention that the daisy jar cozy pattern is free?
Get the FREE Daisy Jar Cozy Pattern.
Photo via Bluprint member Martha Johnson
Knitted daisy hat
This knitted daisy has a different look than most of the other daisy knitting patterns in our roundup. Knit a daisy using i-cords that wrap to form the pretty flower around the border of the brim.
Get the Daisy Hat Knitting Pattern.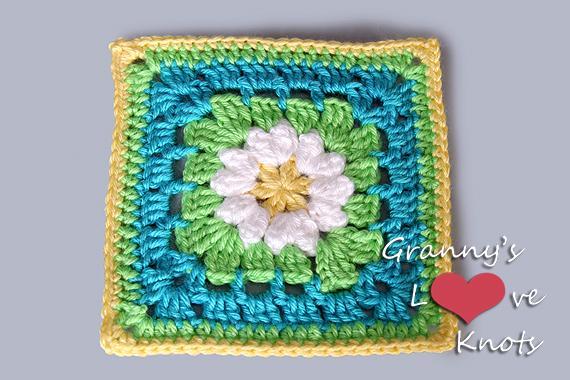 Photo via Bluprint member pamstinnett
Crochet daisy granny square
I can't pass up the opportunity to share a granny square, especially when there's a crochet daisy involved. Close your eyes and picture a group of these daisy granny squares all lined up. Is it a scarf? A blanket? A headband? Whatever it is, it'll be perfect for spring!
Get the Crochet Daisy Granny Square Pattern.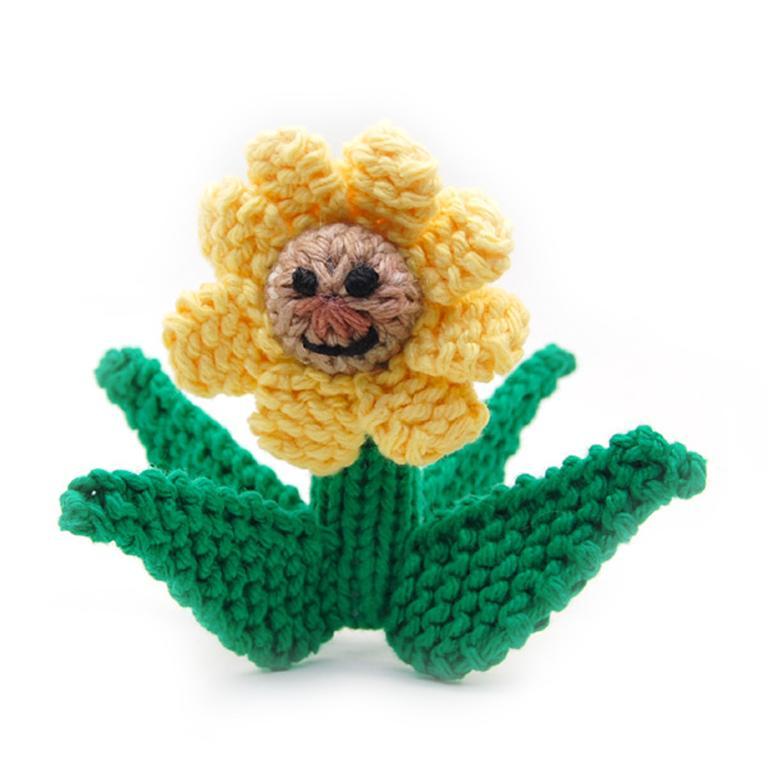 Photo via Bluprint member cheezombie
Knitted summer daisy amigurumi
Gather those yarn scraps in bright, pretty colors to knit this daisy amigurumi. Make a group of daisies that mimic a field of blooms, or just make one little plush one to hang out on a desk or in a windowsill.
Get the Summer Daisy Amigurumi Pattern.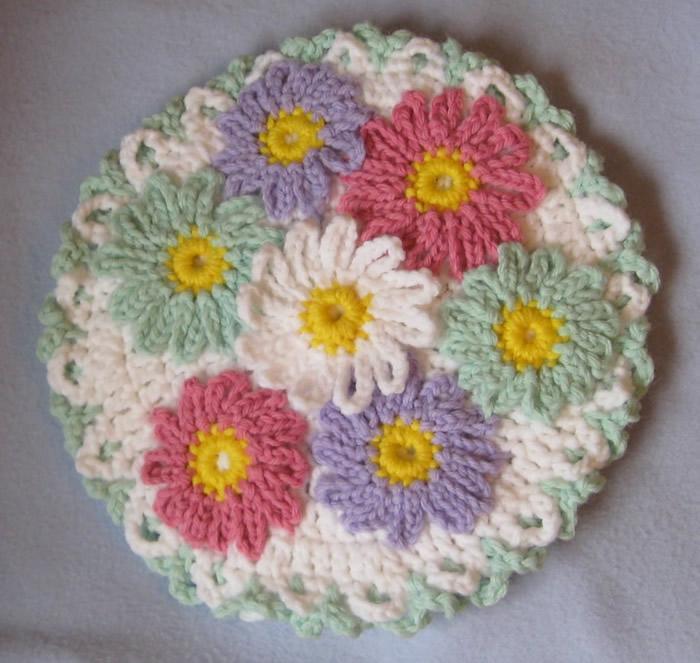 Photo via Bluprint member cchant
Crochet daisy hot pad
This hot pad is crocheted with a double thickness for ultimate protection from hot pots and pans. And wouldn't this be pretty hanging on your kitchen wall when it's not in use?
Get the Crochet Daisy Hot Pad Pattern.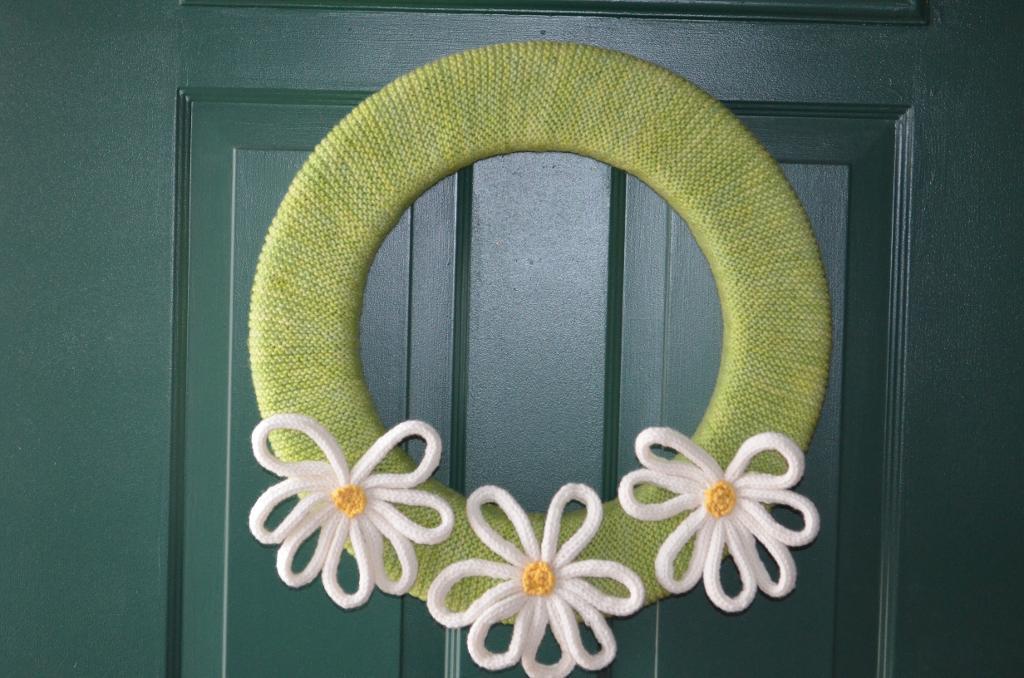 Photo via Bluprint member BrownieKnits
Knitted daisy wreath
A foam core makes this daisy wreath super simple to knit up. Knit a daisy made of i-cords and attach it to the garter-stitch base. You can even add more daisies if you'd like. (In our world, there can never be too many knitted daisies!)
Get the Knitted Daisy Wreath Pattern.
Are you using knitting or crochet to decorate for spring? Tell us about it!