The Daily Buzz continues with more smart quilting tips and big savings! Every day this week, we've been sharing quicks videos and special coupon codes. Don't worry if you missed it — you can see all the tips below, and click here to discover today's deal. Then, come back every day next week for even more chances to learn and save.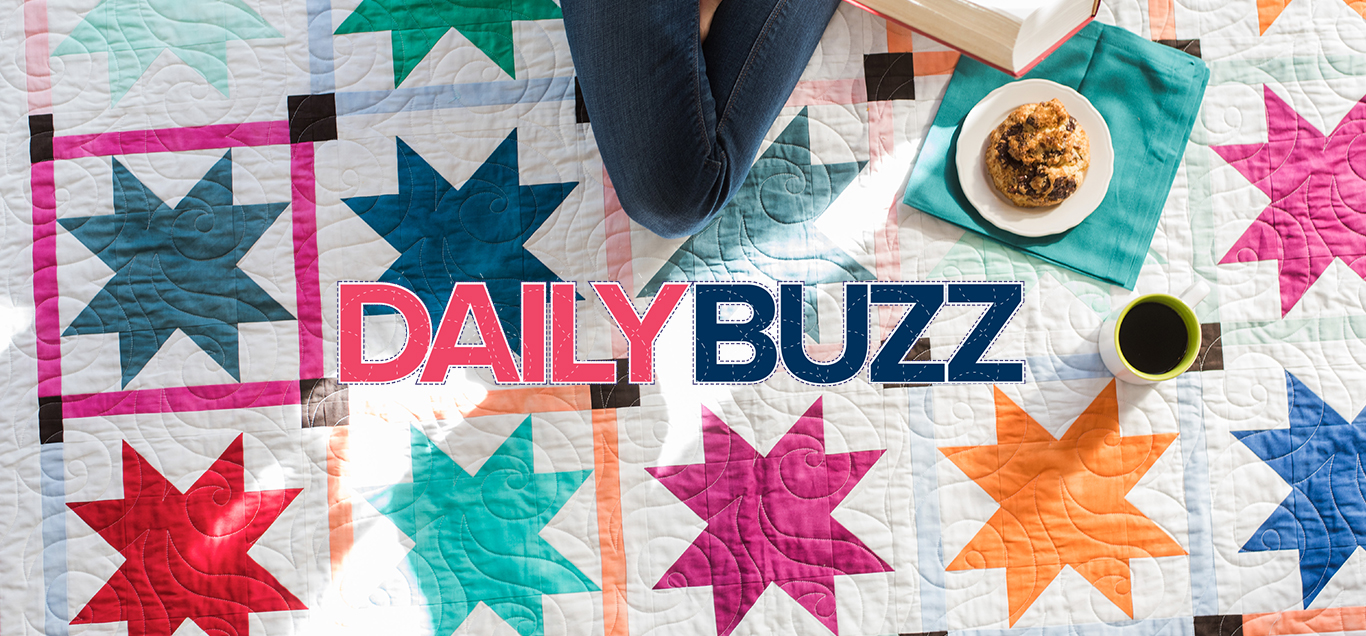 And don't forget to peek at last week's tips here!
Tip No. 8: Wrangle Those Spools
Tip No. 9: Learn the Log Cabin
Tip No. 10: Three Steps to Tackle FMQ
Tip No. 11: A Sharp Idea for Your Scissors
Tip No. 12: Fold for a Solid Foundation
Tip No. 13: The Quickest Way to Rip a Seam (Oops!)
Tip No. 14: No-Fuss Fusible Appliqué
Get More Tips, Tricks and Deals!
We're sharing ingenious quilting tips and major savings every day for a month! Be sure to visit this page to get a new coupon code and new video each day.