We trudged through the winter with knitted and crocheted flowers like the poinsettia in December, the carnation in January, and the violet in February. Now it's time to put away our coats and head into spring with the daffodil, our March flower of the month!
The daffodil makes me instantly happy. I'm not sure whether it's the bright color or the fact that the daffodil signals spring. It's no surprise that the knit and crochet versions, with their bright yellow hues and pretty petals, bring just as much happiness.
Without further ado, get inspired to knit or crochet the March daffodil with these Bluprint patterns packed with flower power.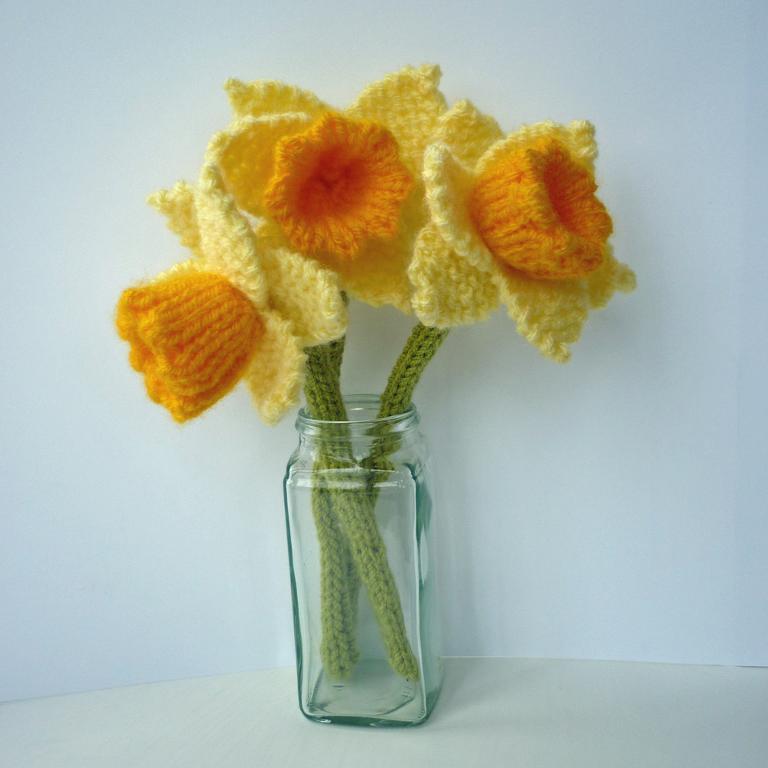 Photo via Bluprint member Julie Taylor
Daffodils in a vase
Dig through that stash and use scraps of yellow and green yarn to knit up these flowers that are guaranteed to never wilt. If you'll be standing your daffodils in a vase like this, run a wire through the stems to get them to stand upright. Designer Julie Taylor also suggests knitting just the flower heads, then attaching them to something like a spring wreath. Love that idea!
Photo via Bluprint member Luba Davies
Daffodil granny square
We swooned over designer Luba Davies and her poinsettia granny square in December, and we're equally excited to crochet her daffodil granny square. If you plan to connect all these granny squares together to make a blanket, don't forget to check out Joining Crochet Motifs with Edie Eckman for the lowdown on smooth seams and corners that don't pucker.
Get the Daffodil in Granny Square Pattern.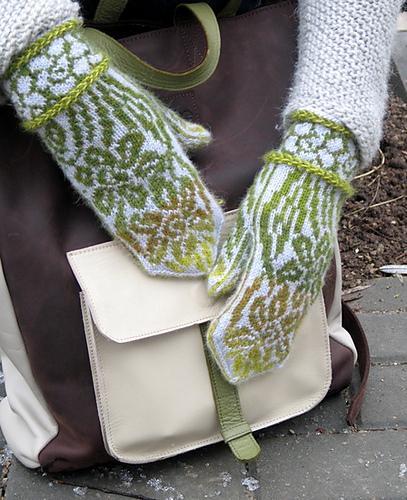 Photo via Bluprint member Kulabra Designs
Daffodil mittens
Though we'd like to think winter is behind us, there are still some chilly days in March that require mittens. Throw a little bit of spring into those mittens with the daffodil! These knit mittens require stranded colorwork, so they're perfect for practicing those floats.
Beginners unfamiliar with stranded colorwork can check out our Stranded Colorwork: Basics & Beyond class with Sunne Meyer. You'll get plenty of practice to prep you for stranded colorwork, and even get some practice knitting mittens along the way. What better way to prepare?
Get the Daffodil Mittens Pattern.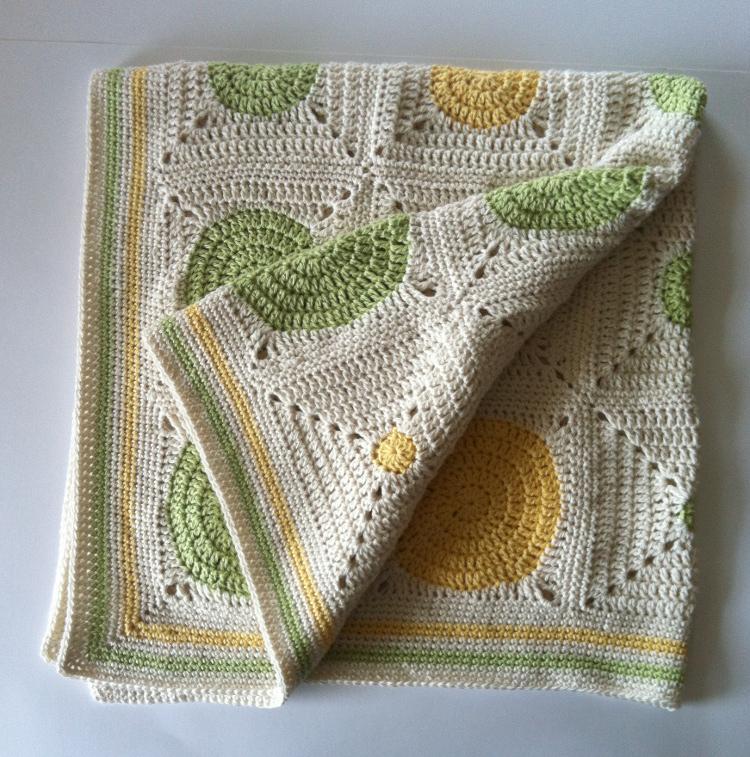 Photo via Bluprint member Spincushions
Dotty spotty baby blanket
The colors in this adorable crochet baby blanket are clearly inspired by the daffodil. In fact, that yellow yarn color you see is actually named Daffodil! If you're making this blanket for a baby — 'cause we all know adults need snuggly blankets, too — choose your yarn carefully. Designer Spincushions used cotton yarn. You'll want to use something similarly soft.
Get the Dotty Spotty Baby Blanket Pattern.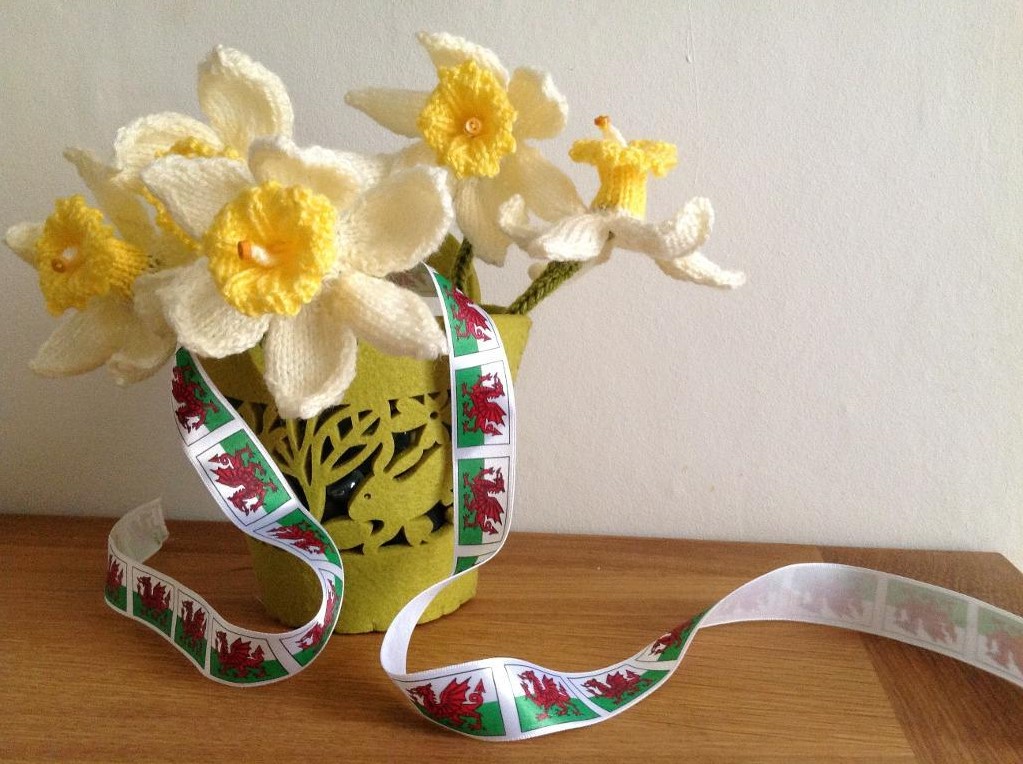 Photo via Bluprint member Valijh
Knitted daffodils
Bluprint member Valijh was sweet enough to share the finished photo of these knitted daffodils, plus the link to where you can find the free pattern. I love how she placed them in a fun spring vase with a ribbon, too. These would make really pretty Easter centerpieces, don't you think?
Read more about Valijh's knitted daffodils.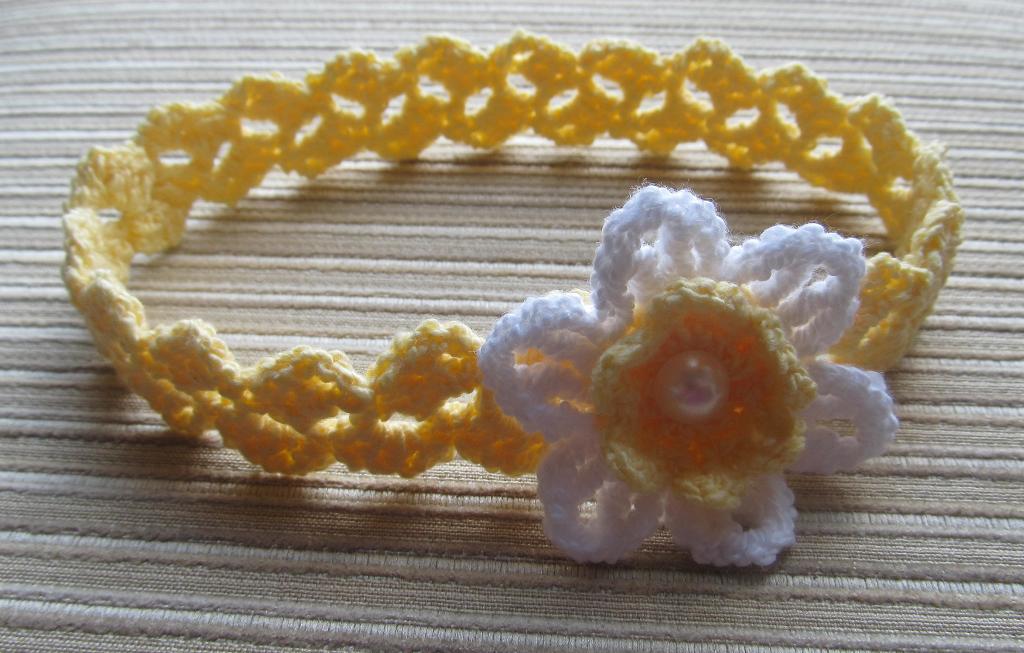 Photo via Bluprint member KnittinKitty
Crochet daffodil headband
When it comes to daffodils, cute headbands like these are where it's at. This headband is a great option for a last-minute baby shower gift. Bonus points if you pair it with the daffodil blanket! Like most of the other flower patterns, you could skip the headband part and just use the daffodil flower to embellish clothing or home decor.
Get the Crochet Headband with a White Daffodil Pattern.
What are you doing to prep for spring? Have you started your spring knitting or crocheting yet?