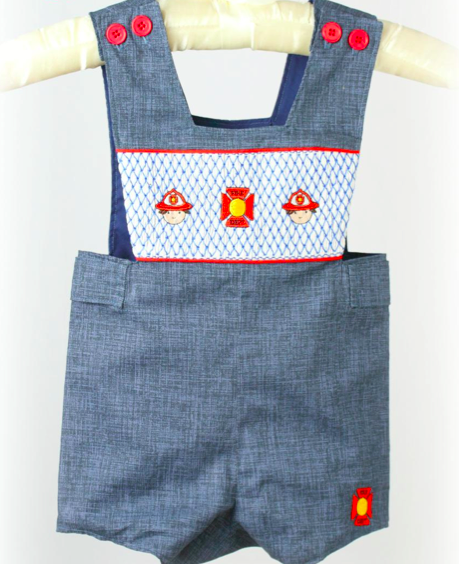 Photo via HopeYoder.com
Who doesn't love cute kids clothes? You see them in mail order magazines, designer boutiques, and in the malls. Lucky for you, if you own an embroidery machine, you can create these adorable embellishments yourself.
If you own an embroidery machine, do you remember what enticed you to make your first purchase? As I reminisce back to my very first embroidery machine purchase, I can still feel the excitement of being able to purchase ready-made garments and add my own embellishments.
If you don't own an embroidery machine yet, I encourage you to visit your local sewing machine store. To find a store near you, look in the yellow pages under "sewing machine stores" (or just do an Internet search). A locally owned store that sells sewing machines will soon be your new best friend, as they tend to offer exceptional service. Shop around and look for a store with friendly employees who love their job, because chances are, you will be spending lots of time in their company. Now back to embroidery.
Cute Embroidery

Here are some examples of where you might want to use small sized embroidery designs.
Stuffed animal clothes
Onsies
Children's sweaters
Shirt collars
Socks
Children's rompers
Backpacks
Lunchboxes
But it's hard to find tiny little embroideries to go in small spaces like children's clothing since the majority of embroidery designs are made for 4" x 4", 5" x 7" or larger embroidery hoops. You've heard the old adage: bigger is better; definitely true when talking about chocolate, but not always true with machine embroidery, especially when it comes to children's clothes.
Lucky for you Tiny Tots embroidery designs help solve this problem; these designs are about 25mm – 35mm in size (.95" – 1.375") which makes them perfect for tiny spaces or embellishing text, names or cute phrases.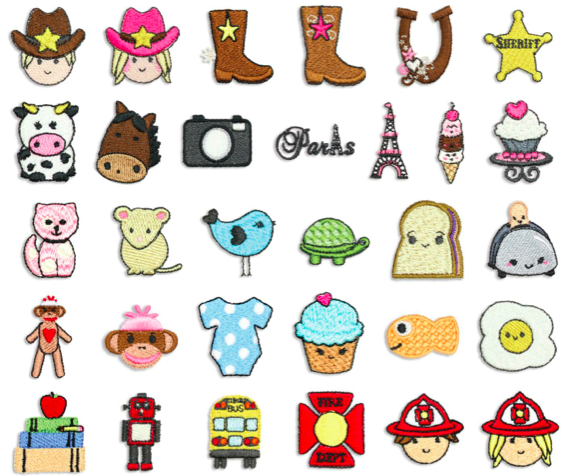 Here is a great example of a way to create your own personal style using cute little embroidery designs. Combine two designs with built-in lettering from an embroidery software program.
Step 1: Bring in the letters of your choice.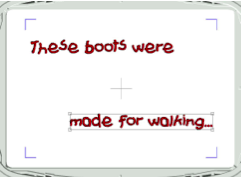 Step 2: Add a girl boot from Tiny Tots Collection.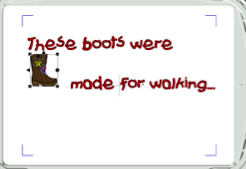 Step 3: Add a cowgirl from the Tiny Tots Collection.
Step 4: Arrange as desired and change the colors to match the application.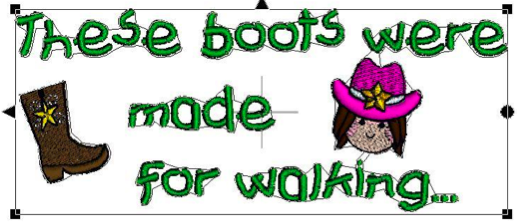 Cute Embroidery for Boys
Perhaps you have been shopping and found an adorable boys romper and want to embellish it with cute embroidery designs. Boy designs are equally as hard to find as tiny designs while cute little girl designs flood the market. If you own an embroidery machine you can embellish away by strategically placing the tiny designs where you want them. Below are pictures of embellishing a boy's romper, but this would work a pair of kids' overalls or denim shorts.
Step 1: In an embroidery software program, print a paper template of the design. In the sample below we are using the fire shield Tiny Tots design.

Step 2: Next, audition your design (this means to move the paper template around until you are pleased with the placement).
Step 3: Use fabric chalk to mark the placement lines (+ or large crosshairs) on your romper leg and then use a tear away sticky stabilizer to hoop the fabric and embroider the fire shield design.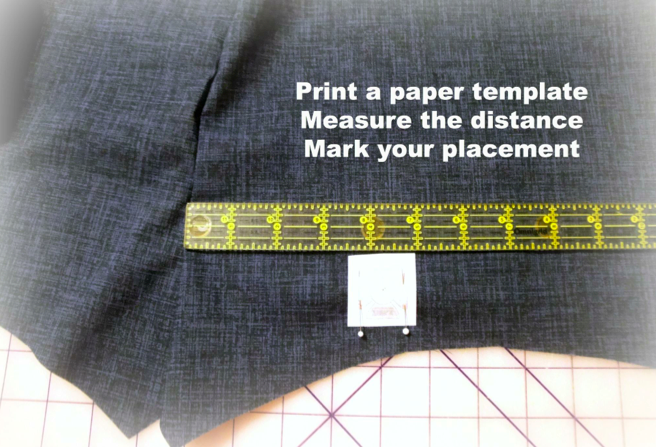 Photo via HopeYoder.com
Now you're ready to embellish any children's garments and accessories with cute embroidery! For more great embroidery techniques for garments check out Eileen Roche's online Bluprint class The Machine Embroidered T-Shirt. What item will you be working on first?
You might also enjoy tips for successful in the hoop projects. Come back to the Bluprint blog next Monday for another machine embroidery tutorial!