Creating amazing sculpted or carved cakes needn't be a daunting task. If you're new to cake decorating or if you're just looking for a fun and simple idea for a birthday party, then we've got some brilliant cut-out cake ideas for you.
Here's our roundup of some easy and inspiring cut-out cake designs.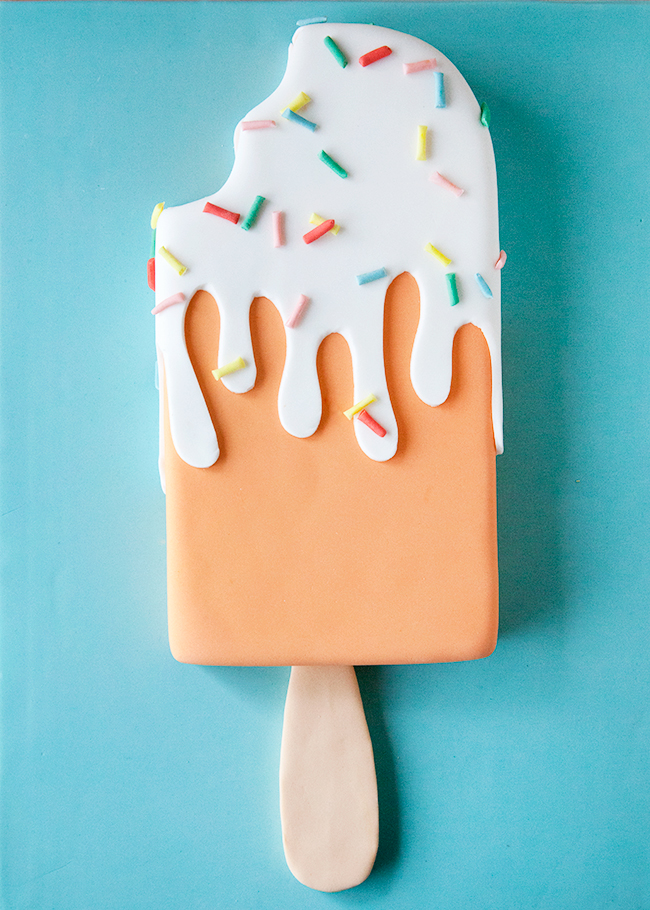 Photo via Bluprint writer Tessa Huff
Popsicle cake
This fabulous and fun popsicle cake is such a fresh and vibrant way to celebrate a summer birthday, ice cream parlor themed baby shower or a family barbecue. The jumbo rainbow sprinkles are particularly fun too. Follow Bluprint's 3-D popsicle cake tutorial to create this bright cake.
You could even create a fun 4th of July themed popsicle cake with bright red fondant, white fondant 'dripped' icing and use bright star sprinkles too!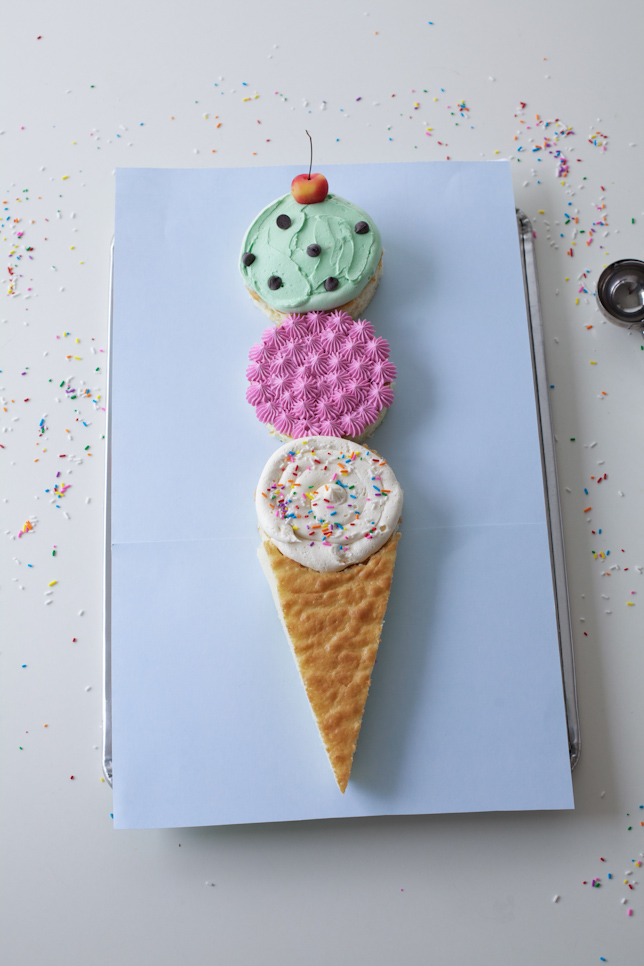 Photo via Bluprint writer Lyndsay Sung
Ice cream cone cake
Ice cream and cake are always fun desserts, but what if you created an ice cream cone out of cake! This cake design would be perfect for a kid's birthday party or for someone ice cream-obsessed! What's super fabulous is that you can learn how to create this ice cream cone cake here with this tutorial on the Bluprint blog!
[box type="shadow"]
Learn the easy yet impactful techniques that let you transform sheet cakes into affordable, custom designs with eye-catching dimension and detail! Discover the secrets with lifetime access to lessons from cake artist Mike McCarey in his online class Incredible Cut-Out Cakes.
Sign me up! >>
[/box]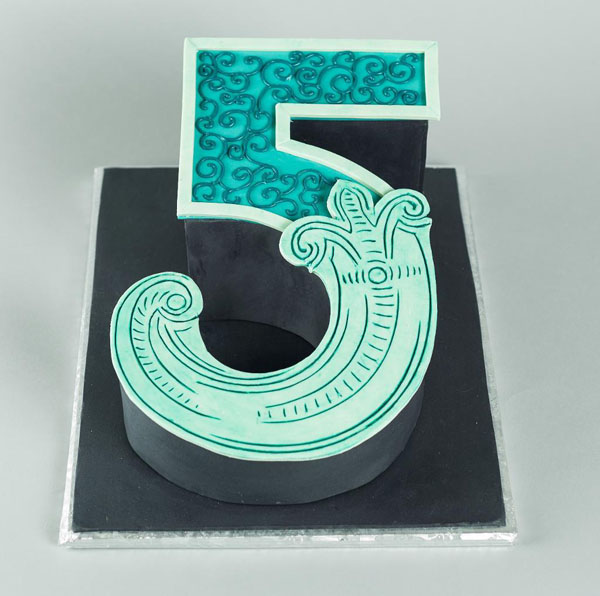 Photo via Bluprint instructor Mike McCarey
Number "5" cake
Adding some incredibly precise hand-painted detailing to a quickly carved cut out cake really helps elevate your design! Make a quick cake look like a million bucks with sleekly cut lines, finely painted detail and some great piping work. We love how the above number cake as also been given a modern feel with sharp corners and lines as well as a striking color palette!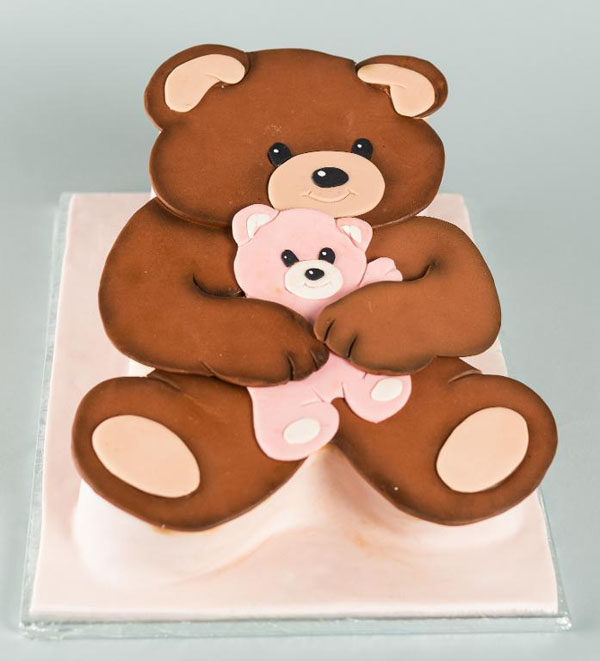 Photo via Bluprint instructor Mike McCarey
Teddy bear cake
The classic teddy bear cake is always super popular for kids parties, Christmas events and baby showers too. Being able to create a cut-out version of 3-D style teddy cake is great for clients who are planning a party on a budget. Adding some airbrush work not only really helps make this cake look impressive and detailed, but creates a fabulously soft appearance!
Photo via Bluprint writer Tessa Huff
Lollipop cake
A light pastel lollipop cake would make such a great addition to a sugary sweet dessert table. Check out this free tutorial on making a lollipop cake and whip up your own giant, carved candy cake — perfect for anyone harboring a sweet tooth. You're guaranteed to be their favorite person at the party! A wonderfully sweet cake like this is perfect for a candy themed baby shower and you can even customize the design with a decorated cake board or mix and match color schemes for different occasions.
With such fabulous cut-out cakes to inspire you, why not try out some cake carving designs for your next project? Sheet cakes can be incredibly versatile and can be stacked, built up and carved to any fun shape!
Do you have any handy cake carving tips and tricks?