Traditional methods of painting and drawing are fun, but sometimes your artwork will benefit by incorporating another material or approach. After making a few simple cuts in your work, you'll unlock a new realm of pictorial possibilities with cut-out art.
I was originally inspired by artist Shamekh Al-Bluwi. He draws glamorous portraits of women, then cuts out the shape of their garments. The portraits are framed against fantastic landscapes and designs, suddenly creating a whole new outfit.
For this post, I wanted to take the same approach, using negative space to add a whole new dimension to a watercolor painting. Using standard watercolor supplies and a precision craft knife, you'll extract part of your painting, then fill in the cut out area by holding it up to any surface or environment — it's that easy! 
How to create cut-out art
Step 1: Gather your supplies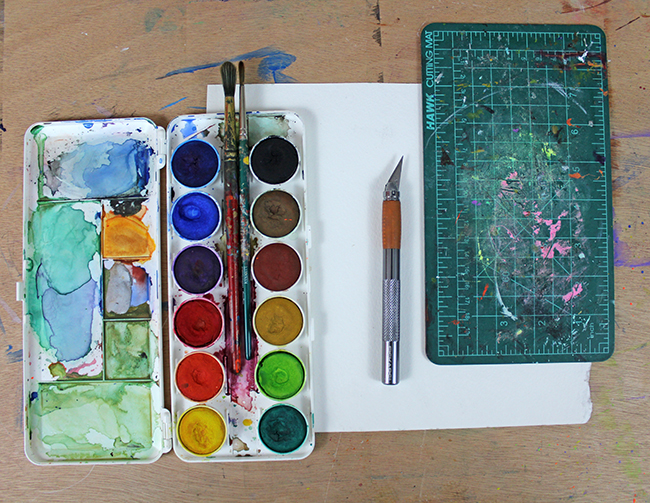 Pick out your favorite watercolor supplies. I used a standard watercolor palette, brushes and paper. In addition, you'll need an X-Acto or another craft knife with a sharp blade, and a mat on which to cut. 
Step 2: Draw your subject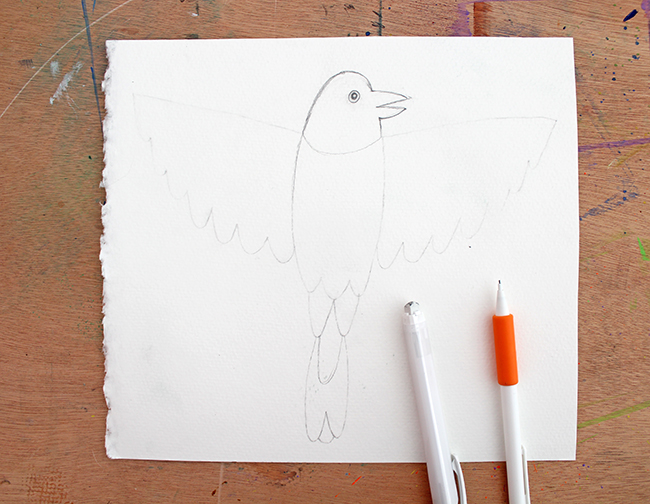 Select a subject you'd like to draw. It can be anything — a portrait, pet, landscape — the list goes on. To make the most impact, I'd recommend something with a large surface area as you'll be cutting some of it out later.
For my painting I drew a bird with its wings outstretched, and planned to cut out the wings. As you draw your own subject, think about what its largest area is and how to best enhance it.
Step 3: Paint your picture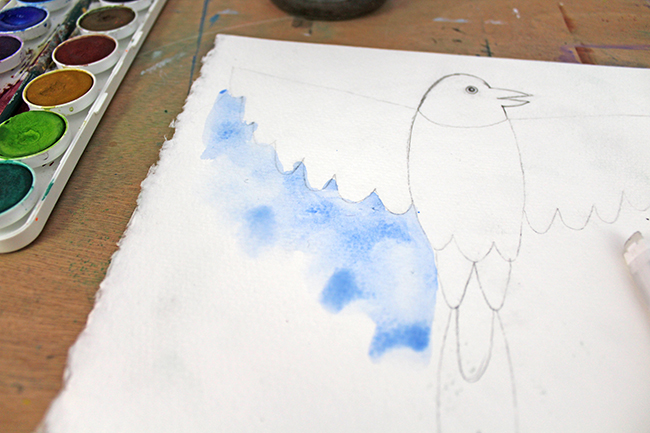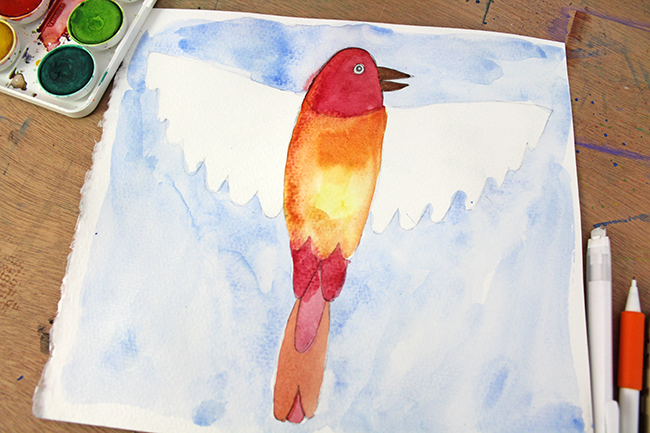 Using your favorite watercolor techniques, paint everywhere except the section you want removed. If you accidentally paint part of it, don't fret. You'll cut it out anyways.
Want to spice up your watercolor? Here are a few of my cherished approaches:
Wet-on-wet: For a hazy, diffused look, paint one layer of paint and while it's still wet, add another pigment.

Salt (this is one of my favorites): For a grainy effect, place a pinch of salt onto wet — but not too shiny — paper.
Layering washes: To build depth and rich, pigmented color, paint one layer of paint and once dry, add another layer.
Step 4: Cut out your shape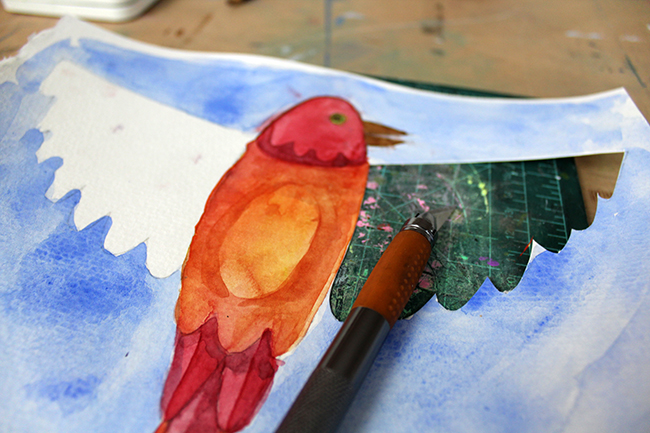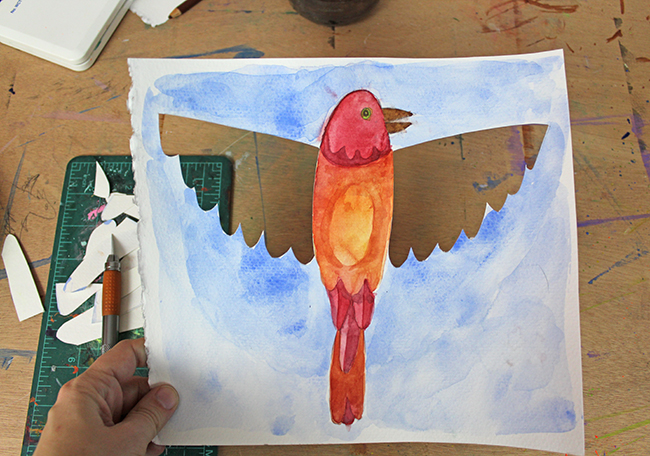 Once your painting is completely dry, place it on top of your cutting mat. Using a sharp craft knife, carefully cut out your desired shape. If you miss an area or want to clean up an edge after you've finished cutting, do so with tiny, precise movements.
Step 5: Take your cut-out art places!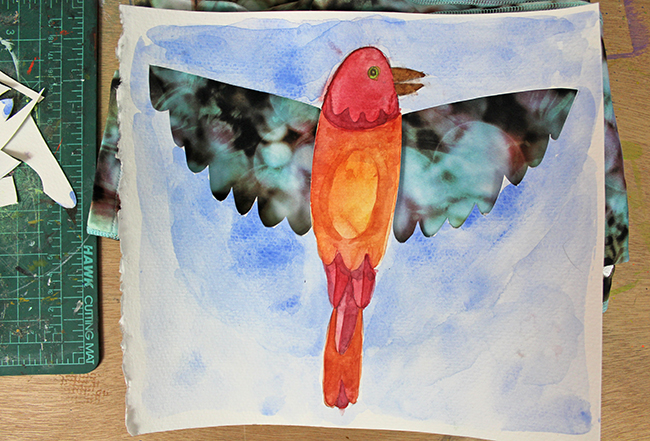 Here's the fun part — place your cut-out painting over your favorite colors, textures and surroundings. And remember to snap a photo to commemorate each new and exciting iteration of your artwork!