Do you have the desire to customize your fall and winter wardrobe? Try sweet and simple hand embroidery! These custom embroidered sweaters range from easy line drawings to more detailed designs in multiple colors that will really make your shirt stand out in a crowd.
Take these projects for inspiration and turn a store-bought sweater, thrifted sweatshirt or hand-knit sweater into a showpiece.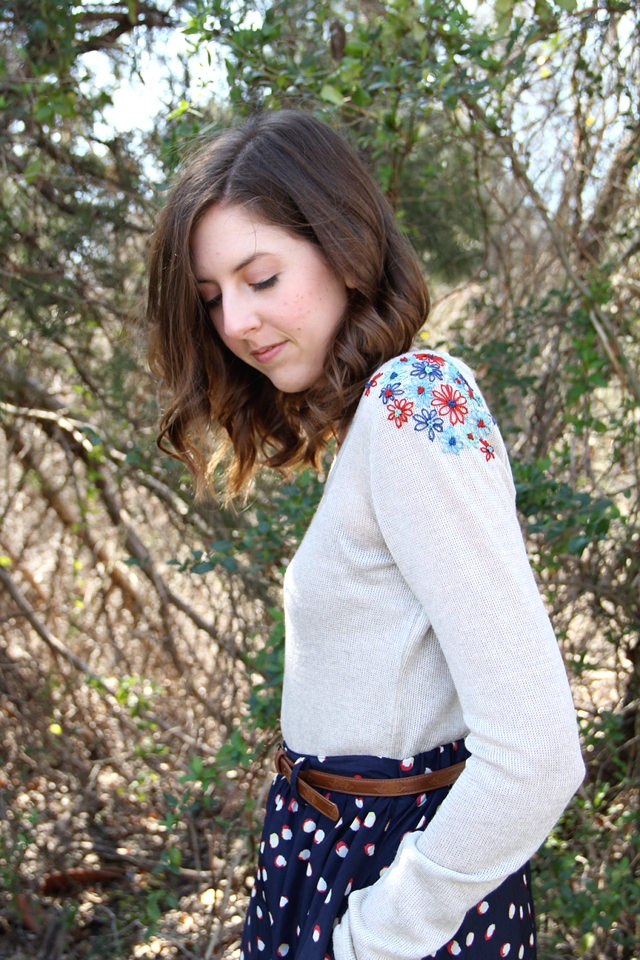 Photo via One Sheepish Girl
Shoulder surprise
Makeover a sweater with colorful floss and a needle, taking inspiration from Meredith and her sweet embroidered shoulders. She found a plain, thin-knit sweater at Target and used embroidery floss for the floral design. However, she says a thicker sweater could be stitched with yarn or crochet thread. Grab an embroidery hoop and practice the lazy daisy stitch.
Get the tutorial for this flower embroidery project here.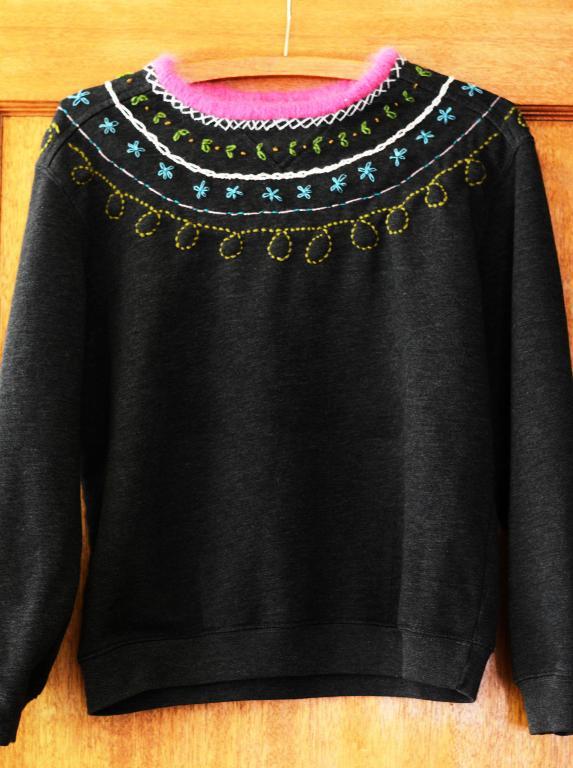 Photo via Craftsy member Maize Hutton
Thrifty threads
Who said handmade projects have to be expensive? This adorable custom embroidered sweatshirt is the creation of Maize, who prides herself on that fact that all of her materials were from the thrift store. She used a crew neck sweatshirt and trimmed the collar in pink angora yarn. The colored rows of loops, flowers and leaves are stitched in DMC needlepoint yarn crew, which she also thrifted.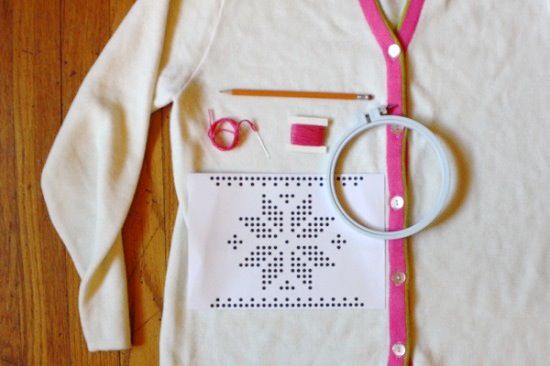 Photo via Michael Ann for Paper & Stitch
Stitched snowflake
This button-up cardigan is the ideal canvas for a stitched snowflake, and it's not hard to sew! Once you've transferred the pattern, you can hand embroider little "Vs" to simulate the look of a sweater knit. Visit Paper & Stitch for the embroidered sweater tutorial and free printable pattern.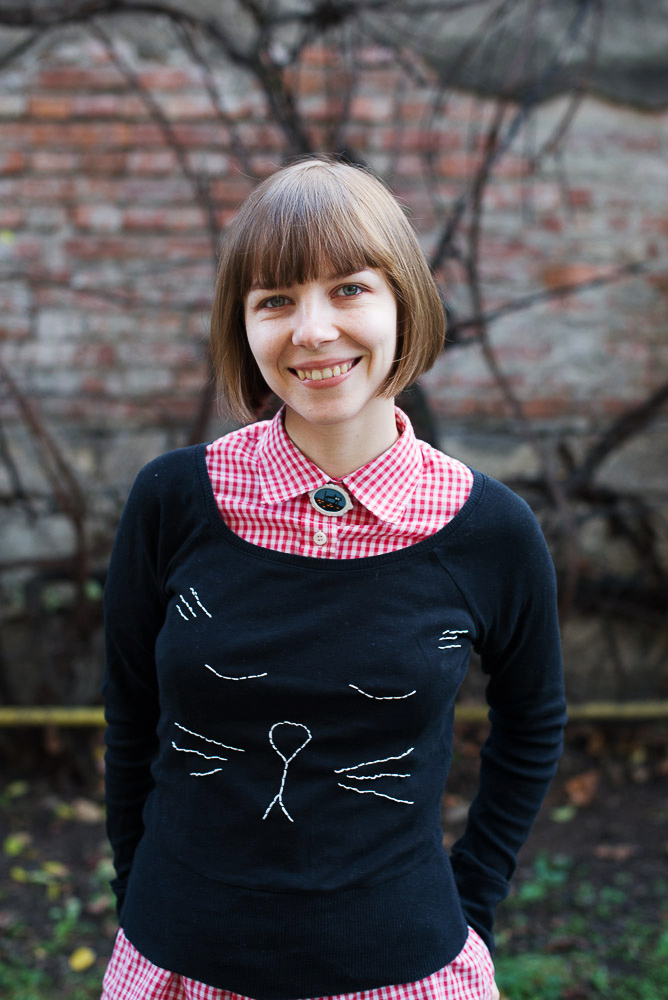 Photo via Kittenhood
Meow mix
Show your pet pride with a custom embroidered cat sweater or long-sleeve tee. With some tailor's chalk to mark your pattern and a simple backstitch, it's easy to get the look.

Photo via Honey and Fitz
Knockoff knit
Have you ever seen a sweater in the store and wished you could make the look for less? Dina had the same thought when she saw this cardigan from Anthropologie for $118. With most of the supplies in her stash, she made the a knockoff custom embroidered sweater for $2.79!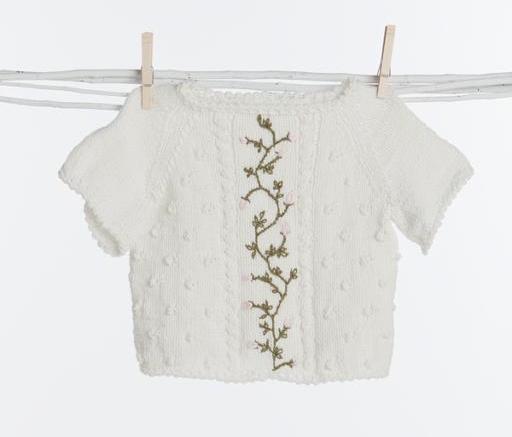 Photo via Craftsy member Designs By Ava Lynne Green
Delicate Rosebuds
Embroider a girls scoop neck sweater with a column of sweet rosebuds. This custom embroidered sweater includes knots and purl bumps to complement the hand embroidery and create the look of a field of roses. This embroidered sweater pattern uses #10 perl cotton in green and pink.
Get the Sweet Rosebuds Sweater Pattern here.

If you want to try your hand at machine embroidery, check out The Machine Embroidered Sweater with Pattie Otto. This course will teach you how to show off your style while getting a professional finish!
What would you like to embroider on a sweater?