There are many wonderful quilt blocks that use curved piecing techniques. Many quilters worry about their ability to correctly piece curved blocks, such as the Drunkard's Path, the Orange Peel, the Clamshell, the Apple Core and the Double Wedding Ring.
Here are some easy-to-follow tips and techniques that can help any quilter master the art of curved piecing!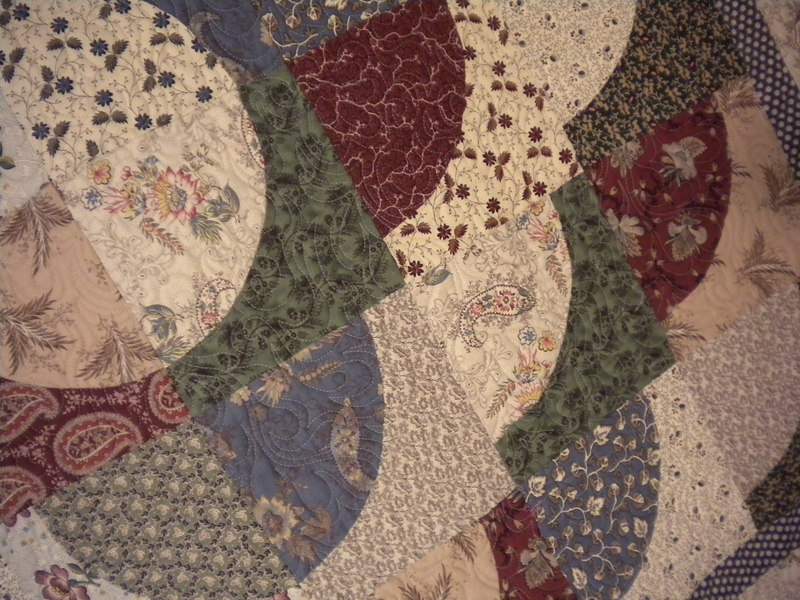 First of all, careful cutting of the shapes used in curved piecing is critical.
Be sure to follow your pattern or template as closely as you can to keep variations in your pieces to a minimum.
When working with a rotary cutter, using the smallest size available will make it easier to cut around the curves. When using scissors to cut templates, be sure to move the template material — not the scissors — to ensure an accurate cut.
Templates can be made from template plastic or freezer paper. Purchased acrylic templates may also be used for the common shapes that require curved piecing. Another option for curved piecing is to use die-cut shapes. The AccuQuilt GO! Dies system allows several pieces of fabric to be accurately and precisely cut at once.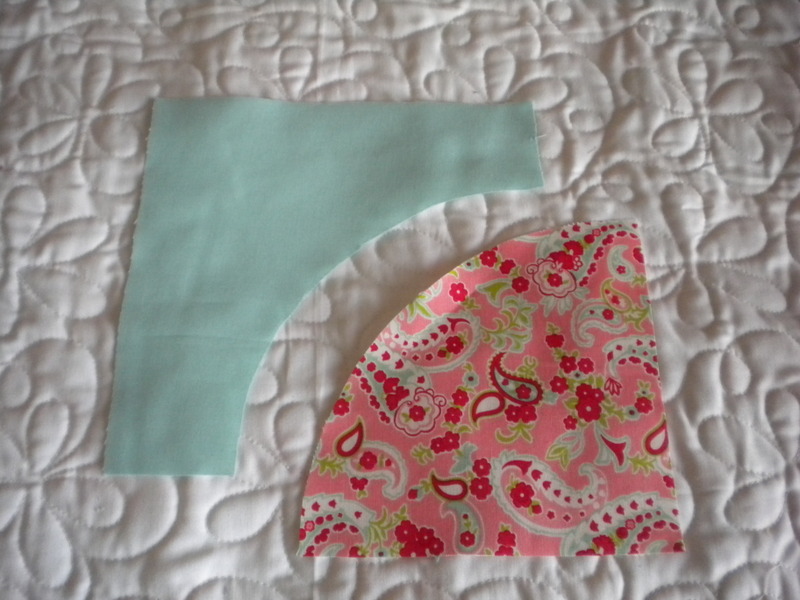 Another thing you must remember is that you will be dealing with bias curves and edges, which means the fabric can more easily stretch out of shape than fabric pieces that are cut on the straight of grain.
Take care when handling pieces to be used in curved seams, and be sure not to stretch fabrics to try to make them "fit."
Pinning is another critical component of successful curved piecing.
By pinning your fabrics, you are able to more easily "ease" fabrics together to create even seams. You will want to use at least three pins. The first and second pins should be used to keep the edges of both shapes together, and the third pin should be placed at the center of the shapes you are matching.
To find the centers, fold each piece in half, finger press, then mark with a pin.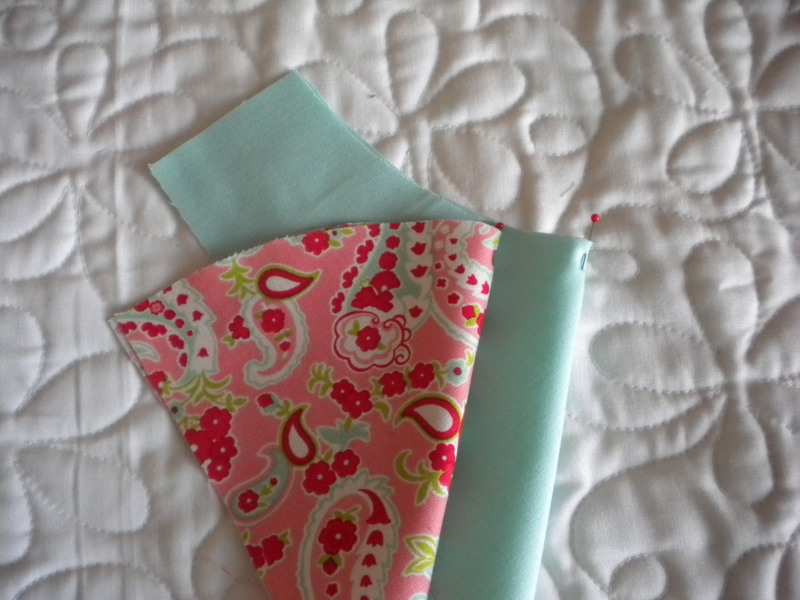 It is easiest if you sew with the "flat" pieces on the bottom. The piece that needs to be eased in to "fit" should be placed on the top. Don't worry about matching every edge before you begin to sew; you will match up the fabrics an inch or two at a time while sewing. Although it may not seem like the pieces will fit together, if you sew slowly you will see that it all comes together.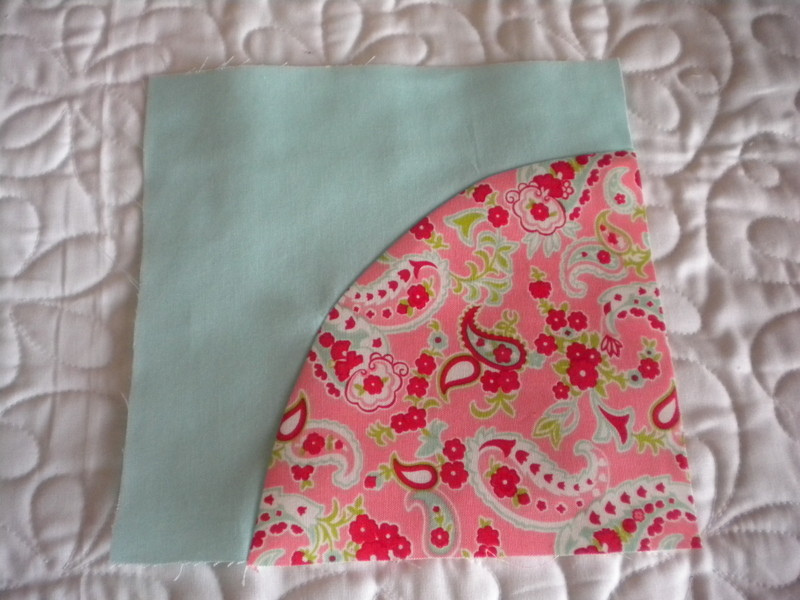 You will not need to clip the curves when doing curved piecing. By pressing toward the piece that was on the top, your block should be flat. Some quilters like to use starch to give a final finishing touch to their curve-pieced blocks.
For more tips on tackling circles and other curved shapes, enroll in Cheryl Arkison's Cratsy class Inset and Appliqué Circles by Machine, which is great for experienced and beginner quilters alike. And if you're looking for some great quilt patterns with curves, check out Mod Pop.
Be sure to come back to the Craftsy blog tomorrow for a inspiring roundup of creative quilt backs!
Are you ready to conquer the curves? Which type of curved pieced block will you try first?