If you enjoyed our curved piecing tutorial last week and love the look of curved piecing in quilt patterns but aren't quite ready to make the traditional Wedding Ring quilt, you might be inspired by one of these curvy designs. From precise arcs to improv curves, these quilt pattern and tutorials utilize curved piecing to make bold quilt designs.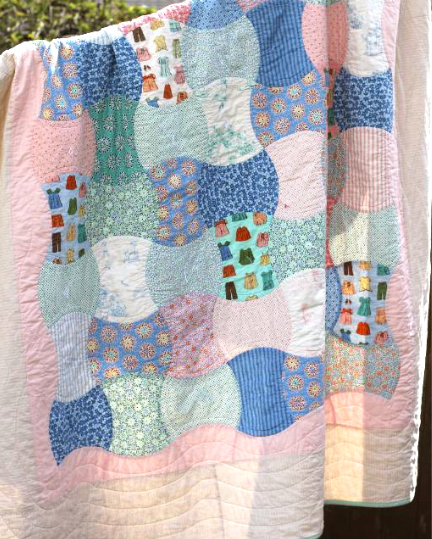 This Apple Core Quilt by echoerica is one example of basic curved piecing in a quilt pattern. The convex and concave curves of each identical piece fit precisely into one another, making this a gentle curve that's easy for beginners to sew.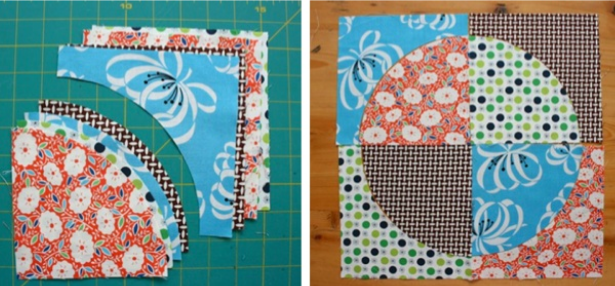 Another intro into curved piecing is often the classic Drunkard's Path quilt block. Christina Lane of The Sometimes Crafter shares a tutorial for the Drunkard's Path quilt block, which gives a nice overview of curved quilt piecing using cutting templates and plenty of sewing pins. She also adds a unique spin on the traditional curved block with her Retro Flowers quilt pattern. Although the templates are specific to this pattern, the curved quilt blocks are assembled similarly.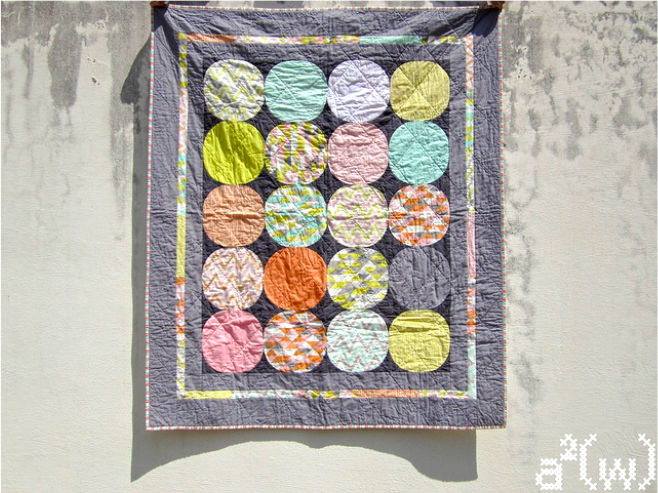 Speaking of retro-inspired quilts, Ali Winston shares her TV on the Radio quilt tutorial at her blog, A. Squared W. By using freezer paper to achieve curved piecing, she is able to easily attach round borders to each of her blocks for the look of inset circles that flow into one another. The technique is similar to the popular 6-minute circle, which also calls for freezer paper, scissors and a glue stick to sew inset circles.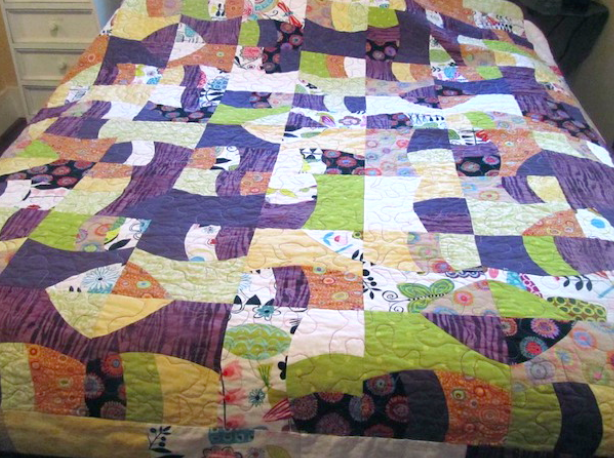 If you prefer more of a free-form approach to curves, you might try the techniques used by Jana Treat in this Fly Away quilt, inspired by the butterflies in her fabrics. Her advice for curved piecing is to cut gentle, sloping curves. Although the curves still take some time to sew, there is less precision involved in the cutting stages, which can save some time and frustration for beginning quilters.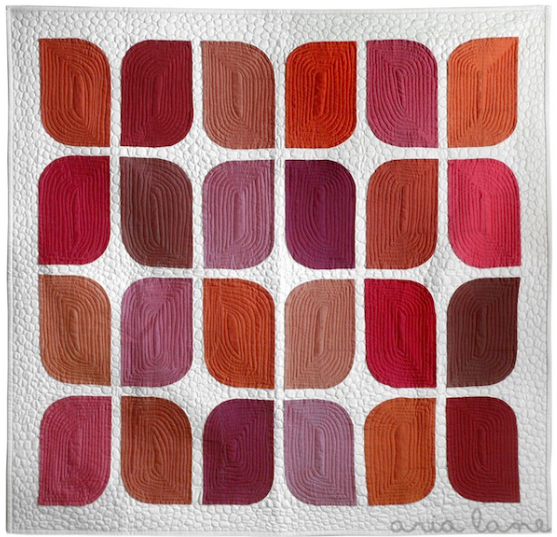 The stunning Retro Rubies quilt by Alyssa Lichner of the blog Pile of Fabric is pieced with solid fabrics so the focus is on the pieced curves and points of each flower petal. If you'd like to join in the fun, she is hosting a quilt along for the months of May and June to share tips for curved piecing this quilt pattern, as well as how to quilt this retro-inspired modern quilt.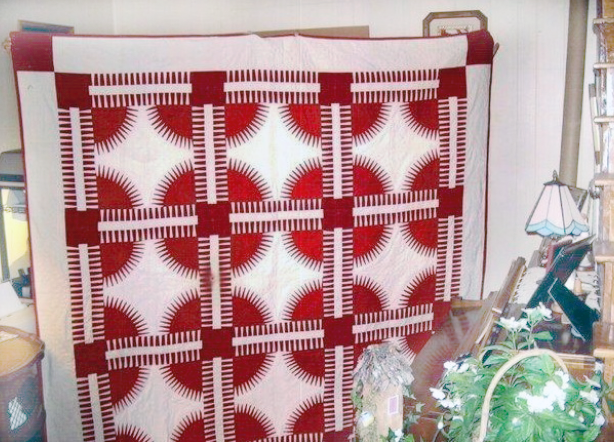 An advanced quilt pattern that produces stunning results, the New York Beauty Quilt has many variations, all of which contain curved arcs comprised of triangles. Quilter iveyachers328008 found the paper-pieced pattern for this quilt in a vintage newspaper from the 1950s, and hand-pieced and hand-quilted her project over a period of 15 months! Some quilt shops sell foundation paper with the New York Beauty block already printed on it and ready for piecing. If you can't find the template you need, Inner Child Designs shares a tutorial on how to make your own templates for this curved piecing quilt pattern.
To learn more about quilting curved elements with confidence, sign up for the Craftsy online class Inset & Appliqué Circles by Machine with Cheryl Arkison. Do you enjoy curved piecing in quilt patterns? What method is your favorite for getting accurate curves?
In case you missed it yesterday, enjoy tips and tricks for building a useful stash, and return to the Craftsy blog tomorrow for an exploration of yo-yo-quilts.