We know you should always cross your t's and dot your i's, but what about your quilts? From the traditional Greek cross block to wonky crosses and variations of traditional patterns, cross blocks come in many different styles and shapes. Featuring your choice of fabrics, these cross quilts are ready for your own personal touch.
Let's take a look at some cross quilts to inspire your next project!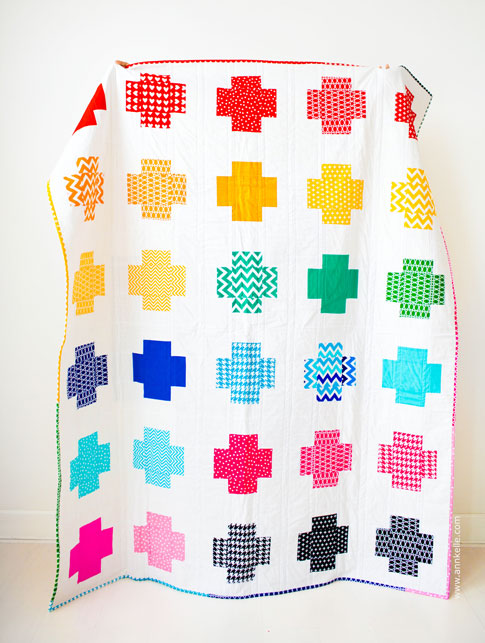 Photo via Simply M Photography for Ann Kelle
Kelby Sews shares an easy tutorial for her The Crossing quilt pattern. which is a modern take on the Greek cross block. Each print requires a fat eighth of fabric, so it's the ideal pattern for using a bundle of coordinating prints! This version is made in a rainbow of Remix fabrics designed by Ann Kelle.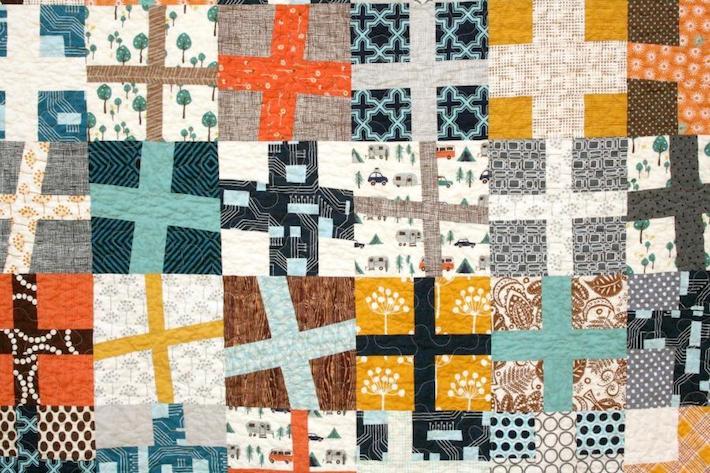 Photo via Craftsy member quiltsbyemily
The Happy Camper Wonky Cross Quilt was made with a free tutorial from Sew, Mama Sew! Featuring a variety of crosses in different sizes, directions and colors, this quilt has plenty of variety to keep your eyes interested in each individual block. This cross quilt pattern works great with contrasting colors of light and dark values.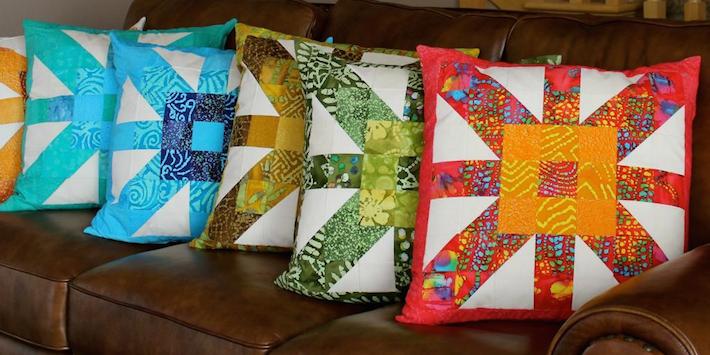 Photo via Craftsy member QuiltFOX
Sewn up in beautiful batiks, this free cross quilt pattern makes a pillow that really pops. Make several quilted pillow covers for your living room, or make several to give away. This beginner-friendly cross block would also look great as a patchwork quilt.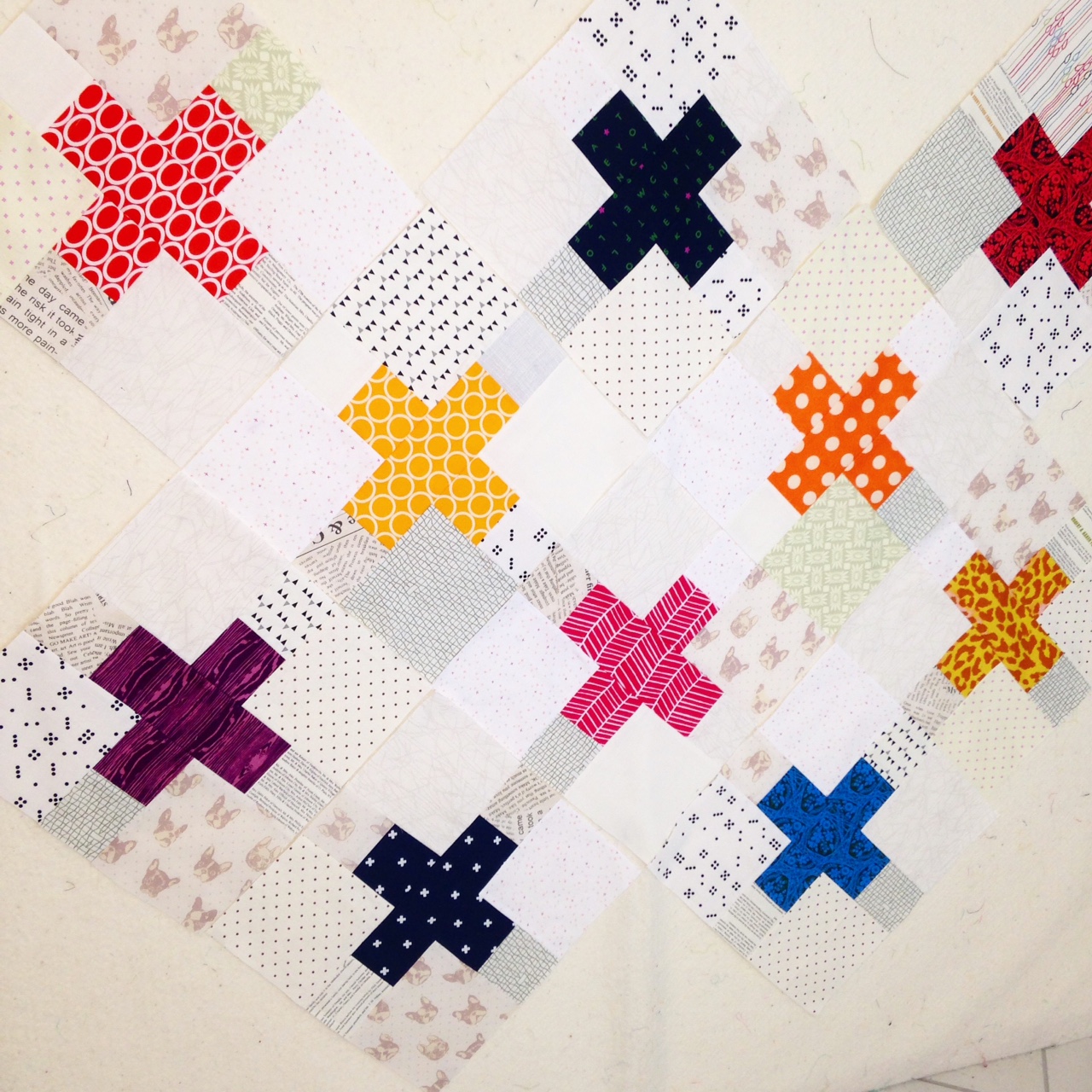 Photo via Craft Buds
The Low Volume Plus quilt block comes with a free tutorial to help you use your charm squares. Sew scrappy, light-valued fabrics in the background and a single pop of bright color for the cross. You can arrange your finished blocks on point (as pictured) or straight up and down to change up the look.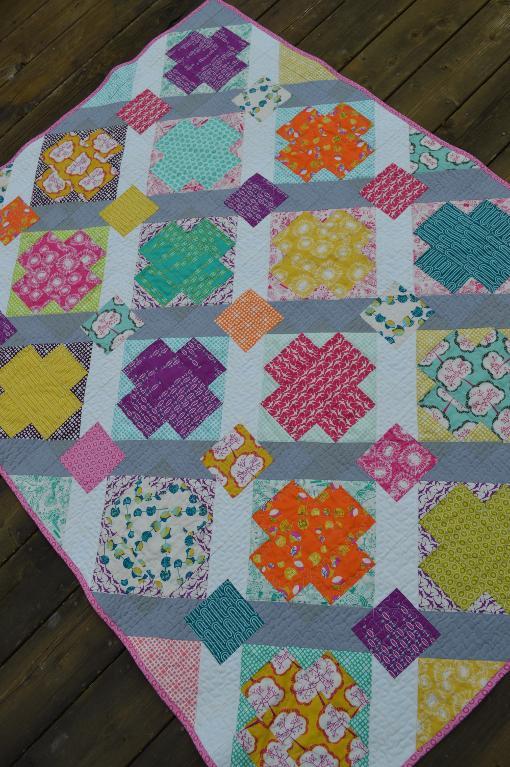 Photo via Craftsy member Color Girl Quilts
If you are looking for a fun variation of the cross quilt block, this pattern allows you to utilize a lot of colors and patterns in your fabrics. With white and gray sashing to tie the blocks together, this cross quilt pattern keeps your eyes moving with a few relatively simple, repeated blocks.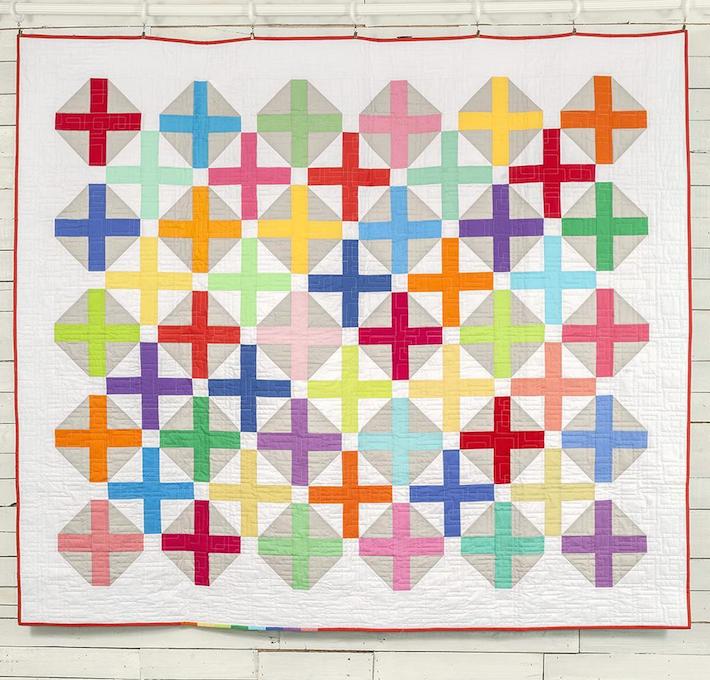 Photo via Craftsy member Amy Smart
Do you remember playing hopscotch as a kid? This colorful cross quilt might just bring you back to the day when life was carefree and all about having fun. With closely aligned cross blocks separated by half-square triangles, this quilt has the illusion of multiple layers. But the piecing itself is relatively simple and the pattern is suitable for advanced beginners.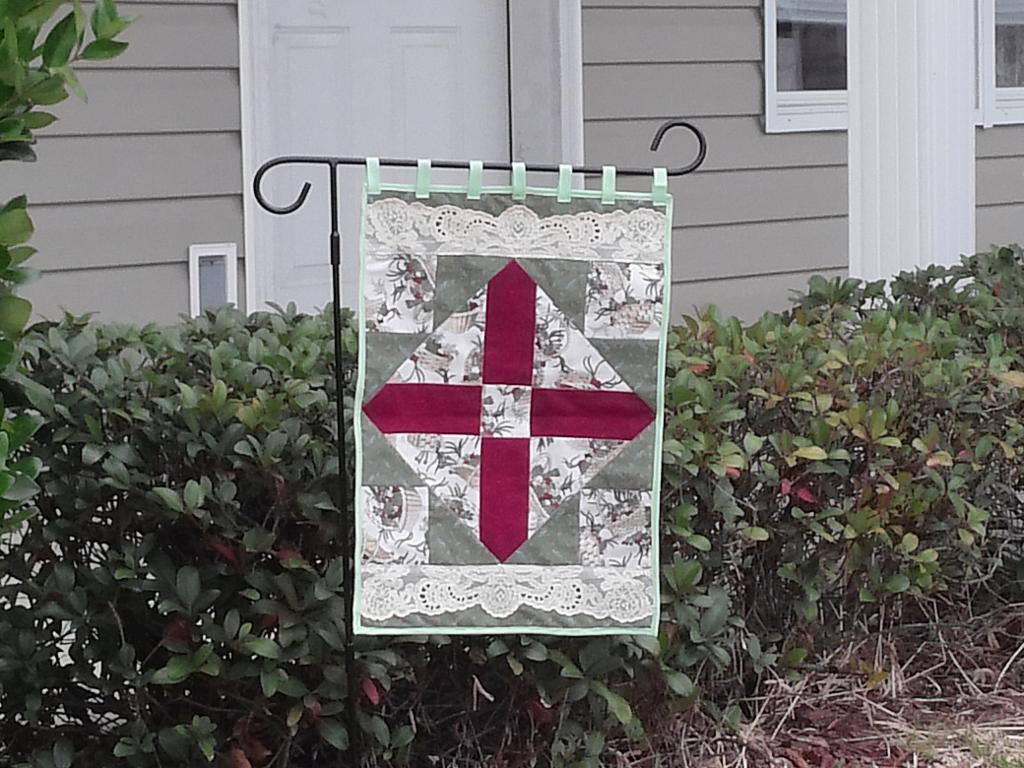 Photo via Craftsy member The Mossy Turtle
Spring is the perfect time to bring your quilting projects outdoors, like this elegant garden flag featuring a cross block. If you look closely at the design, there's actually a larger gray cross surrounding the red center cross, giving the illusion of depth.
What's your favorite cross quilt block or pattern?