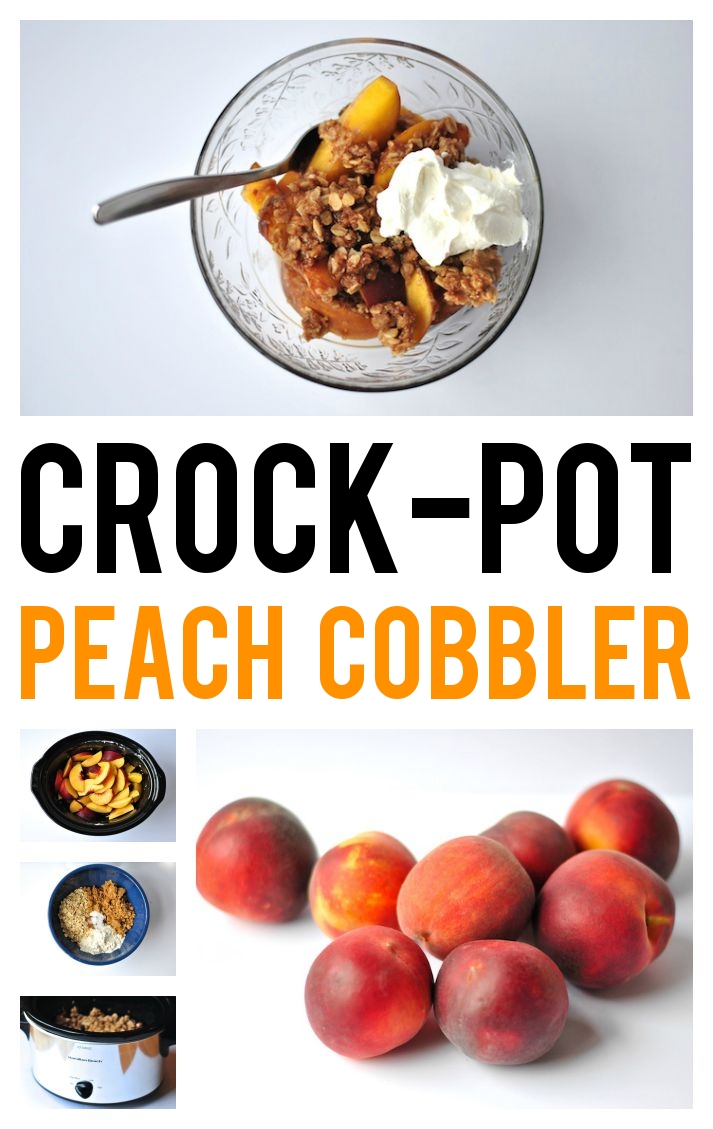 Since moving to the South, I've become fanatical about buying and eating fresh Georgia peaches. I like to pick them up at the farmer's markets during harvest time, from early May to early August. We keep them in a brown paper bag for a few days until they are ripe. Though my family has come to love fresh peaches right out of the bag, we also love to use them in recipes ranging from salads to smoothies and desserts! I'm excited to share this Crock-Pot peach cobbler recipe that has become one of our favorites.
In my experience, a true, Southern-style peach cobbler is made with butter, flour, sugar and milk. The finished texture is similar to a bread pudding with peaches. I prefer a topping that's a bit more crunchy, so this recipe omits the milk and includes old-fashioned oats. If you love fruity desserts, this peach cobbler is truly satisfying and is so easy to make. With no hot pans to take in and out of the oven, this is a great recipe to get the kids to help you make!
To make Crock-Pot peach cobbler you'll want to allow about 15 minutes of prep time (slicing peaches and making the crumble topping), and 3 hours of cooking time. I've used a 6-quart oval slow cooker, but you can also halve this recipe to fit in a smaller 3-quart slow cooker. This easy slow cooker peach cobbler makes about 6 to 8 servings.
Get more slow-cooker recipes on the Craftsy blog! You might also love this peach pie recipe for those days when you have a little more time to bake.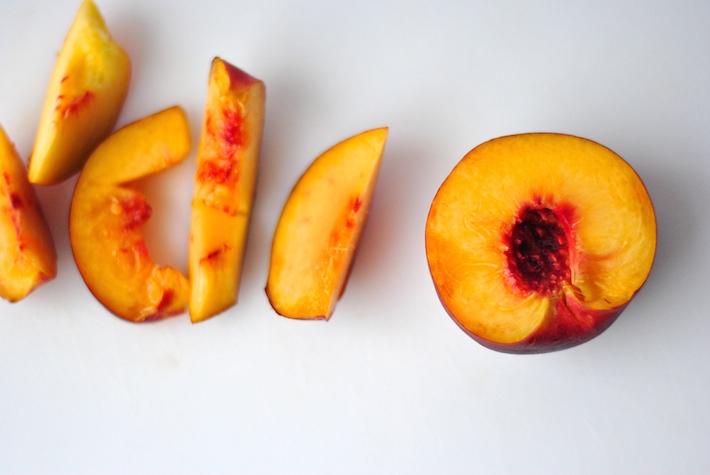 Crock-Pot peach cobbler recipe
Ingredients:
6 fresh peaches (medium size) pitted and sliced, or equivalent amount of frozen peaches
1 stick unsalted butter, softened
3/4 cup all-purpose flour
3/4 cup old-fashioned oats
3/4 cup light brown sugar
1 teaspoon cinnamon
1/2 teaspoon nutmeg
1/2 teaspoon salt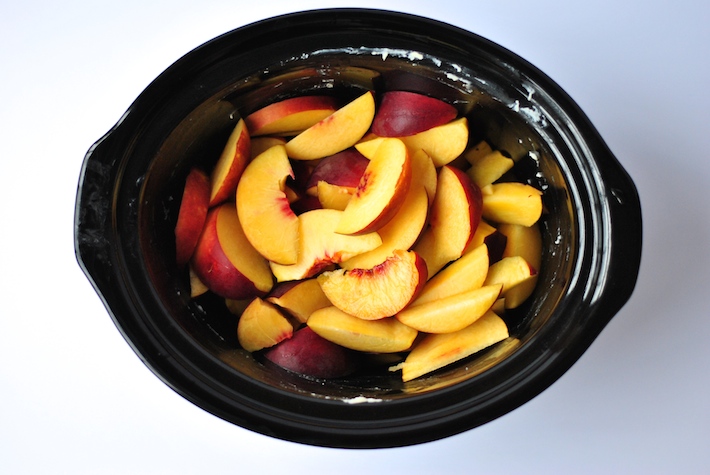 Step 1:
Rub the end of a stick of butter around the bottom and sides of the slow cooker crock to coat it completely. Toss the sliced peaches on top, spreading them out evenly across the dish.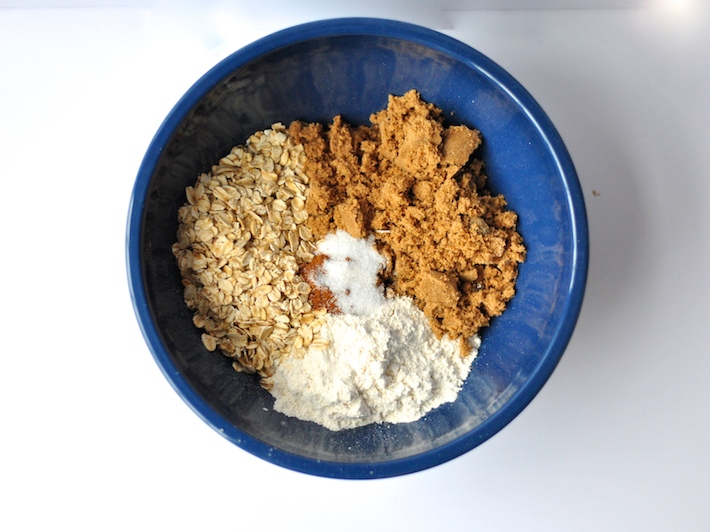 Step 2:
In a large mixing bowl, combine the flour, oats, brown sugar, cinnamon, nutmeg and salt. Whisk together the dry ingredients. In the same bowl, add the rest of the softened butter, cutting it into the mixture with a pastry knife. Crumble this topping evenly on top of the peaches. Tip: If you don't have a pastry knife, use two forks to smash the butter into the crumble. Alternately, you may choose to melt the butter in a small bowl before mixing it into the dry ingredients.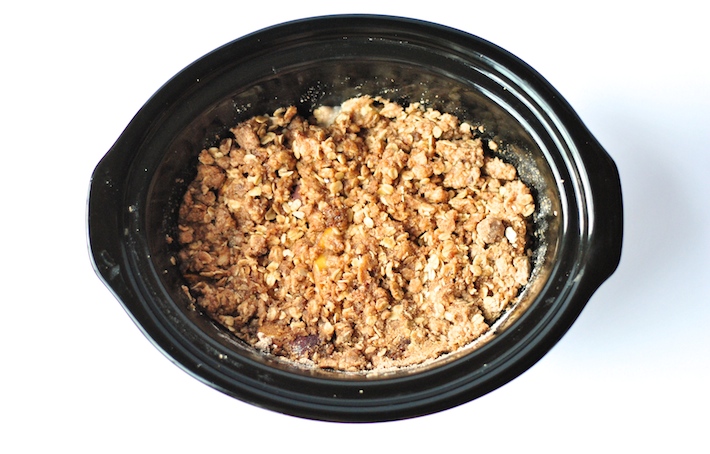 Step 3:
Cover the slow cooker and cook the dessert on high for 3 hours. Serve Crock-Pot peach cobbler warm with a scoop of vanilla ice cream or whipped cream for a dessert that's great any time of the year!