Regardless of the season, I always have projects that involve crocheting and knitting with lace yarn somewhere on my list. Lace yarn has that rare ability to work in lots of different seasons and temperatures.
What's even better? Crocheting and knitting with lace yarn doesn't always require a lace-weight. You can stitch lace patterns with lots of yarn weights, from fingering weight all the way up to bulky yarns, and Bluprint's yarn shop is packed with all kinds of options.*
Sure, we could just show you photos of lace-weight yarn, but we want you to get an idea of how these beauties look once they're stitched. Work up any of these gorgeous lace projects, or check out the yarn used to stitch them if you have your own pattern for crocheting or knitting with lace yarn in mind.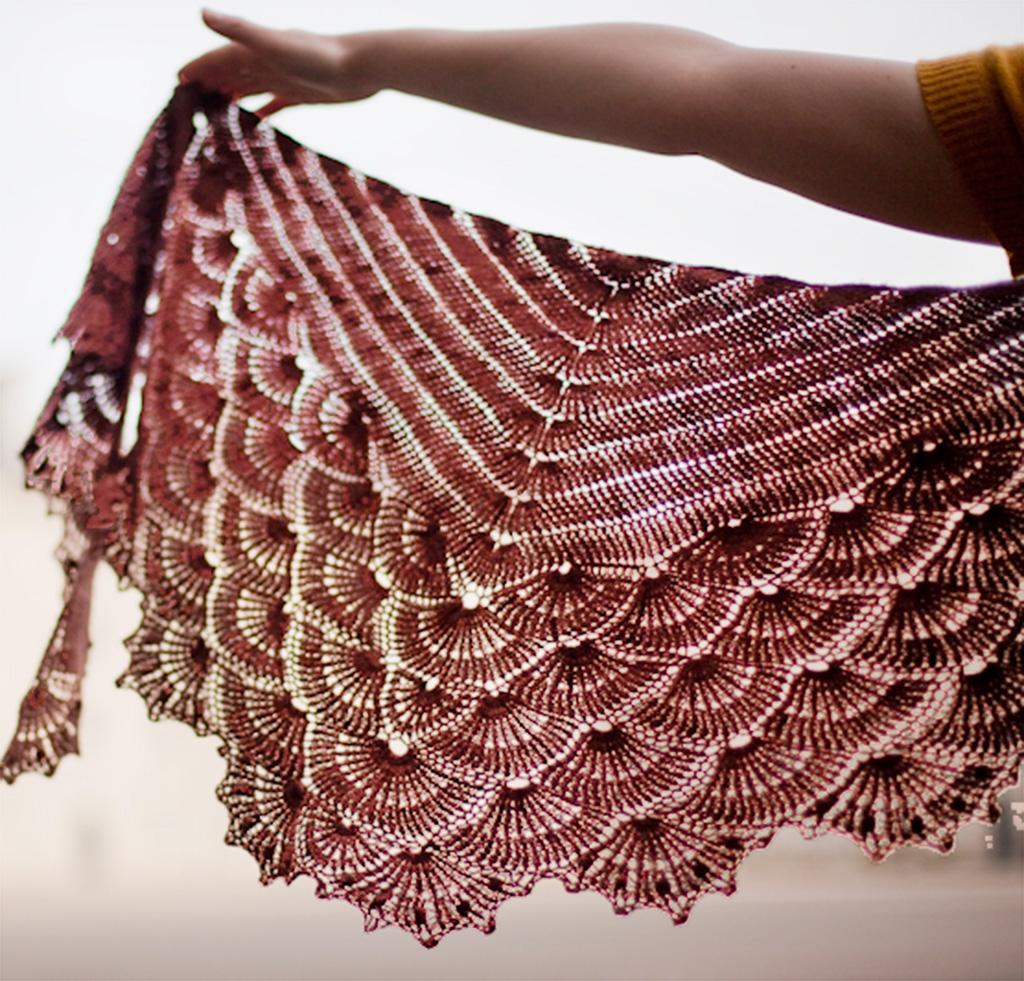 Venus Shawl Kit
I had to look twice to see that this gorgeous shawl was crocheted. Isn't awesome that we can create such beautiful lace stitches with a crochet hook? The cozy alpaca and wool blend of the Rowan Fine Lace Yarn is perfect for showing off stitch definition.
Get the Venus Shawl crochet kit here.
Check out the Rowan Fine Lace Yarn here.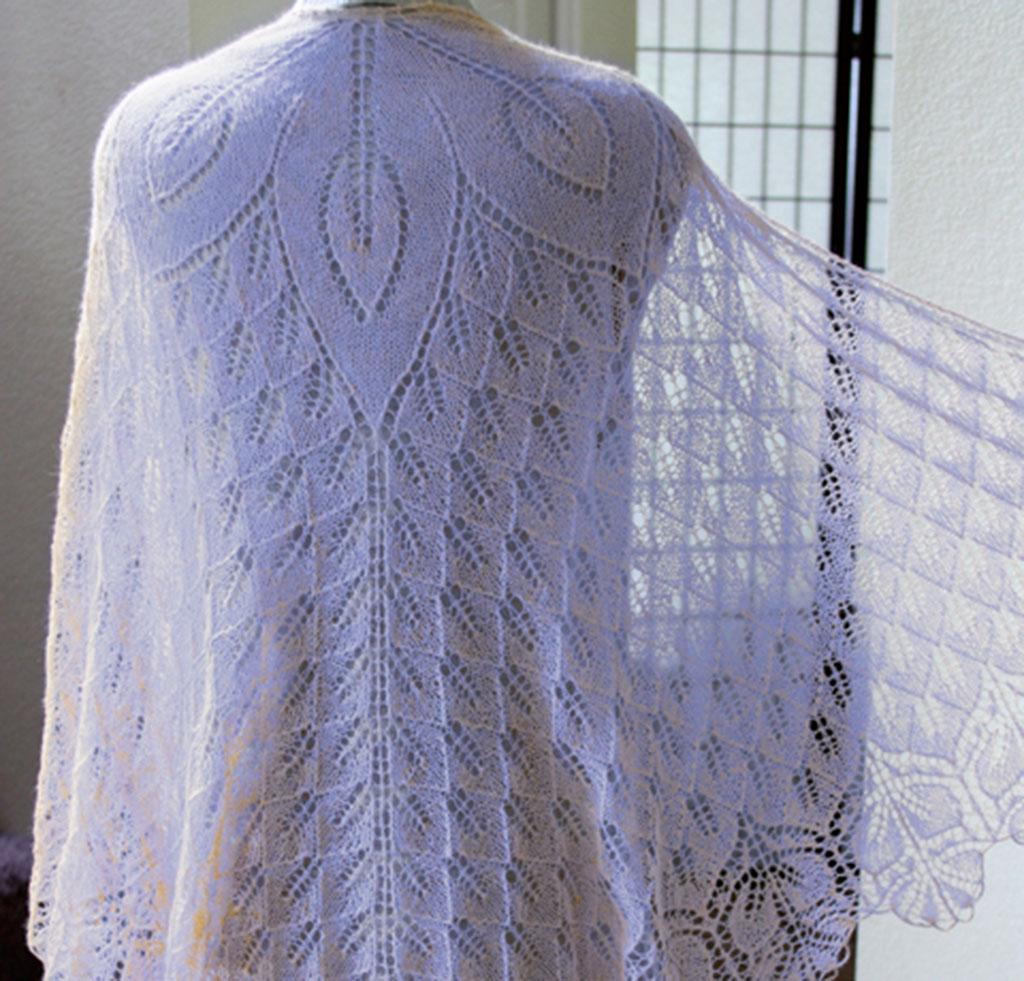 Fiore Di Sole shawl kit
One of my favorite shawls I've ever knitted was made of an alpaca and wool blend yarn, so I never hesitate to use that blend when I'm looking for something cozy. This beautiful triangle shawl is knit from the top down and owes its lovely drape to that soft alpaca.
Get the Fiore Di Sole shawl knitting kit here.
Check out the Cascade Alpaca Lace Yarn here.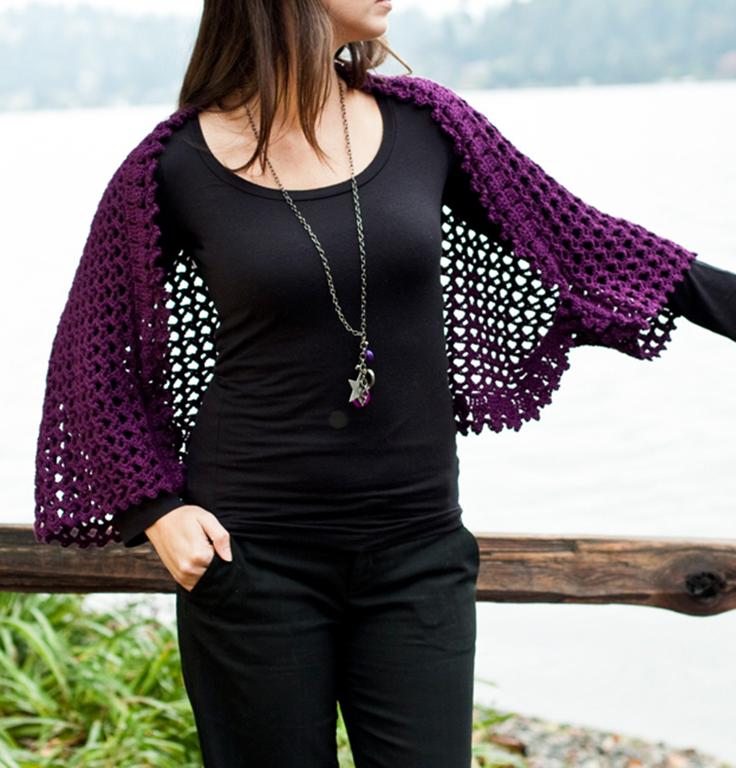 Lace Shoulderette Kit
It's true that this is not a lace-weight yarn, but you can use it to crochet lace projects. The combination of worsted-weight yarn and open stitches on this oversized shrug mean that the project will work up in no time, unlike most other lace projects.
Get the Lace Shoulderette crochet kit here.
Check out the Cascade Venezia Worsted Yarn here.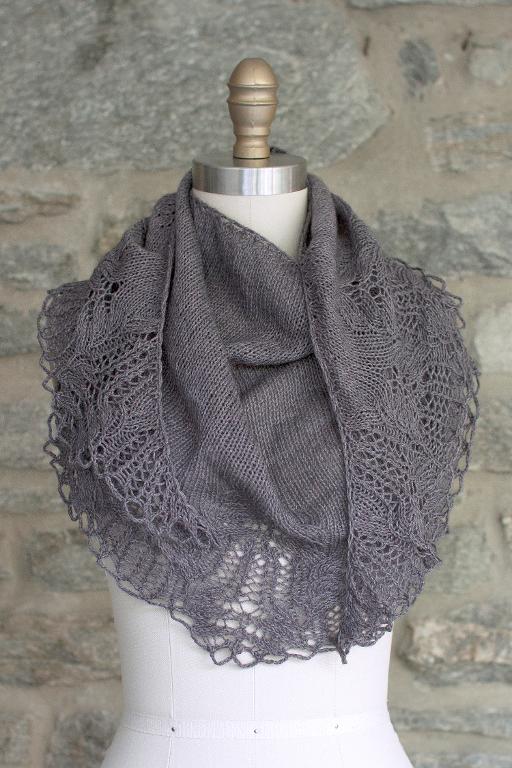 Trufa Shawl kit
Here's another gorgeous example of alpaca giving us a great drape, but this time instead of being paired with wool, it's paired with soft pima cotton. The alpaca-cotton blend means that you could stretch the shawl right into spring. You'll focus all your lace skills on the border, then fly through the stockinette stitch body.
Get the Trufa Shawl knitting kit here.
Check out the Manos Serena Yarn here.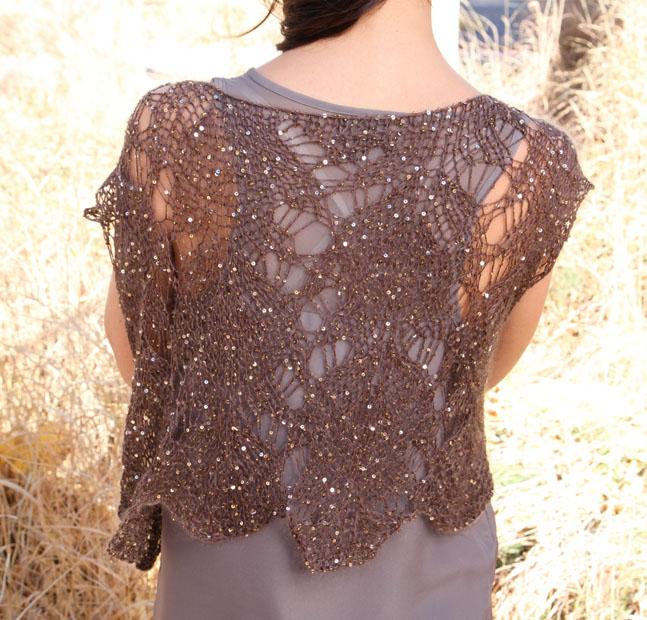 Sequined Mohair Lace Vest
Beads and lace yarn go together like peanut butter and jelly. (Yum.) If you're itching to stitch something shimmery and delicate, this Art Yarns Beaded Mohair and Sequins Yarn is the way to go. Check out patterns with a lot of open stitches like the vest above to make sure you show off that sparkle.
Get the Sequined Mohair Lace Vest knitting kit here.
Check out the Art Yarns Beaded Mohair and Sequins Yarn here.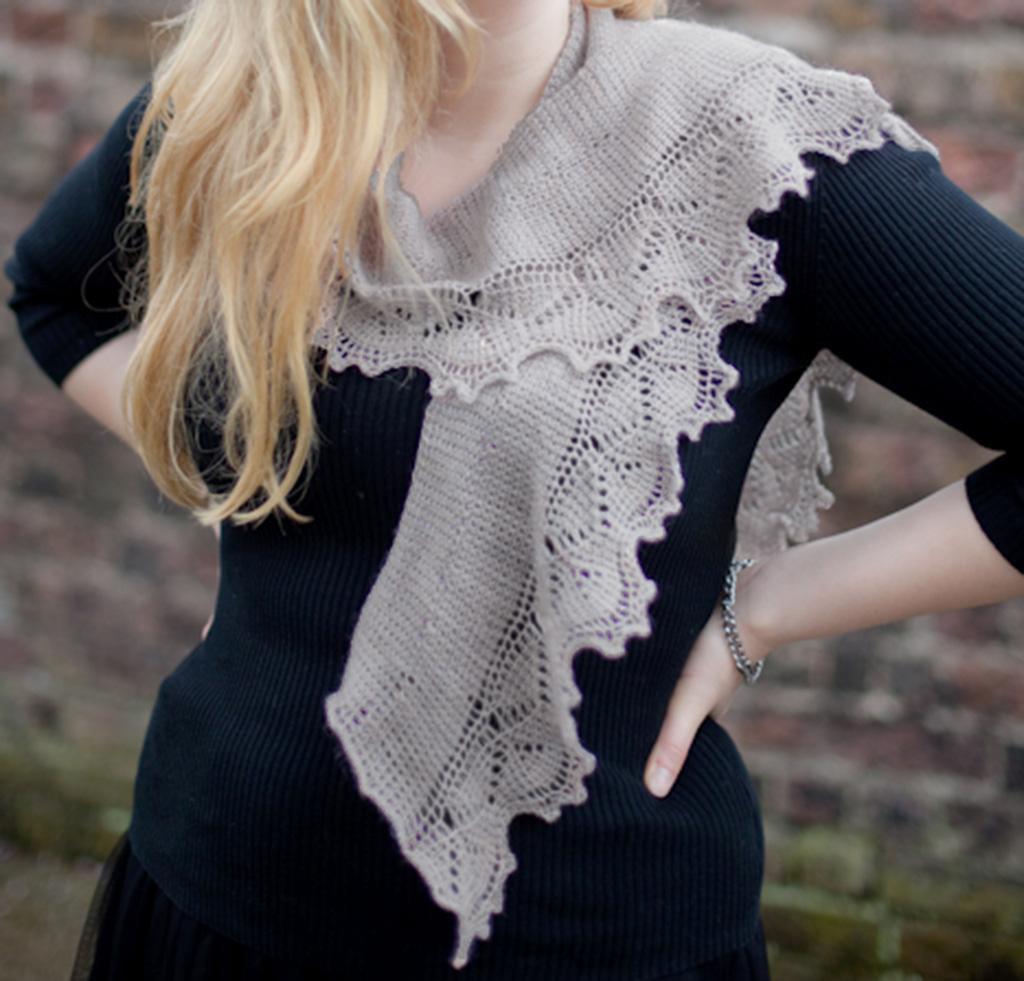 Pax Shawl Kit
Fingering-weight yarns are my favorite for stitching lace projects because you get that nice drape with some durability. I feel like I can fold up a fingering-weight shawl like this and throw it in my bag without worrying as much about the delicate fibers. This pattern uses Tunisian crochet, so read up on that before you get started.
Get the Pax Shawl crochet kit here.
Check out the Brown Sheep Nature Spun Fingering Yarn here.
Get Yarn You'll Love, Fast!
Find the yarn you need for your next project, at the right price.Shop yarn now>>
*Due to popular demand these items will sell out quickly! We're so sorry for any inconvenience that may cause you. You can always find even more great yarn here. If you'd like to be the first to find out about new featured products, become a Bluprint Blog Buddy by subscribing to our blog for free today.